11 Kpop Idols We'd Love to See in the Gay Spotlight
Strumming on the Heartstrings of Diversity: Exploring 11 Kpop Icons Who Could Pave the Way for Greater LGBTQ+ Representation in the Music Industry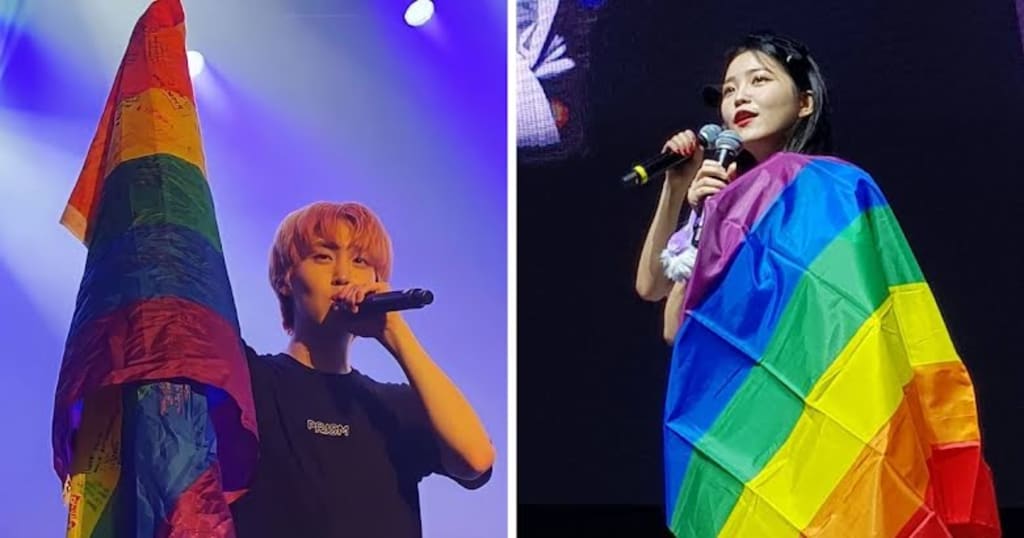 Image: Koreaboo
Diversity has always been the golden thread weaving together the fabric of humanity, and nowhere is it more beautifully displayed than in the world of music. We're going to dive headfirst into the dazzling universe of Kpop, specifically to spotlight 11 idols who we believe might someday break free from conventions and emerge as gay icons in the industry.
Kpop, with its hypnotic beats and heart-throb idols, is more than a genre—it's a culture. It weaves a colorful tapestry, bringing together fans across all walks of life. But when it comes to LGBTQ+ representation, it can be a tightrope walk. Korea's cultural landscape, with its traditional roots, doesn't always extend a warm welcome to non-conventional narratives. However, things are changing, and change makers are often found among the ranks of Kpop's finest.
1. Jo Kwon (2AM)
Charismatic, fearless, and comfortable in his skin—Jo Kwon is a shining star on our list. His audacious performances and penchant for cross-dressing on stage have often led fans to question if he's paving the way for a grand revelation. Whether he comes out or not, his empowering attitude is infectious and continues to challenge gender norms.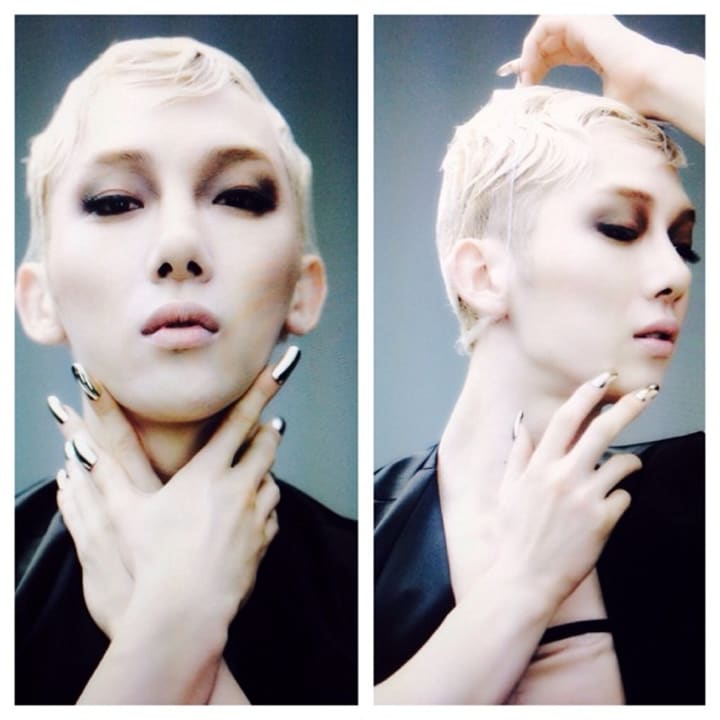 2. Amber Liu (f(x))
Amber Liu, with her androgynous style and rebellious spirit, has always stood out. She champions being true to oneself and has long been a source of speculation among fans. While she's never officially come out, her unique expression of identity brings a breath of fresh air to the industry.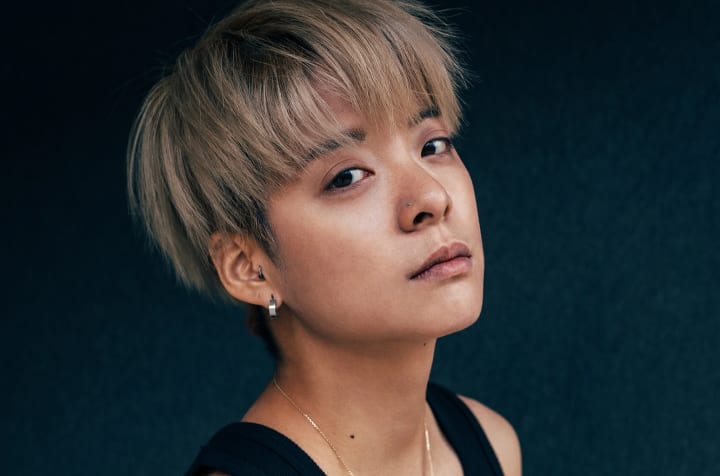 3. Ren (NU'EST)
The stunning Ren from NU'EST has repeatedly shown his support for the LGBTQ+ community, often sporting rainbow paraphernalia at fan events. His beautiful gender-fluid fashion sense and open-minded views make him a prominent figure on this list.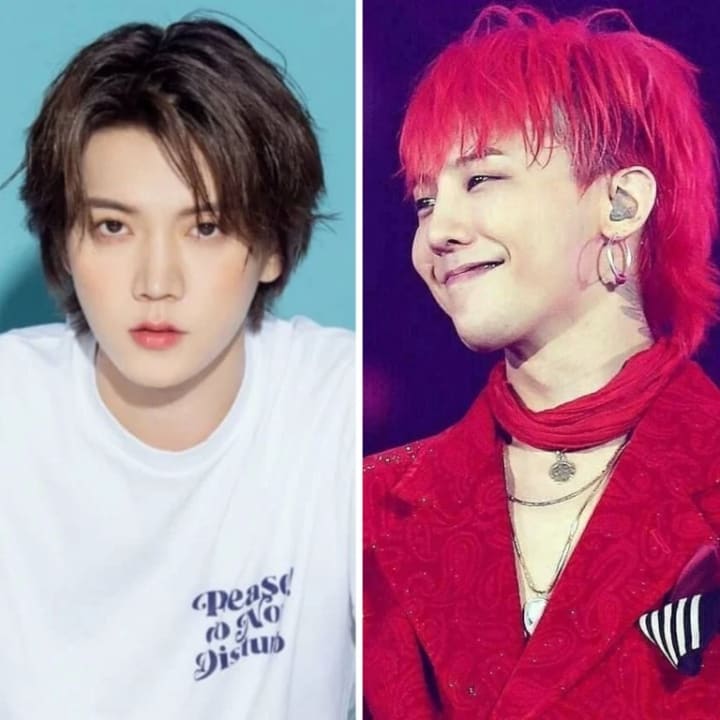 4. Heechul (Super Junior)
Heechul of Super Junior is a powerhouse of talent and charisma. Known for his fearless commentary on LGBTQ+ issues and his non-traditional portrayals on screen, he's someone who could potentially add to the LGBTQ+ narrative in Kpop.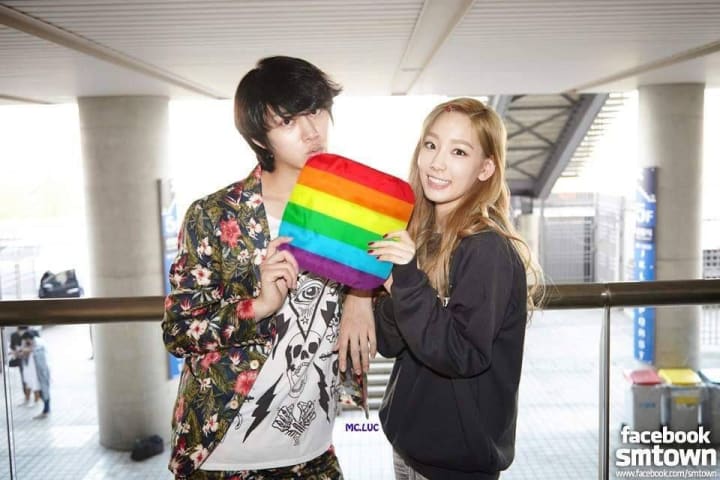 5. Holland
Now, how could we talk about potential gay idols without mentioning Holland? He's the first openly gay Kpop idol, setting a precedent for others to follow. Holland's brave declaration has stirred the industry, paving the way for more open discussions on sexuality in Kpop.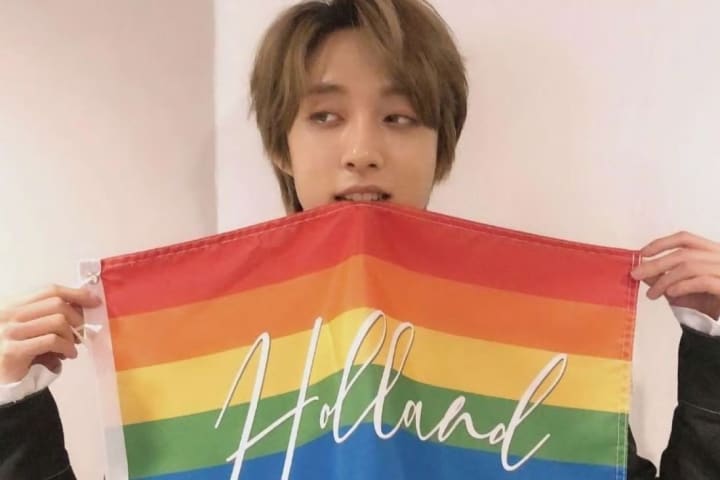 6. Moonbyul (MAMAMOO)
Moonbyul's unique style and often masculine energy, coupled with her supportive statements toward the LGBTQ+ community, place her on our list. Her 'be yourself' mantra is truly inspiring.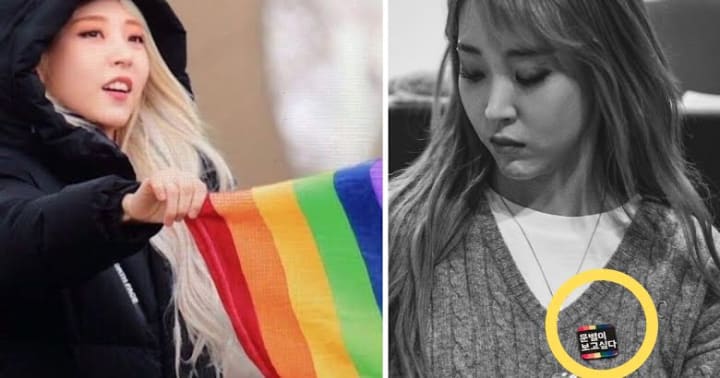 7. Taemin (SHINee)
Taemin's fluid dance style and his fearless approach to blurring gender norms make him a strong contender in this list. He's always been open-minded and accepting, providing a safe space for fans regardless of their sexual orientation.
8. Hanse (VICTON)
VICTON's Hanse has publicly shown his support for the LGBTQ+ community multiple times. His supportive words and actions suggest he might join the ranks of openly gay idols in the future.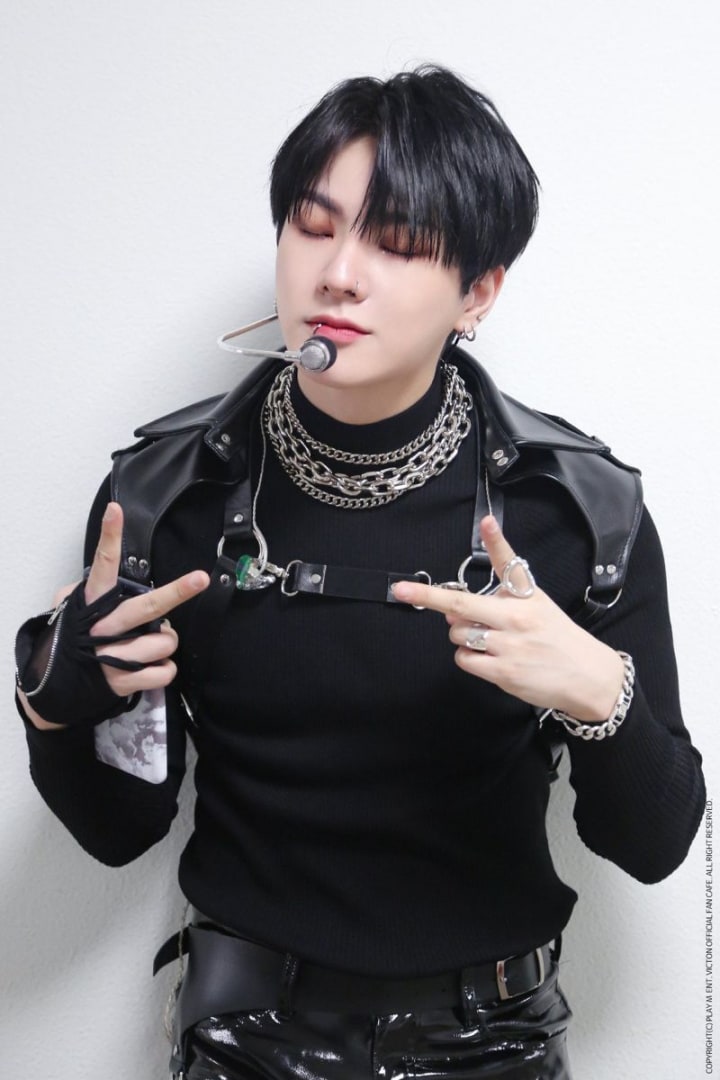 9. Jungkook (BTS)
Jungkook of BTS is known for his progressive views and support for all kinds of love. His open-hearted nature, and BTS's overall support for the LGBTQ+ community, makes us wonder if he could join Holland in the pantheon of openly gay Kpop idols.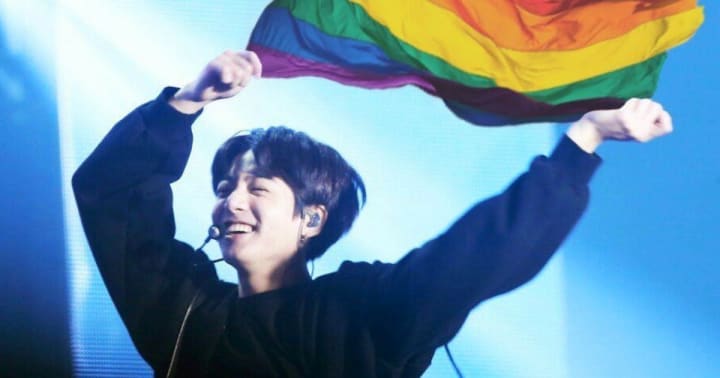 10. Kihyun (Monsta X)
Kihyun's overt support for the LGBTQ+ community, coupled with his overall persona, makes us curious about his place in the rainbow of identities.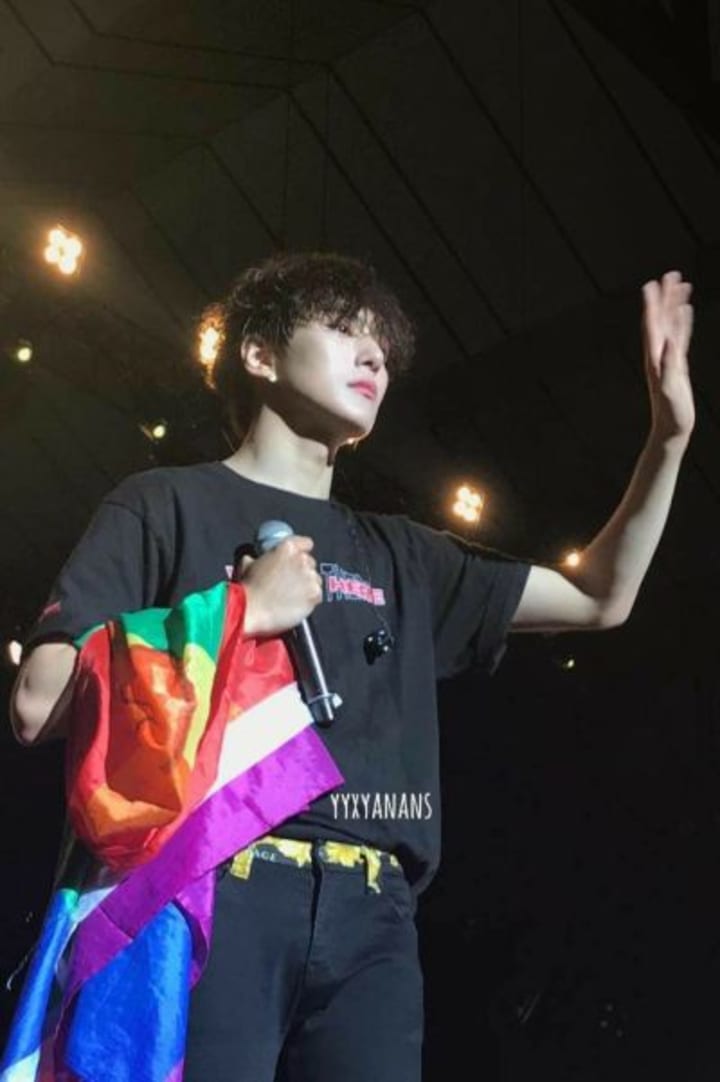 11. Yeri (Red Velvet)
Red Velvet's Yeri has shown several signs of support for the LGBTQ+ community, raising eyebrows among fans. Her recent activities and statements indicate that she could potentially make a significant contribution to LGBTQ+ representation in Kpop.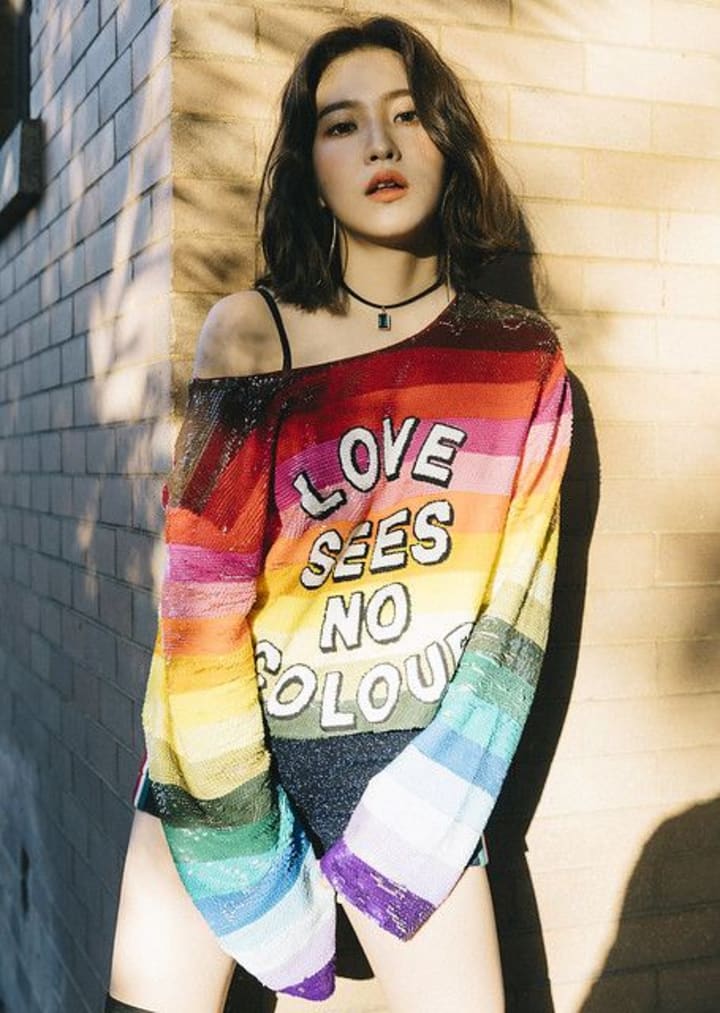 Remember, the true colors of these idols are their own to reveal, in their own time and their own way. The intent of this article is not to out anyone but to highlight the potential for greater LGBTQ+ representation in Kpop. After all, isn't it about time we embraced a broader spectrum of love and identity in this vibrant world of music?
As we take a final glance at these shining stars—Jo Kwon, Amber Liu, Ren, Heechul, Holland, Moonbyul, Taemin, Hanse, Jungkook, Kehyun, and Yeri—it's clear they've already begun to shape the narrative of the Kpop industry. By pushing boundaries, challenging gender norms, and creating safe spaces for all kinds of fans, they're weaving a vibrant tapestry of acceptance and representation.
If they were to come out, the impact would be substantial. Not only would they become symbols of courage, resilience, and authenticity, but they would also pave the way for increased dialogue and acceptance of diverse identities within the Kpop industry and beyond. Their coming out could potentially inspire millions of fans worldwide, fostering a sense of acceptance and belonging within the LGBTQ+ community. This, in turn, could promote a shift towards a more inclusive society, echoing the message that love and music know no boundaries.
Yet, it's important to remember that the decision to come out is deeply personal and belongs solely to the individuals in question. Regardless of their identities, these Kpop idols are first and foremost artists deserving of respect and admiration for their craft. Let's continue to support them on their unique journeys, applauding their contributions to music and their potential roles as catalysts for change in championing diversity.
Disclaimer: This article is purely speculative, based on the idols' public behavior and statements. The idols mentioned have not publicly come out as gay as of the date of publication. Respect for their personal lives and identities is paramount.
About the Creator
I'm Nathan Chen, a queer Asian writer advocating for LGBTQ+ issues, Asian representation, millennial lifestyle, work life & mental health. Let's explore life's complexities together!
Reader insights
Be the first to share your insights about this piece.
Add your insights