Your Mini Guide To EscoBars Mega Disposable Vape
raven route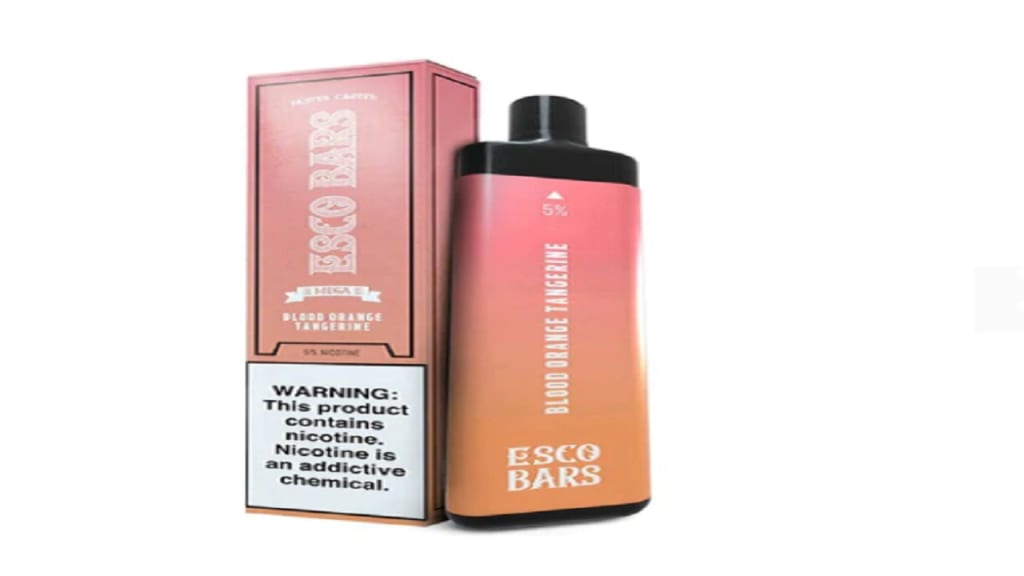 Esco Bar Mega
Disposable vaping has recently surpassed other modes of puffing. Among many other big names, EscoBars Mega is raking in big bucks for the vaping industry. It has a sleek highlighter-styled design and excellent performance. It requires nothing but inhales from the vaper, with no spill complaints.
This vape gadget is the best to own for an enriching vaping experience. It generates approximately 5000 Puff Counts in a row. All of these are delicious and have the smoothest texture. The drip tip is also easy to use and comfortable to vape from. In this blog post, we will discuss why the EscoBars Mega outperforms other vapes on the market.
#1. The e-liquid is meticulously crafted.
To entice an addicted smoker to vape on tobacco-free nicotine, your vape juice must be uniquely delicious. This vape unit has six different e-liquid variations that are all made from different fruit juice blends. All of these are the ultimate palate pleasers.
Here are all the flavors of EscoBars Mega-
Blood Orange Tangerine
Blueberry Raspberry Ice
Kiwi Guava
Peach Pineapple
Root Beer Float
Strawberry Watermelon
Whichever flavor you choose, it will provide you with a nice balance of sweet and tart flavors, as well as a slight cooling sensation from the beginning to the end of your inhales and exhales. The e-juice also contains vegetable glycerine and propyl glycol, which give your clouds a more textured and sweet flavor.
The nicotine is blended at 5% of the total concentration of e-liquid, which is 14ml, to satisfy your craving. The nicotine is blended in the salt form, as is the general trend. EscoBars Mega's massive effusion of flavors will swing your taste buds like never before. Try them all and tell us which one you liked best and why.
#2. Small Charging Port
EscoBars Mega was created to make vaping simple and easy for its customers. As a result, the battery weight had to be light. Esco Bars are powered by a 600mAh battery that is both powerful and safe. This makes the device small and portable, making it ideal for travel and storage in a pocket. However, it also wants to provide its vapers with a high number of puffs, so a compact USB port has been provided at the base to recharge the device using any of your Type -C cables. You can recharge without fear of exhausting your puff count!
#3. Overall incredible traits and appearance
The EscoBars Mega has a fantastic appearance that makes vaping enjoyable. The flavor and nicotine content it carries within are represented by the two vibrant colors and simple branding on the outside. The taste you select will affect these colors. The material is of the highest caliber. The mesh coil structure adds intrigue and makes the throat impact more enjoyable. This vape offers 5000 puffs with the usage of 14ml vape juice, a strong 600mAh battery, and a faultless actuated firing mechanism. Be sure to purchase a genuine item.
To avoid scams, order from Ravenroute.com and double-check the labels and QR codes for authenticity.
The Takeaway,
Esco Bars Mega 5000 Disposable Vape is a must-have vape. It has an impeccable design, great flavors, and excellent ergonomics to provide you with the most satisfying hits. It is an excellent way to quit smoking and is equally satisfying for those who are hardcore vaping fans on ready-made cloud hits. The best part is that you don't have to make any plans. The vaping community is most interested in a straightforward 'puffing to trash' journey.
Nicotine is highly addictive. Vape Cautiously. Minors must abstain completely.
product review
About the author
After trying one Vape Lady Dinner juice you will understand why more and more people join our dinner family, and benefit from some of the best and beautiful flavors of juice available on the current world market.
Reader insights
Be the first to share your insights about this piece.
Add your insights