Why you should be consuming 48North products.
Organic, sustainable, small-batch products grown with consumers in mind.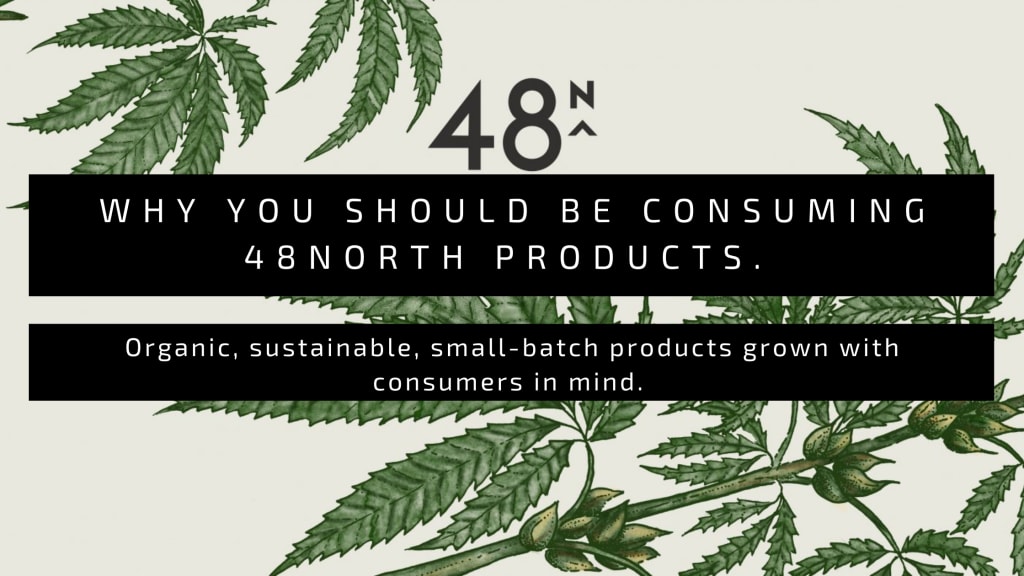 source: 48North
The cannabis market: the new marketing frontier.
Licensed Producers have much to consider when it comes to getting their product to market. It's not enough to grow weed and tell your friends. Or like In Half-Baked, when they walked around handing out business cards with joints attached as samples. Don't do it. It's illegal. Growers are now expected to be branding experts.
In marketing, you're taught to break up the market into segments, pick one of the segments (in a justifiable manner), then position the product to appeal to your target. This helps marketers (hopefully) to get an understanding of what people need from their products. Of course, it doesn't always happen (not just in weed). Once you have an understanding of your consumer, only then can you start crafting an offering and tailoring your communications.
Some marketing habits are new to cannabis. Increased competition in a national market (who's laws vary by province and are significant) has forced growers to use new tactics.
Now the consumers (not all of them, but more of them) are becoming educated, which is good. This is what we wanted. It's changing the buying process for the better. It helps us identify holes that need filling in the market. As people become better educated about the plant, it will give us an even better understanding of how to cater to their needs.
So far, I've seen companies market on the basis of:
• Plant strain/genetics (Indica vs Sativa vs Hybrid) (Lineage)
• Quantity (1g, 2.5g, 7g, 14g, 28g)
• Price (value brands vs premium brands)
• Format (vape/edible/flower)
• Grow method (craft vs mass market) (indoor vs outdoor)
• Organic
• Intent (effects of the plant)
• Potency (high vs low)
• Demographics (Age group, Gender, race)
• Effects (sedative vs uplifting)
• Experience (scents, flavours)
If you have the right data to support your choice and you think it will sell, communicate your product in the way that makes the most sense. Just make sure you're compliant with the cannabis marketing laws in Canada. And make sure its successful.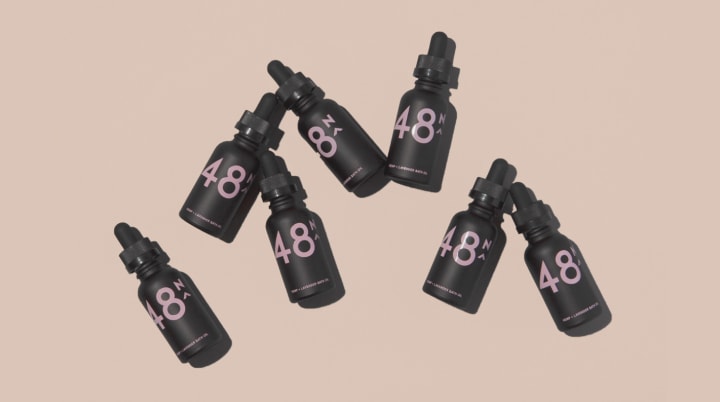 Why I think 48North is effectively marketing their cannabis.
48North has taken quite a few factors into account. They have flower, pre-rolls, vapes, oil, creams, and concentrates. In their more popular formats (strains, vapes and flower), you can buy a variety of strains in varying levels of potency.
What really gets me is the organization. They want to be known as a brand who produces high-quality, accessible and organic products. Even their packaging is fully recyclable.
48North is also vertically integrated, which means they own or control the entire process from cultivation, to extraction, to packaging, all the way to when they sell it to the government. Vertical integration makes products affordable. One company producing a product from start to finish reduces costs. Buying a product where multiple companies want to profit through their product or service tends to make anything more expensive.
Everybody wants to make the highest margins, right?
This Female founded, owned and operated cultivator is Ontario-based. 48North has its sights set on becoming a market leader in Canadian Cannabis. They intend to do it while improving the plant with their sustainable growing methods and setting standards in the industry.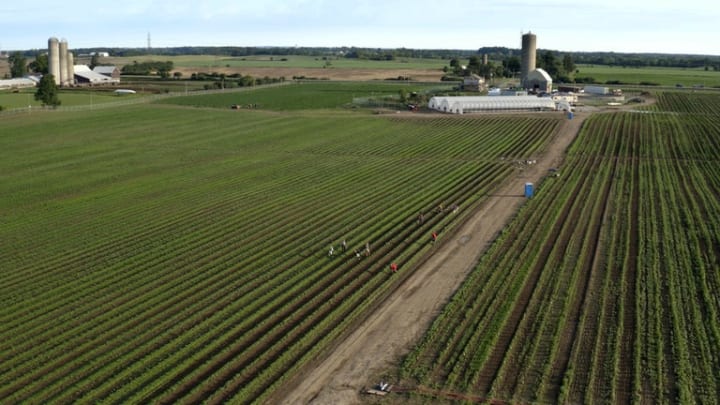 Regenerative soil reduces carbon pollution and protects the earth.
48North uses regenerative soil which produces crops free from chemicals while maintaining healthy soil that's capable of being reused. Many crops (of all sorts) tire the earth. When the earth has had its nutrients used up, the ground can't be used for farming. Over time, if farmed improperly, the soil degrades. This method prevents the soil from degrading.
This method also holds carbon in the soil, rather than polluting it into the atmosphere. CO2 emissions are a primary cause of climate change.
With cannabis, the elements of the grow greatly contribute to the end product. Terpenes vary by grow methods, as does THC and CBD levels. Which is why you will find a strain from three different LP's with three different (but similar) terpene profiles. It starts with their grow. 48North's growing methods has allowed for them to grow a consistently high-quality product.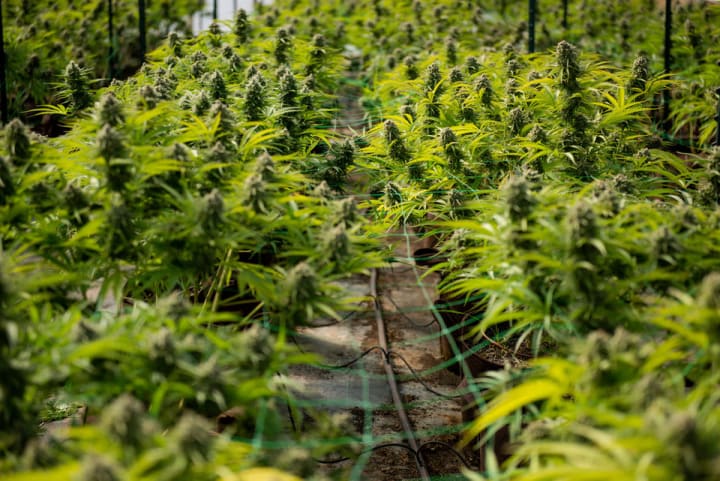 Regenerative soil and personalized care regimens produces 48North's high-quality cannabis.
Aside from using regenerative soil, 48North varies their growing practises across 3 facilities. They have 1 outdoor and 2 indoor facilities.
They have 5 strains they grow and use for their flower, pre's, concentrates and extracts. All strains require unique growing methods. Each strain has different needs when it comes to light, climate, water, nutrients, and air flow. They use craft-growing methods by growing small-batch products and personalizing the care for each strain.
All of these decisions are made with the intention of providing products that are:
• Natural
• Clean
• High-Quality
• Consistent
Here is where I tell you what to try: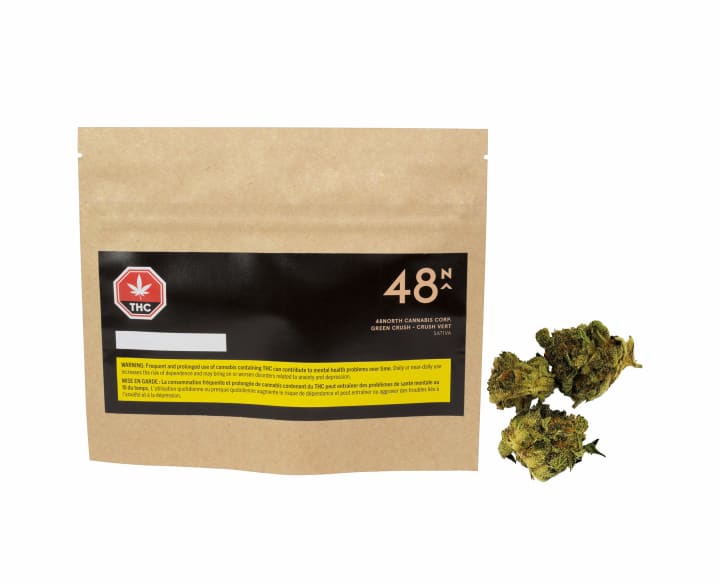 Flower: Green Crush
Green Crush is a Sativa. With a THC range of 19-25%, Green Crush is uplifting and quite strong. It gets you going. It's great with coffee on a Saturday morning. Or maybe a walk. The high is nice, but so is the tangy, fruity taste and smell the plant gives off.
Much like the smell and flavor, the colors in the bud are created by the terpenes. Green Crush is rich with Alpha-Pinene, Beta-Caryophyllene, and Limonene. Green Crush came from one of 48North's indoor facilities.
You can buy 3.5 grams of Green Crush for $33.95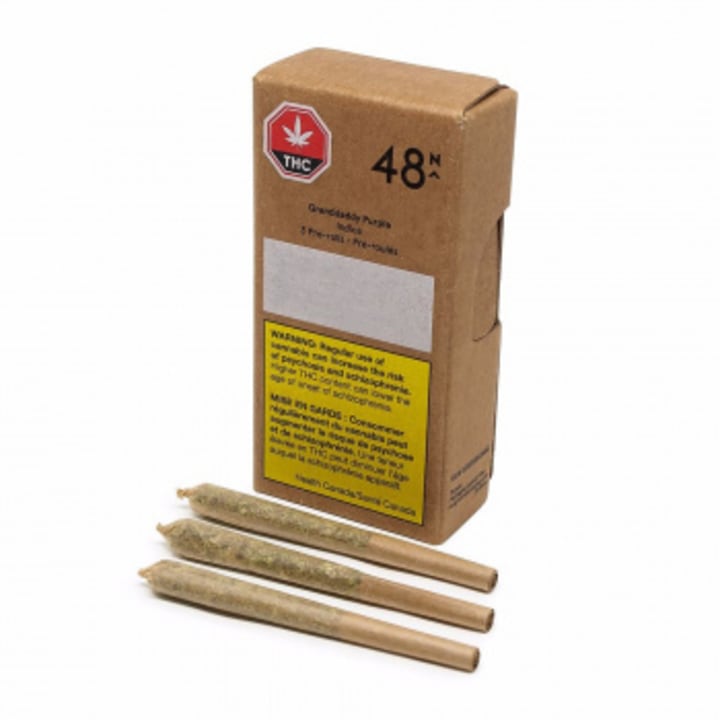 Pre-rolls: Granddaddy Purple
15 – 22% THC isn't as strong as the last strain, but Granddaddy Purple is still a nice Indica. I like purples and 48North's Granddaddy P is no exception. Granddaddy Purple is great for relaxing after a long day. Put on something you don't care about not finishing. I know The Office is leaving Netflix in the new year. Re-watch the one where Stanley talks back to Michael.
GDP is rich with alpha and beta pinenes as well as lots of beta-caryophyllene. Which means this one's a little spicy. GDP was grown in one of 48North's two indoor facilities.
You can buy a three-pack of .35-gram pre-rolls for $17.05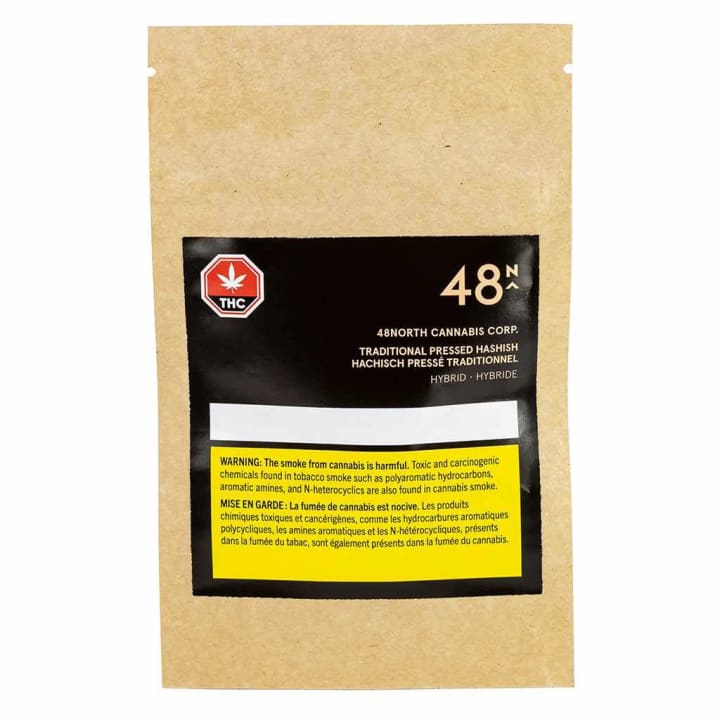 Hash: Traditionally Pressed Hashish
I suspect the hash market is going to blow up in the next year. The prices are improving and eventually you'll start to see a better variety than there is now. It's already starting to happen. New products are slowly making their way to the market.
I like 48North's Hash. Traditionally pressed into a nice 1-gram block. It breaks up nicely too. With a 34-43% THC range, it's strong.
Break some up, take a piece and stick it in the next night-time joint you roll. Your eyes will get heavy, your yawns will be more pronounced and you'll come to realize the TV's watching you. Aside from a joint, you can consume also hash in your favorite loose-leaf vape, bong or pipe.
You can buy 1-gram pieces of traditionally pressed hashish for $28.95.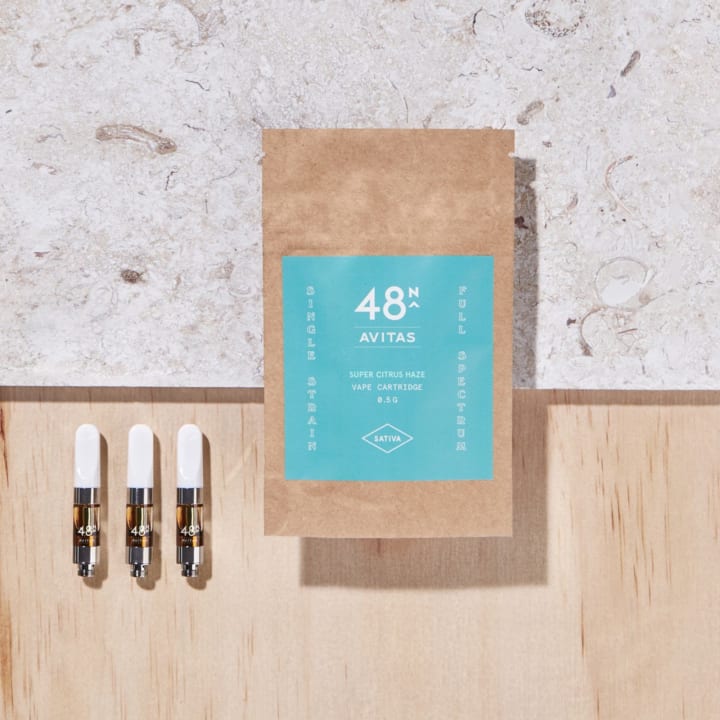 Vape Products: Avitas Super Citrus Haze
More Caryophyllene, more Pinene. But there's also Cymene, and Terpinolene to give this cartridge it's flavor. I know what you're saying, normally I start with THC range and genetics, but this time I wanted to talk about flavors first. Earthy, citrusy flavors blend nicely with clove and black peppers. It was the first thing I noticed. So, I decided it was the first thing I wanted to tell you.
Avitas super citrus haze is a Sativa dominant with a THC range of 72-85%. It's strong and you can buy a half gram of this strong cartridge for $64.95. You can find a range of 48North vape products 510 cartridges and disposable pens.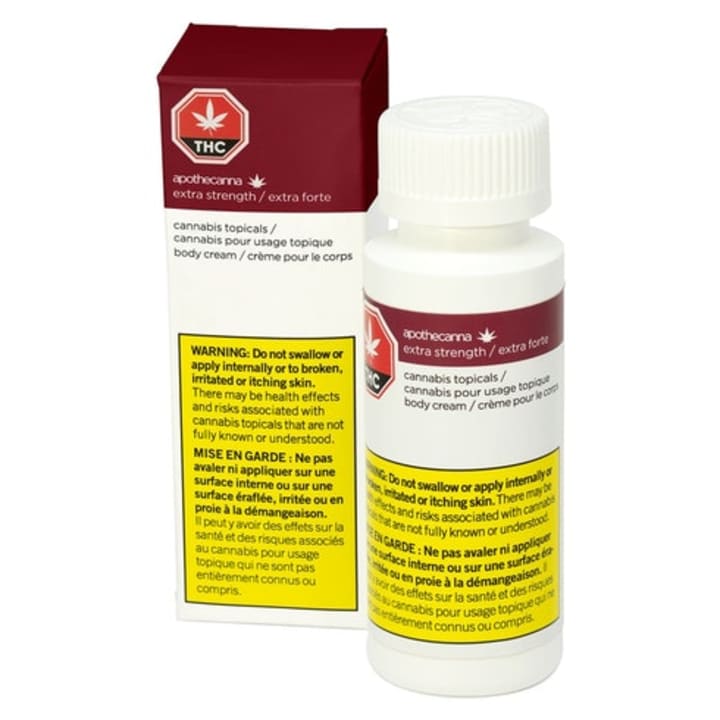 Apothecanna Body Cream
This is the first time I've talked about a product you don't ingest. Do not put this in your mouth! Massage it into your skin. Although it does have 25 milligrams of THC, it won't get you high. Cannabis creams are intended to provide pain relief and will only affect the areas it comes in contact with. Rub it where you feel pain (unless it's an emotional pain) and let the CBD and THC in Apothecanna body creams get to work.
Although it is not mandatory, it is recommended that you refrigerate this product if possible for additional cooling effects. You can purchase a bottle of Apothecanna body ream for $27.15
You can also buy Apothecanna body oil with a higher THC and CBD of 100mgs for $69.80. Again, do not eat or smoke this. But you can mix it with the cream for heightened effects as well.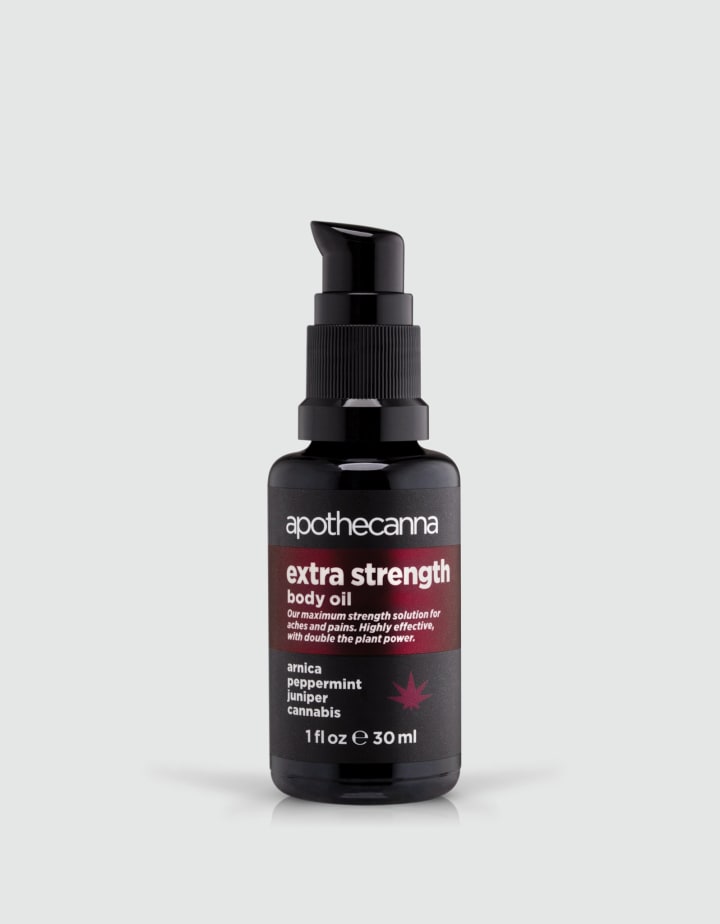 In conclusion:
I like 48North because I can see they're trying to lead the industry forward and set a positive example. The early years of an industry set the tone for the industry for decades to come. Practises, standards, perceptions. It comes from market leaders. 48North wants to provide a positive experience for users while improving the earth.
Female owned and operated, affordable, environmentally conscious. They have their fingers on what people want and seem to know how to create enticing offerings. See their Latitude products which include bath bombs and sex products.
Ask your local independent dispensary what they have from 48North. I got mine from Yerba Buena in East York.
If you've tried products from 48North, email me at: joshsock[email protected] and tell me what you think. I dare you.
If you made it this far, please leave a tip. All tips are appreciated.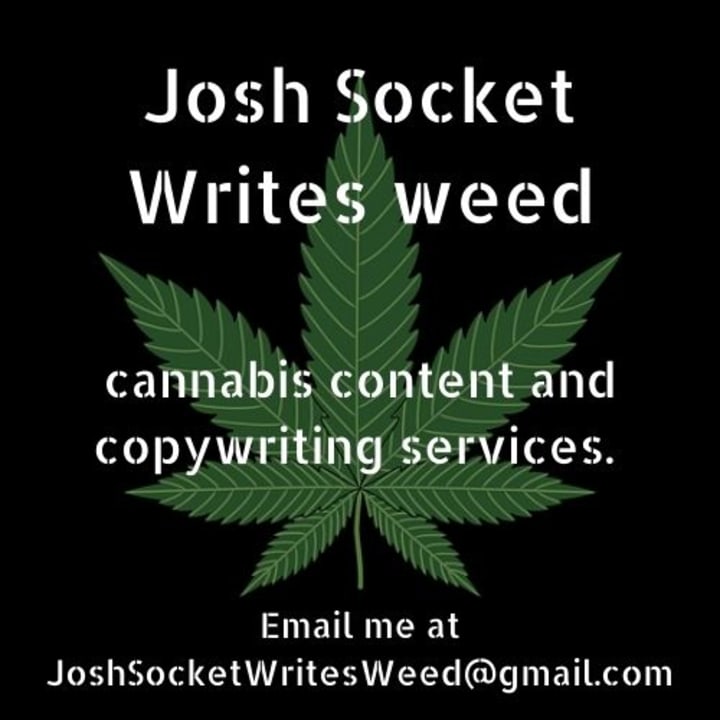 About the Creator
I'm a copywriter. My first thought was to create a library of cannabis information but I've decided to expand my writing.
I used to write for an agency that specialized in merchandising for influencers. Check it out.
Reader insights
Be the first to share your insights about this piece.
Add your insights