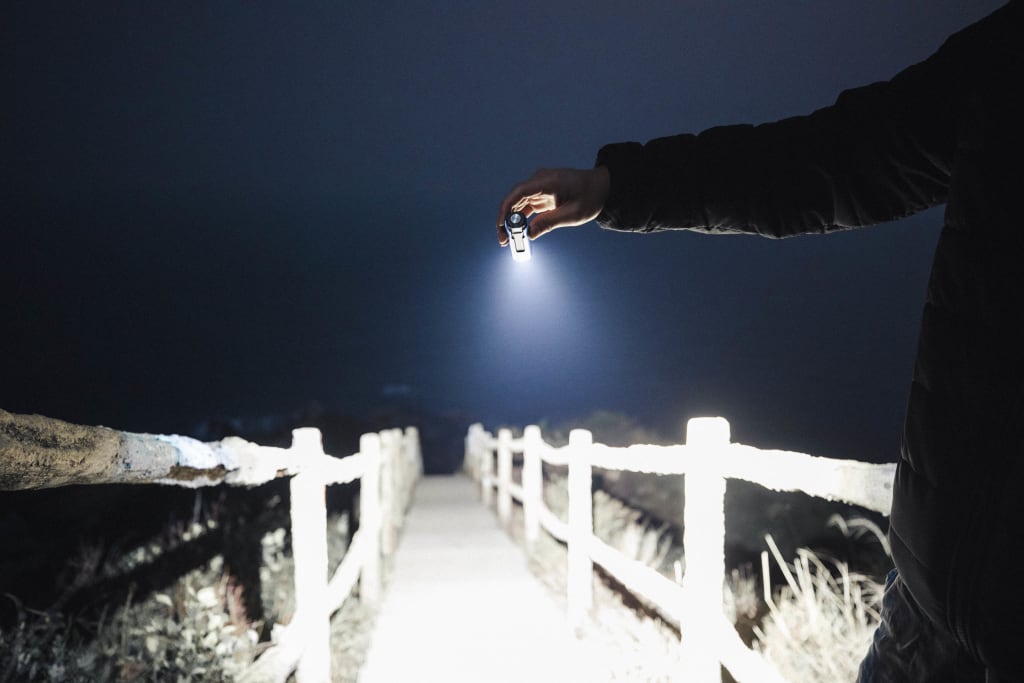 IMALENT LD70 Flashlight
The flashlight is a part of the glorious human revolution. While the use of fire brought us to civilization, the invention of the flashlight gave men the tool to conquer what used to be unknown.
Modern flashlights are no longer limited to being a tool to light up your path home but a portable solution for various situations. One of the most well-known flashlight brands is IMALENT. With its unmatched powerful flashlights, the great explorers and SAR teams are able to go into places where men haven't before.
In this article, let's take a look at some of the best IMALENT flashlights and choose the best one for different user scenarios.
Best IMALENT flashlights
How to Choose The Perfect Flashlight For You?
Flashlights aren't just illuminating gadgets, at least no more. The IMALENT powerful flashlights came in different sizes, features, and other features. To choose the best LED flashlight for you, it's important to look for these specifications below:
· Lumen Output: The lumen output can determine how bright the flashlight is. For most cases, the higher than lumen reading, the higher your flashlight would be.
· Beam Distance: When it comes to beam distance, understanding your requirement for the flashlight is crucial. Unlike lumen output, various designing factors can influence the range of your flashlight, such as lumen output, reflector type, LED type, and more.
· LEDs: LEDs are not made equal. The best LEDs are designed to project a massive light and withstand high temperatures. IMALENT only uses LEDs from well-known companies, such as CREE and Luminous.
· Battery Type: There are different battery types in the market. The most popular type is disposable batteries. These are the AAA and AA batteries that you install to an old flashlight. However, they could be more efficient and eco-friendly. All the IMALENT flashlights use Li-ion batteries, which have a much larger capacity and are rechargeable. This helps your IMALENT flashlights sustain a significant lumen output for a noticeable period, causing fewer problems for mother nature.
What's the Best Tiny IMALENT Flashlight
The IMALENT LD70 is the best tiny IMALENT flashlight, with an outstanding lumen output of up to 4,000 lumens. Not only is it rare to see this much lumen output on any tiny flashlights, but the LD70 is also smarter than you think!
Lumen Output: 4,000/2,000/900/200/20 (lumens)
Maximum Beam Distance: 203 meters
Net Weight: 87 grams
Waterproof Level: 1.5 meters
OLED Screen: displays lumen output, battery level, and other real-time indicator information.
Aluminum Alloy Body: built to be sturdy and can withhold various environments.
Electric Lock: You can lock or unlock your LD70 by pressing the power switch four times.
What's the Best EDC Flashlight
The IMALENT MS03 is a super bright 13,000-lumen flashlight. This small flashlight is leading the record of the brightest EDC flashlight. Powered by a 4,000 mAh 21700 rechargeable Li-ion battery, the MS03 is a great option for urban users for dog walking, jogging, and other urban night events. It's also a great backup light for outdoor enthusiasts.
What's the Brightest Palm-Size Flashlight
You want to take advantage of the IMALENT MS12 Mini if you are looking for a palm-size super, bright flashlight long past the lumen range of other flashlights in the market. IMALENT MS12 Mini has a maximum output of 65,000 lumens, about 17 times brighter than a set of car headlights! This super bright flashlight is powered by 4 21700 high-capacity Li-ion batteries, with 12 high-power CREE XHP 70.2 LEDs. The MS12 Mini is the prince of large area illumination.
What's the Best Heavy Duty Flashlight?
IMALENT has two heavy-duty flashlights: the IMALENT MS18 with 100,000 lumens and IMALENT SR32 with 120,000 lumens. These two flashlights are incredibly bright flashlights that you'll find nowhere else.
Both are the epic presence representing IMALENT's best technology and innovation.
Conclusion
After all, there isn't one for all recommendation for the best IMALENT flashlights, but each with its unique features and is designed for specific reasons. Choose your imalent flashlights wisely, and ask the IMALENT representative's opinion if you are unsure which one suits you the best.
Reader insights
Be the first to share your insights about this piece.
Add your insights