Weed is legal in Canada! Why do people still have pot on their record?
2.5 years after legalization… something's still not right.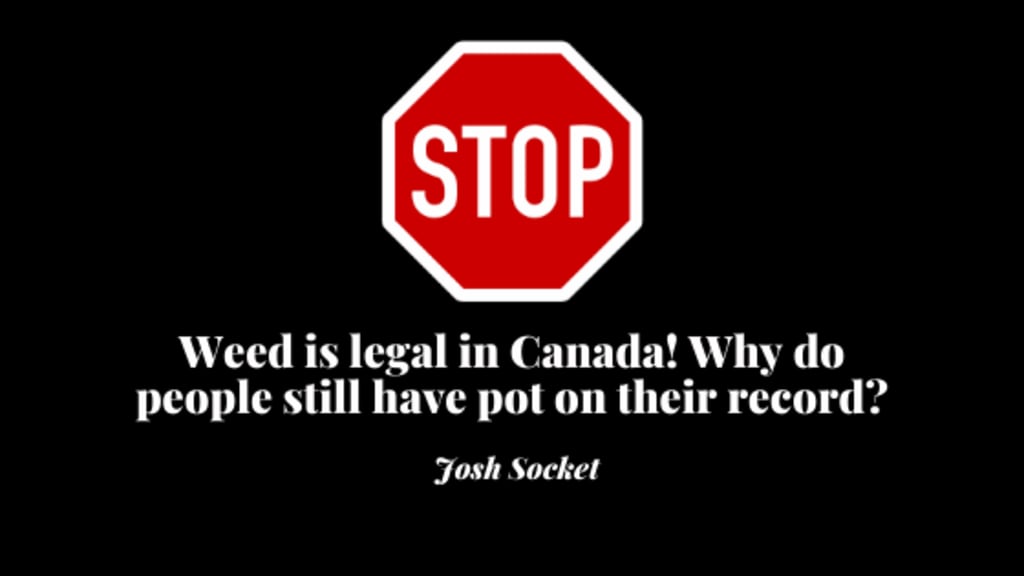 Alright, so here goes:
Before I talk to you about legalization, or pardons, or criminal records. I think we should start by talking about The Flowr corp. I started by writing this article about The Flowr Corp and their founder Tom Flow, but it became more of a comment on how the Canadian government has handled legalization.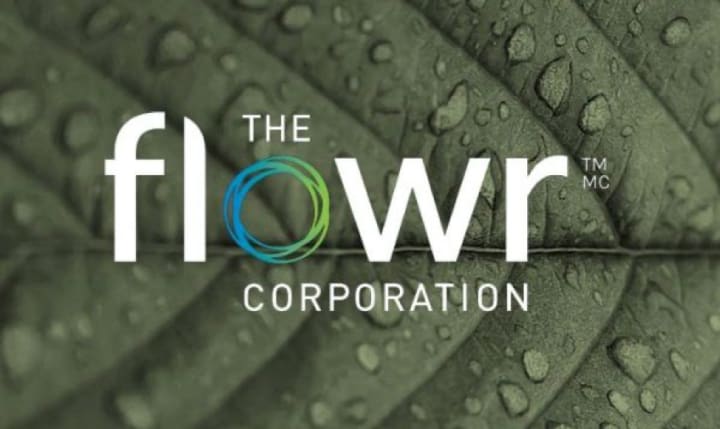 Flowr corp.
The Flowr corp was a fixture of the industry long before there was an industry. At least long before there was a legal industry. Not only are they producing premium cannabis, but they're working to further the industry and help Canadian cannabis users. Despite being legalized in Canada, non-violent cannabis records for cultivation and possession have yet to be expunged. Flowr is taking it upon themselves to change that.
Not only is Flowr working to help people with criminal records for Cannabis get expunged, but their leadership has been incredibly impressive to me. Founded by Tom Flow, Flowr's staff and leadership is rich with Cannabis innovators and entrepreneurs. Tom Flow can actually boast about designing and building roughly 17 cannabis production facilities.
On their website, they don't give an established year. The mere state they were established in 19XX. Which means the business is at least 22 years old. It also states their lead staff all have between 20 and 30 years of experience. Many of these lead staff are industry pioneers, start-up executives, and cannabis scientists. They have assembled a team intended on leading the premium market.
Flowr has three production facilities in Kelowna, BC as well as production capabilities and operations in Lisbon, Portugal.
Flowr's three Canadian Facilities are:
• Kelowna 1 – The flagship facility. An 85,000 square foot, indoor facility capable of producing 10,000 KG (or 22 thousand pounds) of Cannabis. This is their primary facility for cannabis production.
• Flowr Forest – A 330 thousand square foot shade house/greenhouse capable of producing another 10 thousand kg of Cannabis. Of course, this cannabis typically gets used in other formats. Often for vape, oil, and concentrate products.
• The Flowr – This facility is a research and development facility funded by Scott's Miracle Grow. This is an interesting partnership. Scott's miracle grow is a producer of potting soil. I grow mine grows in Scott's. It's worth noting that Flowr is cultivating relationships like these ones.
The Flowr Corporation have won awards for their Cannabis. It goes to show you, they're actually a company doing more than just making claims. But I'm not here to talk about that today.
Pardons Canada :
This article has little to do with Flowr's cannabis offering or their processes, but a project they're involved in. In 2021, north of 50 thousand Canadians still have spots on their criminal record for non-violent, minor cannabis convictions. October 17th 2018, cannabis was legalized in Canada on a federal level. So almost three years later, why do people still have cannabis convictions on their records?
I mean shit, I paid income tax this year on jobs (S meaning plural) I had working in the industry. I don't have a record of any kind, but it's made me consider something. Flowr has staff that have had to go through the pardon process for cannabis convictions themselves. Many people with cannabis convictions are people with experience in the illegal cannabis industry in Canada, or better yet the legacy market.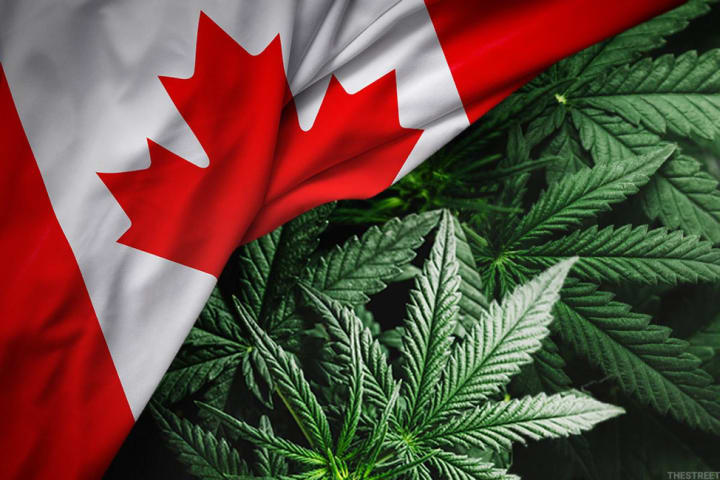 How convictions translate to the cannabis industry now:
These people were growing and distributing cannabis long before the laws changed. Now on a resume, that reads to me as experience. Even in a new industry, employers want 3-5 years of experience in the industry.
But now people who have valuable experience in the industry are barred from getting into the industry. They are prevented from working in the industry because of their record of previous work experience in the industry. Think about it. It's ironic because they could meaningfully contribute to the growth of the legal market. A legal market the government has stake in.
I just told you people who understand cannabis with experience in the industry, and could easily make a positive contribution to the industry aren't allowed to work in cannabis. All because they had prior work in cannabis. How does that make sense? Many of these people could be leaders in the industry.
In March 2021, fewer than 400 convictions had were erased. This was part of a program intended to help Canadians. I don't think it's enough. It should have been automatic. When New York legalized on a state level, they automatically scrubbed cannabis-related offenses. Instead, we as Canadians need to do something.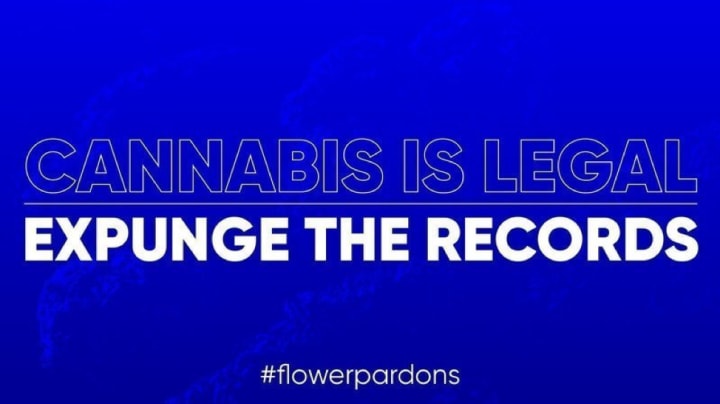 Petitions Canada and Flowr:
Flowr has partnered with Petitions Canada to rectify this. Having a criminal record is something that you carry with you forever. It effects the jobs you can hold, your ability to travel, it's something you feel you have to keep to yourself. It generally effects the rest of your life.
To have a record for the possession of a legal substance that people now can possess even greater quantities of, must be terrible. These people have had their lives ruined for possessing cannabis at a time when they can watch other people grow and build through its possession.
Here's the link to the petition. Rather than talking about it, this is something we should be doing more about.
There are somewhere between 50,000 and 250,000 Canadians out there who could probably need our help. The government isn't even sure how many Canadians have cannabis convictions. Currently, you need to be eligible to apply to have cannabis convictions scrubbed from your record. And under this system, it's considered a "suspension". Isn't that ridiculous? We're suspending your conviction for possessing something that's now legal.
I don't want to hear from you!
Normally this is the part where I tell you to reach out to me. Normally I'd like your feedback. If Today I'm giving you a mission.
Sign the petition and share this article! Help do your part!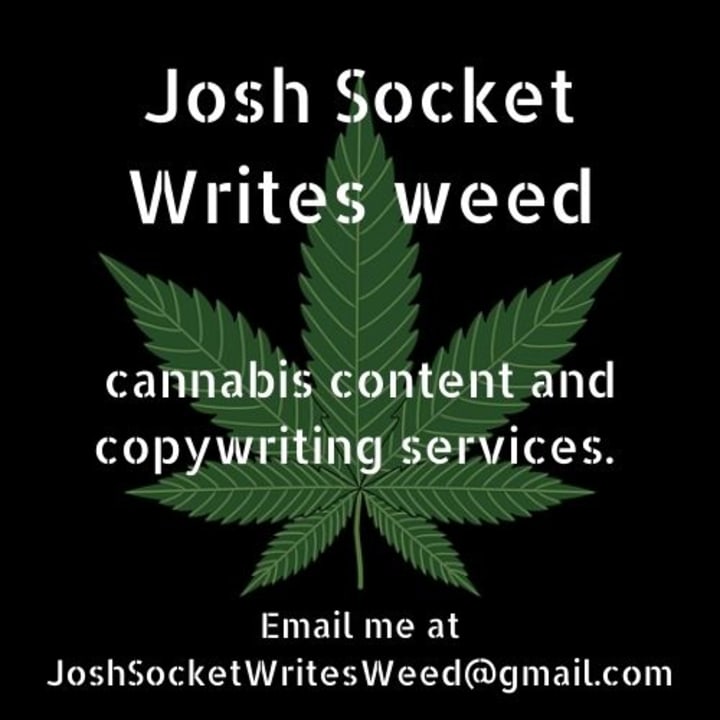 About the Creator
I'm a copywriter. My first thought was to create a library of cannabis information but I've decided to expand my writing.
I used to write for an agency that specialized in merchandising for influencers. Check it out.
Reader insights
Be the first to share your insights about this piece.
Add your insights