Turn Weed Ash into Potent Edibles in Less Than an Hour
How to Make Cannash Butter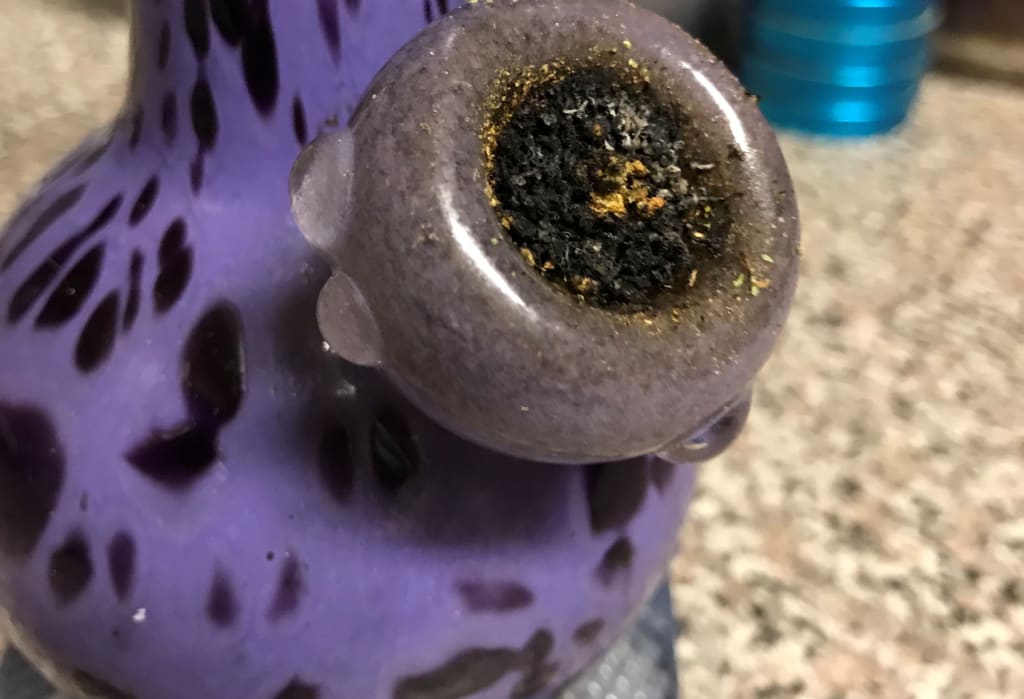 I remember in college hanging out in a dorm with a bunch of broke, pot smokers. At the time I was a prudish non-smoker, completely anti-pot for myself, but with no judgement for others who used it. Their giddiness and fun was infectious, and all I had to do was fill their constant need for food to munch on. Those were fun times, but I never realized how much I would use what I learned from a bunch of "potheads."
More than once, I recall a group of people sitting around a table just knock-knock-knocking their little pipes, and scraping until they got every little bit of black gunk to come out. At first, I thought they were obsessed with cleaning their precious treasures, it seemed they might do better with a bit of dish soap, until I realized they were actually going to r-smoke the black tar they managed to extract along with some ash they had saved.
That wasn't the only time I heard of people re-smoking their ash or pipe tar. It seems to have become a popular thing to do if you can't get your hands on fresh weed.
Since I started using weed for my own medicinal purposes, good-bye colon-crushing painkillers, I have had my own moments of desperation. I can't get through a night of solid sleep without the help of THC, so I came up with a solution that has made sure I never run out.
Cannibutter Instant Coffee Technique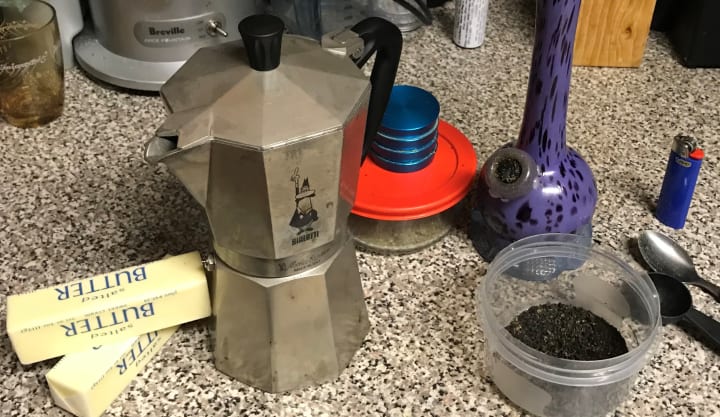 I got involved in a sort of edible cooking class MeetUp with some home growers several years back. We worked together to develop recipes to help patients with chronic illness integrate cannabis into their cooking naturally. I taught some cooking basics through my degree as a chef, and learned a lot about growing and cooking with pot. It was through that experience that I learned and redeveloped a method for instant cannibutter that has saved me from a few nights of insomnia.
This isn't the absolute best technique, there are much more complicated ways of making cannibutter that will give you higher potency. But it is the FASTEST and cheapest way to make an effective pot butter and edibles, which is great in a pinch.
The idea is that pot butter can be made similar to coffee, by brewing pot grounds in hot clarified butter like coffee grounds in hot water. If you are using unsmoked weed, you will need to de-carb and grind it fine before brewing it, that's a different recipe. But using ash will still give you a perfectly potent result.
Sometime later, I was watching a cooking documentary in which a chef was using different plant ash in cooking. The ash of the plants was thought to still contain some minerals and nutrients, and it added another element to his dishes. I had heard of other food healers using ash as a way to build calcium, or calm an unsettled tummy and immediately had a thought, "I wonder if I can do something like this with pot ash."
I was inspired enough to ask my husband to start saving the pot ash from the bong and pipe, so we began collecting it after every smoke until I could decide how I wanted to use it. Then one day we were completely out of smokable and edible anything, and payday was a few days out, so I decided to try using pot ash in my instant cannibutter recipe - and Cannash was born.
Cannash Butter Tools and Ingredients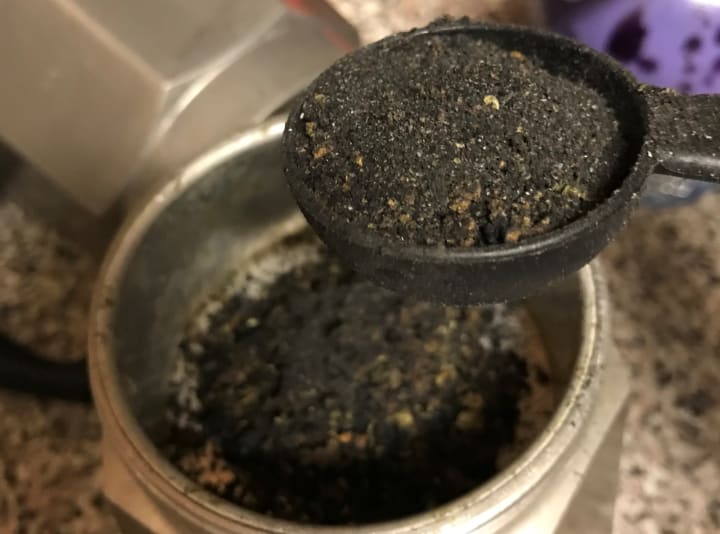 You will need the following tools and ingredients:
Some sort of instant coffee or espresso making device that you are willing to dedicate solely to cooking pot butter. I have an old fashioned espresso maker that was gifted by a friend who got it for a few dollars at a thrift store.
Two sticks of butter, melted and clarified. You can use the microwave, 30 seconds at a time to melt the butter, until a layer of foam and milk solids gathers on top. This layer can be scooped off (save it for your toast) and it will leave you with clear liquid, oil-like butter, called clarified butter.
Two tablespoons of water.
Two tablespoons of pot ash, just the leftovers from your bong or pipe.
Additional keef, which is the fine powder in the bottom of your grinder if you use one. This is optional, I've done with or without, but a pinch or two of keef does add to the potency, of course.
An instant cookie or brownie mix that requires the use of butter or oil.
Cannash Stove Top Espresso Maker Directions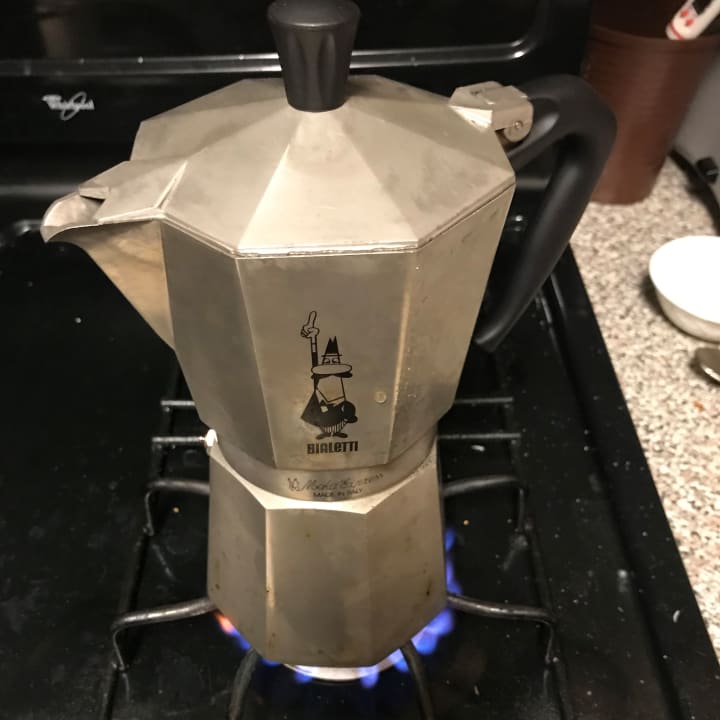 Again, if you don't have a stove top espresso maker, you can just as simply heat up your butter and water in a pan and pour it over the ash in a strainer or French Press, single cup coffee maker, or anything like that.
Just make sure your butter gets boiling level hot, or you may want to put through two or three pours to get a good potency.
Put the clarified butter and water in the bottom of the espresso maker.
Insert the coffee basket, and add the pot ash.
Don't forget to put the filter on, it makes a huge mess if you leave it off.
Twist on the top of the carafe as tight as you possible can.
Push in the button on the side.
Put the espresso maker on the stove with medium high heat and watch it closely. Be careful not to burn yourself as it will get really hot.
When the button pops, or you see that the butter has all come out of the spout into the top of the carafe, take it off the stove and let it cool for a few minutes.
Pour the butter into a container, and it's ready for immediate use!
Cannash will look dark and sludgy. If you use clarified butter as recommended, it will not solidify unless put in the freezer, making it a perfect cooking oil. It looks funky, and it tastes funky, but it will make you feel great.
Turning Cannash into Edibles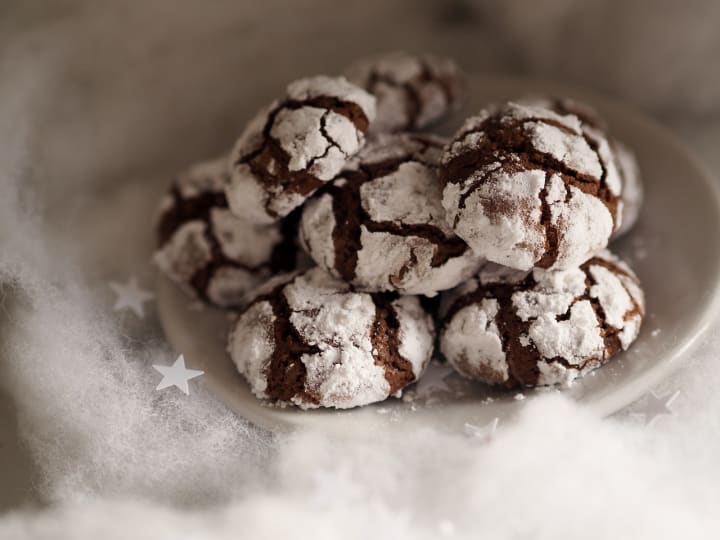 My favorite instant cannash recipe is the Betty Crocker fudge cookie mix. Sometimes these go on sale for around $1 and I grab a few up to keep on hand. The butter works perfectly as a replacement for the oil, and the ash goes well with the chocolate.
I also like to roll these cookies in powdered sugar before I bake them, for an additional way to mask the pot flavor. To do that you have to add a step of chilling the completed mix in a freezer for about ten minutes before you'll be able to roll it.
Feel free to use cannash in any recipe from scratch, or even spread on your toast. I've used it to baste a steak before, too. The options are endless really, just know that the cannash recipe does have an ashy aftertaste, so you'll want to find ways to counter that bitterness with salt, acid or sweetness. Flavors like peppermint or lemon are great for that as well.
As far as potency goes, two to three cookies usually does a nice buzz for me. It takes more than your typical infused edible. My husband will eat about five cookies and feel great. It's not something I'd recommend as a healthy option all the time, but it's perfect for us poor people in a pinch. And it's so much better than re-smoking ash or tar.
Have a good high!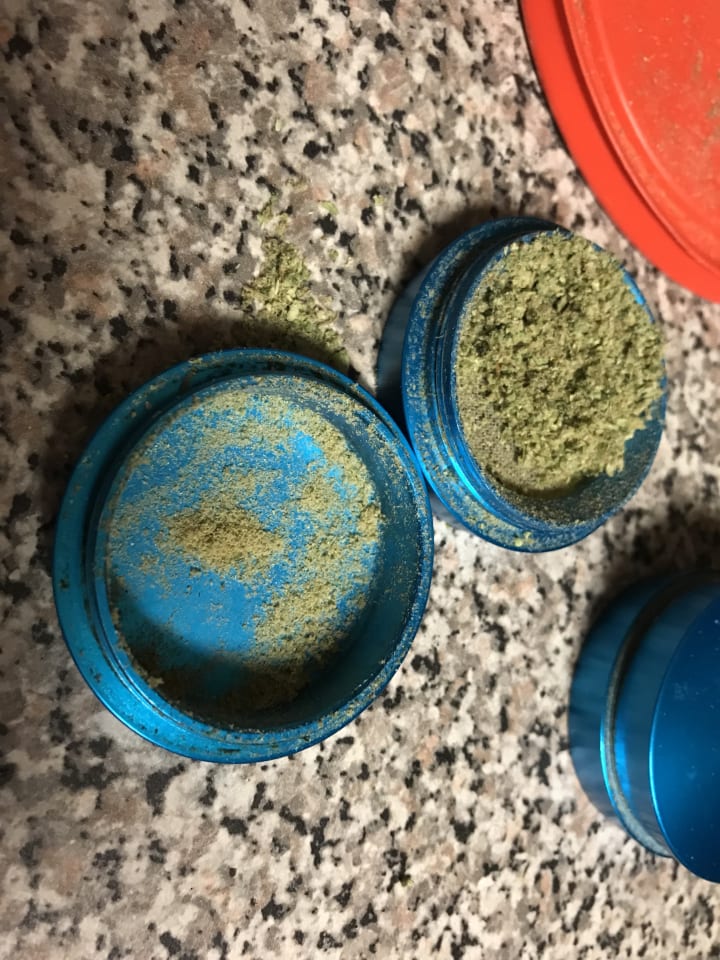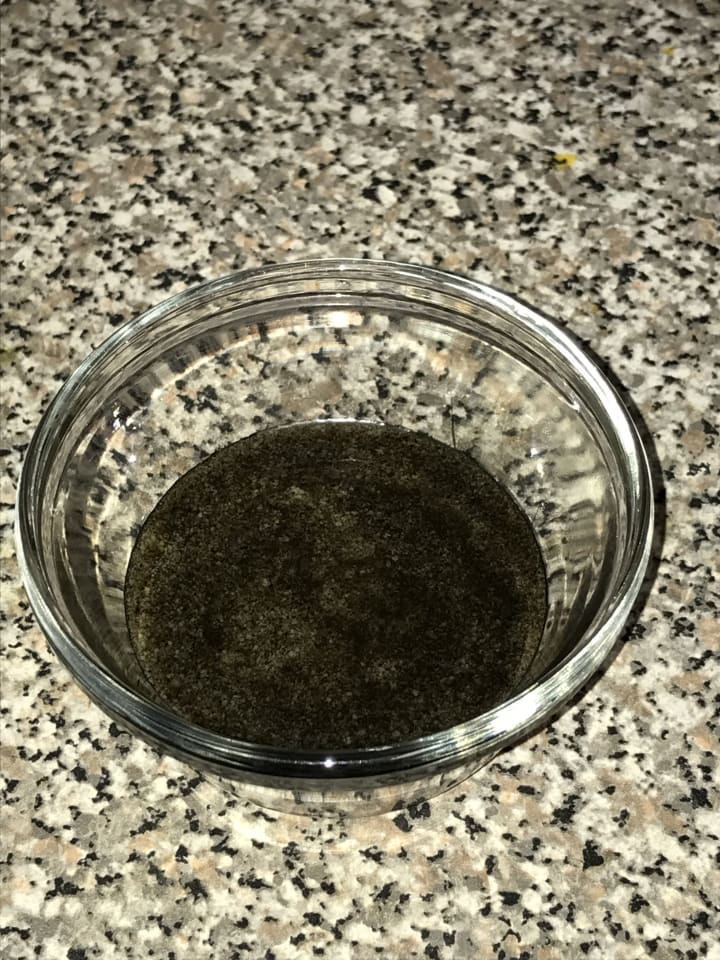 Reader insights
Be the first to share your insights about this piece.
Add your insights