Treat your Dogs Naturally With Hemp CBD Bone Treats
Hemp CBD Bone Treats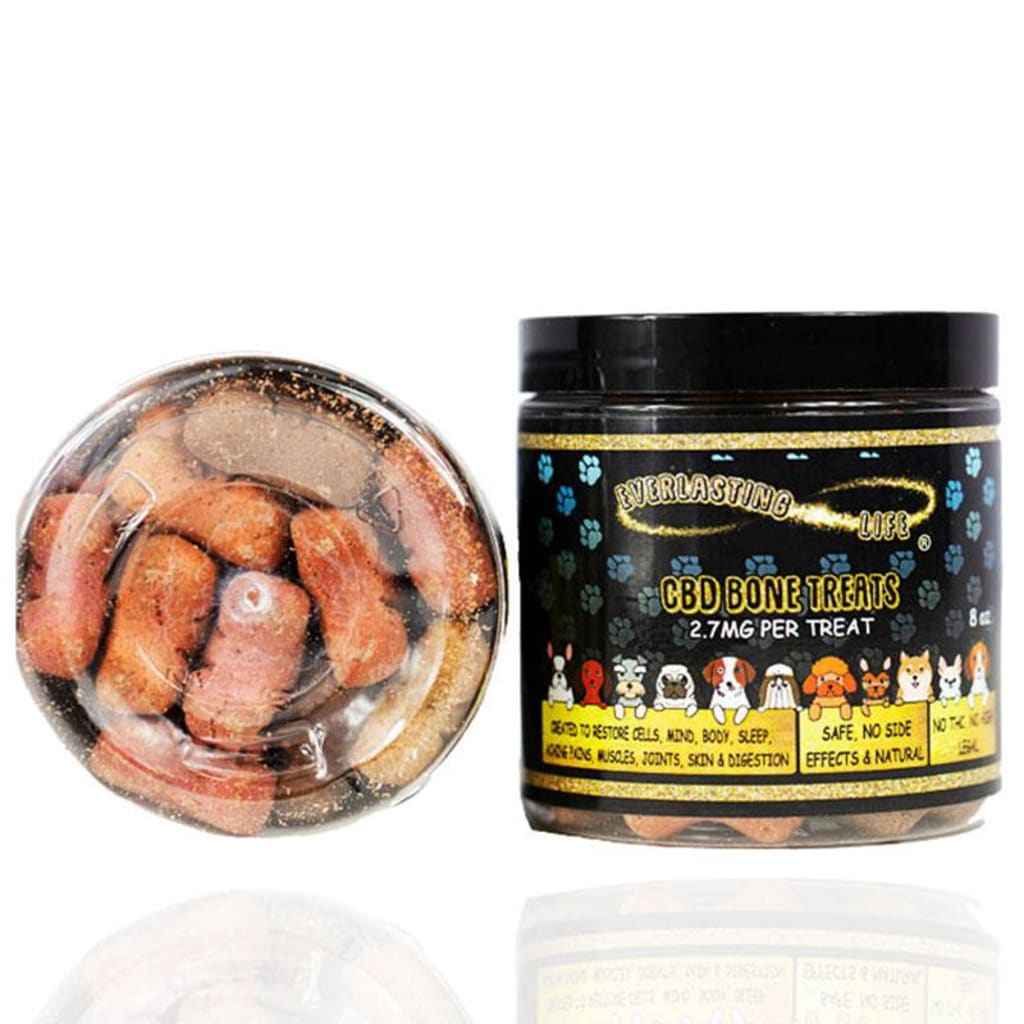 Hemp Bone Treats
CBD in the present day is on fire! The robust health benefits that it embodies have been a hot topic for research and have made inroads in our wellness regime. Now, our cute little furry friends too can enjoy its benefits in the form of oils, bacon wraps etcetera but out of all Hemp CBD Bone Treats have become a big-time hit when it comes to treating our canine babies. It is tasty yet potentially medicinal in nature. But there are many factors to consider before buying this product, only to ensure its genuineness and safety. This web page will get you through all such considerations that'll take you a step nearer to organically strengthen your pooch's health… And here we begin-
The rudimentary pointers:
Before hopping on to the full-detailed description, let us clear you on some basic facts.
If your dog is already undergoing some kind of medication then this product might interact with that and there can be unsupportive consequences.
You will have to undergo a careful observation of your furry baby's body behaviors before and after the usage of these treats.
A discussion and vet advice is mandatory. Especially, in the beginning.
Note the CBD type
There are three types of CBD based on their level of filtration-
CBD Isolate: This one is fully filtered and has no THC (tetrahydrocannabinol) value.
Broad-spectrum CBD: This one also contains zero THC but has other naturally attached compounds like the terpenes, CBC, etcetera but these are not harmful, in fact, add even more upliftment. Basically, it is a semi-filtered Cannabidiol product.
Full-Spectrum CBD: This spectrum of CBD products contains the extra compounds as mentioned in Broad-spectrum CBD but with that, these also have THC that is not more than 0.3%, which is the legally approved level by the federal government that won't make your pet high.
So, which one should be your pick-up?
The studies have evidently shown under what they famously refer to as 'the entourage effect' that the presence of these other unfiltered elements in the cannabidiol product can actually pull the health benefits a little further. But for your dogs, it is wiser to go for the isolated CBD that is hemp-derived, check the COA(Certificate of Analysis) which mentions the quantity and ingredient list. Check the manufacturing, right from the fields from which the hemp in the product has been imbued to its lab preparation cleanliness and authenticity.
The health results
It enhances the endocannabinoid system and therefore can heal innumerable diseases of your dogs or shield them in advance. Claimed health benefits can be-
Relaxation from joint pains and seizures
Easing their anxieties and sleeplessness
Defeating Skin and Blood disorders
Combating inflammatory pain
Subsiding chronic pains
Lulling cancer and tumor pains
Considering the potency
The right dosage plays an important factor, it varies from pet to pet. Roughly, each treat holds 2.7 gms of CBD. Feeding your doggy at the right time and with the right quantity is very important and you must decide that on consulting your veterinarian.
The genuine store to buy
Since Food and Drug Association doesn't monitor these products, you will have to figure out the real product on your own with thorough research about the brand you are opting for. We have already mentioned the parameters of identifying a genuine item. But based on the comments of many users, we would suggest the following online store-
https://everlastinglifecbd.com/products/hemp-bone-treats
Doesn't these bone-style CBD treatment treats for your pooch sound amazing? Expose your best furry friends to them and share your experience in the comment section.