Top Ten Essential Weed Accessories in 2021
Absolutely must have cannabis accessories in 2021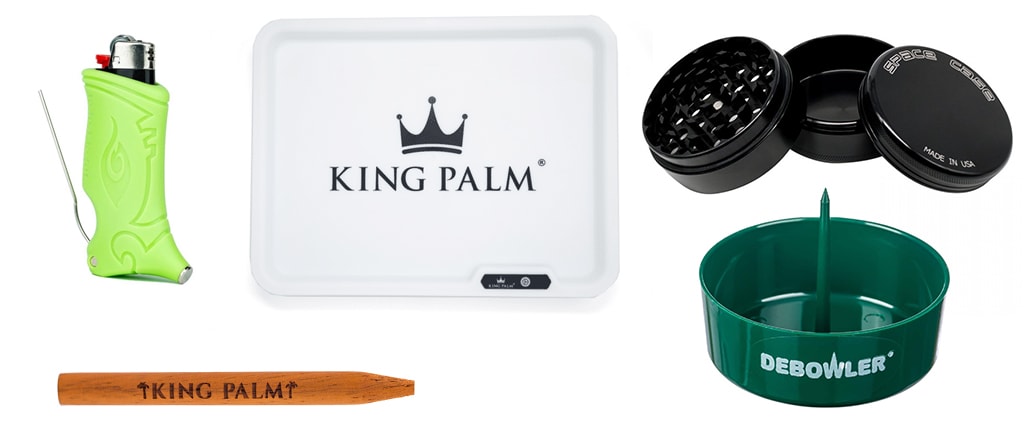 Absolutely must have cannabis accessories in 2021
Top Ten Essential Weed Accessories in 2021
As 2020 begins to wind down, it's time to start treating yourself to some brand-new cannabis accessories. The market continues to put out new, innovative smoking accessories that make your weed experience all the more enjoyable. But, with so many options to choose from, how do you know what's worth it and what's not? That's where we come in.
Today, we're talking all about our top ten essential weed accessories that you should indulge in in 2021. Each one of these super-cool cannabis accessories will impress any smoker in your sesh.
1. King Palm Glow Rolling Tray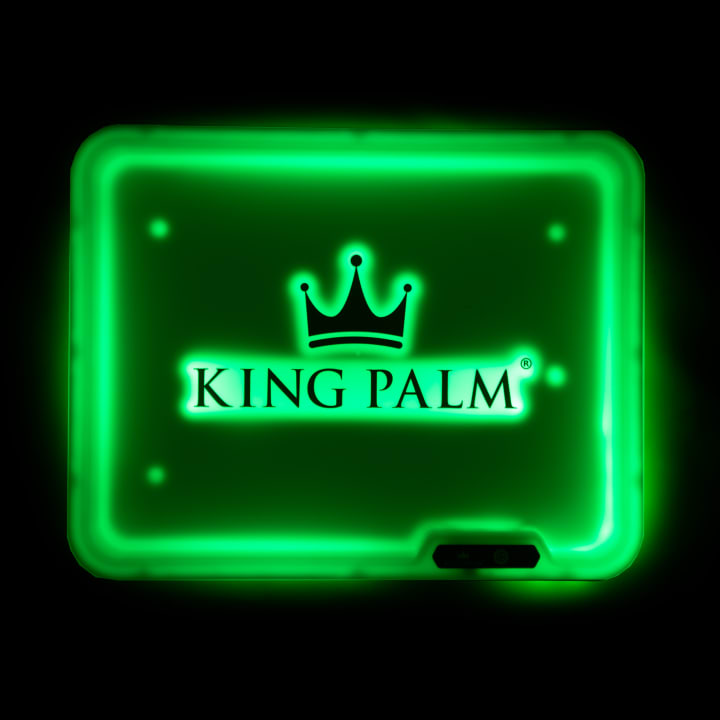 Every proper stoner deserves a high-quality rolling tray. Rolling trays are ideal for giving you a solid, organized space to roll and pack your smokes; not to mention, they keep your flower all in one spot. Out of all the rolling trays we've tried over the years, there's one that always stands out from the rest: King Palm's Glow Rolling Tray.
As the name suggests, this rolling tray glows. No, it doesn't just glow in the dark, either: this rolling tray comes with color-changing LED lights embedded inside. This allows you to change your rolling tray color depending on the vibe of your sesh. Not to mention, it glows so brightly, you won't have any issue rolling— even in the dark.
Compared to the price of other rolling trays on the market, this high-end one is more than worth the few extra dollars. All in all, this tray is super sturdy, the perfect size for rolling, and glows bright, beautiful colors. Genuinely, this is one of the coolest rolling trays on the market, and easily one of your most essential weed accessories to buy in 2021.
2. Space Case Grinder
Trying to smoke weed without a grinder is like trying to make a smoothie without a blender: it just doesn't work. Nowadays, grinders are necessary to your smoking experience, helping your bud break down properly and pack into practically any bowl, blunt, or joint. One of the best grinders we've found throughout our years of smoking has got to be the three-chambered Space Case.
Any grinder with three chambers is ideal for a smoker. Not only are you able to effortlessly grind your bud, but your grinder also collects all that precious kief that coats your flower. These potent crystals fall through the second chamber of the Space Case grinder and stay safe and collected down at the bottom for whenever you're ready for an extra-powerful smoke. In 2021, kief bowls, joints, and blunts are the way to go.
3. Toker Poker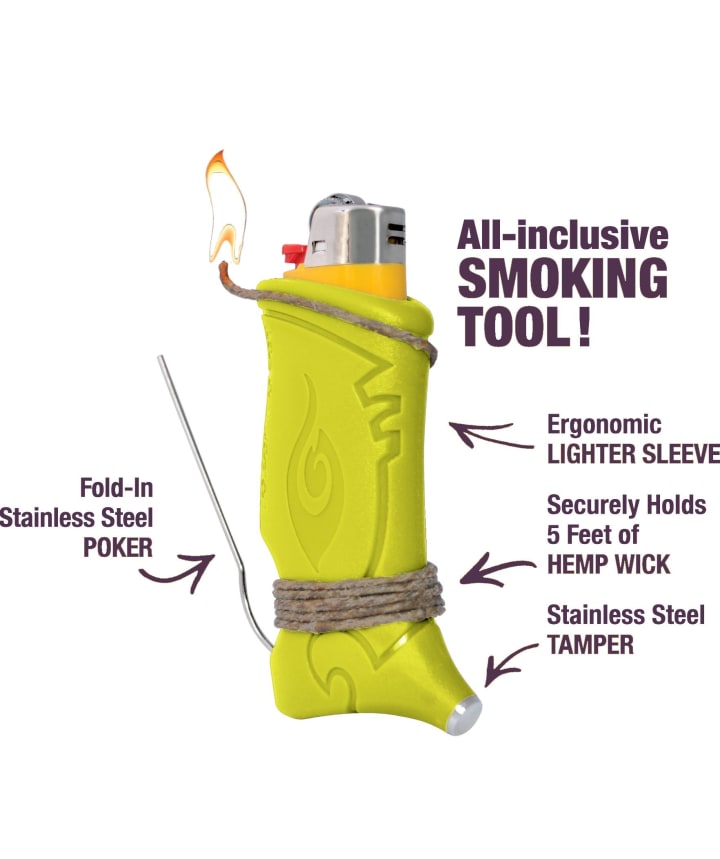 Easily one of the most helpful cannabis accessories on the market, every stoner should have a Toker Poker on hand. This innovative accessory is essentially a plastic sleeve for your lighter that includes a stainless steel poker on one end and tamper on the other. The purpose of these tools are to help you pack your flower, whether that's before your hit, during, or after. Instead of getting weed stuck to your fingers, you can turn to your trusty Toker Poker to get it done for you.
These accessories are available in a myriad of different colors. No matter what kind of style you're looking for, there's a Toker Poker for you and your smoking buddies.
4. Rolling Papers, Blunt Wraps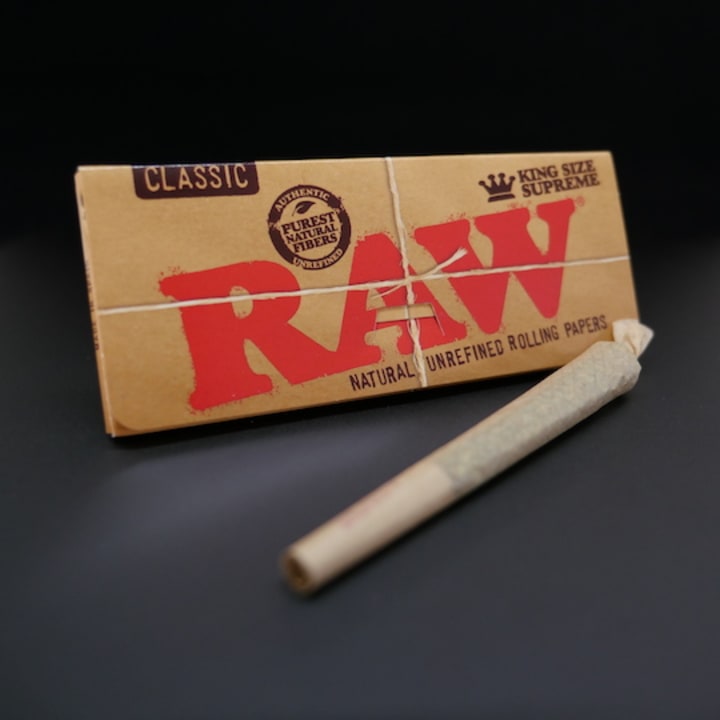 Your smoking collection simply isn't complete without some rolling papers and blunt wraps. Whether you're a fan of traditional rolling papers or love turning to flavored blunts wraps when you're starting a sesh, having some of these on hand only enhances your sesh more. Even if you're someone who typically turns to bongs and pipes when you're wanting to smoke, just having these options available can do wonders for your long, stressful days.
5. Bong Cleaner, Brushes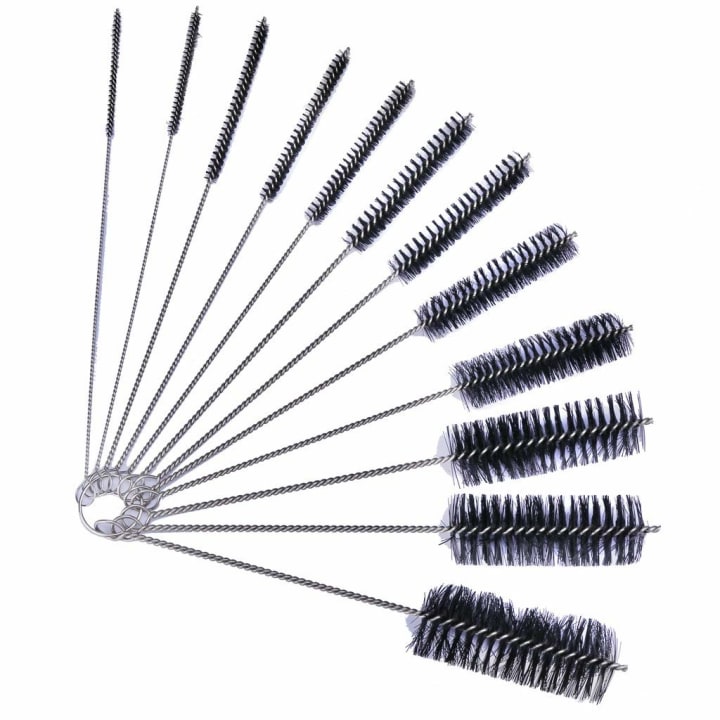 Speaking of bongs, bong cleaners and brushes are essential weed accessories to have in 2021. Smoking out of a dirty bong is not only pretty gross, but it seriously disrupts the flavor of your flower, too. Many people avoid deep cleaning their bongs all together, simply because of the smells and the difficulty; after all, how do they expect you to clean all the nooks and crannies in your bong's perks?
The answer is bong cleaner and brushes. Many companies craft cleaning supplies specifically meant for your glass, allowing for a deep, successful clean from mouthpiece to downstem. While it may take some time, we promise, it's more than worth it for a milky, pure hit.
6. King Palm Bamboo Packing Stick
We can't help but add another King Palm product to our list. Unlike most other roll-your-own companies, King Palm includes (and sells individually) real bamboo packing sticks to help make packing your weed so much easier. Instead of turning to a pen or pencil you have laying around, next time you're rolling up, try using one of these bamboo packing sticks.
Small, lightweight, and durable, these packing stick accessories are essential to your smoking experience. In 2021, we're making smoking easy and mess-free again.
7. Torch Lighter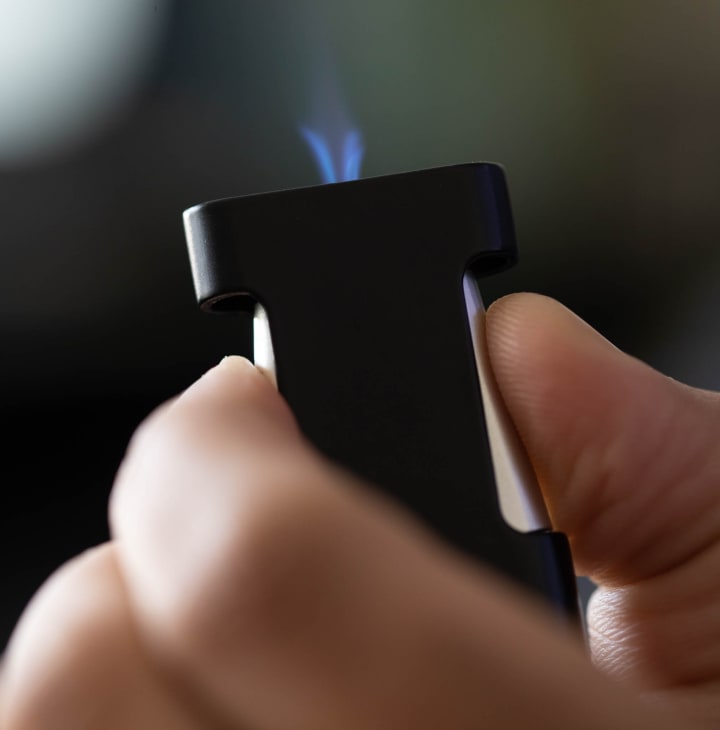 Of course, we all need a trusty lighter (or 12) to light your smoke and fill those lungs. But, what about a torch lighter? Torch lighters are more powerful than your typical lighter, producing much more heat and flame. While these aren't great for just lighting your bowl, torch lighters are crucial for heating up your dab rig or burning through some potent concentrates.
Regular lighters simply aren't powerful enough for the high concentrations of THC that wax and other concentrates provide. Torch lighters, though, easily get the job done, allowing you to enjoy the full flavor profiles, aromas, and potencies of your wax, just as you're meant to.
8. Airtight Storage Container
One of our favorite weed-smoking accessories has got to be an airtight storage container. Containers like CVaults allow your cannabis to stay fresh, potent, and pure without any worry of outside contaminants.
Cannabis, in general, can easily be affected by environmental factors like light, heat, and moisture. When your bud isn't kept in neutral spaces, like in an airtight container, these factors can hurt your flower, affecting the way it looks, smells, tastes, and even THC levels. Avoid this disappointing change, and keep your flower in a container like a CVault instead. With this, you can rely on your current stash for weeks.
9. Joint Filter Tips
If you're someone who enjoys a joint every once in a while, these smokes simply feel incomplete without a proper joint filter tip. Joint filter tips are there for so many reasons. Not only do these filters help to, you guessed it, filter out residue from your puffs, but they also help prevent your flower from moving to your lips and getting stuck to your tongue. Yuck.
When you keep some joint filters on hand, you're always prepared for a clean, smooth smoke. They're easy to insert, cool your smoke, and make your experience all the more pleasurable. This is one cannabis accessory we truly can't smoke without.
10. Debowler Ashtray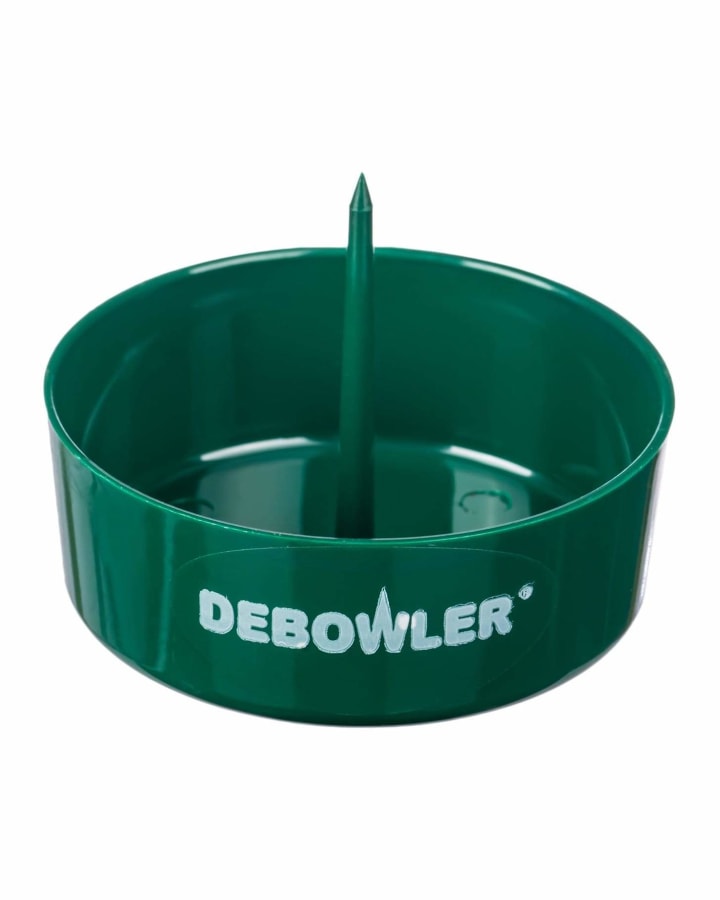 Finally, we can't talk about essential smoking accessories without talking about a classic Debowler ashtray. Debowlers are regular-sized ashtrays that have a poker sticking out in the middle. This poker acts to clear your bowls, so as you're clearing, the ash falls right into the ashtray, clean and mess-free. With these, no longer do you have to worry about finding a trusty toothpick or something to bang your bowl on.
Debowler ashtrays come in various colors, styles, and even materials depending on your personal preferences. No matter what kind of look you're going for, there's a Debowler ashtray out there for you and your sesh. 2021 is all about easy, clean smoking from start to finish.
Reader insights
Be the first to share your insights about this piece.
Add your insights