Top Picks For Best Small Torches: Bright And Compact
Table of Content: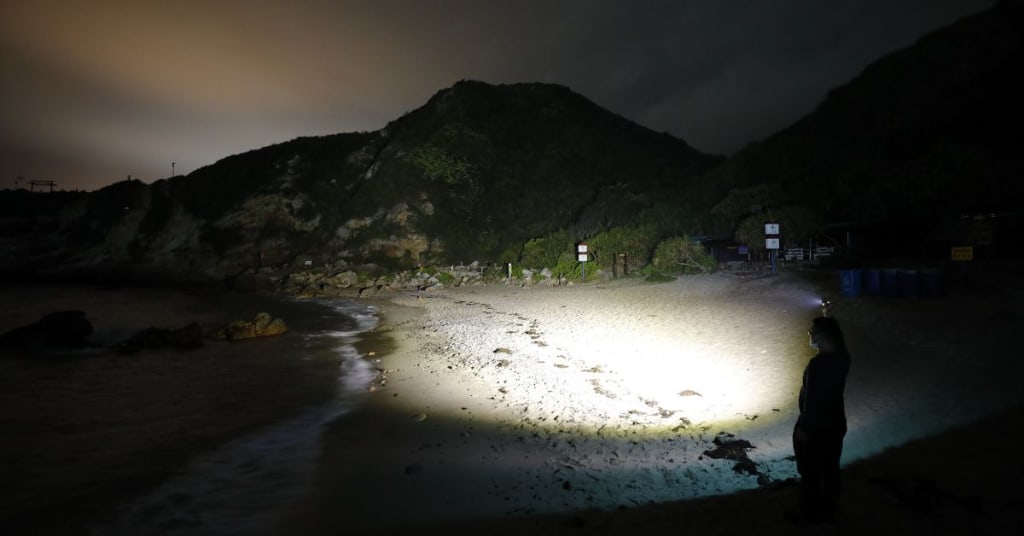 Small torches are needed in various parts of our daily lives, and they are no longer just a dim little light that we use when we walk through a dark alley. The development of LED and rechargeable batteries introduced some new options to the market. These mini torches and pocket torches are brighter and even more compact than ever, making them capable of a wider range of activities, such as camping, dog walking, and more. In this article, let's look into some of the best and brightest options for keychain torches, pocket torches, and other led torches—as well as torches that you can use indoors or for specific outdoor activities.
1. How Many Lumens Are Enough for My Needs?
The most crucial factor in understanding the best led torch for you is the user environment, understanding what's the duration you'll use it for, and how large of a place you will use it for. These two specifications are directly influenced by two features, the battery capacity and the lumen output.
Battery Capacity
The main battery types are AA, AAA, rechargeable lithium-ion, and lead-acid batteries. Lithium-ion batteries are gaining popularity in the flashlight industry as it offers great capacity and is budget-friendly in the long term. Lithium batteries come in different sizes and capacities. For small LED torches, the most used battery model is the 18350 Li-ion battery with 1100 mAh. It's a compact battery cell that can provide long duration and enough energy for high brightness output.
Lumen Output
Lumen output is the most straightforward way to understand how much light a LED torch can emit. If you are looking for a bedside torch, 200 lumens are pretty enough, but it's always a great option to own a flashlight with higher output and multiple brightness modes, so it can handle whatever comes your way.
2. What is the Ideal Lumen Count for A Small Pocket Torch?
Small pocket torches are designed to be compact and easy to carry. They should be available at any time and capable of providing sufficient lumen output for various daily activities, such as dog walking, lighting up your backyard, car repairing, and self-defense. The ideal lumen count for a small pocket torch should have a sustained output of at least 200 lumens. Two hundred lumens should be enough to allow you to see your room at night but won't be sufficient enough for outdoor tasks, while 800 lumens are perfect for all kinds of activities. But in all, the higher the lumen output, the merrier.
3. Best Super Bright Keyring Torch
A keyring torch is a small LED torch that you can attach to your keychain. The overall benefits of keyring torches are built with availability. You never know when you'll need additional lighting, and it's nice to have a small light hang on your keychain, which you won't even realize the additional weight while carrying. The brightest keyring torch in the UK is IMALENT LD70, a super bright rechargeable torch with multiple brightness levels from 20 lumens to 4,000 lumens.
Specifications of the IMALENT LD70:
· Emits 200 lumens for 3h40min
· Maximum output at Turbo is 4,000 lumens
· Emits 20 lumens for 15 hours
· Rechargeable 1100 mAh 18350 battery
· 87 grams, 81 mm in length
· Additional features: OLED screen, strobe function, electric lock
imalent ld70 torch
4. Brightest Small Torch For Backpack Carrying
If you are looking for the brightest option for a small LED torch, the 13,000 max lumen output torch that weighs 189 grams is the one for you. The IMALENT MS03 is a multi-function EDC flashlight with five brightness levels and a strobe function for tactical purposes.
Here are the specs of the IMALENT MS03 Torch:
· Emits 1,300 lumens for 2 hours
· Maximum output at Turbo is 13,000 lumens
· Emits 150 lumens for 27 hours
· Rechargeable 4000 mAh 21700 battery
· 187 grams, 110 mm
· Additional features: strobe function, electric lock
imalent ms03 torch
5. The Best Backup EDC Light For Outdoor Use
An EDC(everyday Carry) torch is a small torch that you can carry around with you all the time. They are great for low-light situations to provide some degree of illumination but aren't as powerful as larger flashlights like the 65,000 lumen torch IMALENT MS12 Mini. That being said, the backup EDC light should be able to sustain a great lumen output for a short period of time in case the main light is drained. The IMALENT MS03 is a great backup light for anyone who prefers portability but also wants to ensure the light can be reliable in any extreme environment.
6. What is the Brightest Handheld Spotlight?
A handheld spotlight is a portable long range torch that has a focused beam that reaches a great distance. The IMALENT SR32 is the brightest handheld spotlight with up to 120,000 lumen output. It's also the world's brightest torch with a max beam distance of 2080 meters.
Let's talk a closer look at IMALENT SR32:
· Emits 25,000 lumens for 52 minuts
· Maximum output at Turbo is 120,000 lumens
· Emits 2 lumens for 30 days
· 8 pieces of rechargeable 4000 mAh 21700 battery
· 2166 grams, 220 mm
· Additional features: strobe function, electric lock, built-in fans, OLED display, detachable metal handle, carrying hole for lanyards and shoulder strap, etc.
imalent sr32 torch
In conclusion, if you are looking for bright and small LED torches, make sure to consider their weight, size, lumen output, and battery type. Having a small flashlight can greatly improve your outdoor experience, as well as provide light in the least unexpected conditions. Some of the best small flashlights on the market are compact and powerful. The best of them are LD70 and IMALENT MS03. Make sure to check out these lights if you need one for dog walking, camping, self-defense, and more.
About the Creator
Imalent is the leading brand in powerful flashlights.
🔦Record Keeper - World's Brightest Flashlight MS18 - 100,000 Lumens
💪Pushing The Limits of Powerful Flashlights
👉Customer Service: [email protected]
www.imalentstore.com
Reader insights
Be the first to share your insights about this piece.
Add your insights