Top 5 Strains . In Order !
what are YOU smokin ??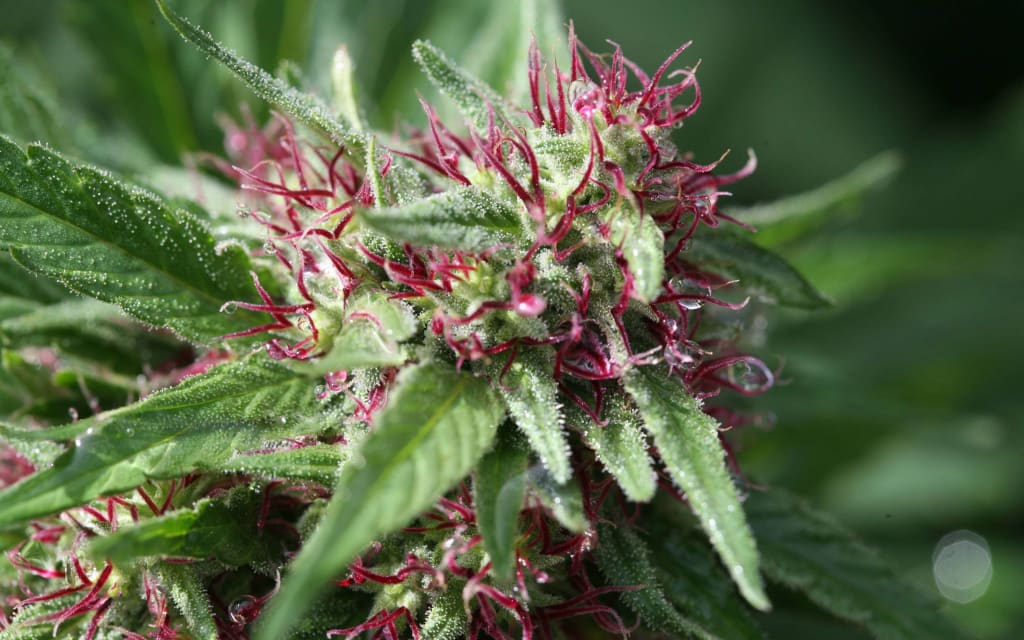 Top 5 Strains . In Order !
Everyone's Got one…
A favorite strain ! Or at least a really good experience with a type of cannabis at some point .
Usually I am one of those people who never really has a favorite strain, but as better versions of budz i've toked come out , I have been finding that my taste buds are really craving a few specific strains lately ..
So lets get into :
(MY) Top 5 Strains. In Order !
5. Gorilla Chem Breaker (Hybrid)
Originally this place was awarded to HHH's of Fall River , MA., ACDCxOMG . However , I honestly had to abort mission and give this place to another cosmic bud. Just this morning I went to HHH and I found a little gem, I was looking at Gorilla Chem Breaker. This is a good Indica hybrid that is really giving off mellow , calm , and a thoughtful mood. Despite the very Diesel Autoshop name … this is a productive and uplifting strain!
And true to its lineage , I will most definitely have to return to write this. A nap is much needed.
4.Sour Joker(Sativa)
Sour Joker is a sativa that is definitely the one for a shy , or a person with anti social tendencies. This strain is a lot of fun and just so happened to be me and my lover's "Christmas morning high". We smoked a good amount of this prior to family Christmas parties and it made what would normally be a very nerve-racking endeavor for me , was actually a pleasant and fun event ! Sour Joker gives you a very energetic uplifting high , and I feel like ' a breath of life' . And of course .. get ready for giggles galore.
Grown By GGG in Charleton,MA. This classic strain for me was a lot of fun and i've gotten an interesting taste for Sour strains that I never really had …
3.Pineapple Spritzer (Hybrid)
The story behind finding this strain is the reason why having budtenders is so important (and benefits YOU). Showing up at NEA in Fall River, MA, I had no idea what I wanted that day and I had a nice chat with my budtender and ended up finding one of my , now indefinite , favorite strains ! Pineapple Spritzer is parented by Pineapple X Mango Spritzer, and these two couldn't have done a better job raising this baby.
Pineapple Spritzer promotes a very fun , and light high . Using the word light for this high would have two meanings, in the first aspect I mean mentally. Promoting a happy mood, euphoria, clear headspace and a bright outlook. And in the second aspect , physically. The body feels light , airy, personally my joints and tendons felt a little bit more at ease , good medical benefits from this tropical sounding Sativa.
2.Durban Poison(Sativa)
Everyone needs a classic strain in their life somewhere. This mean landrace strain is and always has been one of my favorites. The purity this strain gives you is like no other , for me Durban Poison would always be my #1 choice of pre workout smoke had I not found another strain (we will save that for #1 spot). Soley because the energy and mood this pissy plant gives. Durban Poison usually has no CBD content to it , so there are no beneficial effects from CBD Cannabinoids. As said before , the mood and power I get from this strain's high is remarkable. Feeling "on top of the world", Positive, and feeling like the energizer bunny are all great effects of lovely DP .
For the Forza Flower favorite strain title…
1.Sour Tsunami (Hybrid)
I had never heard of this strain before before I went to NEA in Fall River, MA. Some sales had come up and they offered a $13 gram of this stuff so I got it to try and I so serendipitously fell in love with this little bud… lineage of NYC Diesel and Sour Diesel this does make for quite the Tsunami, However , what makes this bud so special and unique is it's super high CBD content paralleled with the THC content. It runs about 14-15% THC But stands with about 10% CBD. A combination like that has awarded this strain MY Favorite strain right now and also my favorite Pre Workout smoke. Nirvana like energy is experienced and ultimate relief from tendons and joints from the potent CBD content.
If I ever wanted to be president … I'd smoke a J of this before my speech.
An ever changing dynamic..
Favorites are always changing and it is always hard to nail down one thing as your be-all end -all . Thankfully that's cool , diversity in opinion are what make this hobby so fun , breeders are always creating new strains and not only new but perfecting classic strains and preserving the heirlooms! Based on the 5 that I have given today , I believe it's safe to say I am a Sativa girl , I did stray my usual path and threw an Indica on the board, but like life, the relationship with using cannabis is an ever changing dynamic and just like food .. your tastes change as you mature and educate yourself!
Always Appreciate your buds, budtenders, cultivators ,activists, and the lawmakers , for making Medical MJ and Recreational MJ a positive and prosperous culture in New England !
Cultivate Kindness and Enjoy the GREENery.
Libby Pacheco