Things You Need to Look for in a Medical Marijuana Doctor
What to look for in Medical Marijuana Doctor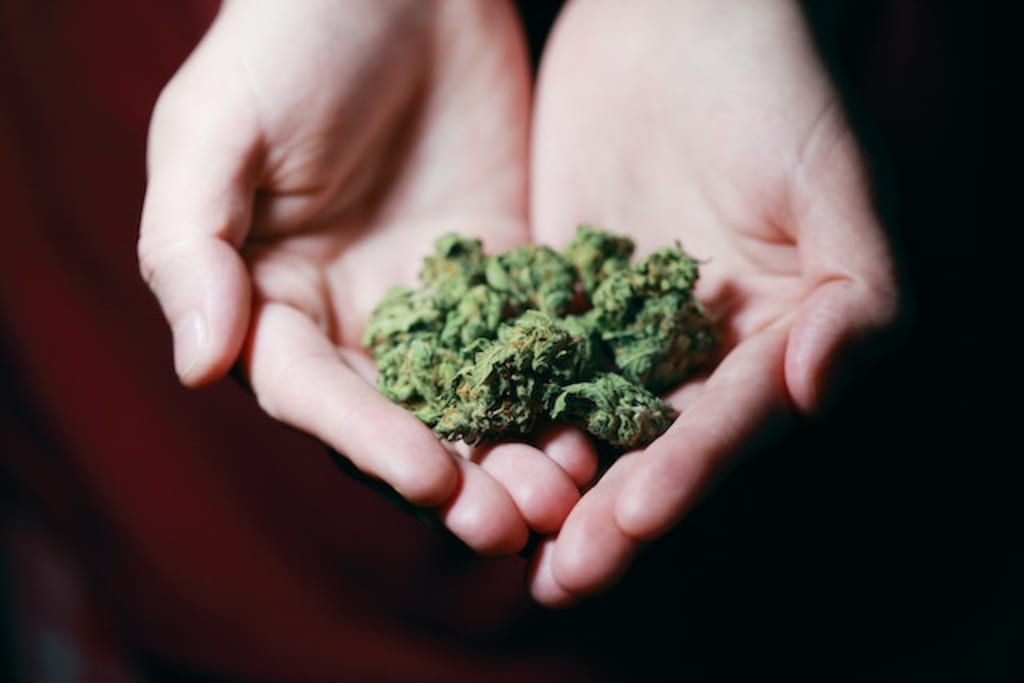 https://www.pexels.com/photo/kush-in-close-up-photography-3676962/
There are many reasons an individual may consider medical marijuana as a part of their treatment plan. Those with cancer, ALS, Parkinson's Disease, PTSD, and chronic nonmalignant pain are all excellent candidates for the pain relief medical marijuana can offer.
Medical marijuana consists of non-psychoactive cannabidiol (CBD) and psychoactive tetrahydrocannabinol (THC). Each of these components has its use for different symptoms. The THC component provides relaxation and pain relief due to its anti-inflammatory properties. THC is also used to motivate individuals with low appetites to eat. CBD helps ease anxiety, suppresses nausea, and also has anti-inflammatory properties.
What to Look for in a Medical Marijuana Doctor
If you're considering accessing medical marijuana to help ease your symptoms, you first need to get clearance for use from a doctor. While there are many ads for "free consultations" or "same-day approval," it's essential to avoid these quick-fix options. Medical marijuana, like any medical drug, should only be used with the guidance of an experienced medical professional.
As you start your search for a qualified professional, there are a few things to look for in your provider.
Experience and specialization
Most U.S. states require individuals to have an MD, DO, or advanced nursing or physician's assistant degree to issue a medical marijuana card and prescribe cannabis for medical use. Ensure the individual you're seeing has one of these degrees and multiple years of experience in the medical field. It's best to work with a physician who has experience working with individuals experiencing your symptoms or similar symptoms so they can understand how best to treat your needs.
Along with experience in medicine, the doctor you select should specialize in medical marijuana. Look for someone who devotes time to understanding how cannabis reacts with other medications and proper dosing based on age, weight, and medical condition. While many physicians have experience with medical marijuana, you want someone with a particular interest and targeted specialization.
Individualized treatment
As with any other medical drug, medical marijuana treatment plans need to be created and adjusted based on the individual. While cannabis is primarily viewed as safe, treatment is still nuanced. Your physician should consider how medical marijuana will react with other medications you're taking or how you may need to adjust your lifestyle for use. Finding the correct dosage is also important. You want to ensure you're consuming the minimum amount needed to achieve the desired effects, as consuming too high a dosage can be pretty disorienting.
Knowledge of strains and products
As medical and recreational marijuana legalization expands, new cannabis strains and products are being created frequently. Look for a physician that keeps up with the changing landscape, intentionally educating themselves on the industry and its products. Your medical marijuana doctor should be able to explain the difference between various strains and recommend the right products for your needs and preferences.
Follow-up and accessibility
Your communication with your doctor shouldn't end once you have a medical marijuana card. The Society of Cannabis Clinicians recommends "initial and follow-up clinical encounters…performed in-person when possible". Your medical marijuana doctor should schedule follow-ups to see how you react to treatments and discuss what's working. As with other treatment plans, you will likely need to make adjustments. It's best to make those adjustments with the help of an experienced physician.
Collaboration with your team
If you're seeking medical marijuana treatment, it's likely you already have other medical professionals on your treatment team. Your medical marijuana doctor should be part of that team, collaborating with your primary physician and other specialists. They shouldn't make any recommendations without seeing your health history or conducting a complete physical exam to understand your needs. Once you begin your treatment plan, your medical marijuana doctor should stay in contact with the rest of your team to monitor your reactions and progress.
What to Do Before Your Appointment
Before your first appointment, check your state's requirements to ensure you're eligible for medical marijuana use. Some states restrict usage to certain conditions. Next, look at the review of the office you've selected. Be wary of any place with more negative than positive or no reviews. While there will likely be some negative feedback, you want to ensure the bad doesn't outweigh the good.
Your last step before you walk into the office is to gather your medical records. Quality providers will want to see your medical history before making recommendations or starting a treatment plan. You can have these records faxed to an office or bring paper records from your provider(s).
Get the Care You Need
One final consideration is to talk with your chosen provider about financial assistance. Although medical marijuana use is legal in many states, insurance rarely covers it. Many providers are willing to work with individuals, especially those with low incomes, to find discounts or offer payment plans to aid in covering costs.
Getting the care you deserve requires more than just a signature. With these steps, you can find a medical marijuana doctor that's qualified, professional, and makes you feel comfortable.
About the Creator
Laura Henry is a writer and editor with a passion for alternative health products and practices. When they're not outside with their rescue dog, they spend their time exploring local wellness/new age spaces and practicing yoga.
Reader insights
Be the first to share your insights about this piece.
Add your insights