The Scoop on Edibles
The Treat With an Extra Secret Ingredient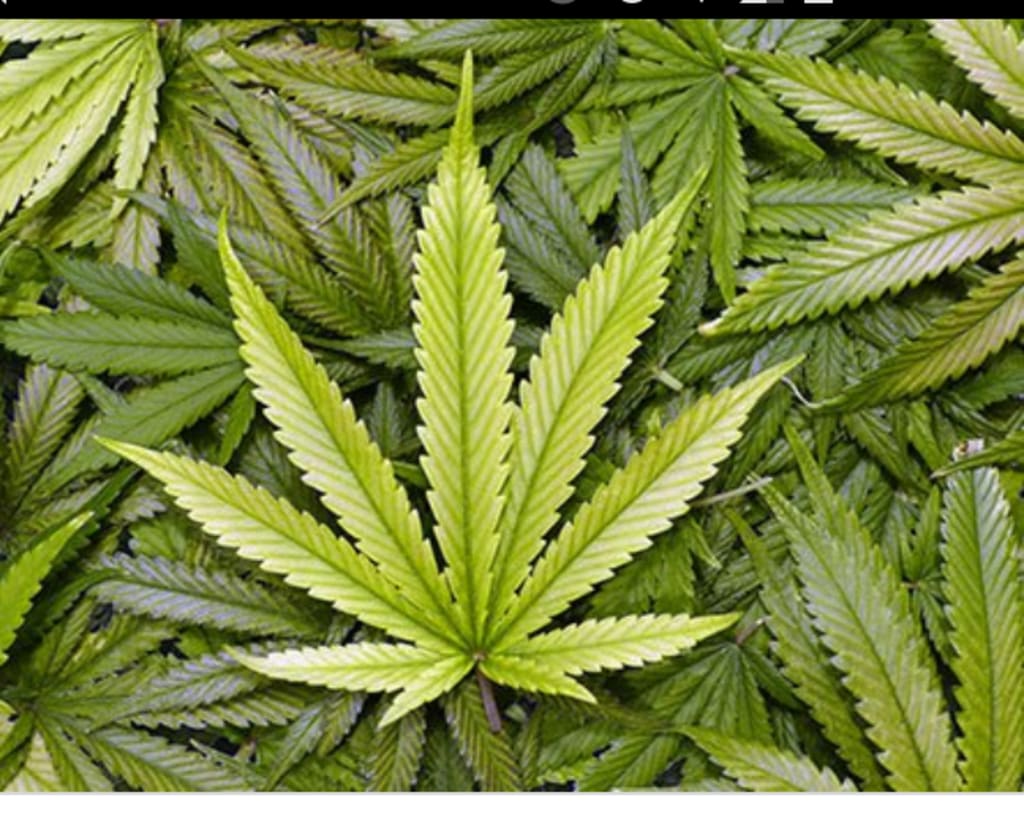 Marijuana has been used for an array of things. From paper to medicine, this bad boy has been around for thousands of years, treating anything from toothaches to chronic pain one beautiful bud at a time. You have to wonder why something with so many benefits is illegal in many states. But something that's definitely sparked both curiosity and excitement is edibles. From cookies to cake pops, marijuana can be incorporated into anything tasty. Let's get into some various ways pot has put a creative twist on the everyday foods we love.
Brownies:
Ah, the infamous pot brownie. This is probably one of the most common edibles in the marijuana industry, and for good reason. For those of us who love both marijuana and dessert, this is a combination that's just too good to pass! And we're only hitting the tip off the iceberg, folks.
Gummies:
Now this definitely puts an interesting twist on a favorite childhood candy. There're gummy worms, fruit snacks, and even a sour gummies! A great example that comes to mind are Baked Bros Sour Kush Kids. This product is so good they actually won best product at the High Times Cannabis Cup in Denver in 2014. But that's not all. Not only are these made with only the best hash oil, they also come in a variety of strengths ranging from 75 (mg) all the way up to 300 (mg) of THC. Each batch is accurately dosed so everyone can have the opportunity to customize their high. And it doesn't stop there. The company also offers peach rings, sour gummy worms, sour bears, watermelon rings, and many other equally delicious options. Each product is hand infused, lab tested, and even strain specific. Want to give it a try? You can easily find their website with a simple Google search.
Chocolate:
There's nothing that soothes a sweet tooth better than chocolate. So, next time you want to satisfy your cravings, I would suggest stocking up on a few Défoncé's milk chocolate bars. This special chocolate is 53 percent cocao and infused with 90 mg of THC. It's not only appealing to the eye, but rich and fudgy as well. I don't know about you, but I'm getting a few of these miracles to put in my candy chest! For those of you who prefer dark chocolate, believe it or not, there's a fix for that too! Satori's dark chocolate bars have had some pretty amazing reviews, with most people saying it's the best chocolate they've ever tasted. That probably has to do with the fact that they only use the highest quality ingredients. This particular bar of chocolate contains 160 (mg) of THC. However, if you're looking for a smaller dose, you can always opt for the smaller 90 (mg) doses. Either way, you are guaranteed not only a delicious snack, but an amazing high.
Pretzels:
Moving on to more savory snacks, this particular edible used CBD rather than TCH. I have researched some of the best options and I have to say the one that really caught my attention were Aunty Dolores' CBD Savory Pretzels. This product is described as "mouthwatering," is coated with umami spices, and said to taste nothing like weed. This is considered a pro if you aren't particularly fond of the earthy flavor of cannabis. These savory snacks pack 60 (mg) of CBD, which totals 12 servings per package. If you're a fan of pretzels, this will make the perfect mid day snack.
Nuts:
This is probably one of the healthiest items on this list. But don't be fooled, they definitely pack a punch. Kush Nuts don't opt for the usual sweetness of most products, but rather a more savory flavor. This product is infused with multiple options of various strains with cashews and almonds, and are seasoned with a delicious combination of olive oil, rosemary, garlic, and sea salt. Can anyone else imagine eating these sitting on a bench at the park? The only thing on my mind when thinking about this snack is "Mmmmm".
Wine:
This list just keeps getting better and better. Marijuana infused wine is the best of both worlds. And while some don't contain any alcohol, I guarantee you will love the different type of buzz you'll get. And it hasn't stopped there; TCH infused beer has also hit the market, along with several varieties of liquor. I mean honestly, imagine coming home after a long day. You're tired, and in desperate need of relaxation. Just grab your favorite bottle of special wine, kick back, and enjoy. After all, you deserve it. All I know is this will definitely make hanging out with the girls more interesting.
The Difference Between CBD and THC:
There are two components naturally found in marijuana—CBD and TCH. One of the main differences between them is that one causes a high and the other does not. While marijuana can be rich in TCH, hemp usually has a higher concentration of CBD. And while TCH is prohibited under federal law, its counterpart is not. This might be due to TCH being responsive for the psychoactive effects it has on its users, or "high."
Conclusion:
Cannabis is a fun, healthy, safe way to have fun. There are so many benefits, and it helps thousands of users cope with things like anxiety, epilepsy, depression, and PTSD. That doesn't even cover a quarter of the benefits people reap from daily usage. Stay positive when others have a negative view on this miracle plant. Spread the word and make the world a greener place!
list
About the author
Reader insights
Be the first to share your insights about this piece.
Add your insights