The Origins of 420, 710, and Other Weed Holidays
Cannabis holidays that take place throughout the year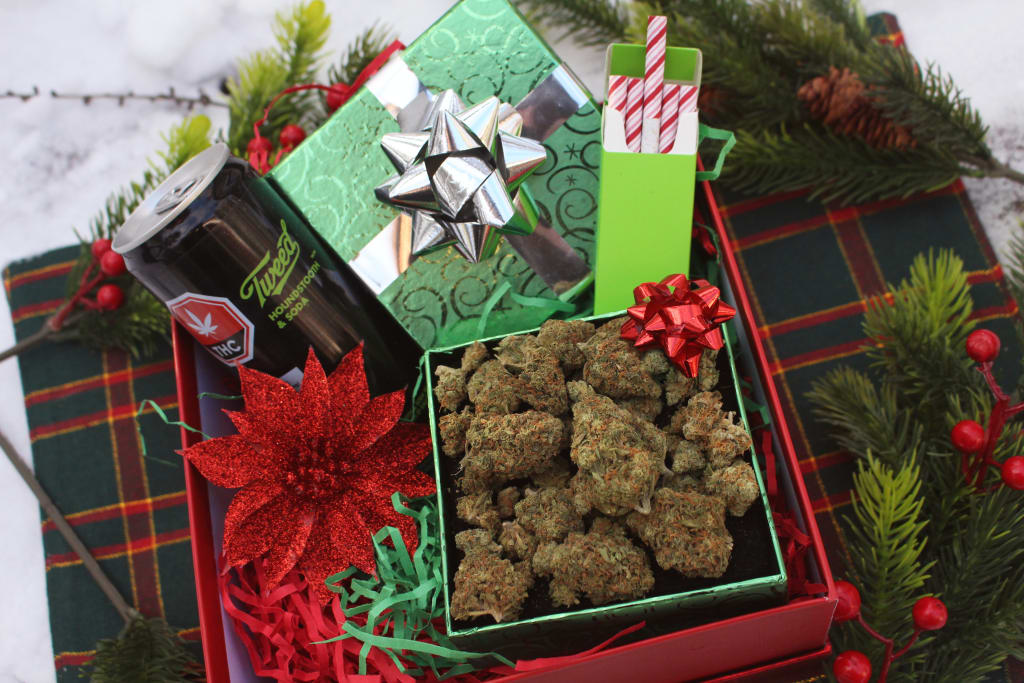 Photo by Elsa Olofsson | Pexels
If you smoke weed, or even if you don't, you've probably heard of the number 420 since it's become synonymous with marijuana culture. When people think of weed holidays, the first one that immediately comes to mind is most likely the celebration that takes place on April 20th. But there are actually tons of cannabis holidays that take place throughout the year!
For the past few decades, marijuana smokers have followed their own calendar from common celebrations of cannabis culture like April 20 (4/20) to newer dates like July 10 (7/10) and more. But where did these weed holidays come from? Why do we call it 420? How did 710 become a day to smoke? And what do they all mean? From how these dates came about to the folklore behind them, here's everything you need to know about weed holidays.
A Brief History of 420
The origins of April 20th as a stoner holiday are a bit hazy. Some say it came from an old police code for marijuana possession. Others theorize that April 20th is simply the time when planting season starts in California (which would be true). The most accepted theory is that it all began with a group of high school friends.
"​​In 1971 five students from San Rafael high school in Marin County, California, would meet by the Louis Pasteur statue at 4:20 pm to partake in marijuana. The Waldos, as they dubbed themselves, reasoned that meeting at that particular time was appropriate because all extracurricular activities had to be over by that time. This would ensure that everyone was free. Hence, 420 became their secret code word for time to meet and get baked," said Dr. Daniel Whitelocke, M.D. Owner and CEO of Ozark MMJ Cards.
"Fast forward a few years when one of the Waldos worked as a roadie for the Grateful Dead. For one of their concerts, the band advertised attendees should join them on April 20 at 4:20, naturally, to partake in some cannabis. One of these flyers landed in the hands of Steve Bloom, who, at the time, was working for High Times magazine as a reporter. He printed the flyer and since then 4:20 became the official agreed upon time for every cannabis connoisseur to enjoy their cannabis together."
What started out as an inside joke between a group of high school friends has become an international phenomenon. Millions of weed enthusiasts will celebrate on 4/20 with festivals or smoke-outs across America, Europe, and beyond. Although it may be one of cannabis culture's most beloved celebrations now, it hasn't always been as widely known or celebrated as it is today.
Where Did 710 Day (aka National Dab Day) Come From?
The main difference between 420 and 710 Day is that the latter focuses more on cannabis oil, concentrates, and similar products, while the former focuses on a more general celebration of products and culture. The theory behind the date is that it was chosen by rapper and cannabis activist, Taskrok, since 710 upside-down spells "OIL," although he has denied these claims. Wherever it originated, the holiday has seen major growth in the last few years.
Other Weed Holidays
In recent years, many weed holidays have emerged among marijuana users. Cannabis culture has permeated our society so deeply that there are now a plethora of weed holidays throughout the year. Some of the most common are:
June 18th – Cannabis activist Jack Herer's birthday
August 8th – National CBD Day
October 5th – Commemoration of the Victims of Prohibition
November 6th – Legalization Day
Green Wednesday – A day for cannabis deals on the Wednesday before Thanksgiving
How did these holidays catch on? For one thing, they're funny and clever. For another, they serve as a good excuse to get together with friends or relax at home after a long day of work. Whether it's 710 Day (July 10th), 4/20 (April 20th), or something else entirely, these days are often meant to celebrate cannabis in general—and in some cases, they commemorate specific cultural events involving marijuana.
Weed Delivery
If you want to buy weed in a state where it's not yet available legally or if you live in a state where weed is legal, but dispensaries are out of your way, don't worry. You can get weed delivered to your door. Many companies offer delivery services across a number of states. Depending on local regulations, these services will drop medical marijuana products off at your doorstep. Getting weed delivered is the perfect way to stock up on your favorite products for all the weed holidays! As cannabis becomes legal in more states, marijuana delivery has become increasingly popular.
'We always tend to see an increase in delivery requests on specific days throughout the year such as 420 or 710. It's exciting to see how prominent and important these occasions have become to people," said Brendan Kelly, the CEO of Ceas Collective.
Medical Marijuana Certification
When a physician recommends cannabis as a treatment option for certain conditions—often chronic pain, nausea, or other symptoms associated with serious illness—patients may be issued a certification to purchase it legally. In states where marijuana is legal for recreational use, there are few limitations on who can apply for these certifications. However, in some cases (depending on state law), you may need a medical cannabis card to buy weed at dispensaries. If you want to avoid any bureaucratic red tape in getting your hands on some marijuana products, consult a doctor about obtaining an MMJ card now.
How Cannabis Can Improve People's Lives
Smoking marijuana recreationally may be a surefire way to make you feel good on April 20th or any other weed holiday. But using it for fun is not all there is to it anymore. Many researchers are now finding medicinal uses for cannabis as well. In fact, studies have linked marijuana with improving people's moods (particularly in those suffering from PTSD), easing their physical pain by reducing inflammation, and lessening their dependence on pharmaceutical drugs such as Vicodin. Despite some evidence that suggests cannabis may cause harm to developing brains in adolescents, many doctors say that cannabis can help people suffering from chronic symptoms like nausea or pain.
About the Creator
Laura Henry is a writer and editor with a passion for alternative health products and practices. When they're not outside with their rescue dog, they spend their time exploring local wellness/new age spaces and practicing yoga.
Reader insights
Nice work
Very well written. Keep up the good work!
Top insights
Expert insights and opinions

Arguments were carefully researched and presented

On-point and relevant

Writing reflected the title & theme
Add your insights