The Future of Cannabis Testing Is Here
Low-Cost and High-Convenience Testing Increases Industry Safety and Transparency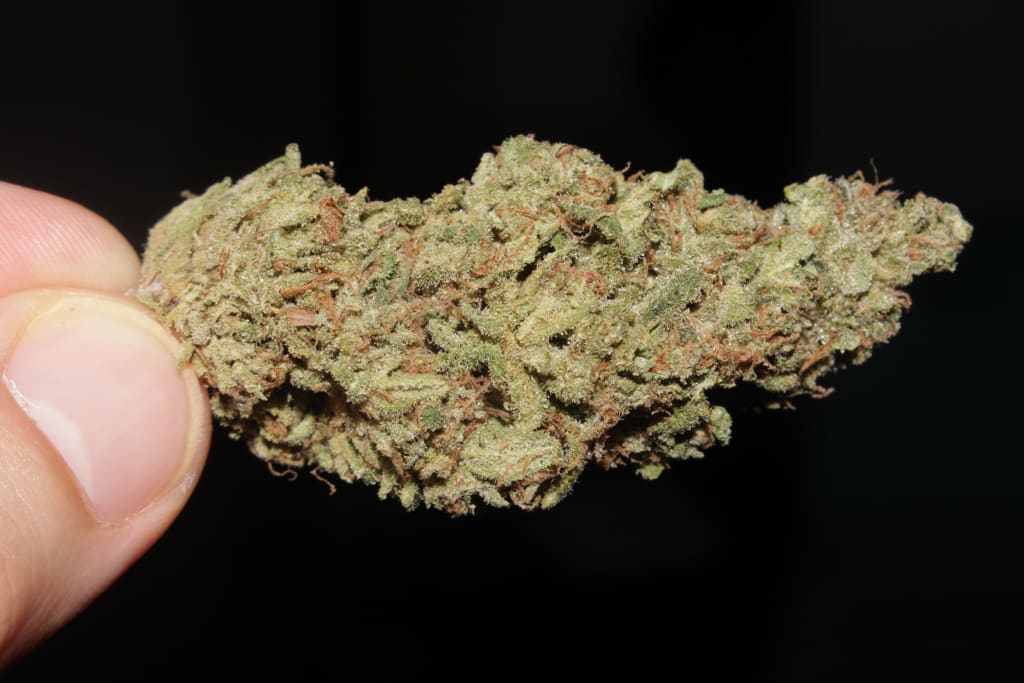 For those of you that are unfamiliar with cannabis sample testing, it's not as fun as it may sound.
Cannabis sample testing is no longer just grinding different strains into different joints for side-by-side smoking analysis, but rather a very important test that determines if the cannabis is even suitable for treating a given ailment. As marijuana's medicinal value becomes recognized across the globe, this testing will become even more important than it is today.
Two of the most common naturally occurring cannabinoids, THC and CBD, have totally opposite effects. Therefore, it's no surprise that some medical marijuana patients require strains high in THC, while other medical marijuana patients try to avoid THC entirely.
If strains of marijuana were actually the same from one dispensary to the next, that would be great. Unfortunately, there's little to no regulations surrounding strain names. This leads to a confusing consumer experience, and a diminished healing effect. Thankfully, there are mandated testing protocols which allow patients to see past the strain names and focus on cannabinoid contents and the like.
These testing procedures are great for those who buy their medical marijuana through the state-licensed dispensaries, but with so many states (and some countries) allowing their residents to grow marijuana at home, there's a large amount of marijuana that goes un-tested due to the high costs and inconvenience.
Currently, the two main methods of testing are HPLC (High Pressure Liquid Chromatography), and GC-FID/ MS (Gas Chromatography – Flame Ionization Detector/ Mass Spectrometry).
High Pressure Liquid Chromatography has the ability to separate, identify, and quantitate the compounds that are present in any sample that can be dissolved in a liquid solvent. HPLC can be, and has been, applied to just about any sample, such as pharmaceuticals, food, nutraceuticals, cosmetics, environmental matrices, forensic samples, and industrial chemicals.
Gas Chromatography – Flame Ionization Detector/ Mass Spectrometry on the other hand is an analytical technique that typically uses a hydrogen flame into which the sample is passed to combust organic molecules and produce electrically charged ions to be measured. GC-FID is widely used in the petrochemical, pharmaceutical and natural gas markets.
Given the sky-high costs of the machines that perform these tests, it can cost upwards of $200 per test. For an at-home grower in Massachusetts with the state-mandated maximum of six plants, testing each harvest could take weeks and run well over $1,000.
The old and outdated cannabis testing process was overdue for disruption, and that's where Tel Aviv, Israel-based GemmaCert came into play. GemmaCert's desktop testing unit allows growers, dispensaries, labs, and home users to test cannabis samples with ease, all without harming the test sample or altering its efficacy or value.
GemmaCert's Desktop Testing Unit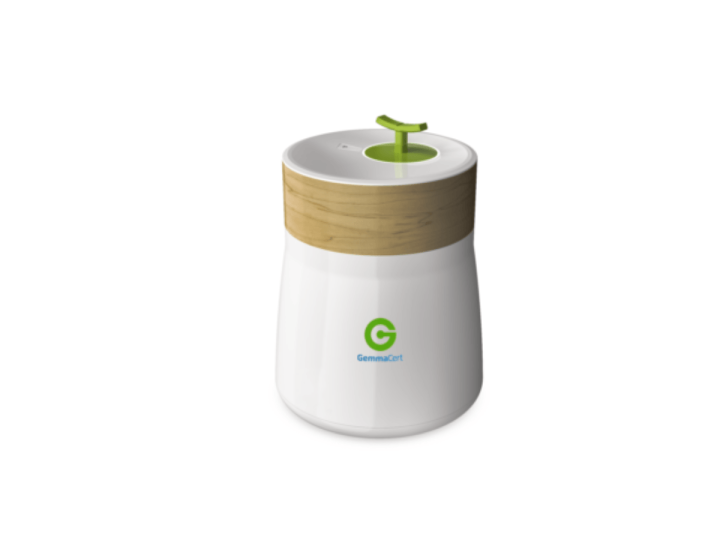 This non-destructive technology is what makes GemmaCert's testing technology so futuristic. Whereas both of the previously mentioned testing methods render the test sample useless, GemmaCert's one-of-its-kind device combines spectrometry, image analysis and data analytics, to provide a real-time, reliable solution for measuring cannabis composition and potency.
As if it weren't futuristic enough, all test results are seamlessly delivered directly to a proprietary secure app on the user's smartphone for easy access and shareability.
In case your mind isn't blown from reading this, maybe GemmaCert's video will do the trick.
For those looking to buy, GemmaCert is now accepting $250 down payments to secure an "Early Adopter deal" with shipments expected to start in June.
Conclusion
Now that the technology is developed and ready to rock, it's time for GemmaCert to begin spending the $2.25 million it raised in a Series A funding round on hiring, marketing, consumer education, and more.
To stay up to date on important trends and developments in the cannabis industry, check out The Daily Marijuana Observer at DailyMarijuanaObserver.com. Also, be sure to connect with us on social media via Facebook, Twitter, and Instagram.