The Best Vape Pen Battery with a Stylus Button
The Best 510 thread battery for THC carts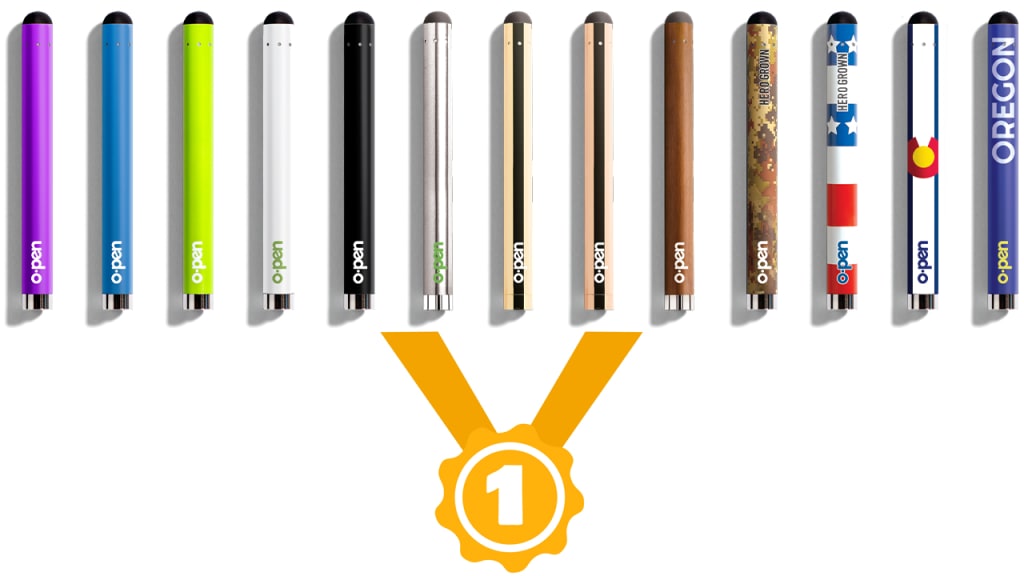 Multiple voltage options for an optimal vaping experience, and with a lifetime warranty.
There are major differences in quality when it comes to vape pen batteries with a button for sale. For instance, the majority of vape pens on Amazon have bad reviews. It's the vape pens that do not see positive reviews on Amazon that are the ones worth buying outside this marketplace. Instead of purchasing a vape pen battery on Amazon, you want to buy yours from a reliable, trusted business.
The Best 510-Thread Vape Pen battery in 2021
Colorado based company, O.Pen has been delivering the best vape pen battery with button options since 2010. They were rated the best 510 battery by SF Weekly. Why is O.Pen a cut above the rest?
They are super affordable,
They offer a lifetime warranty on their vape pen batteries with stylus buttons and provide a convenient "hands-free" product.
Their products are the best for providing you with an outstanding vaping experience.
Why vape cannabis oil?
Vaping THC oil is the fastest way to experience the effects of weed, and without the strong odor. By vaping cannabis extracted oil, you can easily access a hit with or without the press of a button using an O.Pen vape pen. Vaping THC oil is also undeniably convenient.
Vape Pen Battery With Button That's Also a Stylus
Winning features of Open Vape Shop's vape pen battery with buttons include the following;
Their vape pen batteries are "draw-activated" too. One doesn't have to press the button to engage it.
A simple inhalation activates the vape pen for three different voltage options. It's the dab mode at 4 volts when the stylus button must be pressed to use.
The vape pen battery is the stylus button allowing for "dab mode." You can use the stylus button as a stylus for your electronic devices. In addition,The "dab mode" gives you the ability to form big, puffy clouds from pre-filled cartridges.
Their vape pens have 4-voltage modes and allow you to control your vape experience between 2.4v and 4.0v.
The variable voltage vape pen has a 510 thread and a 20-minute rapid charger.
Many 510-thread vape pen color options
Open Vape Shop's vape pen batteries come in over 9 colors and feature limited edition battery designs! Two of these unique designs are dedicated to supporting our country's veterans. The camo and American flag battery designs were designed with the homegrown heroes in mind. Open Vape Shop honors military vets with two sleek vape pen battery options as a safe alternative to drugs and/or pharmacy prescriptions. See these patriotic vape pen batteries here: https://openvapeshop.com/products/patriotic-variable-voltage-battery
The Smallest 510-thread Vape Pen For Sale (ISH)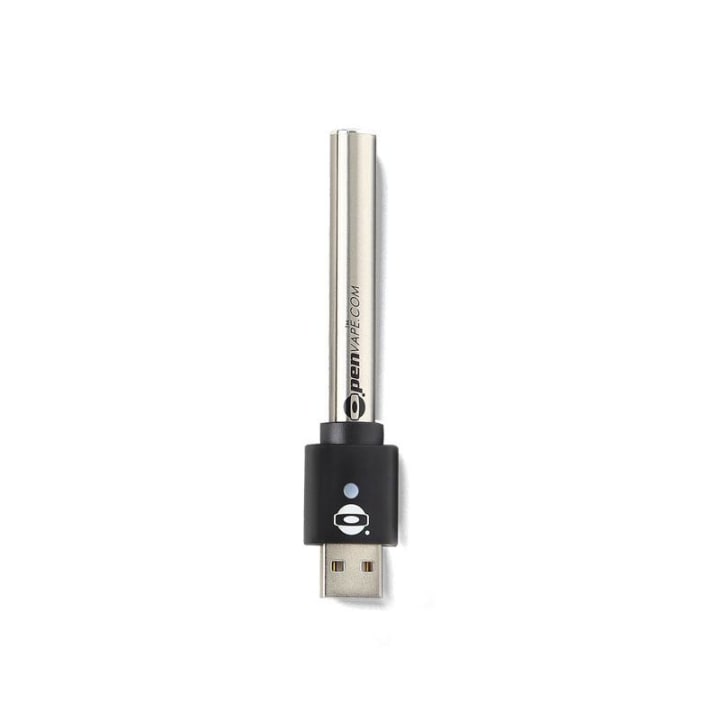 Need to be discreet? Try the compact, 3-inch battery option. It boasts a stainless steel design and 3.7 volts. Although it is tiny, it is still mighty with the draw activation feature and a 510 thread.
People after the best option to vape their 510-thread cartridges will find that with O.Pen batteries as It is subtle and also versatile.
Original Stylus Vape Pen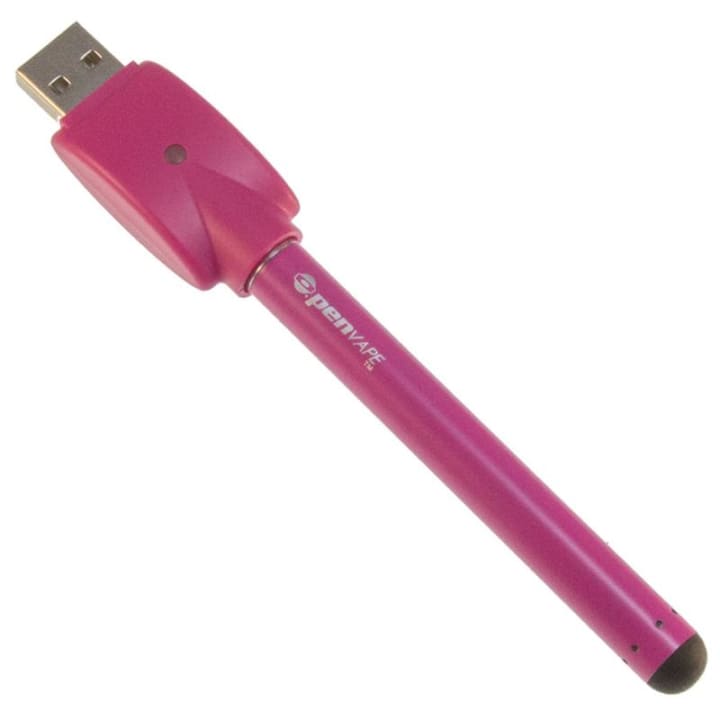 Enjoy the comfort of knowing your 510-thread vape pen battery from O.pen comes with a lifetime warranty. If you are not happy with your vape pen or it breaks, you can return it for a brand-new replacement. Also, if your cartridge leaks, they invite you to return it to your dispensary for a free replacement.
They also sell other cool accessories, too, like chargers, cases, and attachments. Head over to Open Vape Shop's website at www.openvapeshop.com for all of your vape pen battery with button needs!