Pot's pertinent potential...
In these here United States of America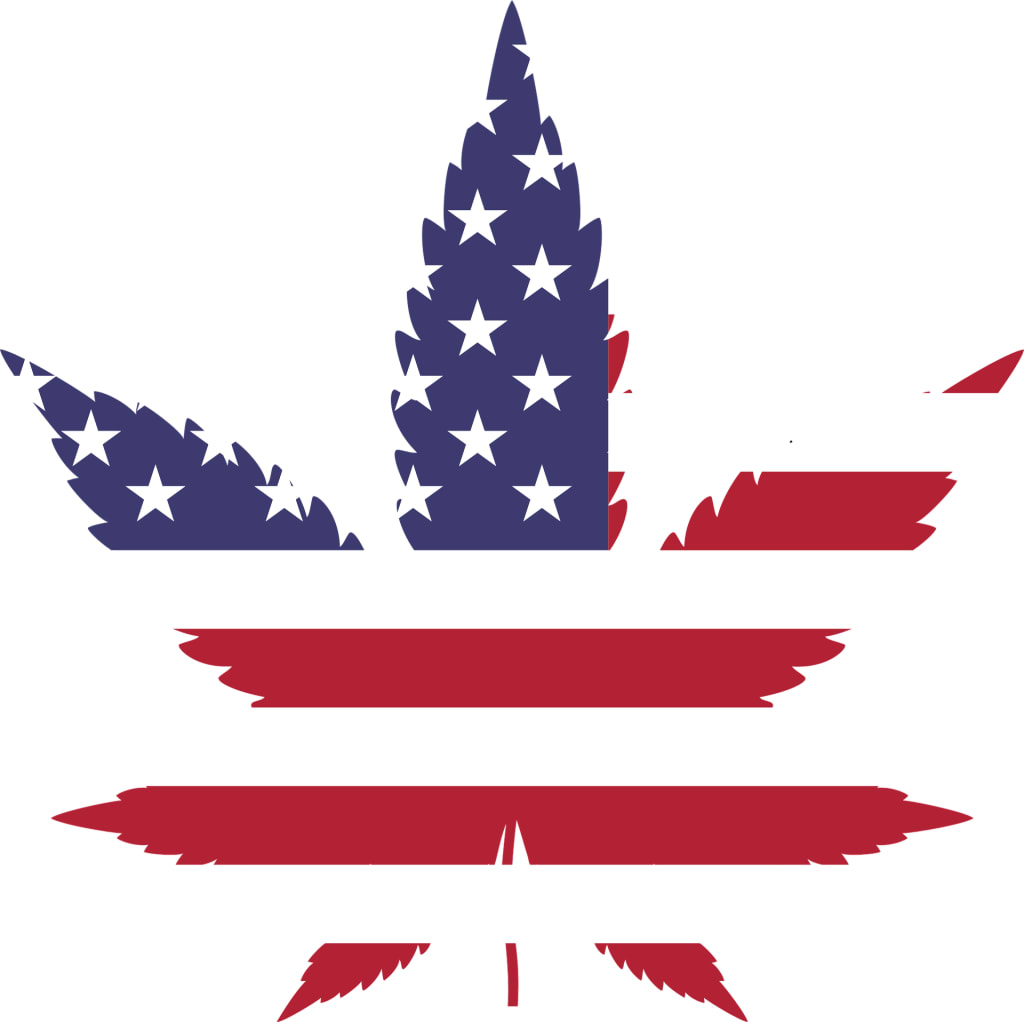 Pic cred: The incomprehensibly capable Gordon "GDJ" Johnson; via Pixabay. I found this one in my very brief search and immediately knew it was the one. Please support this amazingly awesome guy who's an American also. Thx in advance.
28MAR2002; 1727, MON
I was just seconds ago about to postpone this piece yet again; immediately before I once glanced at my still muted television yet again. Surprise, surprise: I saw rows of marijuana plants on a news story that was just barely still being presented at that point in time.
That reminds me: Mad Love to OANN (One America News Network), who originally made me aware of the upcoming vote on marijuana legalization in the U.S. Congress this week. There's little to no doubt in my mind that the other national news stations are suppressing this story.
I'm willing to bet almost anyone a laptop from Hunter Biden, and/or a super stoned Veep (Vice President) that there's at least "a smidge" of legitimacy to my "sneaking suspicion". The latest No Agenda show episode (#1437), that I'm now listening to, is currently discussing the corruption exposing computer at roughly the 2:00hr mark.
Just for reference: This show's the same to initially introduce me, and many others, to the idea that certain world leaders are potentially in a constant flux of intoxication via various narcotics. This was on a few of the previous episodes; and they sometimes say half jokingly that other celebrity types are complete morons who may even be secretly using body doubles.
Wildly bizarre Coincidence Theories notwithstanding: The show's two hosts often present plenty of irrefutable facts in regards to much more feasible matters concerning our many, mostly (IMHO [In My Humble Opinion]) odious "leaders of the Free world".
Conversely, I'm not just referring to officials in the U.S.'s gov't. From the parties that BoJo (Boris Johnson) hypocritically threw, while the rest of his country was on lockdown; to Justin "Blackface" Trudeau's blatant tyranny against his own constituents; and even down to Emmanuel "Authoritarian" Macron's reportedly febrile covax demands of his countrymen.
Anywhos, I'm planning to include another of my Twitter threads to all but immediately follow. This one being specifically targeting, and much shorter than my first two successive Tweet series.
Context: The initial ones were a seven Tweets each; approximately a few weeks old; and directed at the public in general. This one is only three (~280 character) Tweets long; from bout several hours ago; and specifically addressing the representative of my congressional district on the federal level.
I will quit stalling now; considering as I have my initial cohosting of a potentially new podcast to prepare for. Fun fact: The same guy who "hit me in the mouth" with "the best podcast in the universe" is the same individual who finally convinced me to give this fantastic "fad" a twirl.
So, without any further ado; and here's to you, the reader:
*** Begin transcription ***
28MAR2022; 1549, MON
Leader Hoyer, peace & Love. Small thread here.
Your 4DEC2020 statement on the MORE (Marijuana Opportunity Reinvestment and Expungement) Act's passage in the House of Representatives was almost ideal. Can't seem to find it, nor any mention of this week's apparently hushed vote, on your profile tho.
Did you ever really care two cahoots about your constituents with cannabis entrepreneurship and recreational aspirations? How about those with criminal records; primarily stemming from nonviolent drug offenses?
Or perhaps it was just politically convenient to publish the aforementioned official statement? I'm just "Asking for a [few hundred or so million] friend[s]."
Mainly 'cause I'm not vaguely convinced that "Ostensible" is wholly the wrong word in this particular instance. Conversely, I've most def been wrong before.
Also, I'm just a, "dumb, stupid animal. To be used as a pawn"; according to Henry Kissinger (advisor to many POTUS's).
Maybe he was intentionally misquoted and/or taken out of context in his purported opinion of the military. I don't very much care.
"Actions speak louder...", Mr. Leader Hoyer.
*** End transcription ***
I'm reminded of at least one more social media debate on the matter that I'm currently having, while campaigning for the (prayerfully) new law on reefer/pot/devil's lettuce; and finishing up the most recent episode of No Agenda. In short, and I'll leave you fine, phenomenal folks with this:
Marijuana may not be utterly harmless. Then again, neither are the overwhelming majority of pharmaceuticals; alcohol; nor tobacco.
Finally, if someone tells you that mandatory minimums (i.e. widely ridiculed criminal sentencing laws); racialized police brutalization (which is finally decreasing); and/or black market obligated patrons are "the price of a civilized society", please resist the urge to go full Will Smith at the academy awards on them. We won't win this war without refraining from unnecessary ass whoopings.
If you'll kindly pardon the abnormal alliterations of an average poet who's miserably missing his midnight tokes of "The Marijuanas"...
***
***
Prayerfully, you gained something pertinent (re: useful) from this post. If so, then please think about considering a show of support; however you may see fit.
Additionally, I'm easily reachable via Twitter. That's for private and/or public convos on the works written by me, my fav writers, as well as my other influences too.
The link in my bio will "counterintuitively" have that unmistakable tab in its main menu. Invariably, there's a tab in the very same menu cyclically returning you to my profile on this unfathomably superb site for writers.
Shoutout to all Vocal's inventors/staff/readers/writers. "[Y'all] the real MVP."
Lastly, if you're in the market for an incredulously original article of clothing or such: There's copious amounts at the link in my bio. Please don't believe for a NY minute that I'll be even remotely unappreciative of any all who "look out for the cookout".
***
pop culture
About the author
I'm a Grunt who's been stuck in traffic for the past few decades or so. From DC to Seattle & Iraq, to back in "The Swamp". Also, I Love my Progeny more than life. Born Day: 4/20. Lastly, my apparel brand, War 'N' Tees is live! One Love.
***
Reader insights
Outstanding
Excellent work. Looking forward to reading more!
Top insights
Compelling and original writing

Creative use of language & vocab

Easy to read and follow

Well-structured & engaging content

Excellent storytelling

Original narrative & well developed characters
Heartfelt and relatable

The story invoked strong personal emotions

On-point and relevant

Writing reflected the title & theme
Add your insights