Must-Read Books On Growing Marijuana
Veteran or novice, the best books on growing marijuana will upgrade potency and increase yields.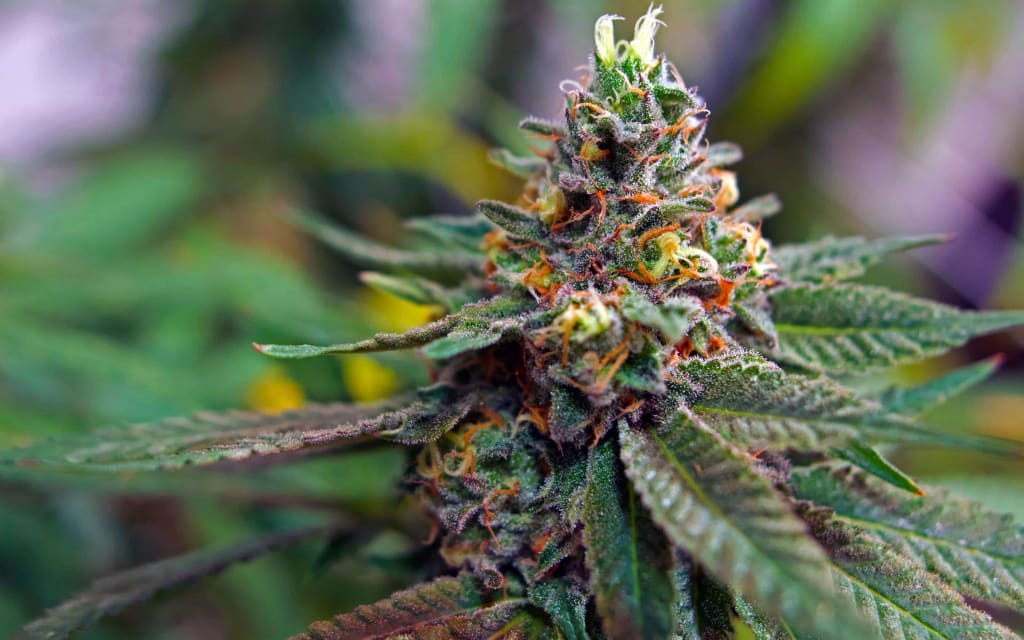 Why should you bother investing in books on growing marijuana when much of the information is widely available online? Can't you just watch a bunch of YouTube videos and get much of the same information? Well, yes and no, but the real value of a physical book is that it's more reliable, better researched, and has been properly vetted—generally speaking.
In addition, books are written by people with more credibility than your average blog post, and assuming the book isn't self-published, that means enough people found them to be a great source of information on the subject to commission the writing of a book.
Having a great resource guide can really help improve your cannabis cultivation, and it's a great thing to have lying around any grow room. Take a look at some of the best below and judge for yourself.
Jorge Cervantes wrote the definitive tome on hydroponic gardening with Marijuana Horticulture: The Indoor/Outdoor Medical Grower's Bible. Jorge Cervantes is actually the pen name for George Van Patten, a world renown horticulturist specializing in greenhouse cultivation. Doesn't he sound a bit more credible than a blogger?
The book is one of the best-selling books on the subject of all time, and it's an absolute must as far as books on growing marijuana go. It's got tons of high-quality images and teaches you how to grow indoors or out pretty quickly. In the book, he talks to many of the biggest names in the industry, and it'll have you growing quality weed in no time.
The book is great for organic cannabis cultivation, which is known for having some of the highest THC levels around. The Rev (I know) is considered a master at his craft and the book is one of the definitive texts on growing organic weed.
A great thing about this book is it can show you how to change your grow room into a all-natural, synthetic free space for cannabis cultivation. It's also all indoors, so don't worry if you don't have much outdoor space, it can teach you to turn anywhere into a grow room.
The Cannabis Grow Bible tells you everything you need to know about the science of growing high-grade medical marijuana. Any marijuana really, as this book can show you how to do most anything with a cannabis plant. It's one of the books on growing marijuana you must own if you are serious about the art.
This is perfect if you live in a state that has legalized recreational marijuana and you want to start your own little grow area. It's simple and easy to follow for the average person, and with this guide you'll be growing great weed in no time.
If you are looking to get into some straightforward growing for mostly personal use, then this is one of the best books on growing marijuana.
The Marijuana Grower's Handbook shows people of all skill levels how to grow great bud. Ed Rosenthal is an expert in the field of cannabis cultivation, making this one of the must-read books on growing marijuana.
Rosenthal has a ton of enthusiasm for the subject matter and it really shines through in his writing, making this book a pleasure to read and learn from.
This is a helpful resource for any grower, and its utility make it one of the best books on growing marijuana you can get your hands on. It's incredibly easy to use and is written to help you troubleshoot and fix problems mid-grow. Never abandon a grow that could potentially be salvaged again with this handy resource.
It comes with specific scenarios every grower will experience, and shows you how to diagnose and move forward. The only downside is that it doesn't teach you how to setup a grow op, so it's not ideal for novices.
Don't just grow average ditch weed, grow high-quality, potent bud! Now it's much easier with this great resource—one of the best books on growing marijuana. This is great for beginners, as it doesn't bog you down in science, it just gives you the straight, no-bullshit ways to grow great weed without the lab terms.
It covers everything you need to know and is great for both indoor and outdoor grow situations. It's short, but it also gives you a brief introduction to all the different strains of weed around today.
This is an incredibly informative collection of books on the subject of cannabis growing. The book also teach you how to grow cannabis the right way, and really goes in depth on cannabis cultivation. You learn about growing cannabis and extracting methods, as well as growing hydroponics in hydroponic systems.
It's a great amount of useful information for the beginner, definitely one of the must-read books on growing marijuana. The tips are all easy to retain, and it makes a great coffee table guide to keep handy in your grow room.
This is one of the easier books to follow among the must-read books on growing marijuana, but that doesn't mean it sacrifices utility. It covers everything from planting to cultivating, and if you don't know much about seeds or clones this is a valuable bit of information.
The only real issue with this book is there aren't enough clear images, and it might not be in-depth enough for the serious grower. However, if you are just starting out, it has some really good sections about harvesting that are easy to implement.
Finally, created in a journal entry format, Let's Grow a Pound is an easy to follow day-by-day guide for growing a larger, more potent crop, in a small space with very little start up capital. This resource takes the uncertainty out of growing indoors and harvesting more than a pound of marijuana in under three months—surely one of the most useful books on growing marijuana.
Whether you're new to the cannabis cultivation game, or are just looking for a new boost, this simple book is a must-have. It helps you troubleshoot issues, and hopefully, down the line will lead to bigger yields.