Most Psychedelic Movies of All Time
Get ready to melt your head and blow your mind with the most psychedelic movies of all time.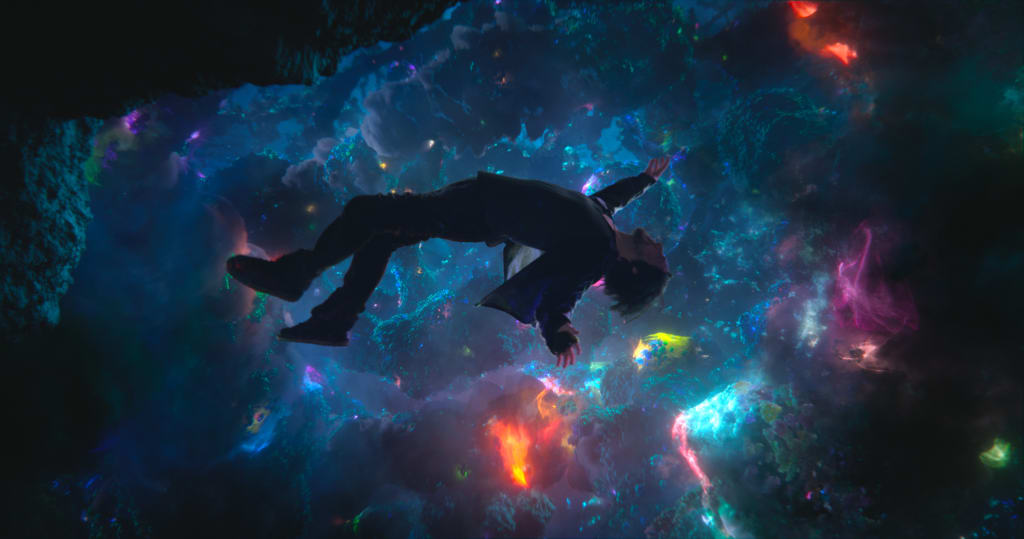 In order to count as a psychedelic movie, a film must have an abundance of strange visuals, a simple story told in a complex way, and it has to hurt your head the first time you watch it. So without further ado, here is a list of the most psychedelic movies of all time.
Blade Runner is a movie of such class and stature that it belongs in the classics of many genres. It's a classic detective story, a classic science fiction tale, a classic humanist story, and due to the immensely detailed world created by director Ridley Scott, it's a classic psychedelic story. The plot, even in its many different cuts, is known to most film fans, but it's the creation of the dirty, neon-filled future, and of course, Rutger Hauer's speech that pits Blade Runner in the big time.
Ben Wheatley is an auteur director who is quickly becoming a talent mentioned in the same breath as David Lynch and David Cronenberg. Films like Kill List, Sightseers, and High Rise, could all have made this list, but it's his most simple film: A Field in England, that makes the cut. Drenched in pagan magic and religious symbolism, A Field in England is set during the English Civil War of the mid-17th century. Wheatley tells the story of a small scale fight between the darkness (O'Neil played by Michael Smiley), and the light (Whitehead, played by Reece Shearsmith). Shot in black and white, in an actual field in England, Wheatley uses nothing more than camera and editing tricks for the supernatural scenes, only adding to the intense sensory experience of the film.
When searching for the most psychedelic films of all time it should come as no surprise when you find a hidden gem like Performance. Directed by Donald Cammell and Nicolas Roeg (the visionary director of Don't Look Now), Performance is the claustrophobic tale of an English gangster, played by James Fox, who hides out from the law at the home of a reclusive rock star, played by Rolling Stones frontman Mick Jagger. Performance is a psychedelic masterpiece, a little known film that greatly influenced the small number of people who have seen it: including Under the Skin director Jonathan Glazer, and Quinten Tarantino.
Speaking of director Jonathan Glazer, Under the Skin is the next film on our list. Starring Scarlett Johansson as an alien who murders men as part of a mysterious mission, Under the Skin is a dense film with no easy answers. Despite that, the film is a rewarding watch as Johansson's blank performance suits the material perfectly, the visuals are stunning whether its landscape shots of the Scottish countryside, or the black room of the alien spaceship. Under the Skin will do just that, get under your skin.
Directed by Katsuhiro Otomo, whose manga series the film is based on, it's amazing to think that Akira is still the most popular route for western audiences into anime. This film is crazy: beautifully rendered by hand-drawn animation techniques, Akira is the story of a dystopian Tokyo that is thrown into turmoil when mutated children come into contact with a small time motorcycle gang. That's probably the easiest way to sum up the story, but it goes to crazy places from there. Both terrifying and hugely influential (Star Wars: The Last Jedi director Rian Johnson is a huge fan with his last film Looper owing a great deal to the film) Akira is a masterpiece of any genre.
From a narrative standpoint Doctor Strange is probably the simplest of the most psychedelic films of all time. After all, it is just Iron Man with magic. That shouldn't take away from the Oscar winning visuals, which take our hero (Benedict Cumberbatch) through the very skin of reality. Tasked with protecting these inner worlds means that Doctor Strange has to fight in them, making for some of the Marvel Cinematic Universe's most creative action set pieces. Now back to the really weird stuff.
Terrance Malick has a well-earned reputation of telling simple stories in a complicated fashion, which goes double for Tree of Life. Rightly gaining Malick a Best Director Oscar nomination, the Thin Red Line director manages to merge the story of familial nurturing and grief with the creation of the universe and the earth itself, dinosaurs included. Tree of Life is a celebration of cinema, and what cinema can achieve if you have the ambition.
You can't have a list of the most psychedelic films of all time and not include 2001: A Space Odyssey. One of director Stanley Kubrick's masterpieces, because he had a few, 2001 is the film that influenced generations of filmmakers who wanted to tell semi-realistic galactic stories, and for those who were less realistic, 2001 made creating outer space look real. No wonder 2001 is seen by some conspiracy theorists as a dry run to fake the moon landing.
One of the directors that was greatly influenced by 2001 was Darren Aronofsky, science fiction/ magical realist romance film The Fountain owes a great debt to Kubrick. Told over three storylines, with three different set of characters, The Fountain stars Hugh Jackman and Rachael Weisz as lovers who keep coming back to each other in each time frame. For the special effects Aronofsky wanted to use as little CGI as possible, as he was afraid that it would date the film. Instead he, and his special effects team would use many of the techniques of Kubrick in order for the film to stand the test of time.
Finally we get to the Lynch of it all. You could pick any one of David Lynch's films (well except for The Straight Story) for this list but it has to be his nightmarish depiction of Hollywood in Mullholland Drive. Famously, Lynch originally planned for the film to be a pilot for a new TV show, possibly a follow-up to Twin Peaks, but the material; was to strange for networks at the time. Instead, Lynch arguably mad his masterpiece, a film where his obsession with the American dream turns into a nightmare.