Lambanidiol: How to Prepare CBD Infused Cocktail
Lambanidiol a combination of Cannabidiol (CBD) and Lambanog.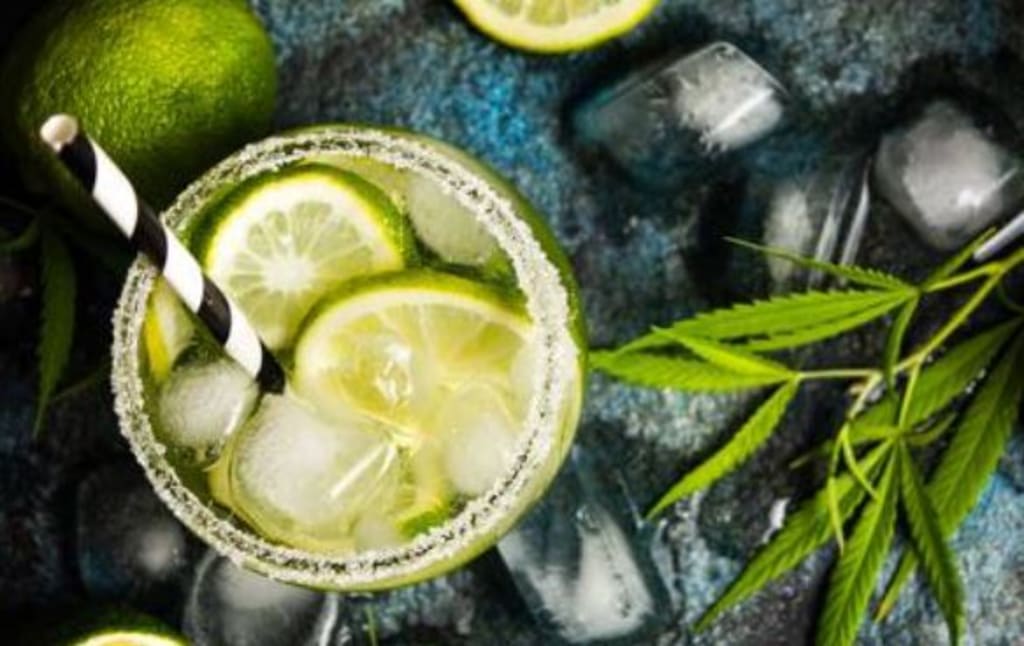 Cocktails are now a great alternative to relax and unwind, but a new trend that is probably noticed everywhere is catching on, a pretty cool move moreover. This year's universal food trend is cannabidiol (CBD), a non-psychoactive compound found in cannabis seeds, leaves, and, buds that has been sneaking its way toward cocktail menus around the globe.
What is Lambanog?
Lambanog is a traditional Filipino alcoholic drink originated from coconut. It has certainly been carried down throughout the ages of coconut plantation farmers. The procedure involves collecting the sap from the coconut blossom, similar to rubber tree tapping.
Lambanog is famous for its strength that generally carries about 80 to 90 proof. The sap is then brewed and fermented to turn into Tuba, a conventional coconut toddy. The tuba is then distilled to make Lambanog.
Cannabidiol (CBD) in Cocktails
While Cannabidiol (CBD) carries no Tetrahydrocannabinol (THC)— a psychoactive compound responsible for the "high" effect, it will still produce some of the non-trippy impacts of cannabis—a little sedation and relaxation. And bartenders are obtaining entry, experimenting with the ingredients in everything from mixtures and tinctures to cocktails. But what exactly does it feel when mixing CBD with cocktails. It gives a distinctive sort of buzz for a comfortable state of mind feeling calm and pleasant.
Exceeding its purported wellness privileges, the application of CBD in cocktails may direct to a number of various flavors and taste improvements. Its unique flavor is mostly neutral, with green, chlorophyll-like color that can add a delightful complexity to certain cocktails.
The Lambanidiol
Lambanidiol is literally a combination of Cannabidiol (CBD) and Lambanog. There are lots of possibilities in mixing CBD and Lambanog to make it as a refreshing cocktail drink.
Ingredients:
1 ½ shot of Lambanog
1 drop of CBD tincture or oil
(CBD tincture is soluble by water or alcohol while CBD oil is oil based. Depending on your preference on cocktails you can use either of the two forms of CBD. If you want smooth and calming cocktails go for tinctures as the CBD will be diluted evenly on water and alcohol. If you like some bit of texture on drinks then use CBD oil. Some particles of the CBD will be scattered all over cocktails and will not dissolve giving some distinct texture on the drinks.
250 ml of ice cold water
1 Lemon or Lime
1 A full glass of tube ice
1 A teaspoon of maple syrup or raw honey
Mint leaves
Rock salt
Preparation:
Using a clean plate scatter the rock salt evenly flat, then dip the edge of the glass onto rock salt.
Full the glass with tube ice, make sure not to touch the salts.
Cut the lemons in half and set aside the other half. Gently squeeze to collect the juices in a glass full of ice. Make sure not to include the lemon seeds, use a strainer to withdraw all the seeds.
Pour the one and a half shots of Lambanog.
Add 250 ml of cold water
Using a dropper, put one drop of CBD.
Add one teaspoon of maple syrup.
Stir and make sure all the liquid ingredients are diluted evenly.
Cut a small portion from the other half of lemon and add to the cocktail.
Add mint leaves for extra flavor.
Side Notes
CBD has a diverse breed of cannabis flavor, from primarily no taste to a full-fledged earthy citrus flavor ordinarily linked with a certain strain like strawberry cough, OG Kush, or Chernobyl strain. Extracts with a bold flavor are more exciting. The flavor of cannabis is sharp and novel. It can be used to intensify the flavors with comparable properties like hops, basil, mint, and other spices or just give a unique flavor to any cocktail.