Keys to Selecting a Reputable Wholesale CBD Partner
You don't want to choose just anyone for your wholesale CBD needs.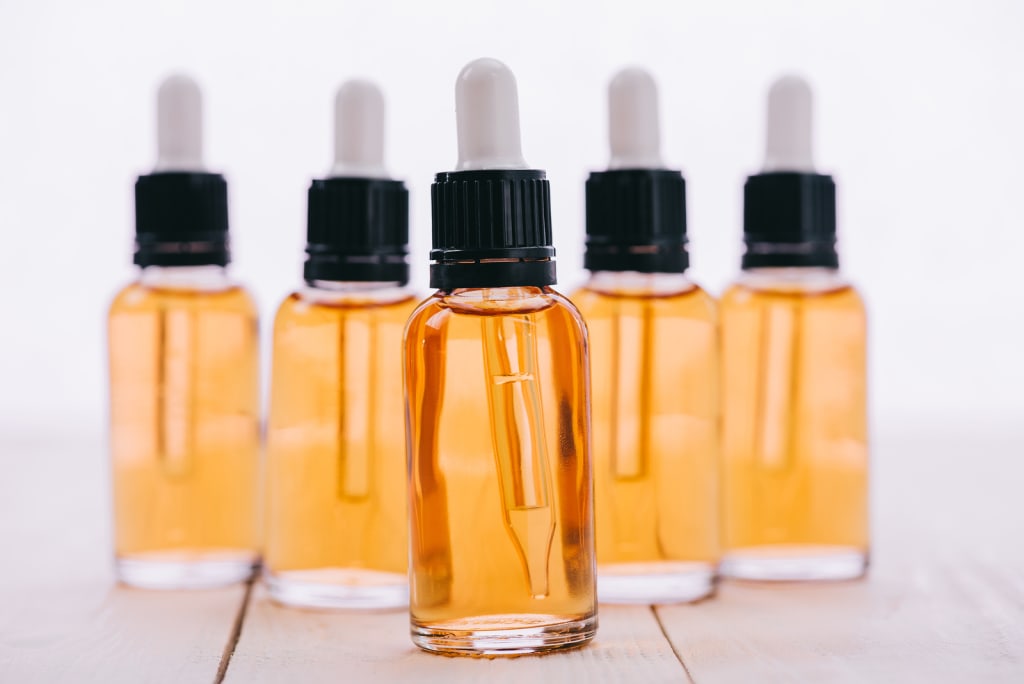 The cannabis industry is booming right now as people are recognizing and embracing the positive effects of CBD to improve their overall health and wellbeing. There are hundreds of testimonials stating how ingesting CBD has helped with anxiety, chronic pain, inflammation, sleep and a myriad of other issues. Whenever there is a lot of demand for a certain product, companies start sprouting up to meet it. In an industry that is not yet supported by the federal government, a lot of misinformation and less-than-stellar products can end up out in the marketplace too.
As a shop or dispensary owner, you probably already know this and have a core group of customers who come to you for help with their ailments. Therefore, as you build up your inventory and source healthy, safe products, you need to find a reputable wholesale CBD partner who you trust.
First, let's define what makes a CBD wholesaler reputable. I believe it can be attributed to five things: quality, safety, mission, innovation and charity. Also, since your reputation and capital are on the line, you want to make sure that you are selling CBD products that are affordable and follow through on their intended effects.
Quality and safety are big factors in what sets the best CBD manufacturers apart from the rest. Since cannabis is only legal in some states and not in others, many people who want to try CBD but don't know the law, may be confused about whether it's safe and legal to consume in their neck of the woods. That's why it's important to find a wholesale CBD partner who is completely clear and transparent about the ingredients in their products and how they extract the CBD out of the cannabis plant. For instance, hemp is just one version of the cannabis plant and is legal in all 50 states because it has less than 0.3 percent THC in it. Therefore, if a manufacturer touts 100 percent pure CBD oil derived from hemp, then it's likely that it would pass inspection. However, it's always best when a company has had their products tested by a reputable independent or third-party laboratory to further ensure that their CBD products are completely free of THC and molds or hazardous material.
It's also important to make sure that your wholesale CBD partner's ethos and mission are aligned with your business values as well. Do they donate a portion of their sales towards nonprofits or do cannabis research or a cause that helps other people? When a company commits dollars towards a cause, then that demonstrates empathy, compassion and support to people who are truly in need. It's great when a wholesale CBD partner creates outstanding products that truly improve quality of life, but it's even better when they stand behind their company so much that they're willing to use some of their proceeds to further make a difference.
And finally, take a look at your potential wholesale CBD partner's offerings. Do they provide effective products that people want? Are they constantly thinking about ways to improve? For instance, I started my business Joy Organics because I was looking for a natural alternative to help relieve my insomnia and chronic pain. I tried CBD products from the industry's seven top leading manufacturers and only one of them kind of worked. Now, Joy Organics sells soft gels and dog treats that are made with the most advanced nanotechnology available to ensure a fast absorption rate. With the inundation of expensive, mediocre CBD products on the market right now, people are pleasantly surprised to find a CBD product that really works and improves their life. Now that's innovation.
What Else to Look for in a Reputable Wholesale CBD Partner
There are many ways that wholesale CBD manufacturers stand behind their products—through charity, outstanding lab results, testimonials from satisfied customers, and more—but when you're buying in bulk, you expect your wholesale CBD partner to go above and beyond in keeping you and your customers happy. Therefore, here are some additional questions related to client/customer service that you should ask yourself before signing up:
Is your potential wholesale CBD partner transparent and honest in their products' guarantee? The last thing you probably want is to be stuck with a bunch of bad products that are ineffective or that no one likes or buys. Fortunately, companies like Joy Organics offer a 30-day money-back guarantee.
How does the product ship and how much does shipping cost? Another concern in partnering with a wholesale CBD partner is any "hidden fees," especially in shipping costs. All of the CBD products that Joy Organics sells are grown and made in America and we offer free shipping via the U.S. Postal Service anywhere in the country.
Do they have a good client support system? A reputable wholesale CBD partner's focus should be on you and your satisfaction with their products. Therefore, their customer support system should be outstanding. Make sure that your potential wholesale CBD partner conveys how they respond to their clients' questions/problems/issues and how quickly they can get back to you if anything goes wrong. Some companies even go as far as to provide free replacements on customer returns, no minimum quantities on orders and special discounted pricing for distributors.
Is the wholesaler transparent, trustworthy and do they have a good track record? Customer testimonials and CBD review sites say a lot about how reputable a CBD manufacturer is and whether or not they are worth doing business with. Every CBD company shares testimonials on their website, but what happens when you get out of their realm? Visit Reviewster, CBD Oil Review or CBD Oil Users to find accounts from regular people using their products.
Is it easy to order from the wholesaler? Okay, you've made the decision to partner with a specific reputable CBD wholesaler, but now how do you place your order? The best companies make it as easy as possible. For example, to sign up for the Joy Organics wholesale program you simply fill out an application form online. Once approved, you'll be sent a special discount code to get 50-60 percent off of Joy Organics products. Then you order what you need online using the code and voila, your products are shipped free of charge through the U.S. Postal Service.
In Conclusion
There's a lot that goes into picking the right CBD partner, but it's worth it to do your due diligence in finding a manufacturer that's right for your company and what you provide for your customers. And if they have a great story, ethos and sustainable practices behind it, then your customers will keep coming back for more.

Joy Smith
Mother, grandmother and health nut Joy Smith is on a mission to create the best CBD products in the world and change some lives. For more information about the Joy Organics wholesale program, visit https://joyorganicswholesale.com.
See all posts by Joy Smith →