Inspiring Women in the Cannabis Community
The burgeoning marijuana industry benefits greatly from the inspiring women in the cannabis community.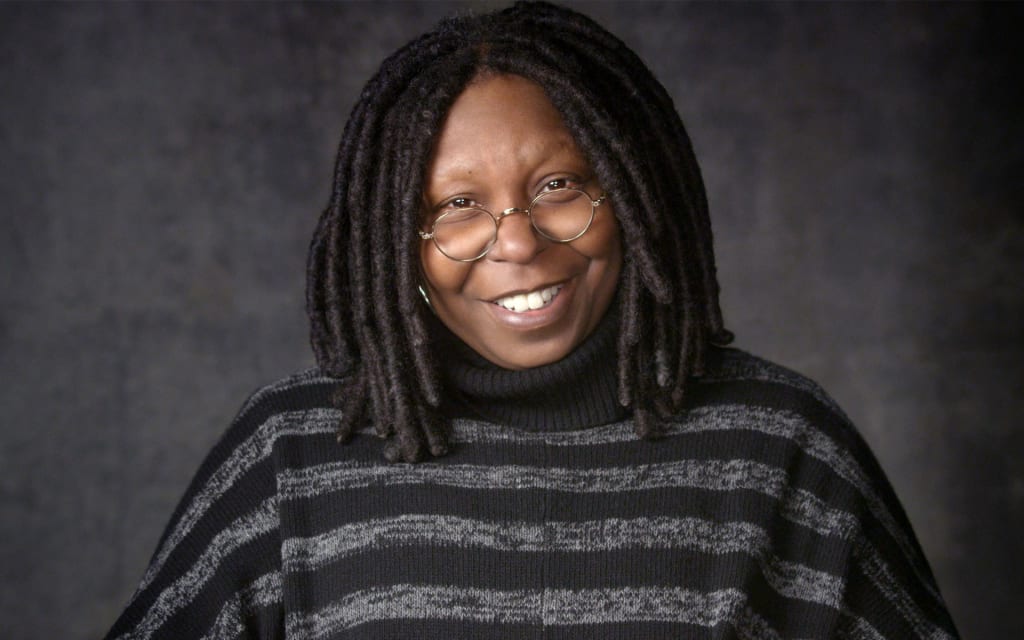 One of the most remarkable things about the burgeoning cannabis industry is that there are so many women in the cannabis community. As a relatively modern industry, the cannabis industry has not been marred by decades of patriarchy and sexism. On top of this, the people involved in the cannabis industry tend to be progressive in more ways than simply advocating the legalization of cannabis products. As a result of these factors, and others, the cannabis industry is establishing itself as an industry with excellent gender parity. This has given the women in the industry an excellent platform to reach out as role models, educators, and advocates. Here are some of the most inspiring women in the cannabis community.
Jane West
Jane West is the founder and chairwoman of Women Grow as well as the CEO of Jane West. As the CEO of Jane West she promotes luxurious cannabis products that aim to integrate cannabis into everyday life in a professional and fashionable way. The intention is to drive social change by increasing the quality of the smoking experience for the end user. These products are all designed by women for women. As the founder and chairwoman of Women Grow, West introduces over 1,500 women per month into the cannabis culture. As an industry with a low barrier to entry and without the discrimination of other existing industries, the growth and sale of cannabis offers women an incredible way of gaining independence and security as their own business owners. West believes firmly in this program and strives to provide the education and resources necessary to get started in the industry and increase the number of women in the cannabis community.
Nicole Smith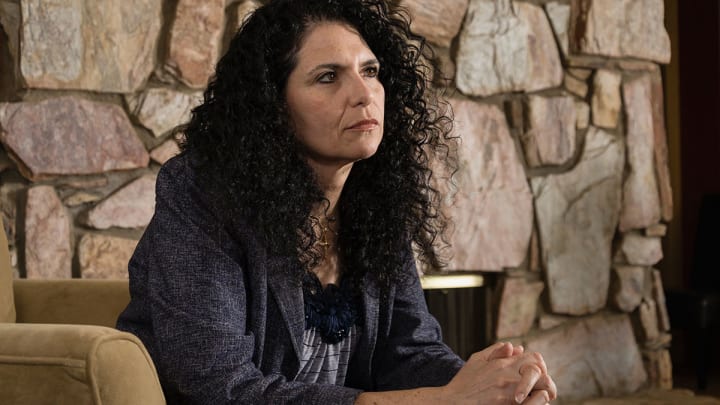 Nicole Smith is the founder and CEO of Mary's Medicinals as well as Mary's Foundation for Caring. Mary's Medicinals happens to be one of the absolute best online sources for cannabis products. She supports the education of those who want to get high using cannabis. She encourages people to learn what mode of delivery will best suit them and what strain will give them the best experience. But Nicole Smith isn't just helping people chase a high, she is working hard to present cannabis as a medicinal ingredient to be used with the same respect and understanding as you would use an over the counter prescription. Her company pioneered the transdermal delivery of cannabis and has even developed a product to alleviate the discomfort of over-medicating. As the force behind Mary's Medicinals, Nicole Smith is reshaping the way we think about cannabis. As the founder and CEO of Mary's Foundation for Caring she generously pours her efforts into charity. Her work serves as an excellent example for other women in the cannabis community.
Jodie Emery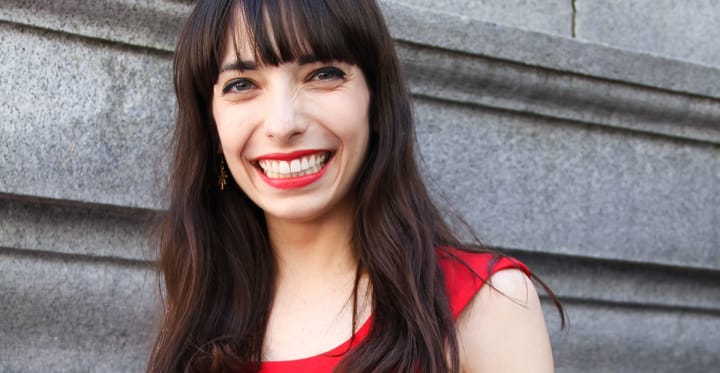 Jodie Emery is a Canadian politician and cannabis activist. She met her husband, Marc Emery, when she became the editor of Cannabis Culture magazine in 2004. The two later married in 2006. Jodie Emery has been a vocal supporter of the legalization of marijuana. She has fought in Canada, Washington, California, and elsewhere to educate people on the advantages of marijuana legalization. She also stood by her husband during his arrest and deportation to the US for a five-year prison sentence for selling marijuana seeds in Canada. The conservative government allowed extradition and refused to help Jodie Emery with her husband's case. As a consequence, she led numerous protests against the government. These protests in support of Marc Emery occurred worldwide and propelled Jodie even further into the public eye. Today she maintains her interest in politics and activism through the Cannabis Culture website. She also produces a weekly broadcast called The Jody Emery Show.
Wanda James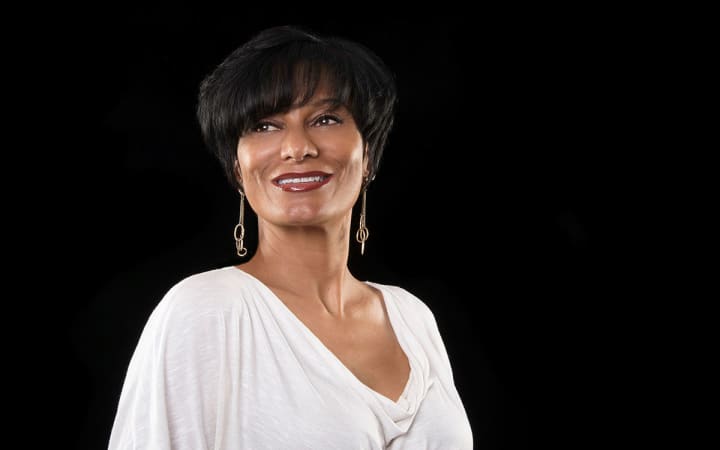 Wanda James is not only one of the most inspirational women in the cannabis community, she is also the first African American woman to own a dispensary in Colorado. While Wanda and her husband have been involved in numerous entrepreneurial efforts, the management of a cannabis dispensary is not merely a business decision for Wanda James. The issue of legalization and the impact of the drug trade and war on drugs on the lives of African American youth is a very personal issue for her. As a young woman her brother was imprisoned for 10 years at the age of seventeen for mere possession. She has used her status and her business to bring awareness to these issues and to promote national legalization as a means of improving the lives of those who are harmed most by the injustices of the American war on drugs.
Amy Margolis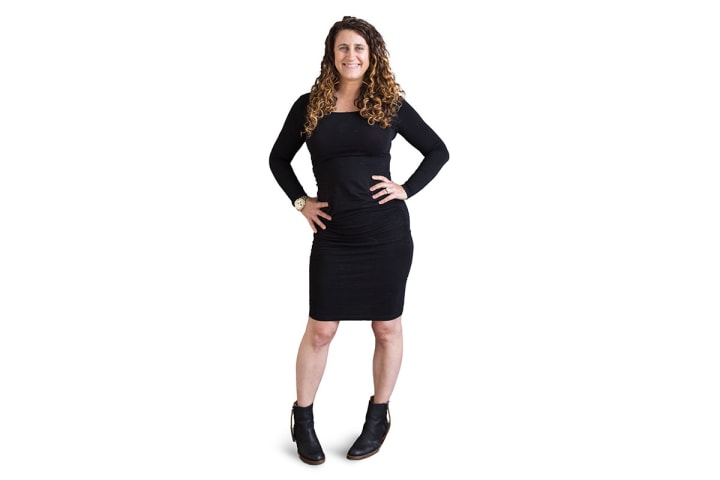 For more than 15 years Amy Margolis has been providing legal services almost exclusively to those facing cannabis related criminal charges. Amy is an outspoken critic of the outrageous criminal charges faced by cannabis users and distributors in the US. While politically active, she has brought more than high minded rhetoric to the cannabis community. She fights tirelessly for the legal of rights of men and women in the cannabis community. While Amy practiced with Emerge Legal for many years, she recently set up her own firm, Margolis Legal. On top of all her legal work, Amy is also the founder and director of two major firms involved in the cannabis community in Oregon. These organizations are the Oregon Cannabis PAC and the Oregon Cannabis Association.
Whoopi Goldberg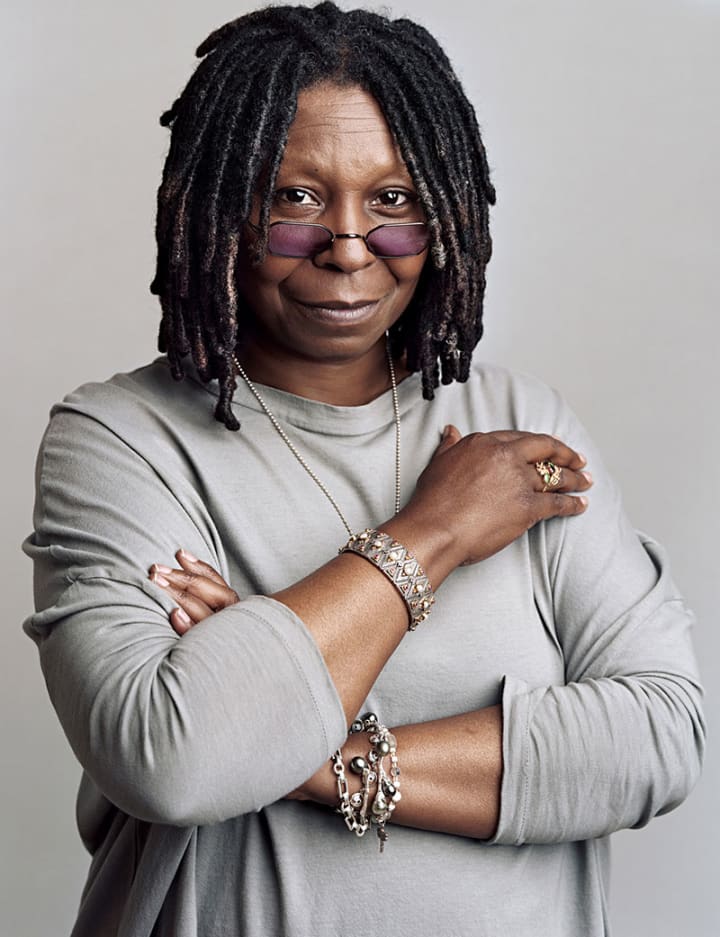 While many celebrities have used their fame to promote their own line of clothing or cosmetics, Whoopi Goldberg has used hers to promote a line of cannabis infused products designed for women by women. Whoopi Goldberg is a firm believer in the importance of medical marijuana and especially its use for women. Because of this she sought out one of the world's foremost infusers, Maya Elisabeth, in order to realize her vision. Their line of products, known as Whoopi & Maya, includes a rub for the relief of menstrual cramps. It's impressive to see that women in the cannabis community not only create a hospitable industry for other women, they also create products intended specifically for women. Few other industries offer such careful, thoughtful, and targeted products.
Peggy Moore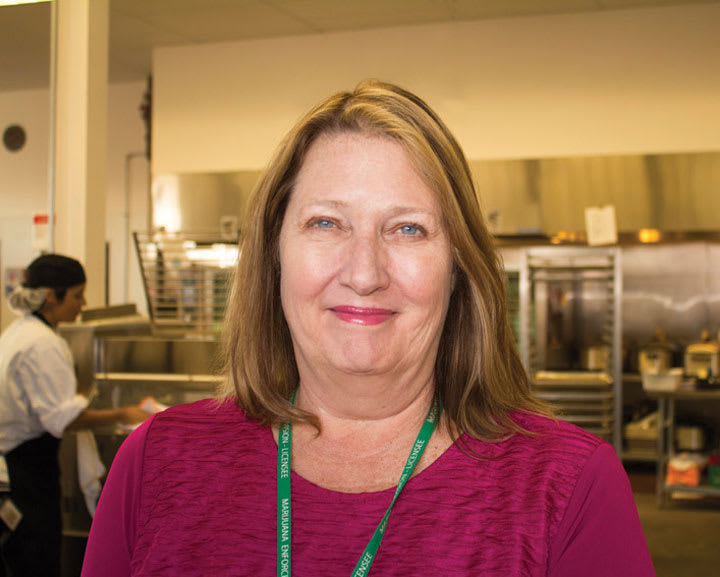 Many of the women on this list promote edibles. However, Peggy Moore has taken it a step further. In 2011 she hired a classically trained chef named Hope Frahm to form a cannabis bakery called Love's Oven. The purpose of Love's Oven is to bring the exceptionally high standards of the best culinary schools to the often home brewed environment of edibles. The result is a product that is uniform, safe, and exceptionally tasty. Inspirational women in the cannabis community, such as Frahm and Moore, promote a more consistent approach to edible cannabis products and present the world with a professional view of what the industry can become. To this end Moore has also formed the Cannabis Business Alliance which is working towards providing customers with warning labels for cannabis products. All of this work drives the industry towards a regulated and safe future.
Kristi Knoblich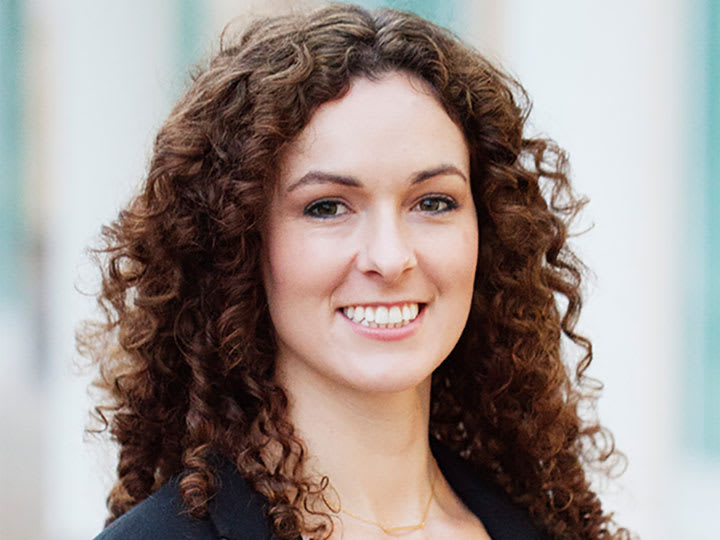 Kristi Knoblich, like Peggy Moore, is also involved in the edible cannabis market. While Moore is located in Colorado, Knoblich runs a multi-million dollar company in California called Kiva. Kiva Confections delivers medicinal marijuana in exquisitely made chocolate. Like Moore, Kristi is also responsible for cleaning up the image of edibles. Her products look nearly indistinguishable from the finest Swiss chocolates. This company, with a revenue of approximately $10 million per year, has come a long way from the small startup that Kristi established with a $36,000 loan.
Portia Simpson-Miller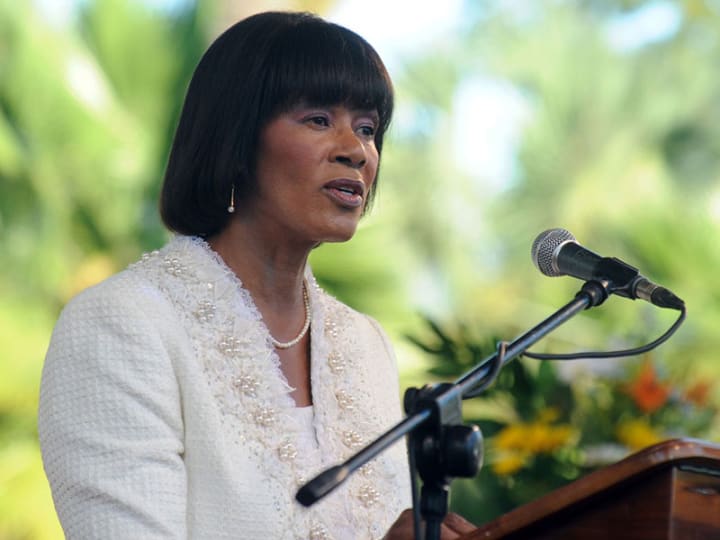 Portia Simpson-Miller has served as the prime minister of Jamaica twice. That alone should put her on nearly any list of inspiring women. However, Portia Simpson-Miller belongs on a list of the most inspiring women in the cannabis community because her tireless work as the Jamaican prime minister brought about the decriminalization of marijuana possession in Jamaica. Her position on marijuana is also complemented by her outspoken support of civil rights for homosexuals, bisexuals, and transgendered people. She is the first Jamaican head of state to ever support civil rights for these individuals. The progressive work of women such as Portia Simpson-Miller creates not only a healthier approach to marijuana but also a more humane approach to all matters related to women, cannabis and LGBTQ rights.
Dr. Sue Sisley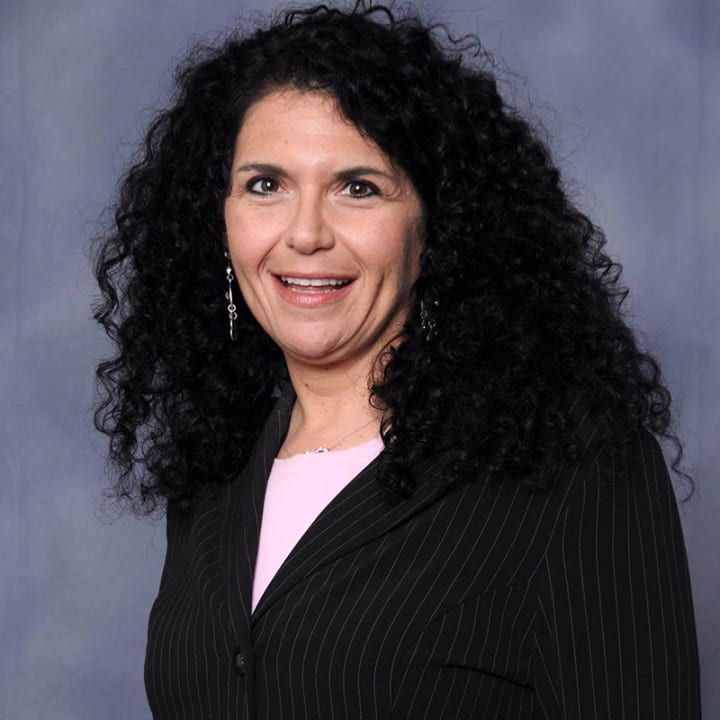 Dr. Sue Sisley has proposed to study the possible uses of marijuana in treating Post Traumatic Stress Disorder (PTSD). Her proposed study was approved and funded by the National Institute on Drug Abuse in 2014. Shortly thereafter, Sisley was fired from the University of Arizona. Sisley has been outspoken in decrying the University's decision as unethical, while the University of Arizona has stubbornly insisted that her firing had nothing to do with her proposed research. In the meantime, Sisley has served as an advocate for the possibility of treating PTSD with marijuana. Her research has since been supported by the Multidisciplinary Association for Psychedelic Studies and she is currently in the process of finding another university to continue her research and studies. Her stoic response to her circumstance highlights the incredible role of some of the most inspiring women in the cannabis community.
Reader insights
Be the first to share your insights about this piece.
Add your insights