How to use cannabis as a pain reliever?
You can completely forget your pain easily!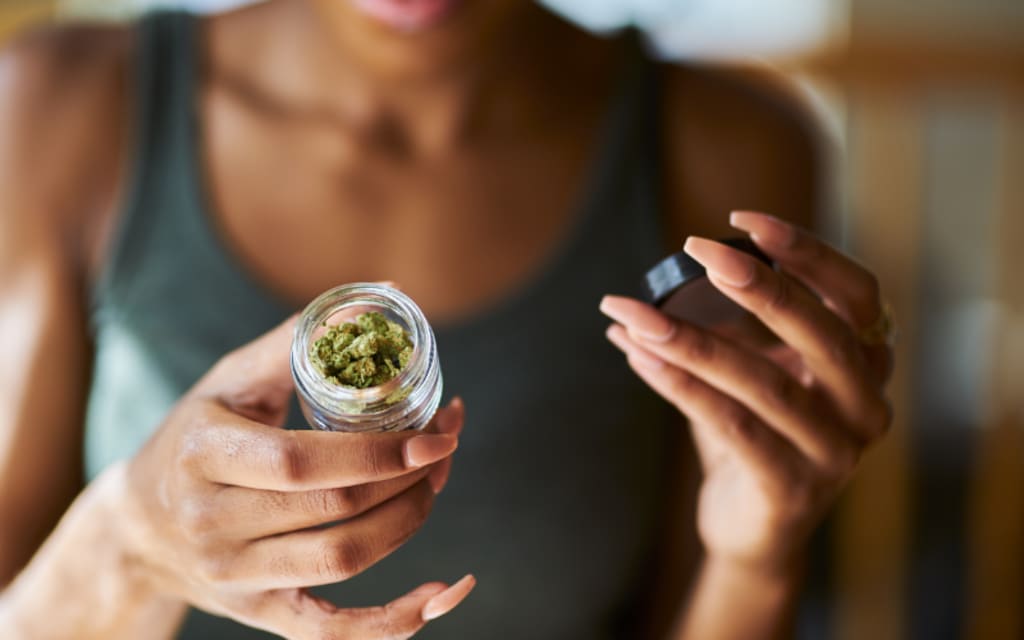 weed for pain
If you're one of the millions of people who deal with chronic pain and its frequent bedfellows ( weakness, insomnia, anxiety, and depression1) You may have considered using medical marijuana.
Cannabis (marijuana) for the treatment of chronic pain exists in a legal grey area that mostly depends on where you are living, straddling the lines between pharmaceutical and alternative medicine.
However, the benefits of the natural plant cannabis is becoming more and more clear, particularly for more than 15 difficult illnesses, ranging from rheumatoid arthritis to fibromyalgia.
So if you using cannabis or planning to do for the first time, The most important thing to plan a safe strtegy.
How Does Cannabis Fall Into the Medicine Category?
The federal government says yes to both, In reality, because to its addictiveness and tendency for abuse, marijuana was designated as a Schedule I narcotic under the US Controlled Substances Act in 1970.
It remained forbidden for many years but then 33 states of legalized its usage for medicinal purposes. California became the first state to legal cannabis for medical conditions under doctor's care.
The following are the medical conditions which are eligible for a medical cannabis card in California state.
Crohn's Disease
Chronic Pain
Fibromyalgia
Glaucoma
Irritable Bowel Syndrome (IBS)
Lupus
Multiple Sclerosis (MS)
Neuropathic Pain
Anxiety
Osteoarthritis
Pains typically treated with opioids
Post-Traumatic Stress Disorder (PTSD)
Rheumatoid Arthritis
Seizures
Severe nausea
Sleeping disorders
How To Get – And Use – Medical Cannabis for Pain and Related Symptoms
Step 1: Get a Doctor's Order
Obtaining a recommendation from your doctor is the first step in using medical marijuana (legally speaking). Doctors can only lawfully recommend or provide directives about marijuana because it is still illegal at the federal level. You can find details on each state's requirements for medical marijuana here.
Step 2: Pick Your Passion
In the next step you need to decide what form you want to use. The amount of active substances your body absorbs, how quickly you start to experience the effects of marijuana, and how long those effects last can all vary depending on how you consume it.
There are three primary methods of cannabis consumption:
Vaping using a vaporizer or smoking (consider a "joint") constitute inhaling.
Gummies, brownies, and other "snacks" are examples of edibles. This category also includes tinctures and oils that dissolve when placed beneath the tongue.
Topicals are skin-applied lotions, ointments, and salves.
Inhaling
Inhaling marijuana may be a useful tool for reducing the CNS response to pain signals because it enables the active ingredients to easily penetrate the blood-brain barrier.
This can be especially helpful for illnesses like fibromyalgia that are difficult to treat for neuropathic pain or concentrated pain.
The effects of marijuana usually start to take effect after two minutes and reach their peak within thirty minutes. People normally experience the effects of marijuana for 2 to 4 hours after smoking, and 25% of the active chemicals are typically absorbed by the body.
Consuming Edibles
Although the effects of ingesting medicinal marijuana are slower and less predictable than those of inhaling it, they are nonetheless comparable. On the market, edibles come in a variety of shapes and sizes.
You won't experience the effects immediately away after consuming a marijuana-containing product because it must pass through your digestive system like any other food or drink. Usually, it takes a few hours. Be careful because this is one reason why people are more inclined to take too many edibles. Do not take additional if the results take a while to manifest.
According to certain research, the direct interaction between the digestion of marijuana and the gut bacteria may result in greater positive effects on the digestive system. Walk into any medical dispensary and you will find out array of edibles such as -
gummies
cookies
lollies
beverages
butters
brownies
granolas
Tinctures and Oils
Although you consume tinctures and oils orally, they are more quickly absorbed by the body than foods are. Under the tongue, tinctures and oils are quickly absorbed into the bloodstream and pass through the blood-brain barrier. Because they are simpler to precisely measure, tinctures might be a good choice for those who want more control over their dosage.
Applying Topicals
The goal of topical administration is to reduce localised pain and inflammation; it shouldn't cause systemic absorption or make you feel high (like consuming and inhaling marijuana will). Applying a topical lotion directly to the location of joint discomfort can help relieve it.
Topicals containing marijuana include:
lotions
creams
oils
salves
What Else To Expect When Using Medical Marijuana
You should consider your reasons for using medical marijuana before trying it. Do you experience joint or migraine pain? Do you suffer from anxiety? Problems getting to sleep or staying asleep? You can use this to decide when and how much marijuana to consume.
You could take lifestyle considerations into account.
Have you been exercising enough? Have you been consuming too much caffeine? It is crucial that we view medical marijuana as a complimentary treatment to other care regimens, such as interventional procedures, physical therapy, and psychotherapy, as it becomes more standardised.
Medical marijuana is typically harmless, and nobody has ever overdosed on it, according to records.
In fact, some state allows prescription for diseases that would ordinarily require the prescription of opioids, which can be dangerously addictive and even lethal in cases of overdose.
This does not imply, however, that marijuana is without side effects.
product review
About the author
I am Alvin steen. I work for a medical organization. The organization provides medical cannabis card recommendations. I am working as a medical consultant there. If you or your loved ones are looking for California MMJ card, CLICK HERE
Reader insights
Be the first to share your insights about this piece.
Add your insights