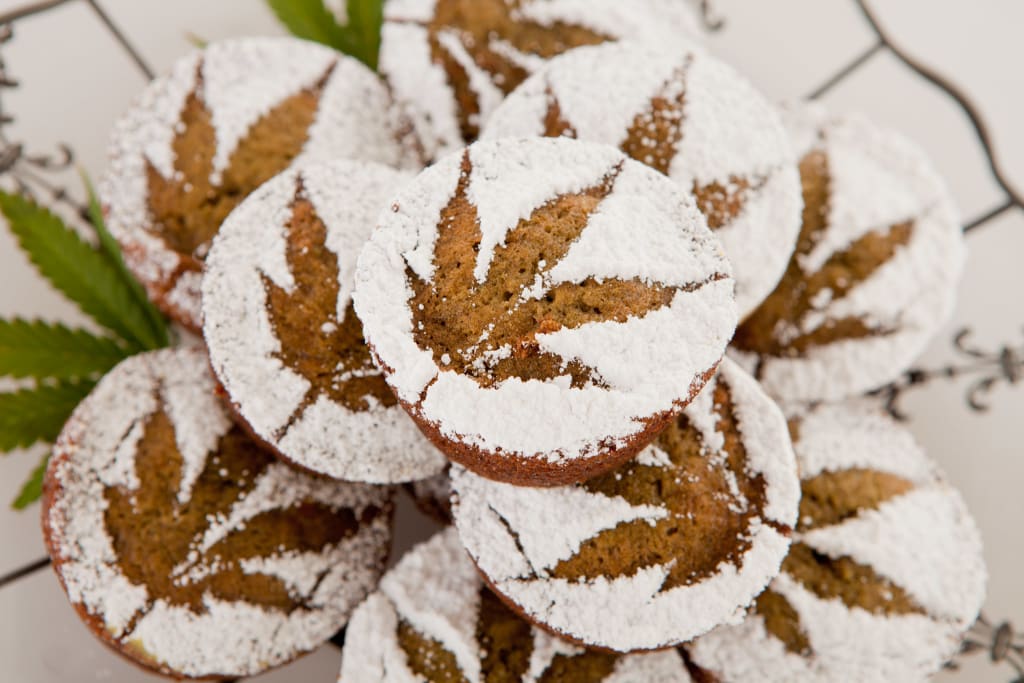 Who doesn't love a fresh-baked muffin? Coming in endless varieties, muffins are a great dessert. You can even eat them for breakfast — though maybe they are not the healthiest choice. While there are a number of muffin choices, there is one variation that is much more dessert-like, and that is salted caramel.
These Salted Caramel Maryjane Muffins are not just meant to fix your sweet tooth. They also have one other very important mission: to get you medicated. The cannabis in this modern take on the muffin is a surefire way to get you excited about this delicious dessert. Whether you are eating them for breakfast or just getting a little bit of a sugar buzz, these Salted Caramel Maryjane Muffins will have you feeling good in no time.
Make a dozen for you and your pals and watch them disappear. Everyone is going to want to get their fill when they taste these muffins caramely splendor, and they will appreciate the after effects too! They make take forty-five minutes to an hour to kick in, but the wait is well worth it.
Ingredients:
¼ cup unsalted cannabutter, melted
1 cup buttermilk
1 large egg
1 teaspoon vanilla extract
¼ cup canola oil
1 cup light brown sugar, packed
1 teaspoon baking soda
2 cups and 2 tablespoons all-purpose flour
1 teaspoon cinnamon
Salt, to taste
Salted caramel, for drizzling
Recipe:
Preheat oven to 350 F. Line muffin pan with paper liners. In medium bowl, add buttermilk, egg, oil, and vanilla. Whisk to combine. Add mixture to melted butter in a bowl; whisk. Add brown sugar; whisk. Add flour, baking soda, cinnamon, salt, and stir until combined. Batter should be lumpy. Distribute batter evenly in each section of the muffin pan; do not exceed ¾-full. Bake for 18 to 20 minutes until tops are puffed and toothpick inserted into the center comes out clean. Cool for 10 minutes before removing from pan. When ready to serve, drizzle with salted caramel.
Reader insights
Be the first to share your insights about this piece.
Add your insights