How I Got a Job in the Cannabis Industry
Tips on Getting into the Cannabis Industry in Canada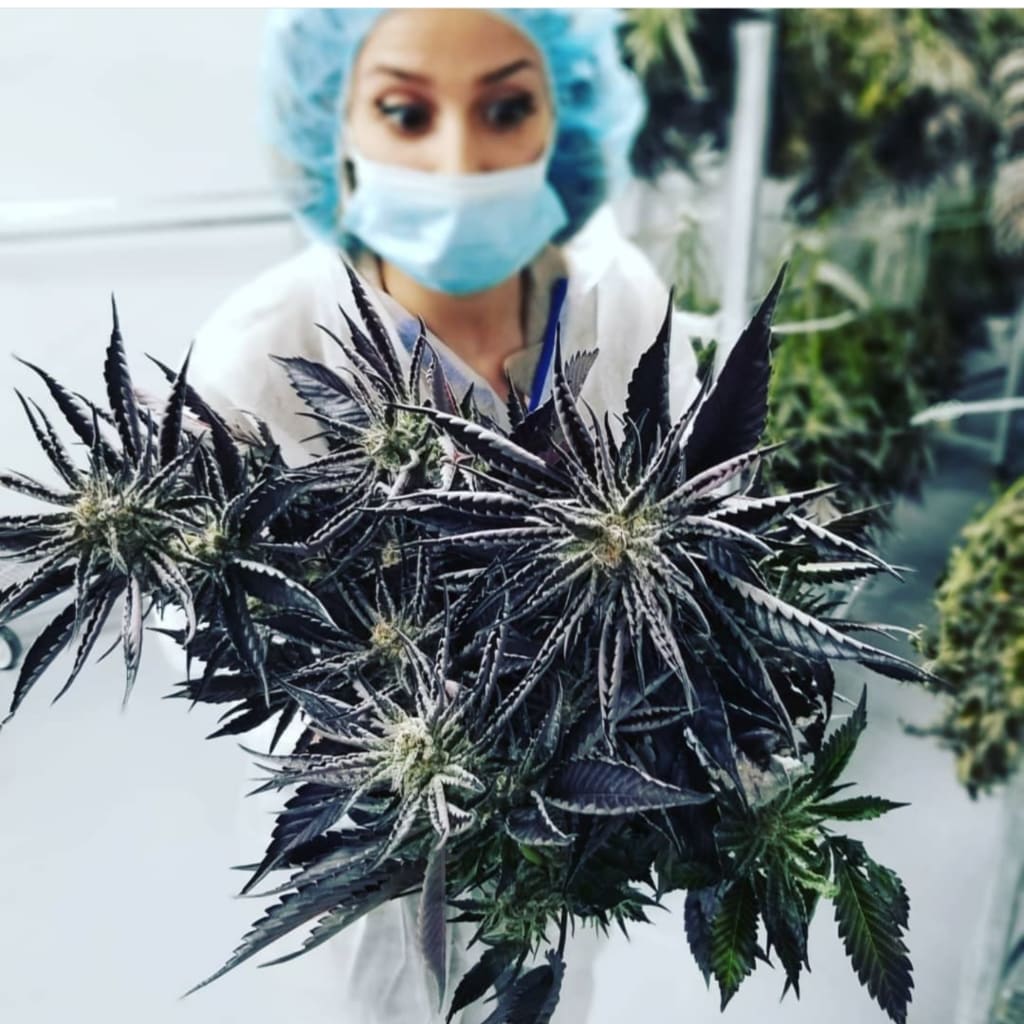 Many people are intrigued by this new, yet old industry. How can I be involved?
There are countless opportunities in the Cannabis industry and because it is up and coming, you can even create your own positions.
I have a background in health and wellness so when I started getting interested, I decided I wanted to learn about cannabis and teach about it too.
So I appointed myself the designation "medical cannabis educator." I created a resume that stated I educate patient and doctors on wellness supplements and sent my resume to every License Producer and cannabis clinics in my area.
I was lucky to land a job as a patient educator at a very small clinic. It was only my boss and coworker and myself doing everything from admin to the education.
This was not the ideal opportunity. It paid cash, had no benefits, but it was a great way to get my feet wet in the industry. I learned about the basic of cannabis, about license producers, about the ACMPR regulations, and more.
After a few months I decided to keep looking for opportunities with the new knowledge I had acquired. I updated my resume and applied everywhere again. I was lucky to be contacted by a license producer looking for patient educators. I landed the job with salary and benefits—a lot more stable. Because the company was a start up opportunities for different positions were available and I was always interested in sales so I put my hat in the ring for a medical sales and outreach representative position that become available. It took about 6 months but I finally got the position within the same company.
I now work on the road and from home. I visit clinics, pharmacies, and wellness centers, teaching them about how they can incorporate cannabis in their patients/clients health protocols.
I consider myself lucky by the opportunities that presented themselves but it also had a lot to do with the fact that I was putting myself out there and applying without expectations. If I didn't know something, I would fake it until I made it. I would research on my own or would watch YouTube videos on the subject matter I was not familiar with.
For now, I will stick to this company and position but my soul wants something different and more, so when I am ready, I will keep going.
The industry has opportunities for marketing, sales, business development, data analysts, ITs, consultants, research, and more.
So my advice would be to look into what you are good at, what you have some experience on, and apply everywhere that isrelated to cannabis. If you don't have the experience, apply anyways because the only way to learn is by doing the job so convince them that you will learn fast and will be a great asset to their company.
Insta: mairacannaeducator