Finding a Dispensary In The USA Just Got Easier!
If you're in a legal state you can now easily find a dispensary near you.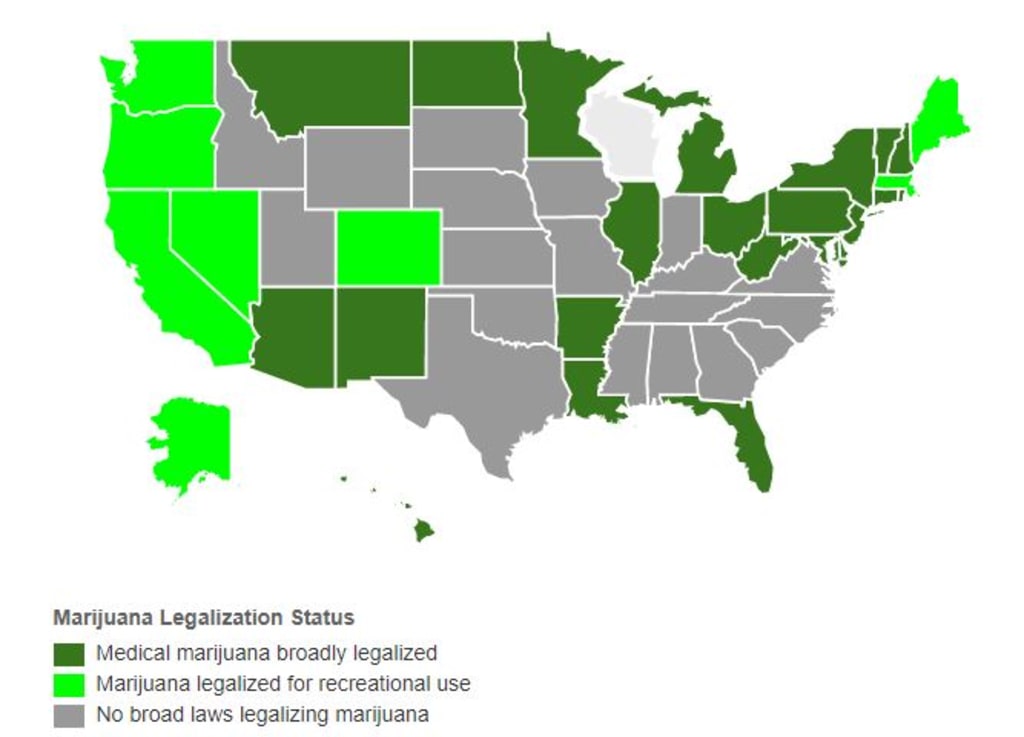 States With Some Sort Of Cannabis Legalization vs Those With None
So your lucky enough to be in a legal state using a dispensary finder is a great way to find a dispensary. If you have ever asked your self where is there a dispensary near me? The finder will help you find the closest place to you as well as get you contact info right at the palm of your hand! Not only that but you can find reviews on the place as well as those that chose to join TWS they have added a short description and some images showcasing their location!
What to look for in a good cannabis dispensary close to your location:
Look at their reviews
Make sure they are not just medical if you do not have a medical card
Check their hours before taking a trip and they are not open.
Give them a call and talk to them to get a feel for the staff and how helpful they are.
If you are visiting the state and want to find a legal dispensary using a dispensary finder can be especially beneficial to you since you do not know the area and finding a reputable place that is known to locals may not be known to you. Don't be afraid to ask a local for a referral as well. The benefits of a finder is that you will have all the locations close to you within seconds.
What are your choices if your not in a legal state?
If you are in a state that does not have legal marijuana yet you can find cbd flower in most states these days. While it is not the same it does have all the benefits of marijuana without the psychoactive results! So you will get that chill feeling and that body feeling like right before the marijuana hits you but the head high never comes. Many people are finding this as a great substitute for marijuana for relaxation and anxiety as well as general stress relief.
You also have edible choices like cbd gummies, candy chocolate and even brownies all made with high potency cbd made to help you chill out or fight pain.
Federal Marijuana Legalization! Is It Coming?
While currently Marijuana is still illegal on a federal level there is hope that one day that will change. With the FDA now controlling Hemp the only thing left is for the federal government to finally decide to let go of the decriminalization aspect. The Trump administration as of last reports is in favor of taking the federal government out of the equation totally and leaving it up to the states to decide which would be a great step forward in legalization nation wide!
Only time will tell how this will all play out but we may see complete legalization or decriminalization at least on a federal level in the next 5 years!
In the meantime there are many CBD products that are great alternatives!