Cannabis: Quality Versus Price
Today, we are going to take a closer look at what factors determine the quality and price of cannabis distribution.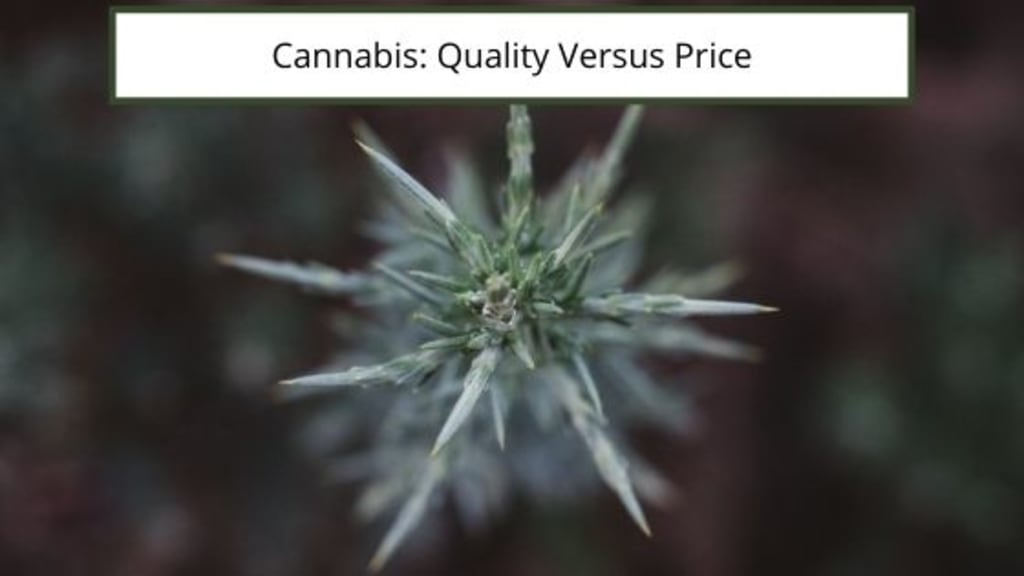 The federal government of America estimates that more than 22.2 million people used marijuana over the past month, with most of them starting the habit in their teen years. In addition, during the last several years, numerous states have legalized marijuana use for recreational or medicinal use. Just like New Mexico and New York, some states have only made it legal for medicinal use, while others, like California and Vermont, have made it legal for recreational use.
Cannabis Prices vs. Quality
Marijuana prices per gram can vary depending on the quality and location of the marijuana. For instance, in the District of Columbia, the cost of premium quality marijuana per ounce is $597.88. It is important to note that the price could be extremely high in D.C. because it is illegal to purchase or use. Further, it is also expensive in North Dakota at $383.60 and Virginia at $364.89 due to the strict marijuana laws.
A recent study by U.S. HHS estimated that a joint is equivalent to 0.66 grams which means D.C. tops the list of the most expensive joints at $13.92, followed by North Dakota at $8.93 and Virginia at $8.49. While considering the medium quality of marijuana, the price reduces to $12.82 in D.C. and retails at an average of $6.18 countrywide.
New York has among the strictest marijuana restrictions in the country. Consequently, buying high-quality cannabis in the state will set you back a lot of money. According to a recent Trans-High Market study, an ounce of high-quality cannabis may cost upwards of $400. According to a survey of 22,258 people, the average cost of an ounce of medium to high-grade cannabis in New York is about $305.
Florida, like New York, has a shaky medicinal marijuana program. Despite this, many individuals seem to be using marijuana in Florida. According to a survey of 23,809 people, the average price of an ounce of quality marijuana in Florida is $262.70.
Additional Factors
Cannabis is plentiful enough to keep costs low in a state with no recreational cannabis and weak medicinal marijuana legislation. You will, however, have to pay top money for petrol. According to the study, higher-grade marijuana in Florida might cost between $350 and 400.
The price of marijuana can also be affected by the potency of the drug. For example, if you are looking for a high-quality product that is more potent than most strains, then you will have to pay more for it.
About Cameron Forni
Cameron Forni is the President of Select at Curaleaf, as well as the former CEO of Cura Cannabis Solutions and the Co-founder of Select Oil. In May of 2019, Cameron led Cura Partners Inc.'s Select brand through the largest acquisition in cannabis history, cementing his position as one of the biggest power players in the industry. In a record-breaking, billion-dollar deal, Curaleaf acquired his brand, essentially becoming the largest legal cannabis company by revenue.
Before establishing Select, Cameron Forni pursued a plethora of entrepreneurial ventures—starting when he was just a child. To Cameron, entrepreneurship and business is in his blood. As a four-year-old, he sold flowers on the side of the street in Milwaukie, Oregon. In high school, he ran a car detailing business, then, during college, he built an event company. Entrepreneurship presents constant obstacles—opportunities to solve problems that no one has ever dealt with before—and Cameron has always been up for the challenge.
After graduating from college, he made a goal to create jobs, not just take one. His official foray into entrepreneurship came when he co-founded TextNoMore, an app that rewarded drivers who avoided texting and driving, and TryEco LLC, a patented, starch-based, biodegradable superabsorbent polymer used primarily for agriculture. Cameron Forni's focus has always been to create businesses that enhance people's quality of life, and it was that goal that led him to cannabis.
About the Creator
Cameron Forni is the President of Select at Curaleaf, as well as the former CEO of Cura Cannabis Solutions and the Co-founder of Select Oil.
Reader insights
Be the first to share your insights about this piece.
Add your insights