Best Automatic Grinders for Weed
Two of the Best Auto Grinders on the Market and Why We Think So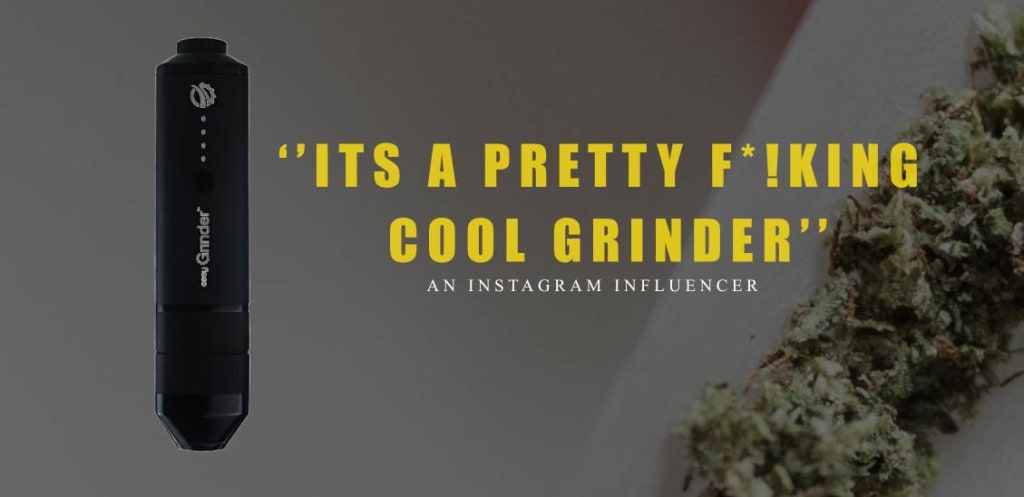 With the expansion of legalization and commercial use of cannabis, there is no doubt that we will see a rise in new and interesting ways of rolling a joint or even grinding your herb.
Automatic weed grinders are definitely not new to the market, but there are a significant few that stand out for their own unique reasons. We respect these products for their novelty uses, medicinal uses, and also if you just want to be cool when it's your turn to roll. Here are two of my favored weed grinders, and why.
Horns Bee E-grinder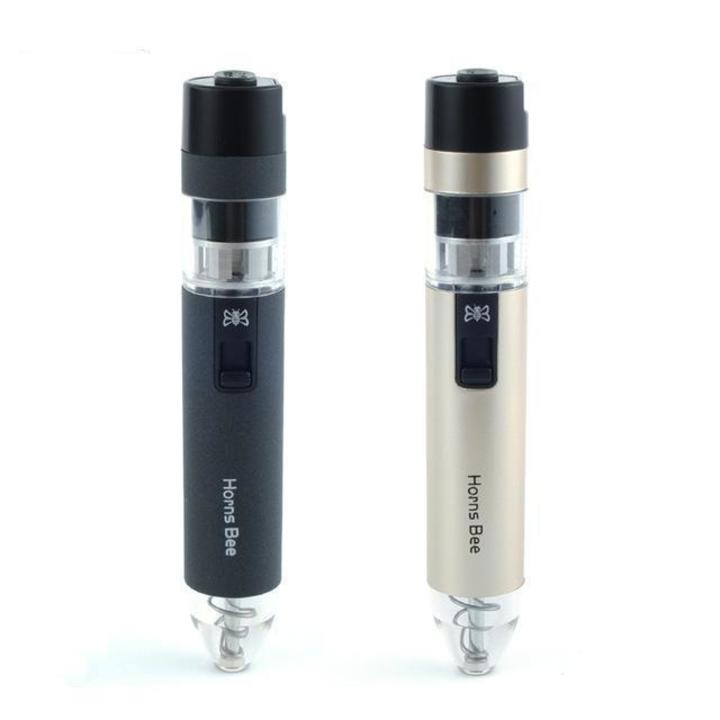 Not many cannabis users are familiar with this grinder, but I was lucky enough to get the chance to use it. It uses a similar grind method to the average grinder, using the friction of sharp edges to break apart the bud. It works wonders with weed, but anybody who needs to grind tobacco or herbs would have a good time with it.
It has a pen like look and dispenses the grind directly into a pre-roll or your vaporizer. The most enjoyable feature about the grinder is how neat it is, leaving almost zero mess. The downside of this machine is that unlike every other grinder, you cannot store your bud in any chamber or compartment. You will have to regrind to reroll.
Over a course of 3 days it only needed one charge—you would almost forget that it is battery operated. And can charge from any USB source. The most notable thing about the grinder is how sleek it looks. Almost like a James Bond gadget, you would swear it shoots poisonous darts. But when it dispenses freshly ground herb, you will be just as satisfied.
The grinder is absolutely worth it for its capability and impressive classic look. You would never think it does what it does.
The Easy Grind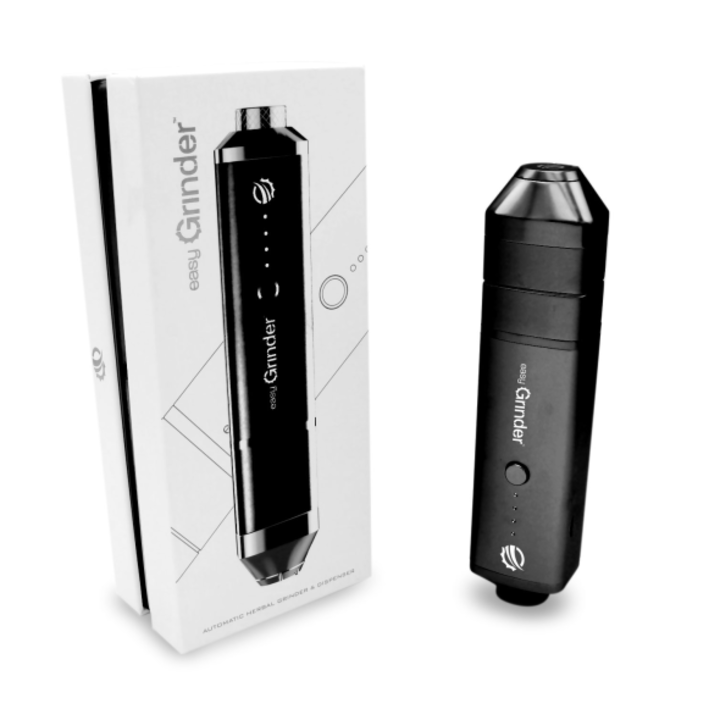 That is exactly what I said after the 6 second grind, ''That was easy'.' The Easy Grind shreds the weed to a much finer consistency, exposing much of the surface area of the bud, so when vaped, you would get a smooth inhalation with a lot more smoke than usual. You would also appreciate the more mellow high. Because a lot of what comes out of this grinder is kief, and that is one of the most concentrated forms of THC, this certainly is a highly rated pro of the machine.
Let's not forget that this is an automatic grinder, so it is battery powered, taking away the effort of a manual grind, and fortunately can be detached from the blades so that you can slip in your pocket or weed bag to go on that hike or visit your friends.
This is one of the only grinders to have stainless steel blades instead of zinc or alloy which make most common grinders. This can also serve to be a much healthier option because zinc and alloy often leave particles and shreds in your grind and in your smoke.
I have been using this grinder for a while and you can certainly appreciate its excessively long battery life, its portability, its beautiful design and simplicity. And sometimes you might forget to charge the battery and then you can always revisit the good old days of grinding weed.
This is the premium grinder for vaping, purely because of the consistency that it gives you. So, you can appreciate this as a medicinal tool. I would imagine that there are patients and users who are incapable of manually grind weed, so the push of a button would be a saving grace.
This is simply my opinion on the Easy Grind. I have appreciated its use 'til this moment, and know that any cannabis connoisseur will feel the same.
I think we are fortunate to be able to see the world of cannabis grow right before our eyes. This is our own mini revolution and we are all doing our part to bring it to life. We can look forward to different ways of how we share and consume cannabis. We hope in turn, that this movement brings families, friends and communities much closer. We can look forward to the growth in our economies, the depletion of our sicknesses and a larger cannabis community.
Use the code ''420Smokers'' to get 15% off!
Use the code ''420Smokers'' to get 15% off!