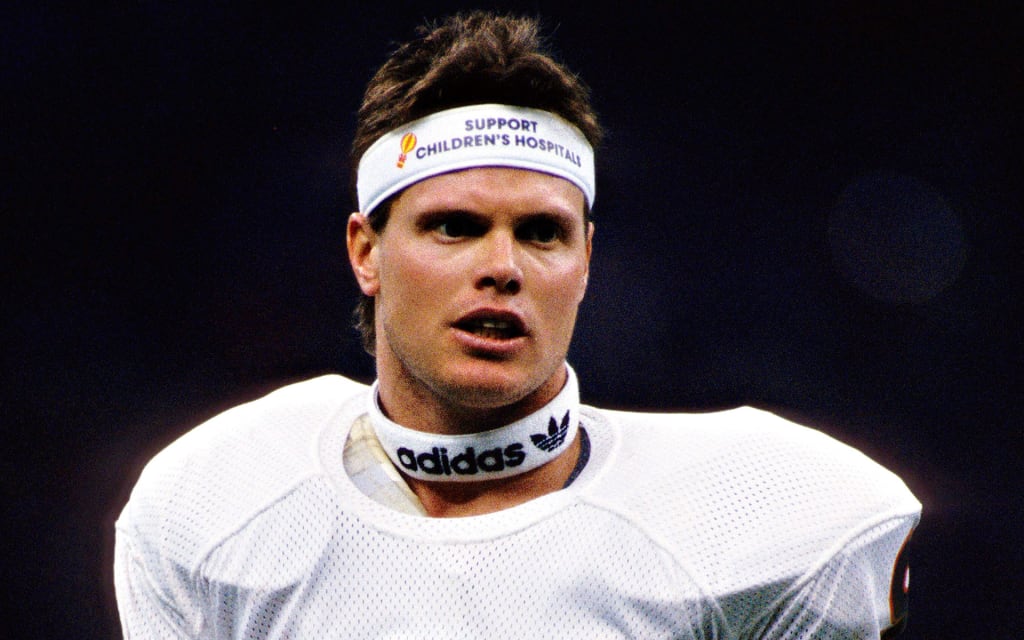 Marijuana use has recently become a hot button topic for politicians and sports players around the world, especially in the US. Whether it is for recreational or medicinal purposes, the use of marijuana has long been frowned upon and banned by sports agencies everywhere. Athletes have always been getting in trouble for its use, but many think that it is both unfair and unwarranted. Sports agencies around the world simply say that marijuana is illegal and bad. Therefore they test for it and penalize anyone who is shown to have used marijuana.
An increasing number of people, including current and former professional athletes, have come out to advocate for marijuana, often stating that it is a great medicine and should be allowed to be used for medicinal purposes, with many also saying that it should be legalized for recreational use as well. Sports agencies view marijuana as a possible performance enhancing drug which, really, isn't really the case. Marijuana does quite the opposite of giving a person energy, and thus the reason why it is banned, such as in the NFL or NBA, isn't really justified. This is even truer for states it has been legalized for recreational use. These famous athletes have made a splash as advocates for marijuana.
Josh Howard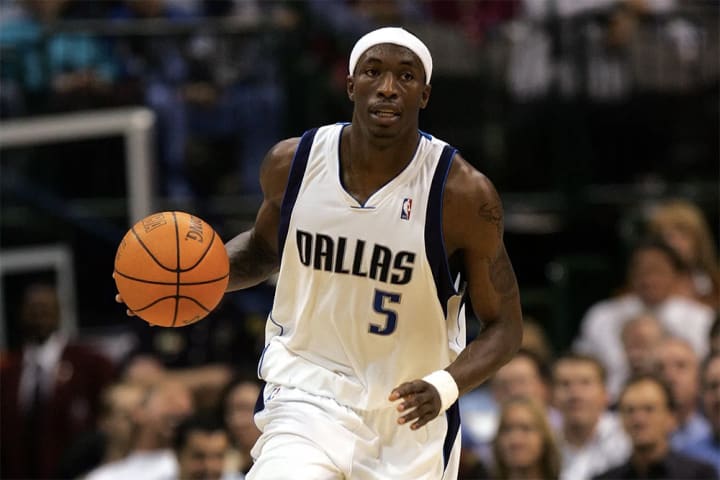 Josh Howard is a renowned NBA star who has made a good living shooting hoops professionally. The 36 year old plays the position of small forward and shooting guard. He has played for the Dallas Mavericks, The Washington Wizards, The Utah Jazz, The Minnesota Timberwolves, and the Austin Toros. He is indeed an open advocate of smoking marijuana, especially for medical use. There are statistics which show that a very large number of players in the NBA, just over half, use marijuana on some kind of steady basis, yet Howard is the first one to admit it. Howard himself says that many NBA players including himself engage in smoking the herb, especially so during the offseason, something which he admitted on an ESPN show. He says they do it to have fun, to relax, and mostly to relieve pain.
Eugene Monroe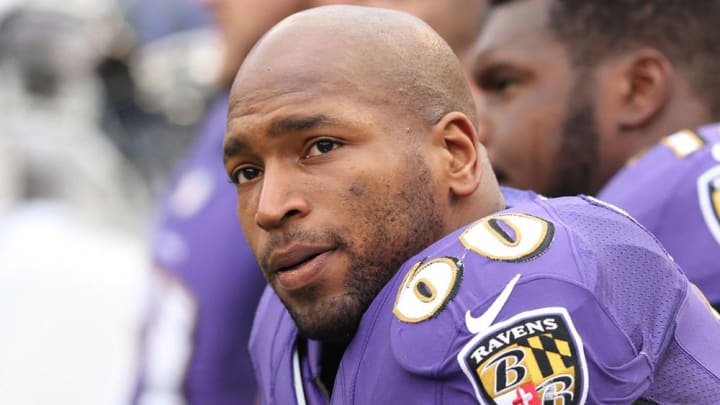 Eugene Monroe is currently one of the most sought after free agents in the NFL. Although he is a professional football player, his career with the Baltimore Ravens and the Jacksonville Jaguars has been overshadowed by his use of and the advocacy of marijuana, especially medical marijuana. Monroe is one of the most open professional athletes when it comes to the use of marijuana and has actually tried to tackle the issue from the top down. Monroe says that marijuana is better for pain relief than any other drug, especially addictive prescription pain killers, a huge issue for the players of this physical sport. Monroe went to NFL commissioner Roger Goodell to appeal to him directly regarding the allowance of marijuana in the NFL and when that didn't work he went as far as publishing an article in the New York Times regarding the issue. He notes that unfortunately the NFL has not yet changed its opinion on the issues.
Randy Moss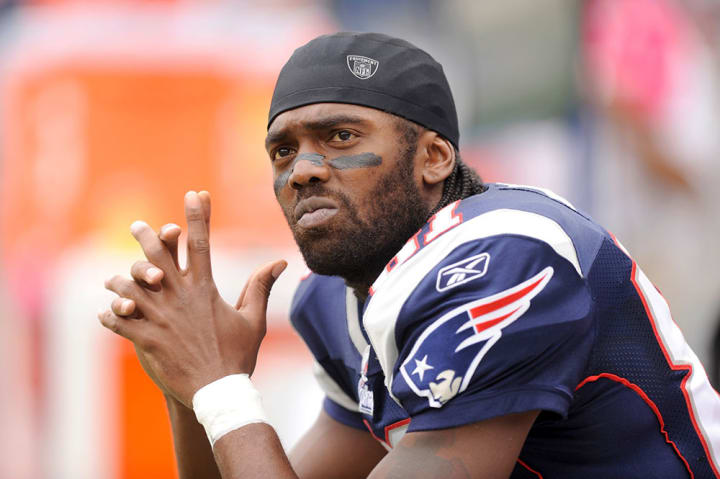 Randy Moss is yet another advocate of marijuana and he is one of the higher profile athletes to openly advocate for it. He had a very long and illustrious career with the Oakland raiders and the New England Patriots, as well as with Tennessee and Minnesota. Moss holds the NFL record for touchdowns received in one season, that being 23. On Brian Gumbel's HBO show entitled Real Sports, Randy Moss admitted that he had been smoking marijuana ever since he entered the NFL, mostly during the off season and he says that he still engages every now and then. Moss says that he doesn't really consider it a drug or that there is anything particularly wrong with it as long as a person doesn't let it control their life.
RVD – Rob Van Dam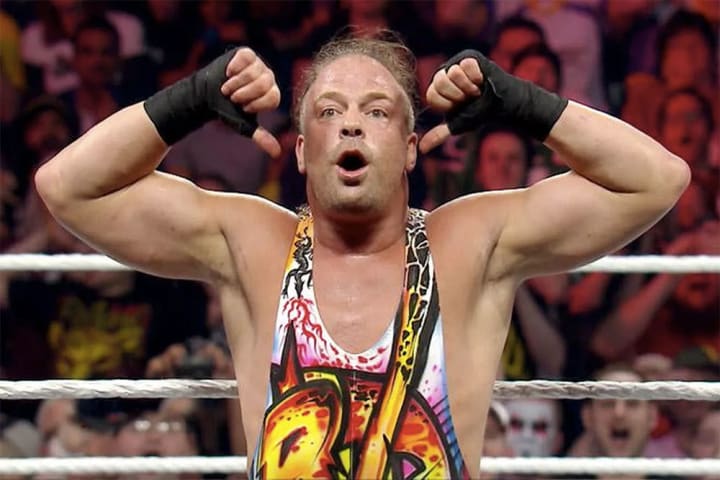 Rob Van Dam is perhaps one of the all time favorite wrestlers to ever grave the world of professional sports entertainment, otherwise known as wrestling. RVD has held virtually all of the title there are to gain in the WWE, ECW, TNA, and several other professional wrestling promotions. Unfortunately he was arrested a few years ago and charged with possession of marijuana. While the charges may have put a damper on his wrestling career, it didn't stop him from speaking out on behalf of the plant that many see as medicinal. Rob Van Dam actually said that it's stupid to look at marijuana as a performance enhance because if anything it makes you sluggish and lazy. He then went on to say that it's not a performance enhancer, but in fact a life enhancer and that it has very many benefits for the human body and mind.
Jim McMahon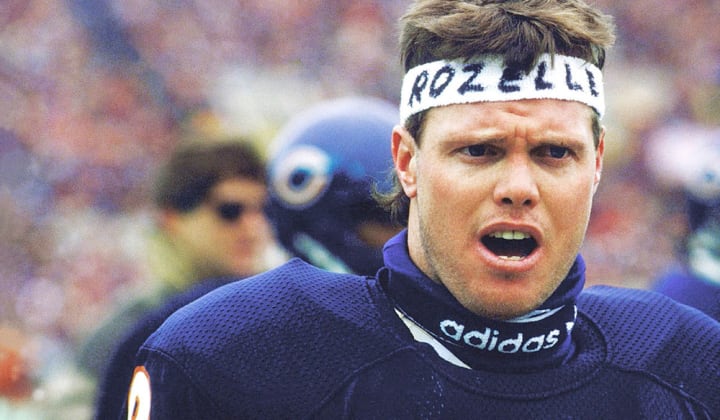 McMahon is one of the best all time footballers and was with the Superbowl winning Chicago Bears from 1992 to 1998. He is often hailed as the best quarterback of all time in the NFL. McMahon went through a lot of controversy in his football days, often being heckled and verbally abused by his coach Mike Ditka for being a so called "pot smoker". McMahon says that he always used marijuana for pain relief and to help him sleep and he thinks that other players as well as average people should be allowed to do the same. He openly advocates for marijuana use and has sat on a panel entitled "cannabis and athletics" in order to speak on behalf of his cause.
Michael Phelps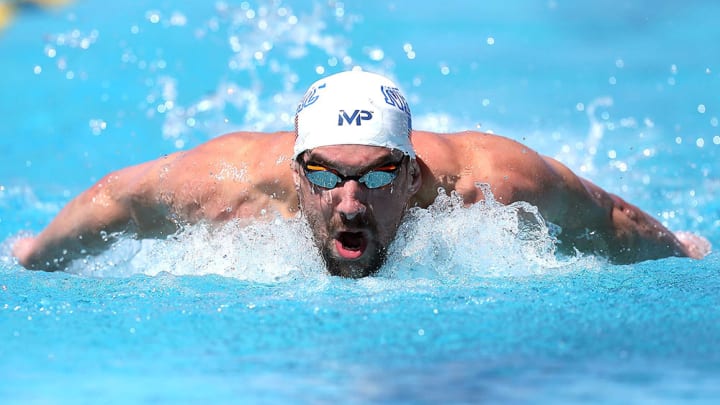 Everybody knows who Michael Phelps is and thanks to his controversy surrounding marijuana use we just couldn't leave him off of this list. Phelps is the most highly decorated Olympian of all time, holding a ridiculous number of medals in pretty much every type of swimming contest that takes part at the Olympics. The man is a fish with a concealed motor in his backside that has taken on the shape of a human; that's how fast he is in the water. Although Michael Phelps has never really advocated for the use of marijuana there was no way we could leave him out thanks to that fantastic picture of him smoking pot through a water bong, especially because e never actually catch celebrities in the act, hich of course is not the case with Phelps. He hasn't really advocated for it, but then again he hasn't gone to any lengths to discredit the use of marijuana either.
Randy Orton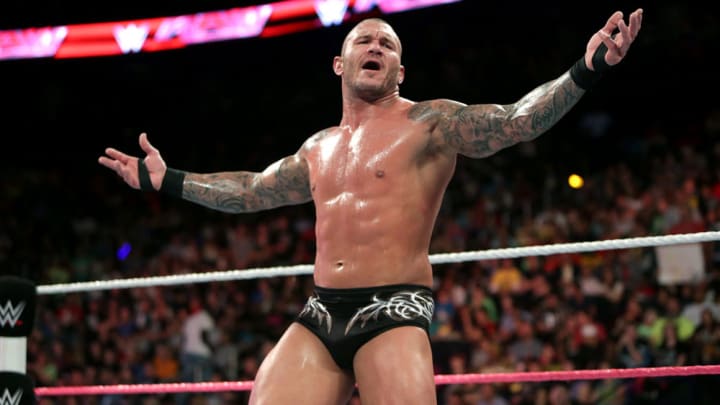 Once again we are back with the WWE and professional wrestling. We know that many may not consider it a real sport, but tell that to the wrestlers themselves as well as the millions who watch it. Orton is one of the most highly decorated stars in the WWE today and his heel or bad guy persona continues to draw in crowds from all over the world. There is the fact that the WWE wellness policy has as many tests for and guards against the use of marijuana as any sports league out there. In fact after 3 infractions of the policy a WWE superstar is supposed to be let go from the company, yet due to Randy Orton's sway and star power he has managed to stay with the company even after 5 of these infractions, several of which were for smoking marijuana. Randy says that he likes to smoke and if possible he will continue to do so, stating that he does it because he likes it and moreover it relieves stress, anxiety and pain. Orton says that people should be allowed to do what makes them happy and what feels good, therefore people should be able to engage in recreational marijuana use if they so choose.
Avery Collins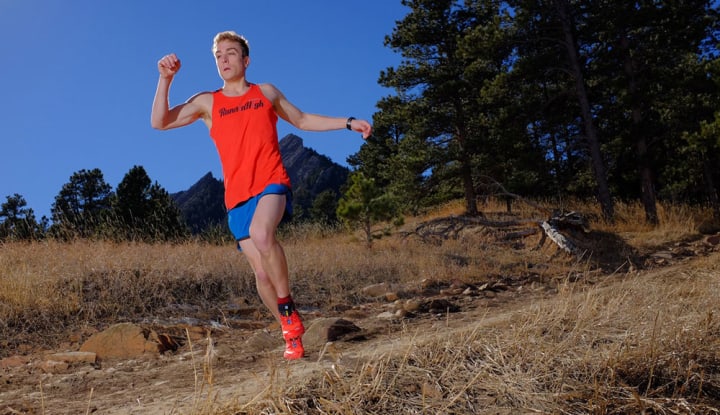 Avery Collins a world renowned athlete, specifically a marathon an ultra-marathon runner, an ultra-marathon being one that spans several hundred kilometers in distance. This man is an absolute machine and just recently won an ultra-marathon that was over 200 miles in distance with a record breaking time of 65 hours. Collins has said that although he does not race while under the influence because it can cause a lack of energy, he does often smoke while not training or participating in a sporting event. Avery Collins says that marijuana is something that greatly helps him focus on specific tasks and serves to increase his overall concentration, not to mention he finds that it is one of the best ways to relax when not running.
Kareem Abdul-Jabbar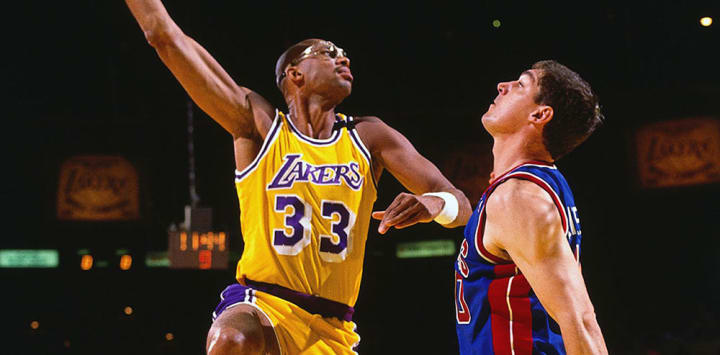 Kareem Abdul-Jabbar is one of the most famous and well known NBA stars of all time. He's getting a little older now, but in his hay day of playing basketball he had an extremely illustrious career with the Los Angeles Lakers and actually still holds the world record for being the NBA's all time scoring leader with the most points ever made. He has been arrested several times for the possession of marijuana, something which he claims to be completely ridiculous because he has used it and still does use marijuana for medical purposes. He says that people like himself who suffer from back pain, nausea, and migraines should be allowed to smoke marijuana to combat these symptoms because it is one of the best treatments around and not allowing people to do so is not fair.
Cliff Robinson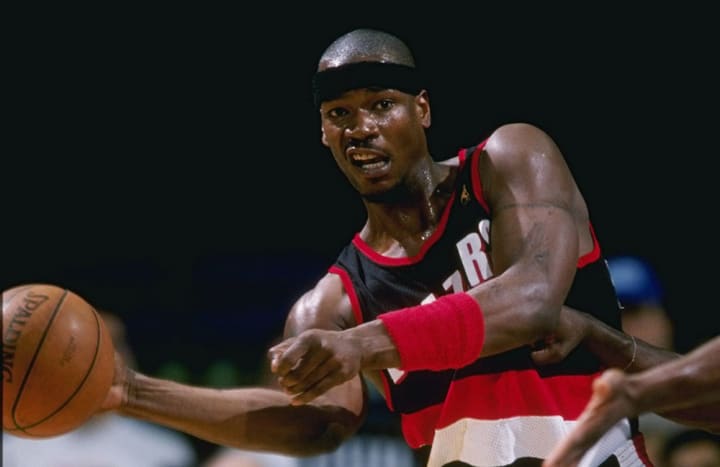 Cliff Robinson is a popular former NBA player and spent his long career playing for a 5 different teams. He has played the 8th most games in all of NBA history. Interestingly enough after his retirement in 2007 he as part of a team that played an exhibition match against a North Korean team in the hopes of increasing diplomacy with the country. Over his whole NBA career Cliff Robinson was suspended 3 times for violating the wellness policy by smoking marijuana. Robinson has made many appearances and has gone a long way to try and get rid of the "lazy stoner" mindset that many people have about users of marijuana. In fact he recently started his own sports brand that centers around marijuana use and it is in order to combat this stigma of potheads.
Reader insights
Be the first to share your insights about this piece.
Add your insights