6 WAYS TO CONSUME CBD
CBD comes in many forms, but with so many choices, how do you choose an effective way to meet your needs?
Credit for photo: yegfitness.ca
CBD comes in many forms, but with so many choices, how do you choose an effective way to meet your needs?
The way you choose to take CBD depends largely on your personal preferences, but each approach has its benefits and drawbacks.
In this article, I'll describe six effective ways to adopt CBD so that you can determine what works best for you.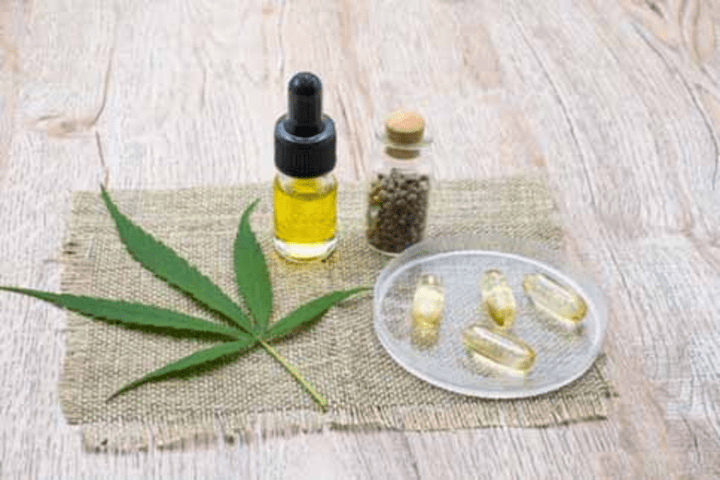 What Is CBD?
CBD is short for cannabidiol, one of more than 100 cannabinoids (chemical compounds) found in cannabis plants. The health benefits of cannabis are mainly attributed to these cannabinoids and how they interact with the body through the endocannabinoid system (ECS).
This non-psychoactive substance is usually extracted from Hemp plants that naturally have a higher proportion of CBD to tetrahydrocannabinol (THC) than marijuana. Because of this, lower THC level has fewer restrictions on production and selling.
Because CBD is a non-psychoactive substance, it doesn't create the euphoric effect associated with getting high, so it can be used in many different situations, such as working professionals who can enjoy a calming effect while maintaining a clear mind.
How Is CBD Extracted?
Unless you smoke marijuana with CBD content, all CBD you ingest must first be extracted from plants.
These cannabis extracts are made from cannabis with various solvents that separate the beneficial components of cannabis, such as CBD and THC, from the rest of the plant. The solvents and extraction methods used depend on what the manufacturer intends to produce with the final product.
Ways To Consume CBD
CBD oil is mixed with liquids to make tinctures. CBD oil is one of the most popular and easiest ways to consume CBD. These give you complete control over the dosage. Therefore, it is important to know what dose is appropriate for your body and condition.
There are different types of oil to consider.
Full-spectrum oils use the entire cannabis plant, including cannabinoids, other than CBD.
Full-spectrum oil may contain small amounts of THC. However, CBD and THC's combination may enhance the product's effectiveness with what is known as the entourage effect.
Broad-spectrum oils do not contain THC. The product needs to go through an additional process to remove this cannabinoid to achieve the full CBD effect.
CBD Tinctures
CBD oil can be mixed with other liquids to be administered via a dropper. Tinctures are herbal extracts mixed with a liquid, often vegetable glycerin (VG) or alcohol. CBD Tinctures are more commonly made from olive oil, hemp oil, or fractionated coconut oil mixed with CBD oils.
The CBD oil used can contain little or no THC. They can be taken directly through a dropper or mixed into food or drink, such as a cup of coffee. This can be a good choice for patients who need doses throughout the day and want to take CBD discreetly.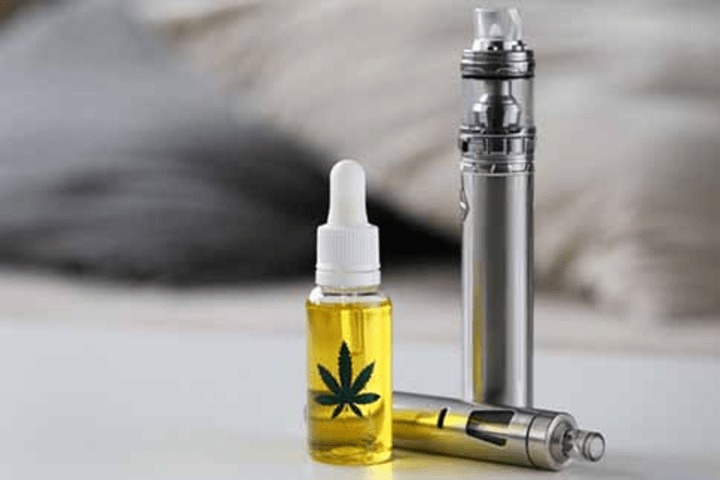 CBD Capsules
Along with Tinctures, another common way to take CBD orally is in capsule form. Capsules are probably the easiest way to take CBD, and pills come in a range of different strengths, making it easy to adjust the dosage required for your body mass and needs.
When ingested, CBD capsules are first passed through the digestive system and metabolized before entering the bloodstream, meaning that CBD's beneficial effects take longer to become apparent.
Capsules contain a predetermined dose of CBD, but you may need to take a higher dose to feel the effect due to low absorption. It is best to take CBD capsules 2-3 times a day, as CBD's benefits only last for about 4-6 hours.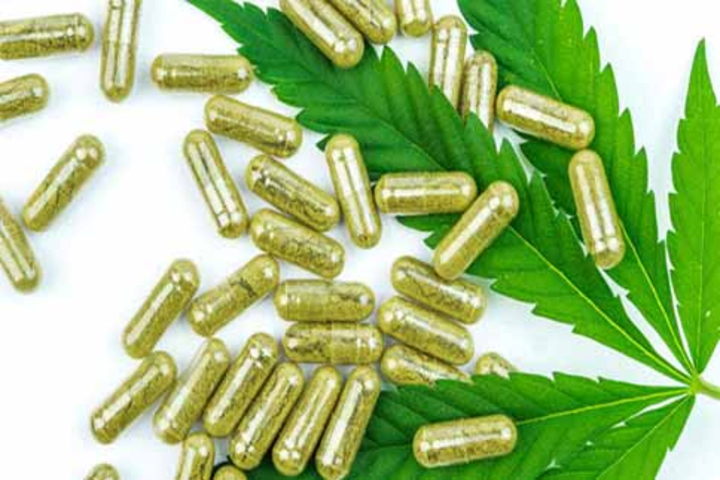 Baking CBD Oil Into Food
You can get delicious CBD with fudge, candy, and baked goods. As long as you know your dose, edibles are among the most common ways to take CBD.
Chocolate-covered nuts, mints, lollipops, and truffles are other edible foods you could add CBD to. You can also find it in beverages such as coffee, beer, and tea-infused with CBD.
Like with all oral consumption, it takes longer to feel the effects. After eating the CBD infused food, it may take an hour or more to feel the results.
It depends on your digestive process and how much food you have in your stomach at the time. The appropriate dose is expected to last approximately 4 to 6 hours.
You can buy food or use CBD oil to make your own CBD edibles. Some people even make special CBD treats for their pets.
For children suffering from epilepsy, eating is a good choice. They may be easier to take than pills or oils. CBD is a great way to help reduce the number and severity of seizures in people with epilepsy. However, the dosage can be harder to control than with capsules or tinctures.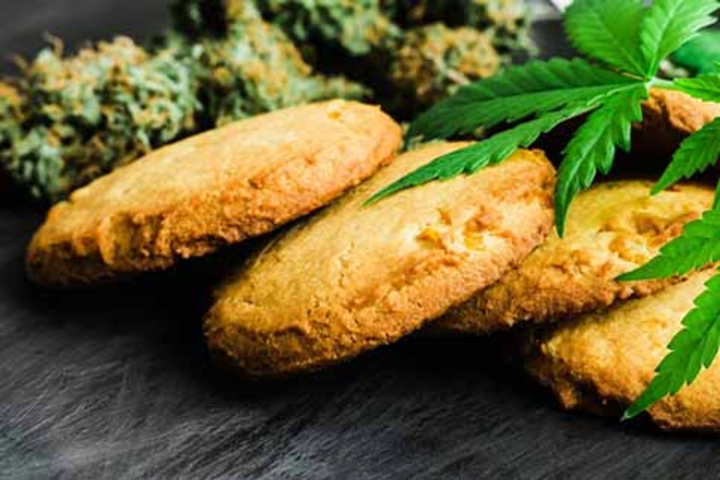 Vaping CBD Oil
Vaporizing allows CBD to enter the body and get to work quickly. It's a cleaner way to inhale CBDs than with smoking. Vapes come in many shapes and forms - some, such as vape pens, are easy to carry around, while others like desktop vapes must be plugged into a socket.
Some vapes consist of a battery and use refillable cartridges containing CBD oil. These cartridges are usually disposable, and consumers buy new cartridges as and when they need them. A good example is Lookah Vaporizers like the snail and seahorse pro, which are compatible with 510 thread cartridges; these are the most common type of cartridge fitting.
While not portable and usually reliant on mains power, desktop vapes are generally more effective than portable vapes. They allow for better control over vaping temperature and are specifically designed for vaping CBD concentrates or dry herb.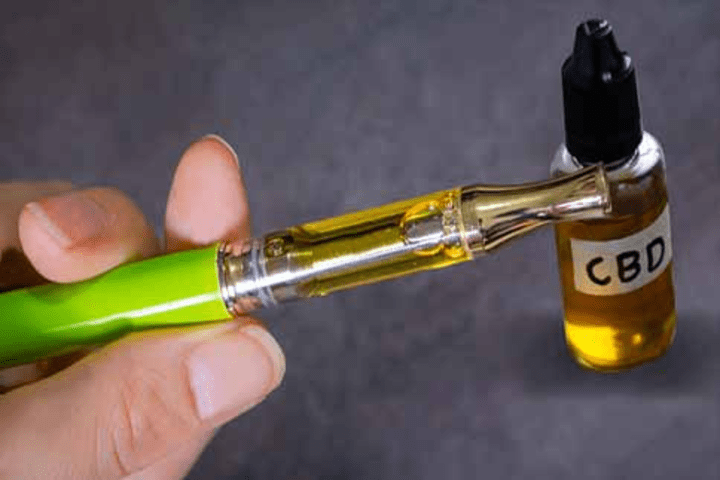 CBD from Dried Herbs
If you prefer to roll up joints and smoke weed in a traditional way (with only a few added benefits), look for high CBD, low THC strains so you can take advantage of CBD's effectiveness without the potent highs. There are many different strains of cannabis plants, each with different cannabinoid makeup, which is each suitable for treating various ailments. Some of the most popular strains are Ringo's Gift, with an average CBD to THC ratio of 25:1, ACDC (20:1), or Charlotte's Web (30:1).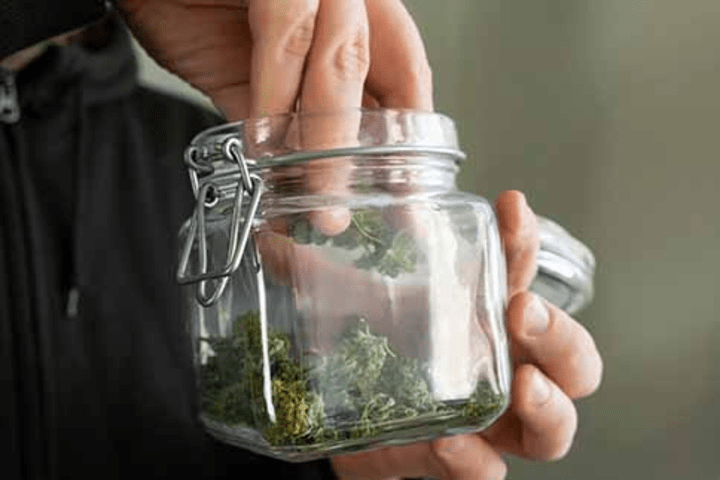 CBD For External Use
CBD Topicals come in many different forms, from creams, lotions, salves, balms, and can be applied directly to the skin. CBD topicals have anti-inflammatory and analgesic properties. They can be an excellent way to treat muscle and joint inflammation, such as arthritis and mild back pain.
Topical products are generally not psychoactive, regardless of the concentration of THC or CBD.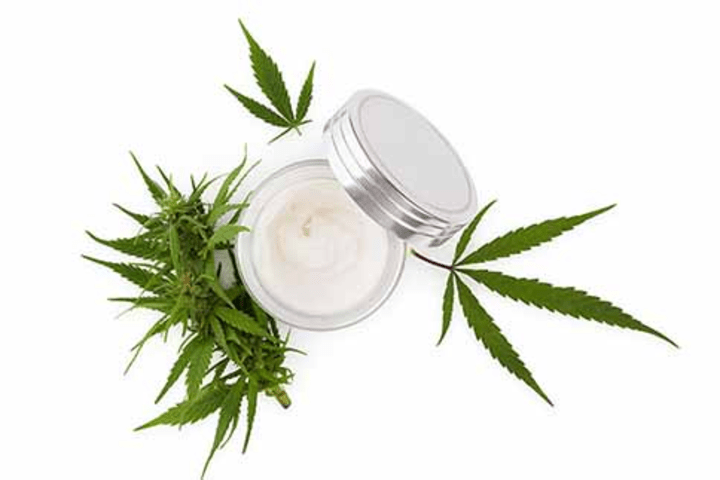 The approach you decide to use when consuming CBD depends on how comfortable you are with the chosen method. While some will be comfortable vaping or smoking, it's not for everyone and could be irritating to the throat or chest.
What works for one person is not necessarily the best method for you, so you may need to try a few options before settling on a solution that's right for you.