5 Ways To Determine The Quality Of E-Liquid
The smell and the taste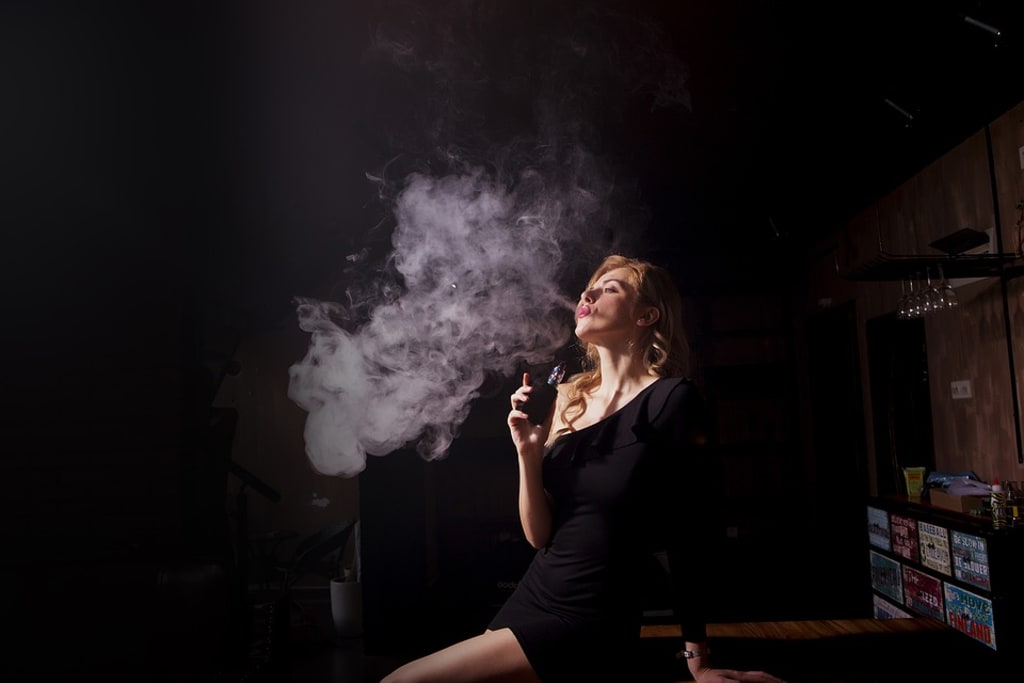 When it comes to vape, the options available on the market are endless. You can find hundreds of flavored e-liquids from donut flavors to pizza, candy, mint, cereal, and so much more. There are pens to suit every hand, style, and budget and vaping kits catering to everyone from the beginner to the vaping pro.
It's clear that the options when it comes to vaping are many, so if that's the case, why would you ever choose an e-liquid that isn't of quality? It is possible to find high-quality vape juices without breaking the bank, and in this article, you will learn the five best ways to determine the quality of your e-liquid.
The look
While you should not judge a book by its cover, when it comes to e-liquids considering its appearance is your first bet to find quality vape juice. Take a look at the e-liquid inside the bottle. Do you see floating particles in it when you agitate it? That shouldn't happen, and if that's the case, it's best to leave that e-liquid on the shelf.
While vaping leads to those dramatic clouds, your e-juice should not look cloudy when it is still in the bottle, nor should it have a strange color. Low-quality vape juices that contain too much artificial coloring or low-quality ingredients do not usually look as good in liquid form as high-quality vape juices.
The branding of the bottle should tell you something about the quality as well. High-quality vape juices usually come with a strong brand, reflected in how they present the bottle. When looking at different e-liquid bottles, which one exudes quality in your eyes? Branding is your best bet for choosing high-quality vape juice.
The smell and the taste
Once you purchase the vape juice and you can open the bottle, the smell and the taste will tell you whether it is a high-quality product or not. A good e-juice should smell and taste good — no exception. If the juice does not smell like the flavor you expect or smells sour or too intense, it is not of the highest quality.
Generally, a low-quality PG or VG content can lead to an unpleasant taste and smell. Vegetable glycerin and propylene glycol are there to improve your vaping experience. High-quality PG and VG liquid should be odorless, and they help produce the vapor you see during vaping.
Free from Diacetyl and Acetyl Propionyl
Certain e-liquid manufacturers have improved the quality of their vape juice to ensure a safer experience for users.
These brands have decided to remove diacetyl and acetyl propionyl from their e-juices. You can find these two compounds in other objects such as ink, paint, dyes, and even pesticides.
Interestingly enough, dairy products also contain these two compounds, but in this case, it's safe to ingest them without any issues. The risk comes when these compounds are inhaled. So when you are choosing your vape juice, keep an eye out for these two ingredients.
A high-quality e-liquid will not contain these two compounds. Vape juice manufacturers who are serious about minimizing risks in their products will take a longer time to process a new flavor and do the appropriate tests to ensure the vape juice is diacetyl and acetyl propionyl free. They will take this a step further by posting the test results on their website to prove their level of transparency with their customers.
Contains quality ingredients
An e-liquid free from diacetyl and acetyl propionyl should be the final test to an already rigorous list of quality ingredients. A high-quality vape juice should contain ingredients sourced from trustworthy suppliers.
The ingredients used should have the United States Pharmacopeia (USP)-grade products stamp of equivalence or the relevant logo depending on where the product was manufactured. This goes for ingredients such as vegetable glycerin and propylene glycol.
The food flavorings found in the vape juice should also have the stamp of approval from the Flavor and Extract Manufacturers Association (FEMA/GRAS).
Manufactured in a professional environment
Did you know you can make your vape juice? Well, you can, but just because you can, it doesn't mean you should. Let's face it, only a few people in this world excel at DIY projects, which is why we keep turning to manufacturers to give us the products we want without the hassle of DIY.
This means that anyone can make vape juice, bottle it, and sell it to vapers. Just because they can, however, it doesn't mean the quality will be a good one. That's why when you are inspecting the bottle of your vape juice or doing research online, make sure to find out where the product was manufactured.
A high-quality e-liquid is made by chemists who are experts in the field in an environment that meets the ISO-rated cleanliness standard. Great vape juices are made in modern facilities with state-of-the-art equipment where the production line can be inspected so that the quality of the product is never jeopardized.
A professional environment of this kind will have temperature-controlled warehouses to keep the product intact and incorporate a steeping process to enable the product to mature in the right environment.
The people behind such carefully designed workspaces will not jeopardize their financial investment for low-quality e-liquids. They want their customers to be happy with their products and comfortable using them. They will not want to risk losing thousands of customers by adding low quality or unnecessarily harmful ingredients.
The one thing left to do
Now that you know what a high-quality e-liquid should look like, you can start researching brands and finding the one that is right for you. You only have one problem once you find the right brand, and that is to figure out what flavor to choose from the hundreds of available ones out there.
Reader insights
Be the first to share your insights about this piece.
Add your insights