5 Tobacco-Free Alternative Wraps for the Cannabis Connoisseur
You might be surprised to find out there's more than one way to pearl that blunt. You may even have some of these items on hand.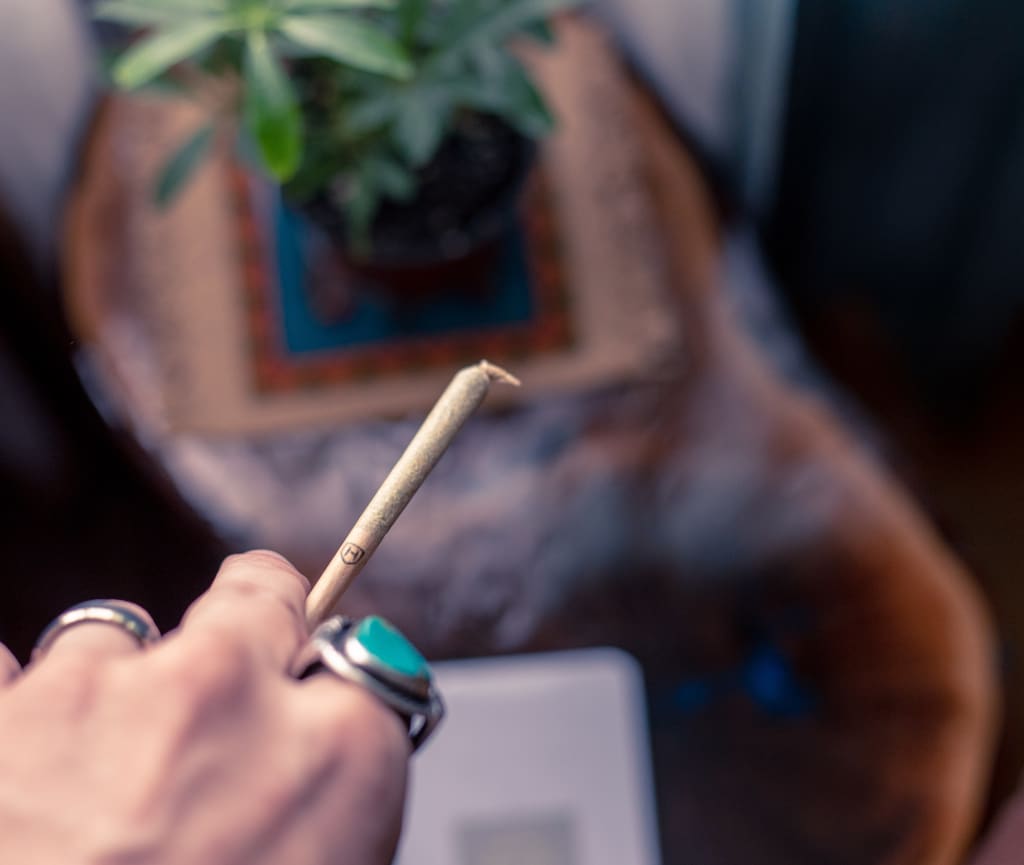 Photo: Jeff W. (Unsplash)
It's no secret that smokers have the ability to tap into innovative levels of creativity. We typically see this power put to use whenever the lonely stoner realizes they're out of wraps (or rillos, gars, blunts, etc. depending on where you're from). We've seen everything from burrowing holes into fruit, to taking bong rips out of a water bottle jug - that's a gravity bong for those of you that are new to the game. The majority of the toker population might be a little too high to do all of the extra work, so typically, you'll see them pack a bowl, roll up a joint (in a paper), or pearl a blunt in a fruit-flavored tobacco wrap. Today, these cigar alternatives are bit more of a necessity as the government has ramped up it's fight against tobacco. In 2020 the US House of Representatives passed the Protecting American Lungs and Reversing the Youth Tobacco Epidemic Act, which would prohibit the production and distribution of flavored tobacco products. While many states haven't yet adopted similar legislation and still allow flavored tobacco products, the world's current pandemic state has caused quite a few issues with shipments. This has also affected the tobacco industry, causing the availability of flavored cigars to become very limited and sporadic.
So, what happens if you wake up one day and read online somewhere that the government says they'll send you straight to jail (do not pass go, do not collect $200) for the rest of your life if you get caught smoking out of a rillo? Or, let's go a little less dramatic, and perhaps, more realistic - what happens if they shut everything down again and wraps just aren't available? Or, maybe you just want to give your lungs a break from tobacco. Whatever your reason, you might be surprised to find out there's more than one way to pearl that blunt. You may even already have some of these items on hand. If not, you can find a few of the best tobacco-free options to pack your bud in below:
Hemp
Rolling up some bud in the plant it comes from might seem a little bizarre but, it's actually pretty common - especially if you grow your own. This practice dates all the way back to ancient Mayan civilizations. The hemp leaf comes from cannabis plants that contain less than .3 percent of THC content. Hemp is also used in spiritual rituals for enlightenment and connecting with the higher self. If you don't have a green thumb or access to any cannabis plants, you can always try your hand at the hemp wraps and cones sold in stores. King Palm preroll hemp cones are very popular and pretty easy to find. You can usually grab them from a smoke shop, dispensary, and even some corner stores and gas stations. They are sold in packs of three and five. If you like to purchase in bulk, you can grab a larger pack (15) online. King Palms also come in different sizes: Slim, XL, XXL, and XXXL. In addition to being an easy wrap to pack, they also come with a corn husk filter, which gives them a smooth pull. This company also prides itself on its hemp rolling process free of any glue. King Palm also has options for those of you that prefer flavored wraps. Their hemp leaf cones (and wraps) are available in a variety of flavors including: Guava the Great, King Kiwi, Prime Pear, and more.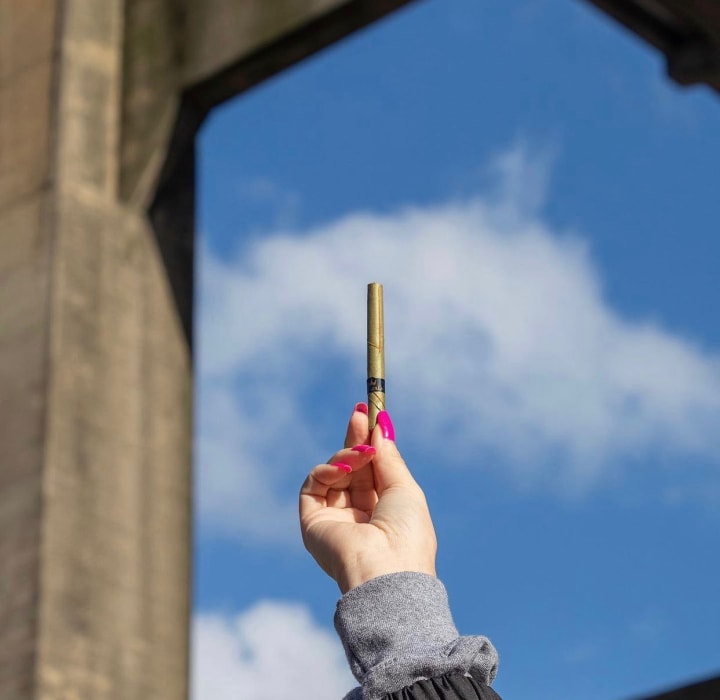 Rose Petals 
If you're ever in need of something to pack your bud in, step into your garden or take a trip to a local florist. Rose petals are a great alternative to chemically ridden tobacco rolling papers. Rose petals, and other parts of the flower are typically used in spiritual work with a focus on love and romance. The rose is also known in the spiritual community for harnessing the properties of healing, compassion, and relieving stress. Rolling a rose wrap is pretty easy, it's just like rolling a paper - you just have to make your own adhesive, spit won't cut it with these. A little sugar water, or honey diluted with water, on the edge of the petal will do. If you want to skip the process of "making" your own rose wraps, you can order a five pack of one gram cones from Soulshine CBD ($14.99). They also have packs of three filtered rose blunt shells ($24.95). Soulshine CBD rose cones are made with care. They are cured to 62% relative humidity and also have anywhere between two and four percent of terpines infused to compliment cannabis and other herbal blends.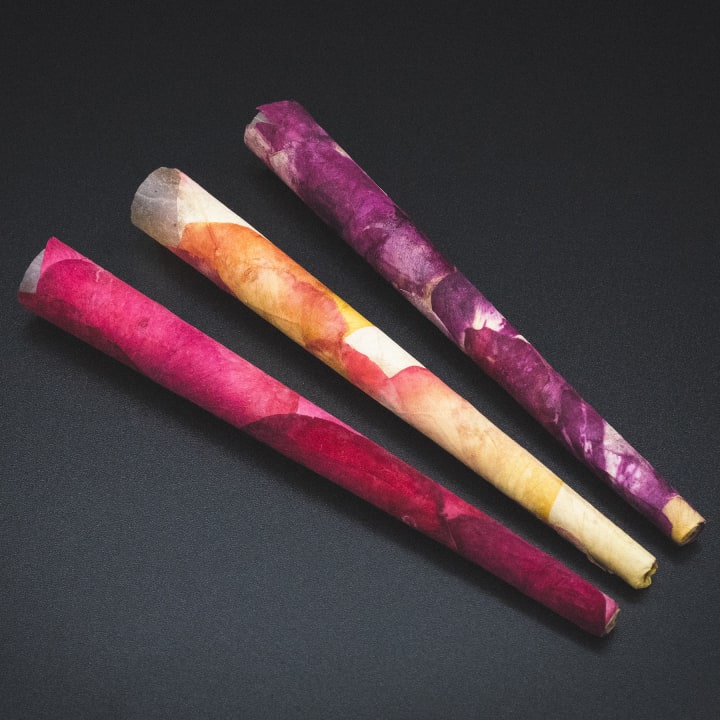 Corn Husks
Corn husks are the protective outer covering of an ear of corn. Corn husks are typically used as filter tips but can also be used to roll up your bud and blends. When they are used for smoking they tend to burn slow and smooth. If you want to give corn husk a try, check out Mellow Fellow. Mellow Fellow is the "natural" smoker's paradise. Their products are inspired by Caribbean culture and come with the guarantee of authenticity and quality by way of including a resident Rastafarian and skilled herbalist in the cultivation process. These corn husks are also made without any chemicals or additives, making them 100 percent natural. You can grab a pack of three for $1.99 online. If you'd rather try your corn husks in cone form, they are available in packs of two online as well. 
As of April 2022 Mellow Fellow's website appears to be expired. You can find other corn husk options here.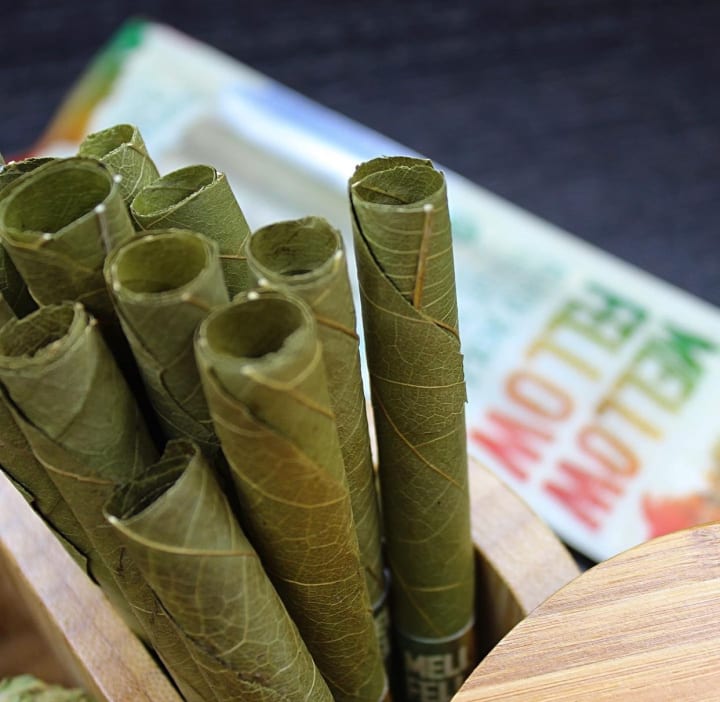 Banana Leaves 
Banana leaves are often used for cooking and decoration but they're also a top tier natural alternative to tobacco rolling wraps. They grow on banana plants, which can produce up to forty leaves per cycle. Banana leaves are lightweight, flexible, and even water-proof - which make them great for smoking. Banana leaves are also believed to have spiritual healing properties such as bringing in luck, prosperity, and wealth. They are also used in tantric work and rituals. If you aren't one of the lucky ones with banana trees growing in your backyard, you can grab a pack of three($9), six($17), or nine($24) from Million Bananas. Their banana leaves are vegan and non-GMO. They also have a curation process that is free of synthetics, chemicals, and preservatives.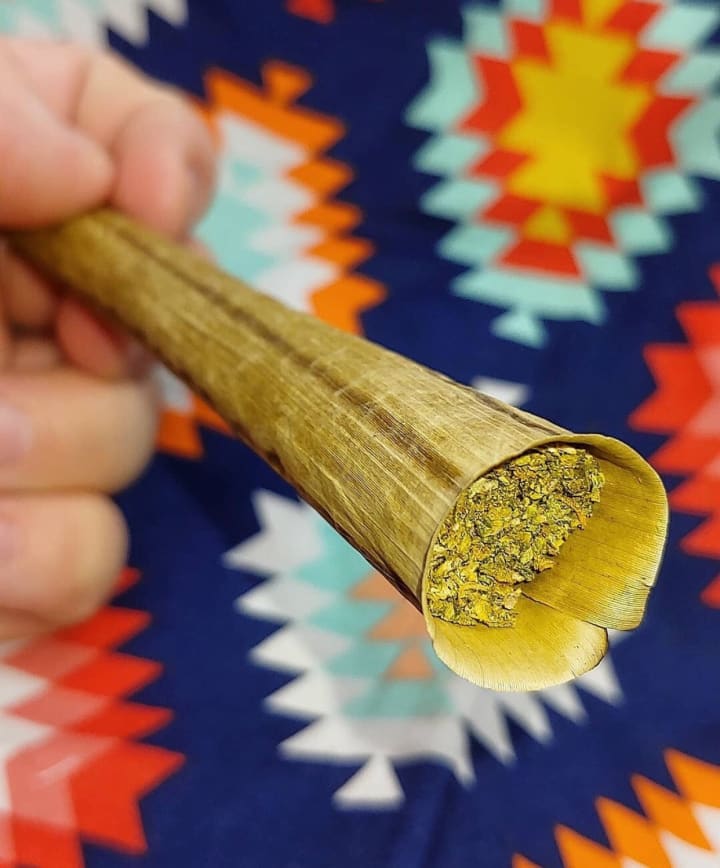 Fruit Wraps 
Now…don't run for the box of Fruit Roll-Ups in your cabinet. It's a process but, if you know what you're doing you can smoke out of your favorite fruit (sans boring a hole into the side of it). TrueGrowf, a Black woman owned business, began curating fruit cones for smoking cannabis back in 2020 after being inspired on a trip to the Mile High (Denver). They have a rotation of original and limited flavors like pineapple OG PAPA and Grape Escape. TrueGrowf also hits for the munchies with their cereal-inspired rolling papers. There's a lot of variety on the site with options for different sizes ranging from 1 1/4" to King Cones. TrueGrowf is also the cannabis connoisseurs one-stop shop for cannabis events, education, and opportunities. They have open mics, pop-up shops, and even offer an herbalist course.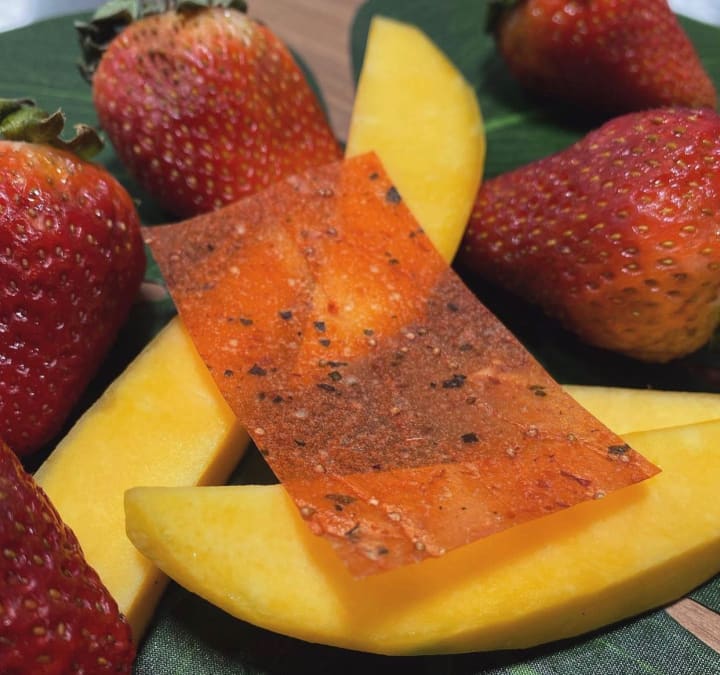 Reader insights
Nice work
Very well written. Keep up the good work!
Top insights
Expert insights and opinions

Arguments were carefully researched and presented

Eye opening

Niche topic & fresh perspectives

Easy to read and follow

Well-structured & engaging content
Heartfelt and relatable

The story invoked strong personal emotions
Add your insights