5 Things To Consider When You Want To Buy The Best CBD Oil
Health & Fitness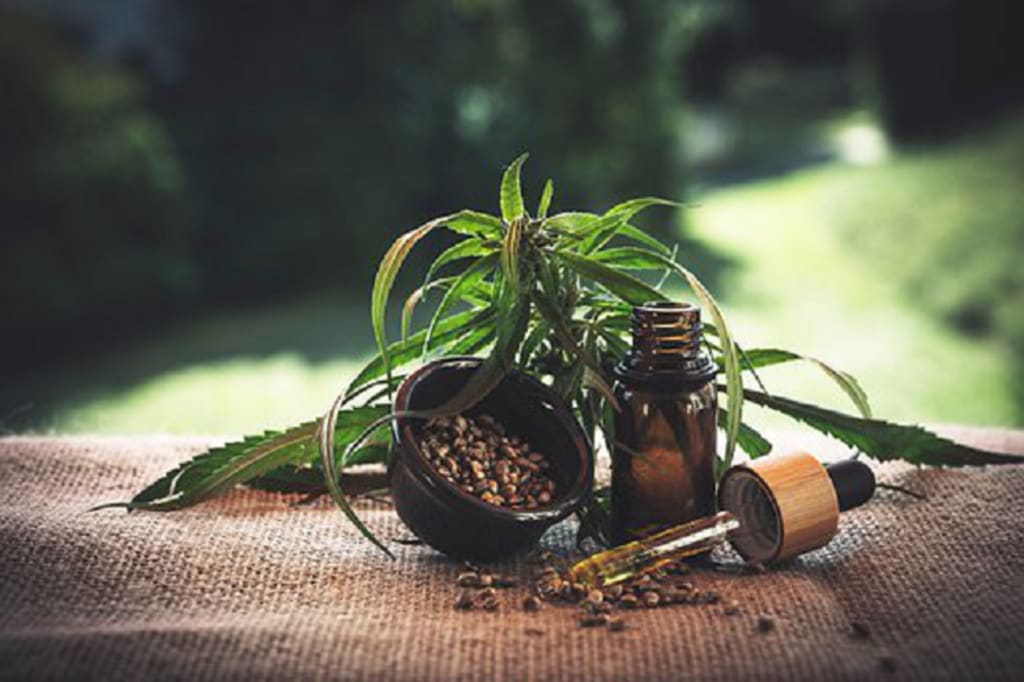 Since the discovery of CBD oil, study after study has proved that this product of the hemp plant is indeed a miraculous gift to humankind. From its alleged ability to treat a wide range of diseases to its being marketed as one of the best beauty products available, the CBD hype is far from over.While there are lots of legit CBD products in the market right now that offer insane benefits to users, the market is, unfortunately, also flooded with fakes.
The biggest task for CBD oil lovers is finding legit products that provide the benefits that they claim to. Admittedly, this has become an uphill task for many who are just getting to know about CBD oil.
Buying the Best CBD Oil
What do you look for when you want to buy best CBD oil that will suit your needs?
Before you even get to the CBD shop, you need to understand the types of CBD oils available. Do you want a pure CBD, full-spectrum, or broad-spectrum product?
Pure CBD oil is that which contains CBD alone with no added cannabinoids. Full-spectrum CBD oil contains all the cannabinoids present in the hemp plant including CBD. Broad-spectrum CBD oil is that which contains multiple cannabinoids but lacks THC.
Each of these has types of CBD oils has its unique benefits. Once you have identified what you are looking for, below are 5 things to consider so that you can make your best purchase:
1.Read the product label
Understanding product labels can be challenging if you are a newcomer in the world of CBD. With blurred regulations surrounding the CBD industry, you are on your own.
Understand what CBD is not
Labelling can tell you a lot about a product's contents. First, you need to confirm that a product contains CBD. Labels such as cannabidiol or hemp extract can indicate that a product does contain CBD.
Beware of labels such as Cannabis Sativa seed oil, hemp seed oil, or hemp seeds. These are not similar to CBD.
Know the other ingredients to expect
Look out for carrier oils in the labelling as well. Usually, CBD oil requires a carrier oil to stabilize it, so you could find ingredients such as grape oil and olive oil.
If you are purchasing edible CBD, you may also come across some flavoring or coloring in the labels.
Full and broad-spectrum cannabinoids
Most full-spectrum and broad-spectrum cannabinoids have detailed labels of what is contained in the oil. You will find a list of all the cannabinoids and compounds that the product contains.
2.Check for third party testing
One of the surest ways to know if a product is legit is to conduct a 3rd party lab test. Most legit CBD products will come complete with a Certificate of Analysis (COA). That means that a third party that has no stake in the product has tested it and found it to be legit.
You can get the COA from the website of the manufacturing company. If you do not, you can call the company to ask about the COA. Check that the CBD and THC concentrations in the labelling match those in the COA.
According to research, only 31% of products have accurate labels, with the rest having a higher or lower concentration than stated.
3.Check the level or availability of contaminants
Labs also check whether there are contaminants present. These include substances such as pesticides, heavy metals, and chemicals. Check the status of these contaminates in the 'additional lab charts' column and confirm that they are labelled 'pass.'
4.Consider the CBD concentration
The concentration of CBD oil is one of the factors you should consider when making a purchase. Different manufacturers offer oils in different potencies. Oil potencies can range from 100mg to 5000mg for a 30 ml bottle. You should always begin with low potency CBD oil and gradually graduate to higher concentrations as you monitor the results.
A potency of 300mg is generally low, and a concentration that most people can start with. It is the best choice for use as a daily supplement.
When you want to shift to larger doses, a 600mg bottle would be your next try. If you still feel like you need a stronger dose to tackle your condition, then you can migrate to 100mg potency and higher.
5.Find out where the cannabis was grown
The best CBD oil products are made from organic cannabis grown in the US. Cannabis in the US is grown under strict agricultural regulations which make it less likely to be laden with pesticides and other toxic chemicals.
Final Words
Have you been choosing your CBD oil right? If your product has not been giving you the desired results no matter how much you increase the dosage, it is time to find better options. If you have also been experiencing adverse negative effects from using a particular brand of CBD oil, conduct your due diligence to determine if you are truly a using a legit product. With the pointers given above, you cannot go wrong when you go out to buy the best CBD oil.
list
About the author
Reader insights
Be the first to share your insights about this piece.
Add your insights