Will's On The Road Photography
Where capturing and preserving a lifetime of treasured memories one shot at a time takes place.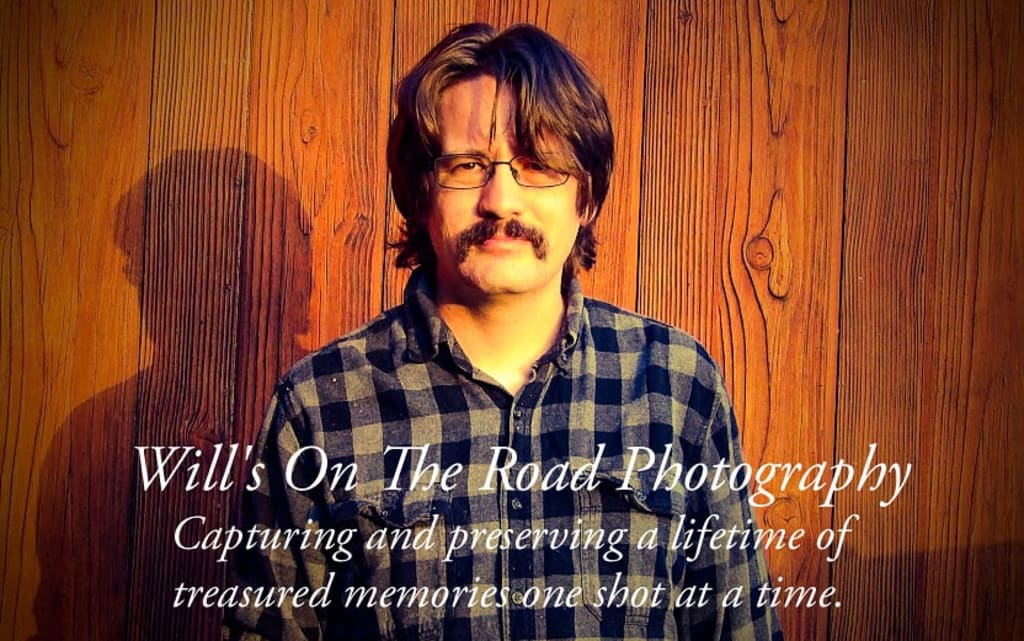 Being on the road has been something that I have been wanting to do for sometime now and where I have been recently laid off from my job at the tannery I have to begin to wonder if now is the time to take on such an opportunity and a risk.
I have also recently just purchased a nice camera for the work that I would like to do in both photography and videography. I have been taking photos since 2018 and throughout the two years that I have been working on this hobby my photos have nothing been a work in progress.
In the beginning stages of this journey it was about seeing what I could take for photos with my cell phone when I would be on the road somewhere in a small town of a rural part of Maine or town that is known for its rich history that has made Maine what it is today.
Maine has something very special and unique to so many who have either lived here most of their life and to those who have visited this state from time to time.
Whether it be going to Rockland, Maine for the annual Lobster festival to visiting a campground or a cabin in the woods that you and your family went to every summer for the Fourth of July.
Either way you look at it Maine has been a place to many where memories are and have been made that have and will last a lifetime.
With photography becoming more of a skill, I have just recently started getting into videography as I have been recording services for the church that I attend.
In all honesty, it was just a thought I had one Sunday in May when drive in services were happening for many churches.
I thought recording a service would be a good idea as some members of the church were not able to attend due to restrictions we had at the time. I didn't think that after the drive in services ended that I would continue recording when we began to have inside services.
It has now become what I am known for at the church and I have been enjoying having to be involved in recording the services to putting them together and uploading them on youtube.
The videos of the services have been shared on Facebook and now on Twitter.
With videography being part of the work that I now do in photography, I began tapping into vlogs and blogs on social media.
This has led me to finding myself and in turn hoping to be led in something bigger than what I could even possibly imagine.
I am still not sure about all of this but I know I have to trust in God that he would help me make the right decision.
So far I feel God is telling me to keep working at it, keep pursuing it, keep producing, keep filming, keep taking those shots in photography, keep doing what you are doing and you will end up where you hope to be.
This has been the first part of the story for vocal.
In the next story I will be writing about what I have learned so far in photography. I hope that you will continue to follow me on this journey and read on as to where this whole journey will lead me.
-Will