Where to make logos? Create logos with adobe illustrator.
Create logo on adobe illustrator.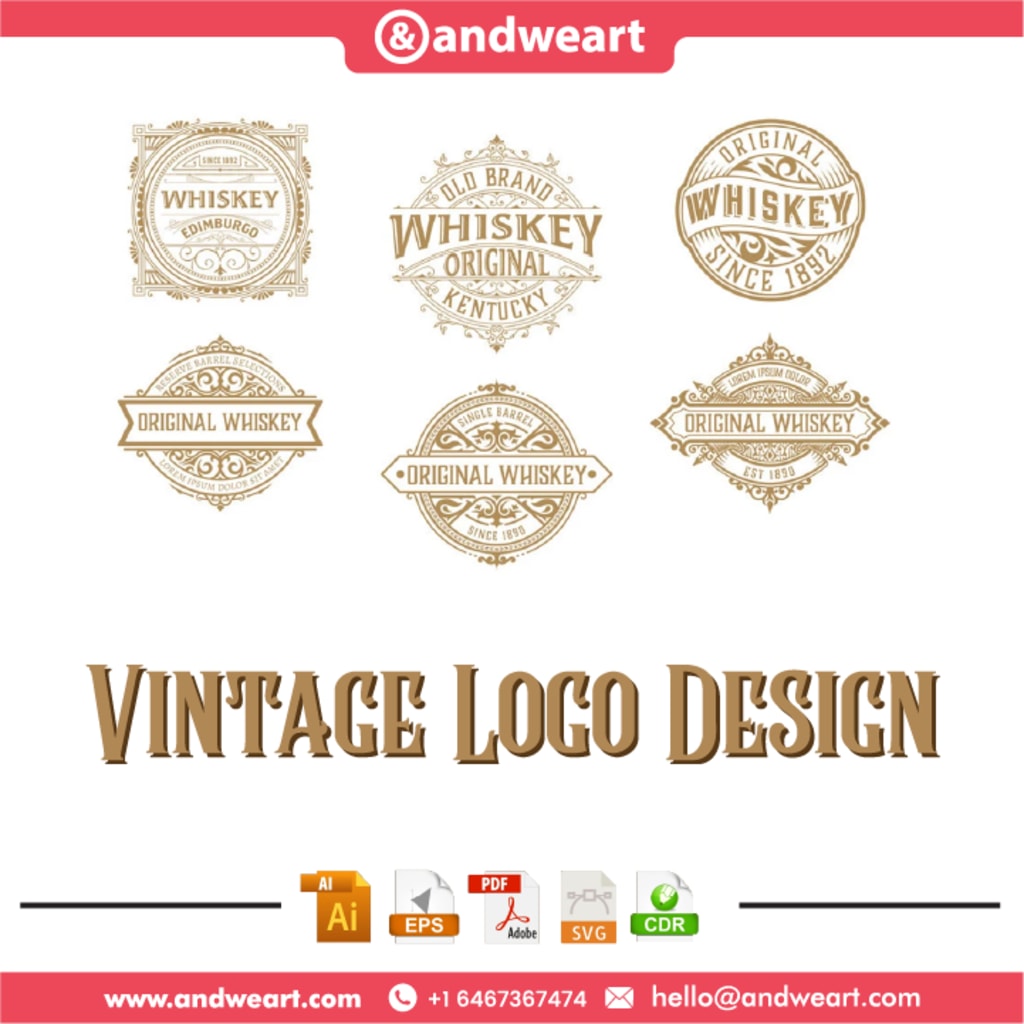 create logo with adobe illustrator logo maker adobe where to make logos Andweart
Adobe Illustrator is the industry-leading graphic design tool that lets you design anything you can imagine from logos and icons to graphics and illustrations and customize it with professional-level precision, as well as time-saving features like Repeat for Patterns or Global Edits. You can use the graphics you create with Illustrator in any size digital or print format, and be confident they'll look exactly the way you designed them.
How come you can create logos in Adobe Illustrator, Ok so illustrator is a tool by adobe from which we can make logos and create vector artwork.
So to make the logo we use logo maker adobe, there is other software as well but adobe is the base, It is one of the oldest logo maker software out there in the market.
One of Adobe Illustrator's most important features is that the quality of artwork created using Illustrator is independent of the resolution at which it is displayed. This means that an image created in Illustrator can be enlarged or reduced without sacrificing image quality. This is an attribute of vector artwork, which uses mathematical relationships in describing lines, arcs, and other parts of an illustrator. By comparison, photographs edited using tools such as Adobe Photoshop are resolution-dependent, and image quality decreases when an image is enlarged. A vector graphic is a set of polygons that make up the image, which is in turn composed of vectors. Each vector passes through a location known as a node or control point, which has a defined location on the x and y axes on a plane. This node determines the vector's path, which has various attributes such as color, curve, fill, shape and thickness. The position of vectors can be related to each other by mathematical formulas, which precisely recalculate their position when an image is resized.
This property of vector graphics is different when compared to imaging software such as Photoshop, which uses pixel grids to render images. When this type of image is scaled up sufficiently, the individual pixels comprising a bit map become visible. This phenomenon results in a loss of image quality known as pixilation, which makes Illustrator especially advantageous for creating large images such as a billboard signs.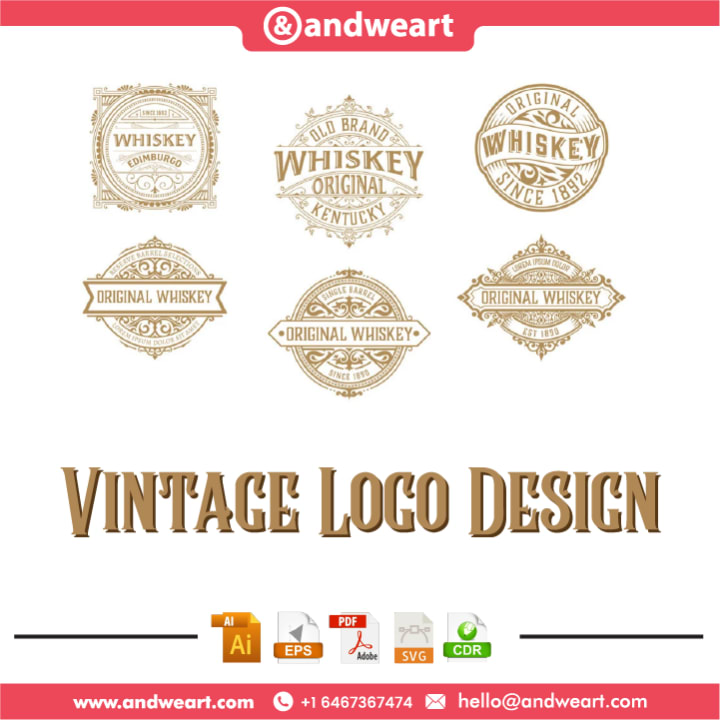 Here, above is an example of a Vintage logo design created with adobe illustrator.
Unlike the flat, simple logo icons that are only gaining in popularity as the years go on, vintage logos used richly detailed icons.
You'd often see images of wildlife, explorers on a voyage, or other natural scenes depicted, in addition to old-school objects that directly represented what a business offered their clients.
So, again, you should think about the feelings you want to invoke with your logo before you settle on a symbol. Bar owners who want their logo to ooze exclusivity may use imagery that's reminiscent of Prohibition-era speakeasies; barbershops who'd like to capture the feeling of a 19th-century hair parlor might use a handlebar mustache.
Pore over different symbols that directly relate to your business offering, play on your business name or convey some sort of message that elicits an emotional response.
Just note that scale may be an issue if your design is too detailed because it will be difficult to print on small items while remaining visible.
If an icon outright isn't for you, you can also consider including a frame around your logo like the ones we saw above, to give it an extra, distinguished look.
As this is just the example there are other forms of logos we can create with adobe illustrator. We can also say about this software, logo maker adobe illustrator.
So, if a question arises about where to make logos, we can say create a logo with adobe illustrator. But is it the only software available for designing logos, the answer is no.
There is other software as well.
Adobe Illustrator
Adobe Photoshop
CorelDraw
Adobe InDesign
Ok, so now we can say we know all about where to make logos and how to create logos on adobe illustrator. So this clears our other questions.
Embroidery digitizing service
Embroidery digitizing service
So ever heard of digitizing in the graphic designing field, Never right?
Ok, let me tell you a bit about the Embroidery digitizing service in the market. There may be a lot of people or companies providing these services but Andweart (And we art) is the only company that has the capacity to design your Embroidery digitizing service in bulk.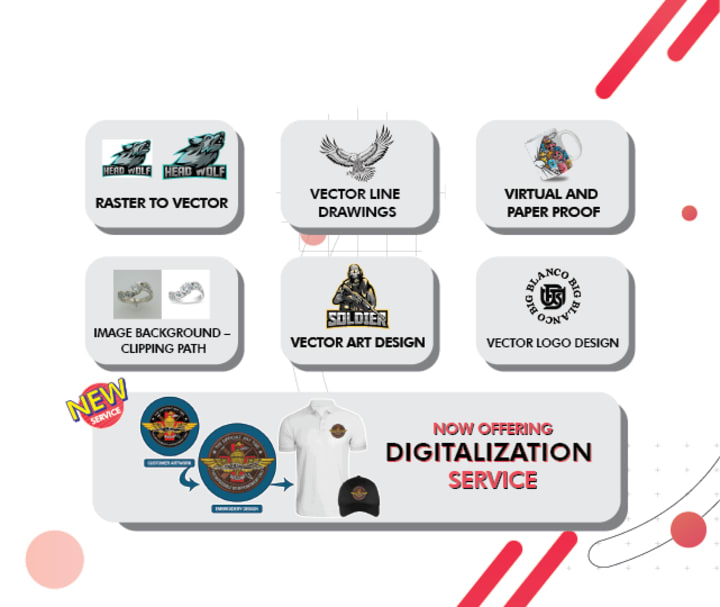 Because they have around 200 graphic designers working under them currently. Plus they have already designed thousands of logos for their clients and they have a huge client base.
And they have recently introduced their Embroidery digitizing service in the market and currently they are the best company out there providing Embroidery digitizing service services at such affordable rates.
They provide other services as well but as they just launched the Embroidery digitizing service they are offering the best rates for it.
As you can see in the above-mentioned picture there is the logo provided by the client and Andweart designers designed the Embroidery Sample of it or Stiched Sample of it then it can be placed on the cap on the hoodie in any kind of cloth a client wants.
There are a lot of different Embroidery machines where there are different types of file formats are used in it.
So you can just mention your Embroidery digitizing service in whichever format you want and they will deliver it to you.
Be sure to check out the Embroidery digitizing service of Andweart.
If you like my article be sure to comment down below for suggestions.