What to Do When You Can't Shoot
A chronically ill photographer's way of staying sane when you're stuck in one place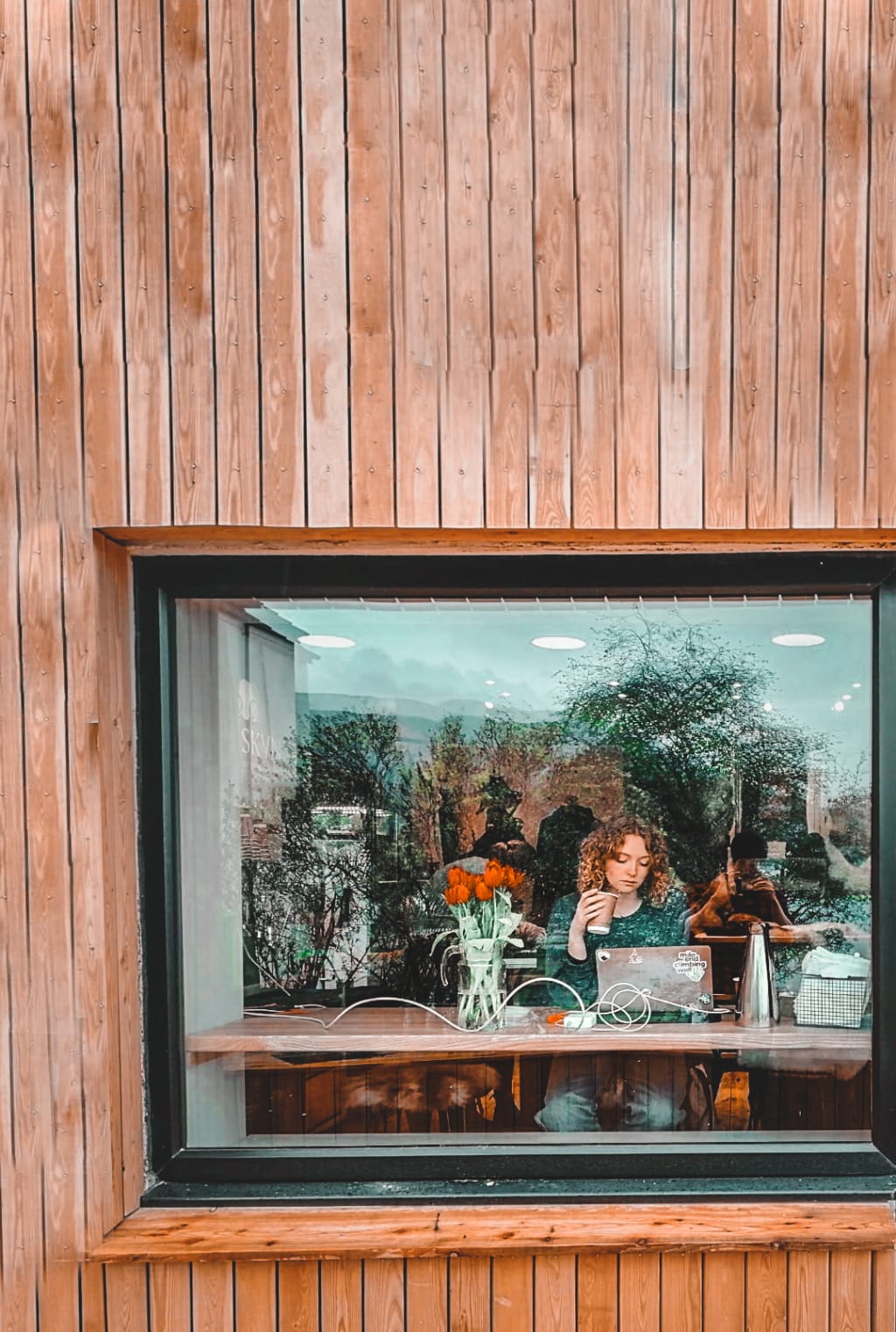 I'm an almost professional photographer. I've done commercial work for outdoor brands and specialise in adventure, travel, and climbing photography. I started an online publication called Nether—go check it out if you like the wilderness and cool articles.
I also deal with chronic pain as a result of a genetic connective tissue disorder, a condition that sporadically renders me housebound. The pain is unpredictable and debilitating, and my anxiety surrounding my illness is even more so.
When my pain flares up, I can't do the crazy things I normally can (climbing, running around after my daredevil friends, hiking, vanlife-ing it), which means I have to find new ways of entertaining my urge to create.
Here's a list of creative things that I do when I'm stuck in the house due to bad weather, chronic pain, or just have no plans to get out.
Unearth and re-edit.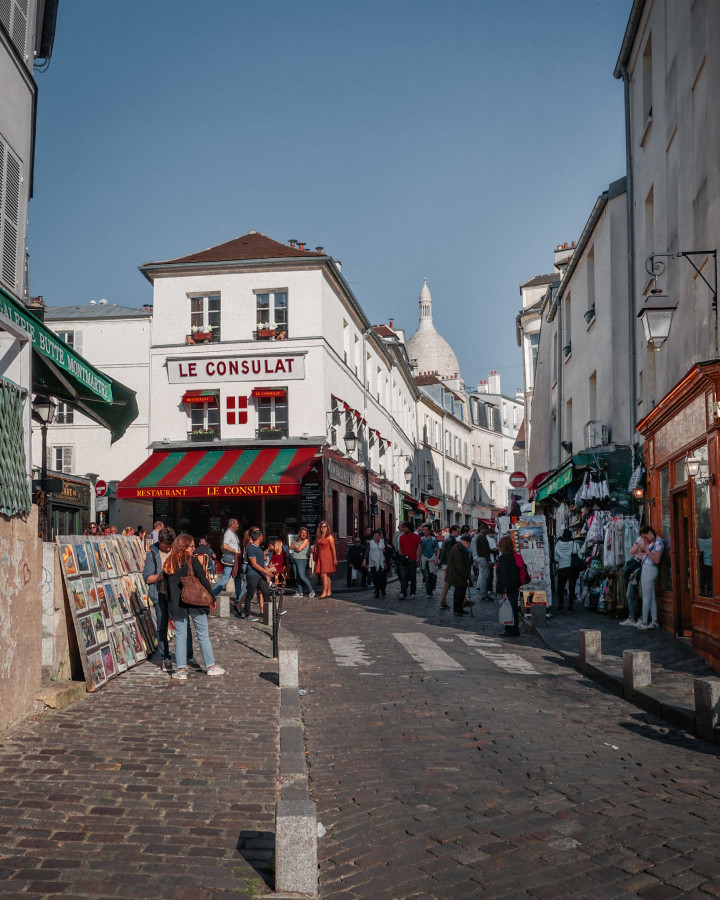 I was taking photographs long before I learnt to edit. Around 6 months ago, I finally bought myself an Adobe licence, and my love of editing, and indeed re-editing, became more and more apparent.
This meant that I had an entire arsenal of tools to now give new life to my old travel photos, and I thoroughly enjoy reliving every moment through the process of treating an image with some Lightroom love.
Photograph your space.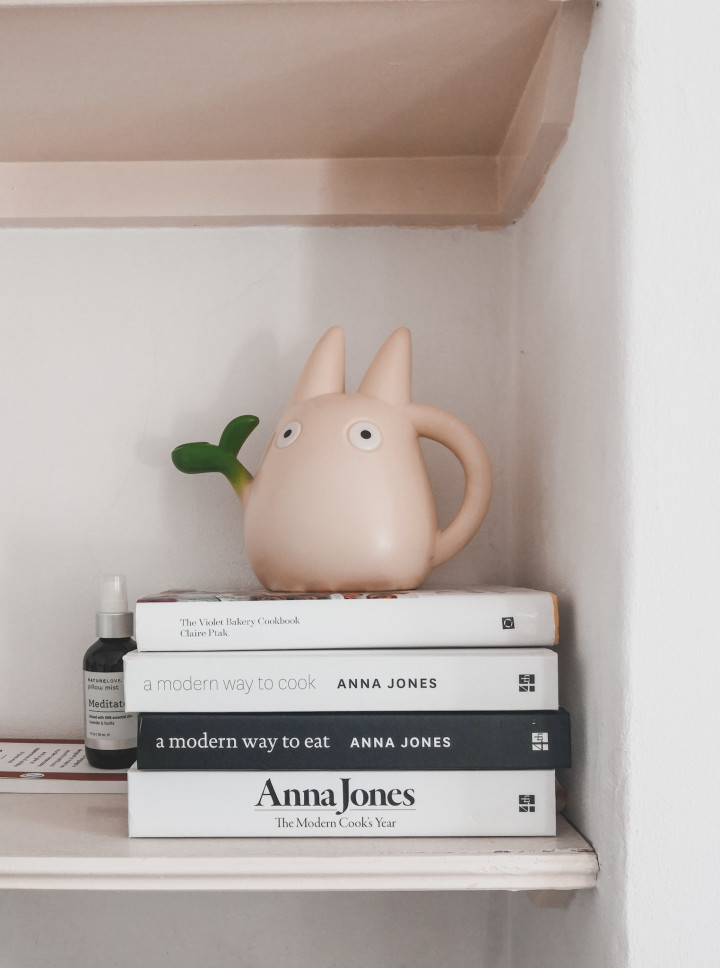 Home. We know it well, and spend a lot of time there, but how often do we look around and see if the space you inhabit is worth some lens time? Watch how shadows form in the light, distinguish textures and colours, find angles and shapes, and create some images.
This is great practice for when you're out in the field, as well as giving you an intimate perspective of your home.
Research.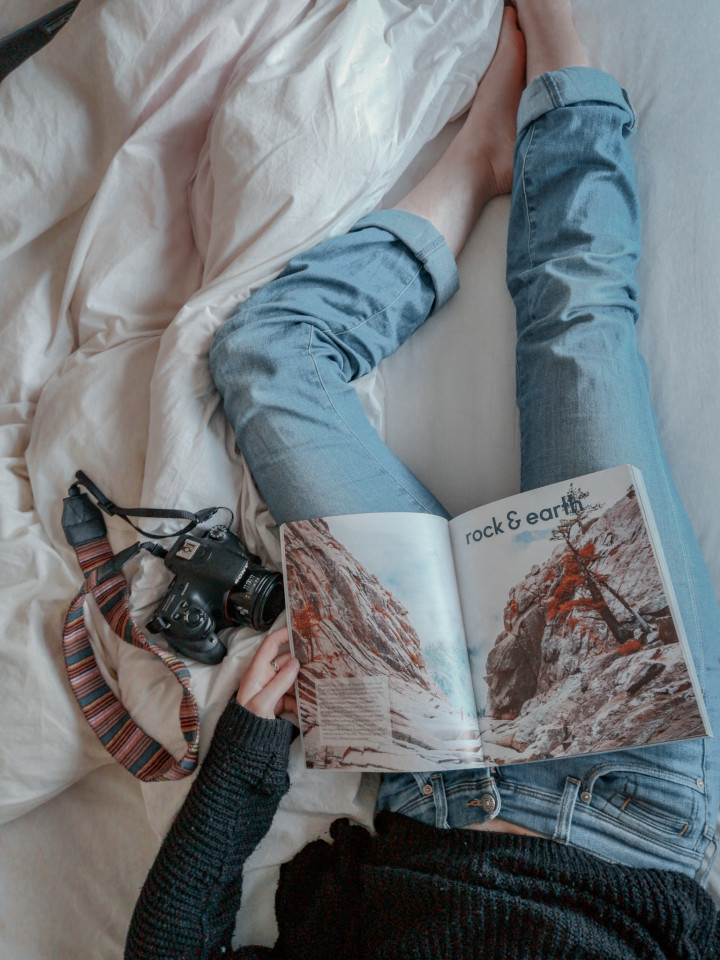 Downtime is prime time to find some inspiration. Hit up YouTube, and scroll through Instagram to find out to what style of photography you're drawn. Read books full of photographs you love, think about composition, editing, and location. Think about how you could replicate this image, and use it as inspiration to create something of your own.
Once you have done your research, think about planning. You have all the information of the Internet at your disposal. If you want to photograph colourful houses but can't afford the time or money to travel thousands of miles, get planning and find something nearer. You'll be surprised at what you can find on your doorstep.
Organise.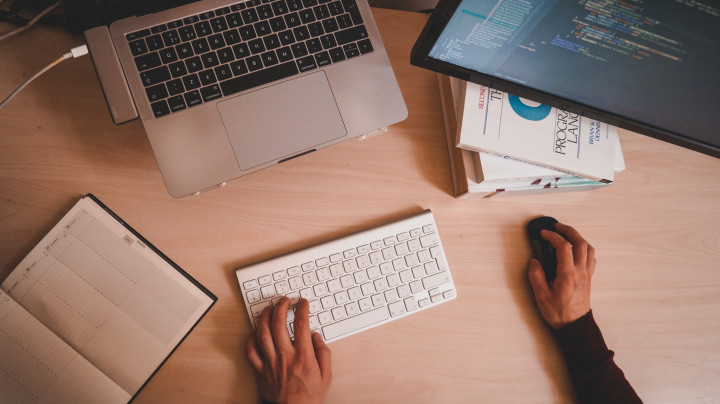 Yeah, this one isn't as fun. But it is important. Take the time to burn and format all the photo and video from your memory cards that you really should have sorted out weeks ago, label and organise the folders in your hard drive, and sort your albums and folders in Lightroom.
Write.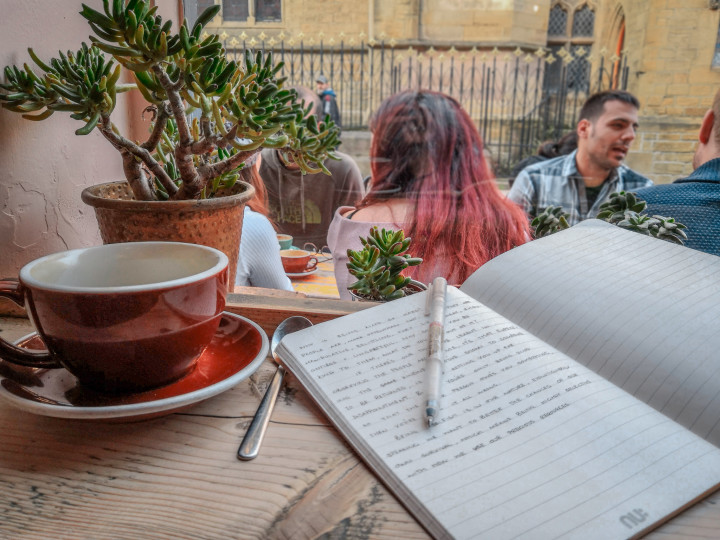 You've been on adventures, you know some cool things—why not write about it? Open up your laptop, the notes app on your phone, or pick up a pen, and start writing.
Tell stories about the time you visited your aunt by the sea and you rescued a bunch of starfish. Or the time you got caught in a Russian airport on your way to Japan. Or write about the autumn and why it's your favourite time of year.
If you're still struggling, find the photograph you're most proud of taking. Write about that day, how you got there, where you went and what you did, who you were with. Describe the whole story, what could you smell, feel, touch, taste. You'll find that drawing from memories isn't as hard as it seems.
I'm writing this from bed, in the middle of a bout of pain that'll keep me horizontal for a little while. But I'm still finding ways of being creative, finding ways to learn and make things work despite this.
I hope this article helps you get to grips with the quieter days, when you can't be out in the mountains shooting.