Welcome to Nanaimo
A collection of colorfully-edited photographs and memories from my hometown of Nanaimo, BC, Canada.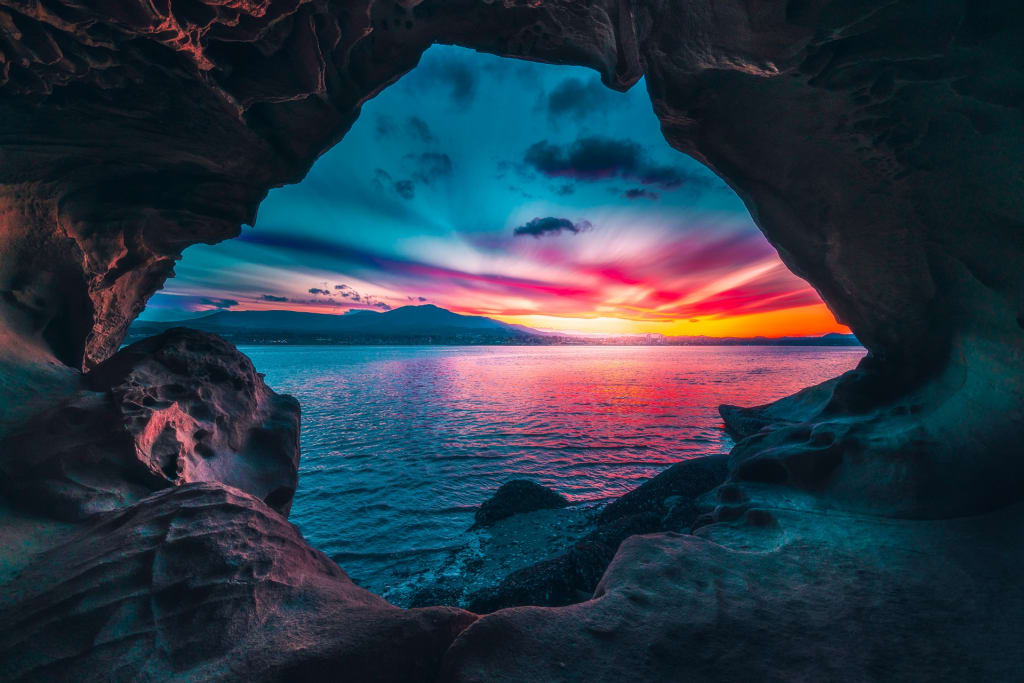 "Carved in Stone" - Nanaimo, BC - © Zach Doehler
Nanaimo is a little harbor city with a population of around 100,000 people. Located on Vancouver Island, a 460km-long island on the Westcoast of Beautiful British Columbia, Canada.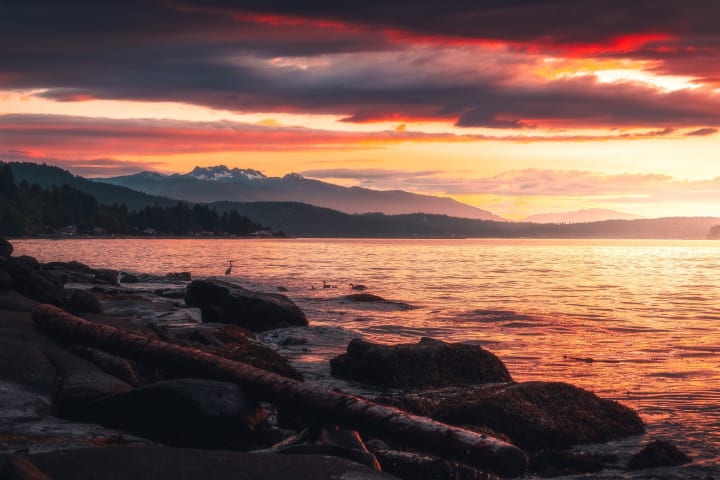 I've lived both in and near the harbor city of Nanaimo for nearly 20 years now. My family moved to a little town called Parksville (just outside of Nanaimo) when I was a year old. We lived in that little town for many years until eventually moving to Nanaimo when I was 14 years old. When I turned 19, I moved out of my parents place to room with a buddy of mine in a small town on the outskirts of Nanaimo called Lantzville. Then when I was 20 I moved back to Nanaimo with a couple of my other friends. And to this day, this is the place that I call home.
I have spent my whole life in this town. And I want to share with you some of the photographs and memories that I have captured in this beautiful seaside city.
Nanaimo is not a place that's really known for photographic opportunities and impressive landscapes, at least online anyway. Many of the parks and locations here tend to go unnoticed by the photography community. But that factor is what makes it so appealing for me as a photographer. Being able to go to beautiful places that are rarely photographed and come away with unique images is something you just can't take for granted.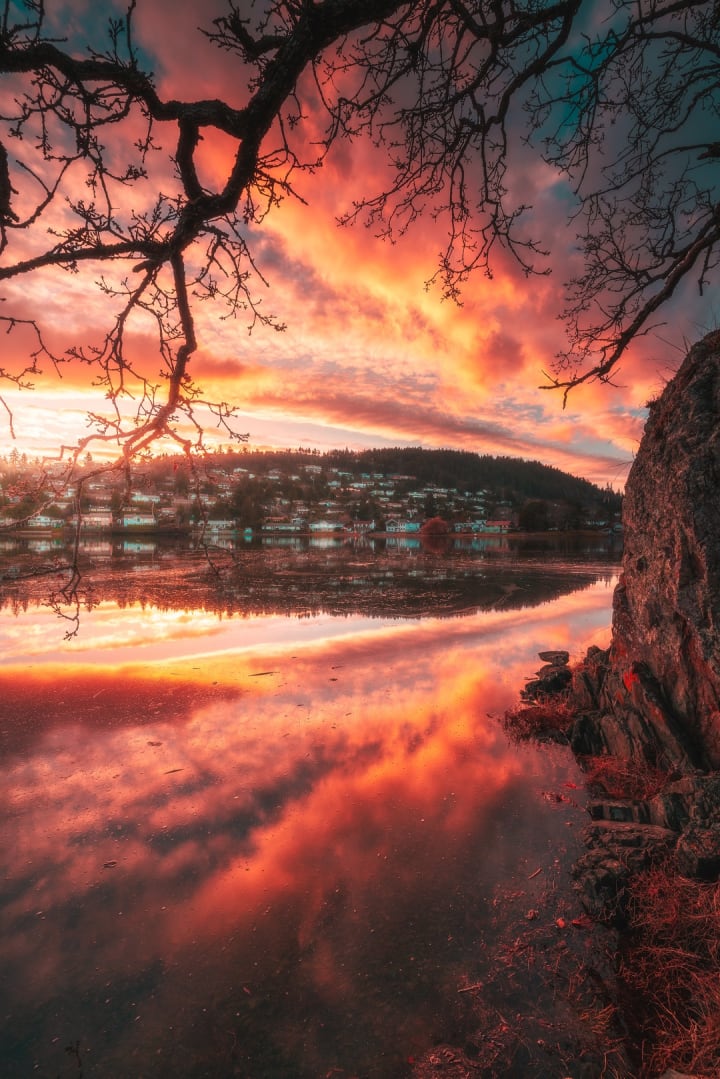 Whether it's oceanside views, waterfalls, reflections, sea caves, and so on; Nanaimo has an incredible variety of natural beauty to offer. Since getting into photography back in 2015, I have traveled to many different places in North America and a little in Europe. And yet despite my travels, many of my favorite photos that I have captured have been right here in my hometown of Nanaimo.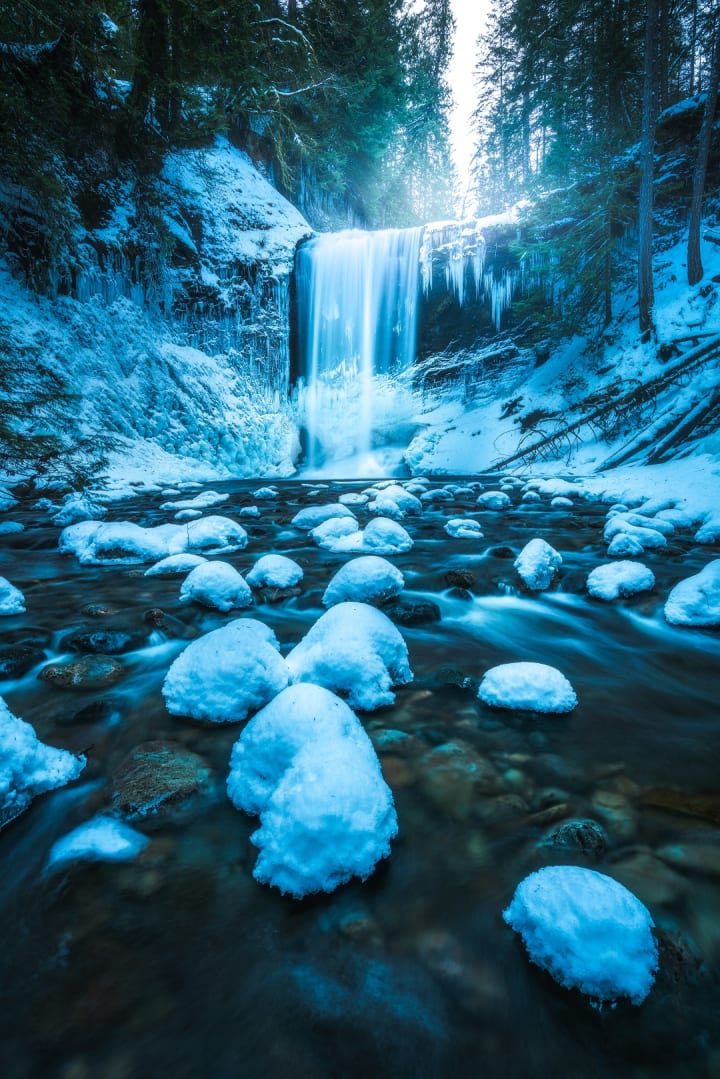 Capturing the nature surrounding this city for the past 5 years has taught me how much light and conditions have an immense impact on a scene. Different locations that I thought were otherwise boring before were completely transformed for me once I saw those places with the right light.
Photography has not only helped me to appreciate my surroundings and my hometown more, but it's also helped me to learn the best times and moments to capture these ordinary locations in the best way possible.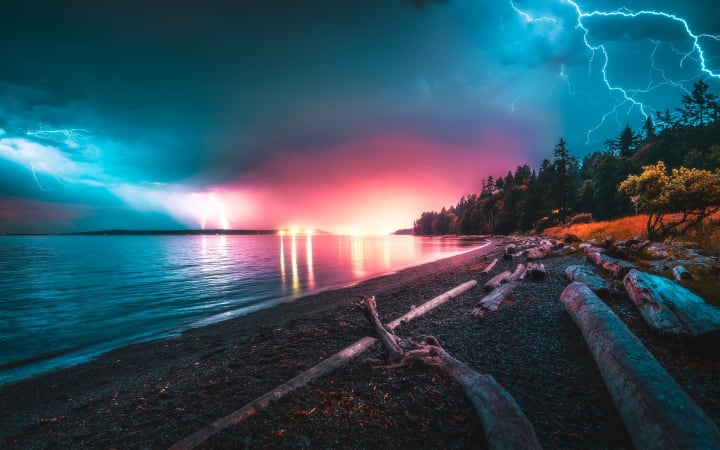 Take the image above for example, this is a little park called Piper's Lagoon, one of the more popular places to go in Nanaimo. I have been to this place countless times and I have seen it in a wide variety of different conditions. But this night in particular was something truly special.
It's very rare that we ever get lightning storms here where I live. But everything lined up perfectly on this night in particular, and we had one of the most incredible storms I have ever witnessed. I decided to head down to this beach in hopes that I could catch some good views of the storm, and I was a bit too right about that. The views and the images were incredible, but we ended up being right in the center of the storm. And within a few minutes, we bailed because we knew it was far too dangerous to stick around.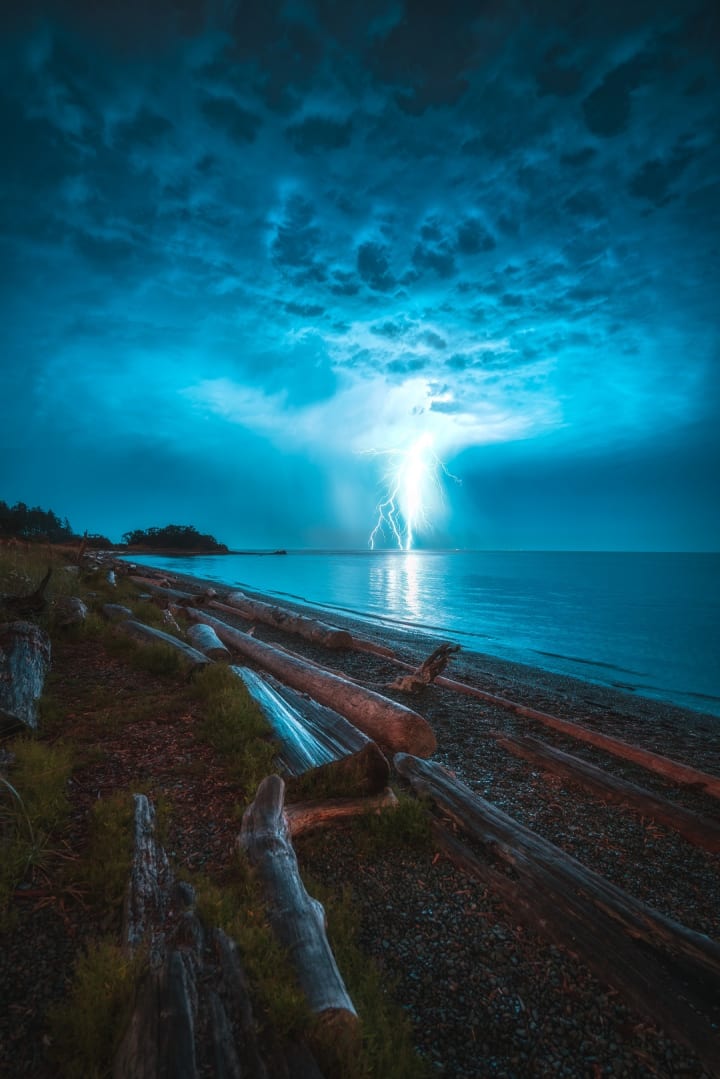 That night proved to me the true power and beauty of nature. Even a local spot I normally view as ordinary can be transformed into one of the most dramatic scenes one may ever witness, simply by the power of nature. That night, while scary, truly left me feeling inspired.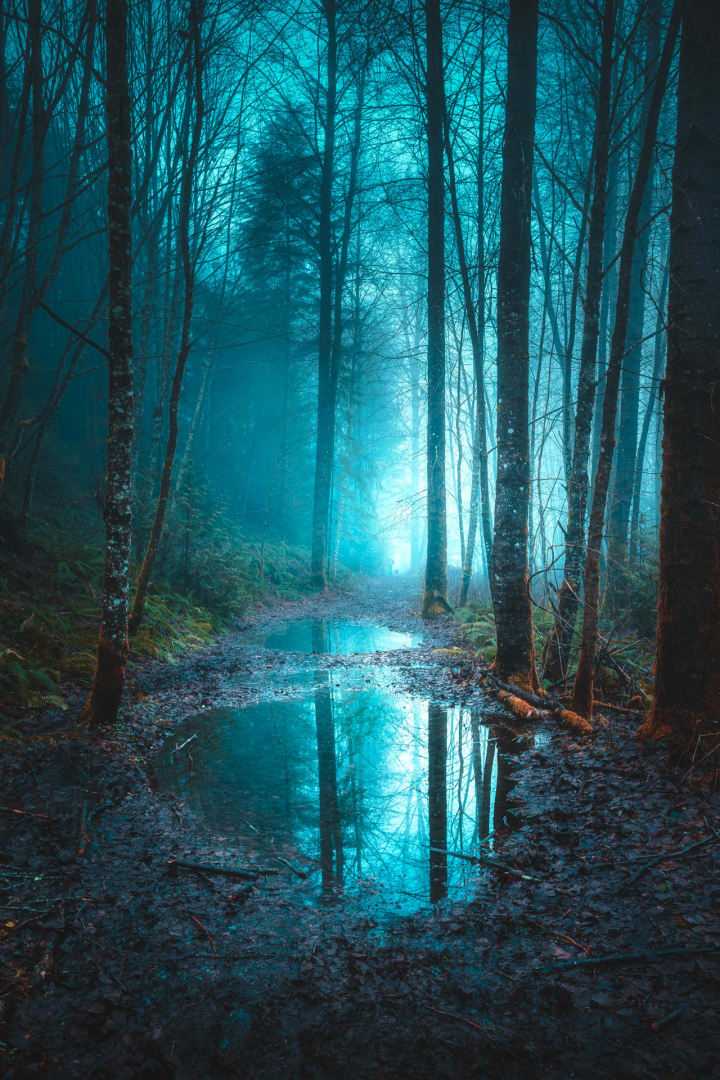 Another example of the immense effect that the weather and conditions can have on a scene is present in the image above. This photo was taken during a short walk only a few minutes from home a couple of years ago. We had been getting rain all week but finally had a day with some sunshine and some stunning clouds of fog moving between the hills. I decided to head out in search of some forested compositions that might go well with the fog. And that's when I stumbled across this beautiful scene.
These incredible puddles that lay before me offered these crisp and serene reflections of the trees that surrounded me. In addition to that, a decently thick cloud of fog was moving through the forest and offered this beautiful and mysterious atmosphere that I wouldn't have been able to capture without it. Everything lined up perfectly that afternoon. And it was yet again one of those moments that showed me how conditions can turn the ordinary into something extraordinary.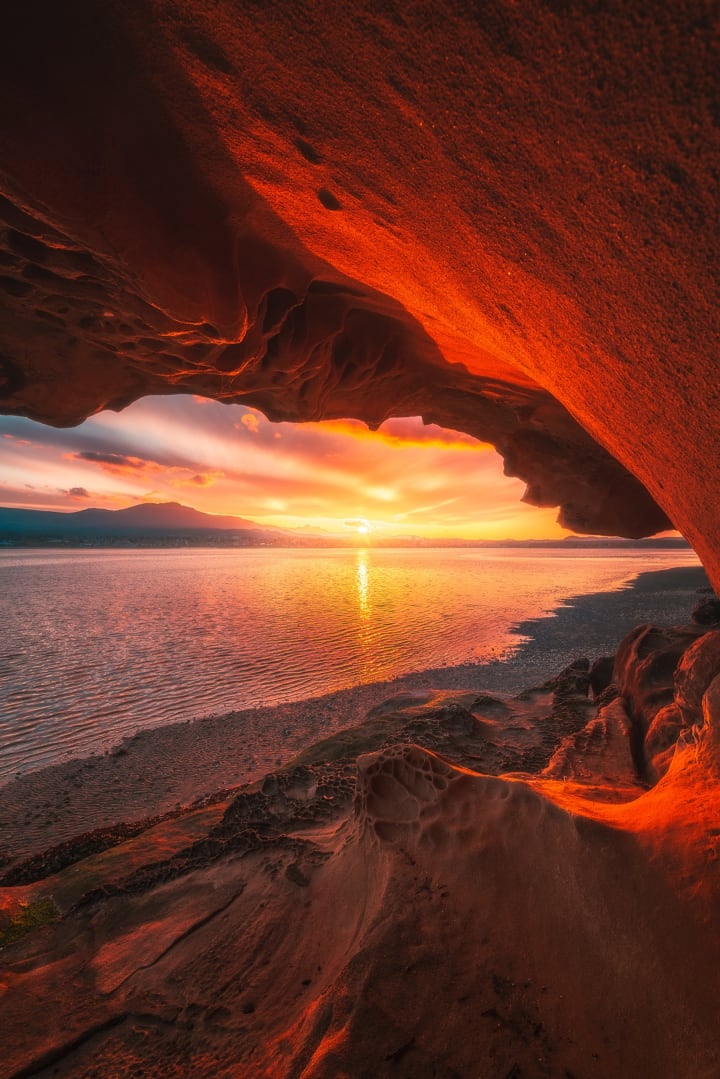 I wanted to finish off this story with one of my favorite locations in Nanaimo. As much as I would love to share with you the details about this spot, I cannot. A couple of years ago I stumbled across these seaside sandstone caves. I was blown away by how beautiful they were, especially with some golden light. And since I had never seen them captured before, I was like a kid in a candy store with my camera. I ended up posting some photos from this place, foolishly geotagging the location, and got over 10,000 likes on one of those posts. At the time, it was one of my most liked photos. And I didn't think much of the possible negative effect it could have.
Fast forward 6 months, I come back again, someone has taken green spray paint and sprayed it all over one of the natural sandstone walls and covered one of the stone outcroppings in paint. I was shocked someone would vandalize nature like that, but there was nothing I could do about it. I tried scraping off the paint but it only made it worse. I just hoped no one would come back again and ruin it further.
Fast forward another 6 months, I decide to come back to these caves to take some more photographs. The cave walls were covered in even more vandalism and graffiti, there were remnants of campfires and garbage laying around, people were leaving stacks of wood against the walls for future fires, and so on. I was horrified. What once was my favorite place in all of Nanaimo for photography now looked like a vandalized back alley in downtown Nanaimo...
Long story short, I keep a lot of locations a secret now, especially this one in particular. While I have no idea if the vandals came to this spot because of my post or not; I shutter to think that my action of simply geotagging a place could have such a negative effect on the future preservation of that natural beauty. Unless it's a wide-open and popular park like Piper's that would be unable to tolerate such vandals; I try not to make mention of the names of any of these 'secret' spots.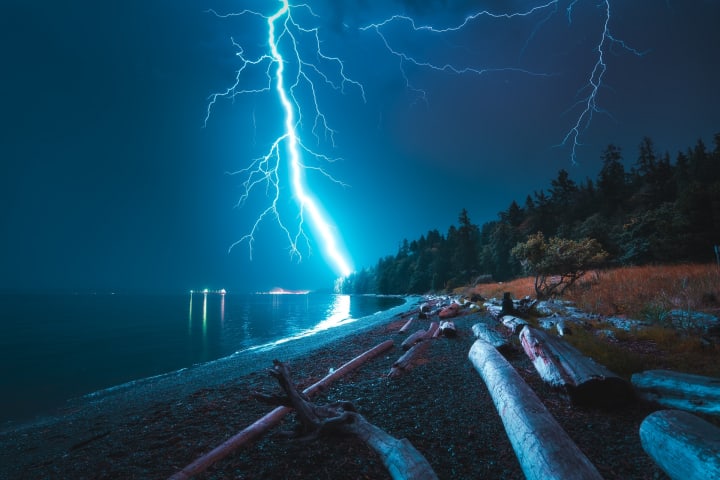 While Nanaimo might not be the most mind-blowing location in the world. I think this city has a lot of incredible natural beauty, especially when captured in the right conditions. It also has a lot of meaning and value to me, so I want to do what I can to not only share the beauty of this place with people online but also to try my best to preserve many of these places that I go to regularly.
I also want this story to be an example to you of how much conditions and lighting can impact a scene. If you're into photography, go out and explore your backyard. Go to all of the places that are local to you and get creative with your images. Try to go when the conditions are optimal for photography, such as at sunset or sunrise. You might just be surprised by how beautiful your hometown can really be.
Thanks for reading.
Instagram: @calibreus
Website & Prints: calibreus.co
About the Creator
Hi! My name is Zach and I am a landscape and nature photographer from British Columbia, Canada. I look forward to sharing with you the behind-the-scenes of some of my adventures!
Website: calibreus.co
Instagram: @calibreus
Reader insights
Be the first to share your insights about this piece.
Add your insights