Unique Ways To Show Your Travel Memory Through Canvas Wall Art
Display your travel photos through canvas wall art.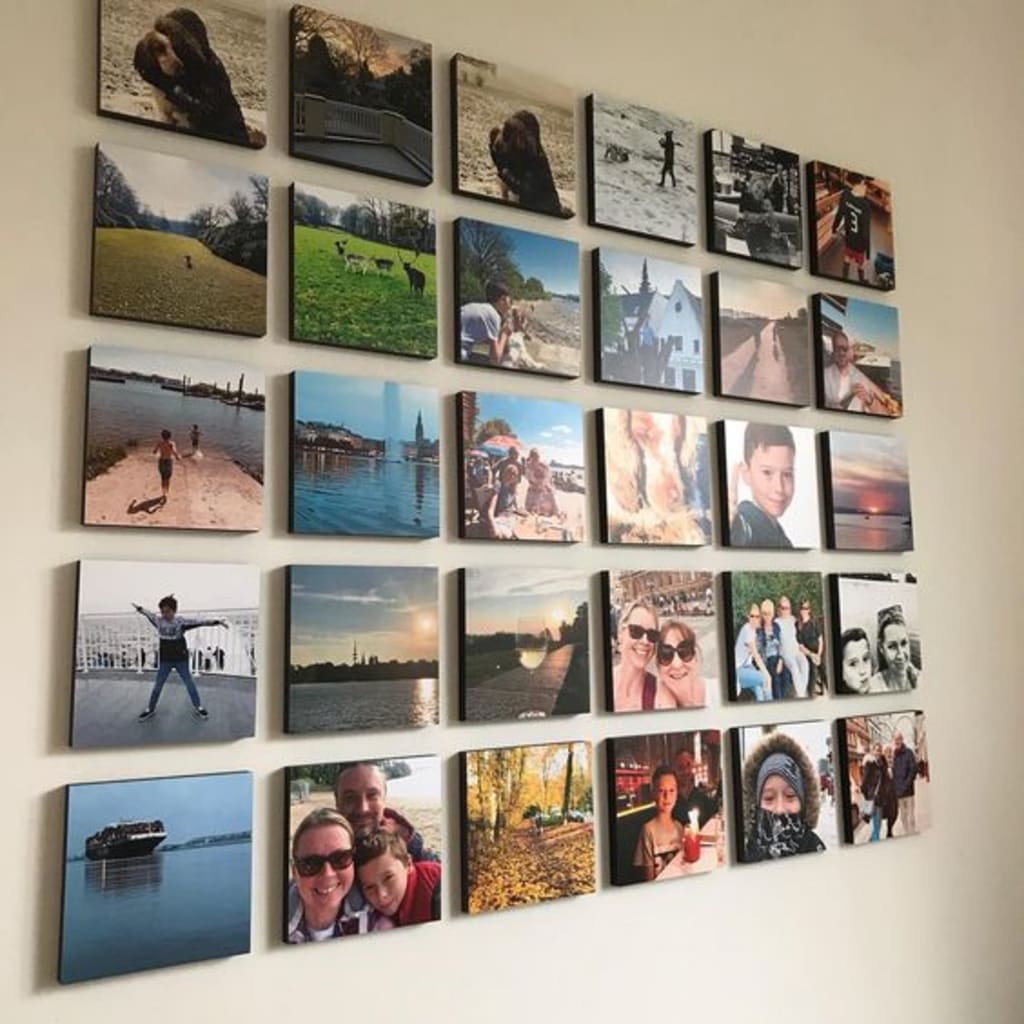 Source: Pinterest
Nowadays, posting all travel photos with your family are over in social media. Not everyone is into posting every photo, as privacy is essential for them. If you are one of them who wants to showcase your travel photos but in different ways, then there are more unique ways to show your travel memory. One is converting it into canvas wall art.
If you think your home needs a new wall art, you can create personalized canvas prints and hang them on your wall. The fun part about having canvas prints in your home is your family can enjoy looking at it. You can also showcase your travel photos with your guests who would love to know the story behind every travel canvas print you have.
Canvas prints are becoming popular and in demand for an affordable price. Everyone can have it and have many canvas prints as they want to decorate in their room. When you choose to have a canvas, you will not regret having a high-quality item for the best price.
Here are some brilliant ways to use canvas as your wall art. Keep on reading as you might need these ideas to choose from.
Travel Wall Collage
The best way to share travel memories is to create a travel wall collage made in canvas. If you do not want to create only one canvas print, then a collage is best to share different photos with different stories.
Choose the best from the travel photos you have. Create different sizes for every photo and put them together to make a big statement. By having a large collage in your home, you can bring light and comfort to your family.
Breathtaking sunset
Every family vacation, a sunset photo is a must. Whether you are on the beach or mountain, a sunset photo with the family makes the travel memory complete. You can also just take a photo with the sunset and hang it on your wall.
This is a great conversation starter for people who want to know where your photo was taken. They will love to know the details about the print and ask who you are with on that photo.
This kind of canvas print is perfect for summertime if you are trying to get a summer vibe to look in your home.
Beach and Ocean
A popular subject to take photos from is the amazing scenery of the beach and ocean. From its white sand, beautiful sky to the deep blue sea, it creates a calming and cooling effect to your home when turning into a canvas.
If you are looking for serenity in your home' interior, then using this bright, calming photo can be the perfect stylish addition to your home. You will feel comfortable every time you go to this area as the canvas sets the mood of the place.
Peaceful Forest
Hiking in a forest for a family vacation sounds really fun and exciting. A place where green nature is everywhere, and it is a place where all of your family can breathe clean air. It is a peaceful location where you can only hear the birds chirping and the sound of the tall trees swaying.
Capturing this kind of view makes everything feel surreal. If you are thinking of turning this wonderful photo into canvas wall art, you are doing it right. Give your home nature's view, and feel like you are in the forest again.
Wonders of flowers
Flowers will always have a special place in our hearts. The beauty of rose, lily, or tulip makes us look at them even for a long time. The vibrant color they have creates a gorgeous view, and practically we will able to smell the blooms.
Taking these kinds of photos will make us remember that such a magnificent view exists. Turning these photos into wall art creates a colorful life to our place with their pop of color.
Exotic Animals
The portrait canvas of animals is on-trend nowadays. Well, we cannot stop looking at their cute, furry photos that make our home chic to look at. They create a focal point where people would enjoy looking at it every time.
If you have exotic animal photos in your gallery, make sure to display them to remember a beautiful memory when you are on a safari trip with your family.
Overall, these travel photo ideas you can choose from can make your list of decisions narrow. You have many travel photos with your family, but sometimes you have to choose the best shot to complement your interior's overall look.
If you are looking for a professional printing company to turn your travel photos into canvas, Snappy Canvas can be the best choice!