Twitter Just Made Your Photos Look Better
Twitter will no longer downgrade the quality of your JPEGs in tweets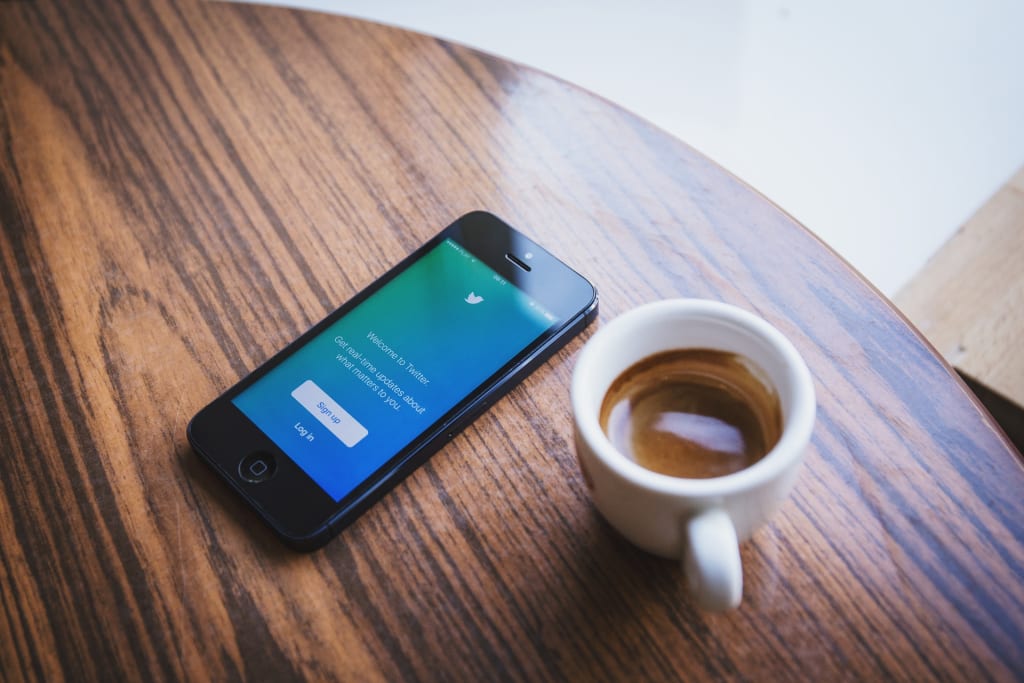 Twitter has historically reduced the quality of photos to save space. Along with many other creators, I was frustrated with the way it handled media uploads. My photos and videos lose so much resolution and quality when I shared them on the social network so that this content could load faster on web and mobile devices. I continued to post, as many others have, on the world's most popular microblogging site, Twitter, mainly to connect with and to learn from my followers.
I was pleased to learn that all that has just changed. Twitter engineer Nolan O'Brien has announced the social media platform will now preserve JPEGs at 97% quality. He attached a photo of some fall leaves as an example. His example JPEG image had been encoded with Google's Guetzli compression technology, which is slow to use but shrinks file sizes compared to typical JPEG photos. You will get a better idea of the full effect by clicking on the image and zooming in.
This photo is 4,096x4,096 pixels. Previously, an image of this size would be compressed by Twitter using a technique called chroma subsampling that can smear colour details - particularly with red - when you zoom in. But that's not the end of it. Twitter would then compress the image again when you uploaded the photo and yet again when Twitter would store the shot in its back-end database.
This change does not apply to the photo previews and thumbnails that you see on your Twitter feed. They will still be transcoded and compressed. It's only when you click through to the full-size image that you will be able to tell the difference.
O'Brien confirmed that photos will continue to have their EXIF data removed. This data is comprised of a range of settings such as ISO speed, shutter speed, aperture, white balance, camera model and make, date and time, lens type, focal length and much more. Such information is useful for aspiring photographers thumbing through photos taken by professionals they admire. On the flip side though, many photographers often prefer to conceal this kind of information rather than share it.
In a later tweet, O'Brien said that limits will still be enforced, "so images are not unbounded in file size or resolution, but those limits are very generous so that pretty much any 8-megapixel photo will be preserved and even up to 16 megapixels can be preserved (in square aspect ratio)."
People are most likely to view and interact with tweets that have audio, video and photos, Twitter said in a statement. The most recent change means people can do all that "without having to sacrifice the quality of what they're sharing."
Here's the full list of conditions for an image to retain its original quality on Twitter for the web:
The resolution shouldn't be more than 4096 pixels on any side. So, images with 16-megapixel (4096 x 4096) resolution should be fine.
The size of the image shouldn't be more than 5MB (most photos take on today's smartphones can fit within this size)
The orientation shouldn't be set to rotate the image.
How does Twitter stack up against the other major social networks?
Twitter: maximum of 4,096x4,096px
Facebook: limits photo width to 2,048 pixels
Instagram: maximum of 1,080 pixels wide and 1,350 pixels tall
Flickr: maximum width shown is 2,048 pixels, but Flickr shows pro members' shots at 6,144 pixels as long as viewers are using a screen with high enough resolution.
Next year, Twitter also will bring the same image-quality improvement to profile photos, though they'll remain 400x400 pixels in size, and to the 1,500x500 pixel banner photo you can put on your profile page.
This change means for control for photographers over the quality of the images that they post on Twitter. They can either post a high-quality photo or a lower resolution version. Some photographers may choose to post lower-quality versions to protect them from misuse.
It's a small change to the platform but it will make a big difference to the way photography enthusiasts and professionals share their work over Twitter. It could kickstart additional changes, such as having the ability to post photos in other formats.