Turn the Unforgettable Childhood Photos to Wall Art
Have favorite childhood photos? Here are the reasons why you must turn it into a painting.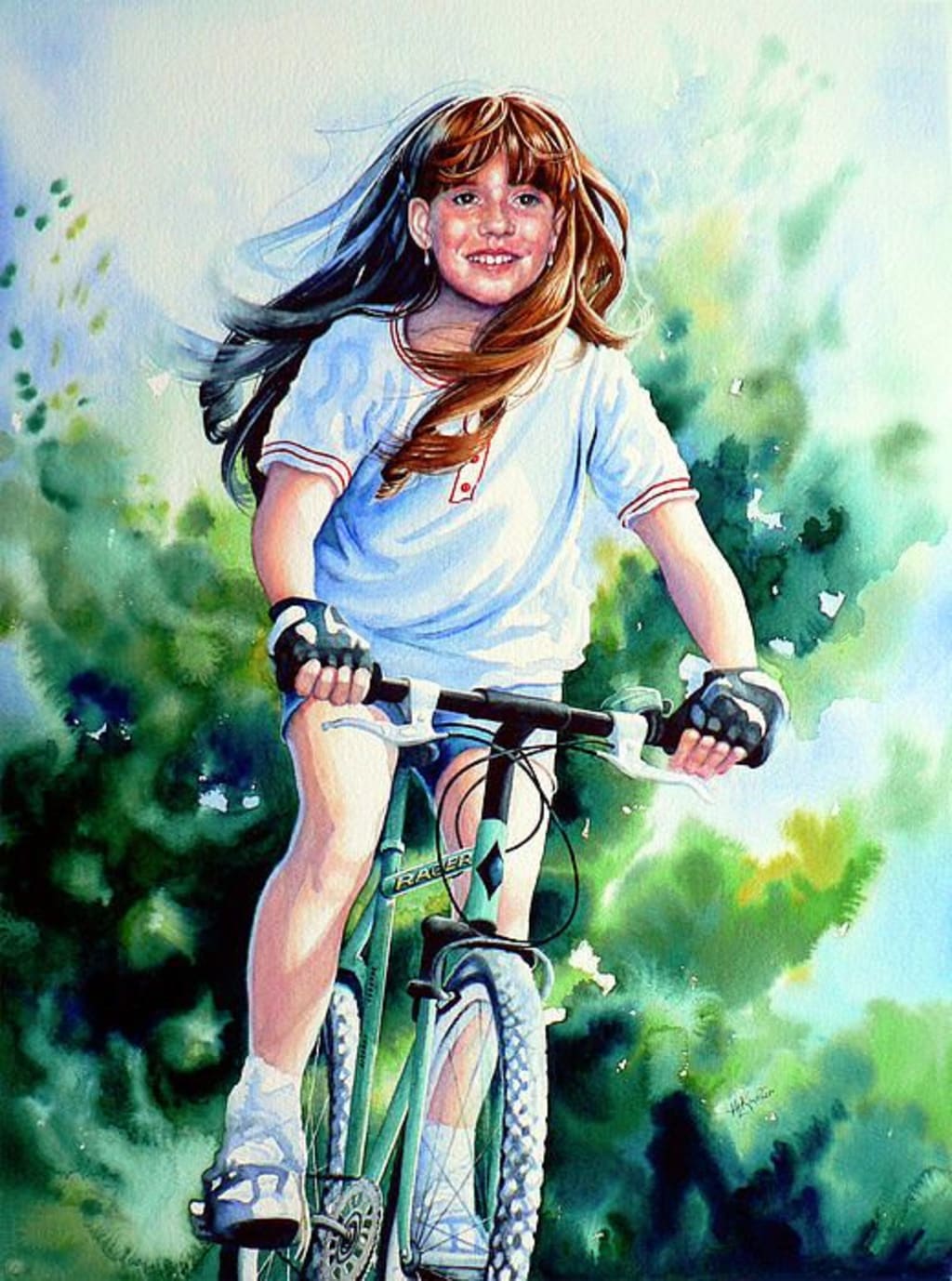 Carefree Summer Day Painting. Source: Pinterest
Our parents love to take a picture of us when we were young that the childhood photos in our home are too many. They take a lot of photos from different events like birthdays, graduations, holidays, and daily moments. But all of these photos cannot be remembered at all times. It would be great to turn your favorite photos into portrait paintings.
By this, the paintings can be beautiful wall arts for our place. Not only will your family see it, but your friends and visitors would also enjoy admiring meaningful wall art hanged in your place. Do not just keep your photos, let people see and enjoy the cute and lovely photos you have.
Wall arts are wonderful home décors for your place compare to other items for the wall. Your paintings will not go to waste because you can create a style to add a new look to your place. Here are the reasons why your photos turned paintings can be the perfect wall art.
#1 Pop of Color
The color standout amongst the look of your painting. Numerous individuals feel that when styling the home, it must start with furniture and floor, but the wall is an empty space, when touch by art, changes the whole mood of the place.
By choosing a wall art that can create a focal point, it could easily catch people's attention. Hanging a wall art that expresses calm makes people feel comfortable and peaceful, while abstracts reflect many imaginations and ideas.
If you choose to put a portrait canvas from your childhood memories, it creates joy and a meaningful story, especially if a canvas is used in these prints. Canvas is the best choice for creating a powerful color in your wall art as the texture and color when put in canvas enhances.
Canvas wall art is perfect for a brighter place as the colors can be vividly seen. When you want to showcase your beautiful portrait from your past, go for canvas.
#2 Adds Positivity In Life
It is true that home is where our heart is. The feeling of staying at home makes us happy and cozy. Art additionally makes the home vibrant. Hanging wall art to our place creates positive energy within us.
Surrounding ourselves with different colors, lines, shapes, and structures makes our imagination wide and makes us feel ready for the day. Waking up to a stunning painting from our childhood days makes our day happy. It is a constant reminder that in our bustling day, we used to be a child that use to be free and no worries.
#3 Lifelong Memory
Captured photos are best when seen by people. The best choice to show your past photos to people is to have it digitally hand-painted. Have it on canvas, and put it on your wall to serve as a beautiful memory from the past.
People love to see photos with deep history or meaning. You can tell your kids about the story from the photo, and surely they will love to know about it.
Having canvas prints from your childhood days would make you feel nostalgic about the past. You will always remember the days when you were young and carefree from all aspects of life.
#4 Eye-catching
Childhood photos are not normally used as wall art for homes. But transforming your photos into beautiful paintings like oil portrait, watercolor, color splash, and painterly canvas would dramatically change the look of your old photos. It would create more life and color that can easily catch the eyes of people.
Your paintings can deliver a different art, and people would love how brave you are for experimenting with a new design of wall art. It is maybe challenging to match your paintings to your wall at first. But once you have figured it out, an aesthetic look for your home interior will be achieved.
#5 Affordable Art
Wall art pieces are very affordable, especially if made on canvas. There are different sizes of canvas to choose from when you decide to have your photos digitally hand-painted.
You can have a small, medium, or large canvas. Some offer two or triptych canvas for your paintings. You can have as many paintings as you want canvas without worrying about the price.
Everyone wants to decorate their home with amazing art, and a photo to art is a trend nowadays. Painting portrait is one of the best wall arts you can have for your wall. The benefits of having wall art are endless.
Now it is in your heart if you are willing to have your photos turn to paintings and use them as your wall art. If you are going for that art designs in your home, do it now.