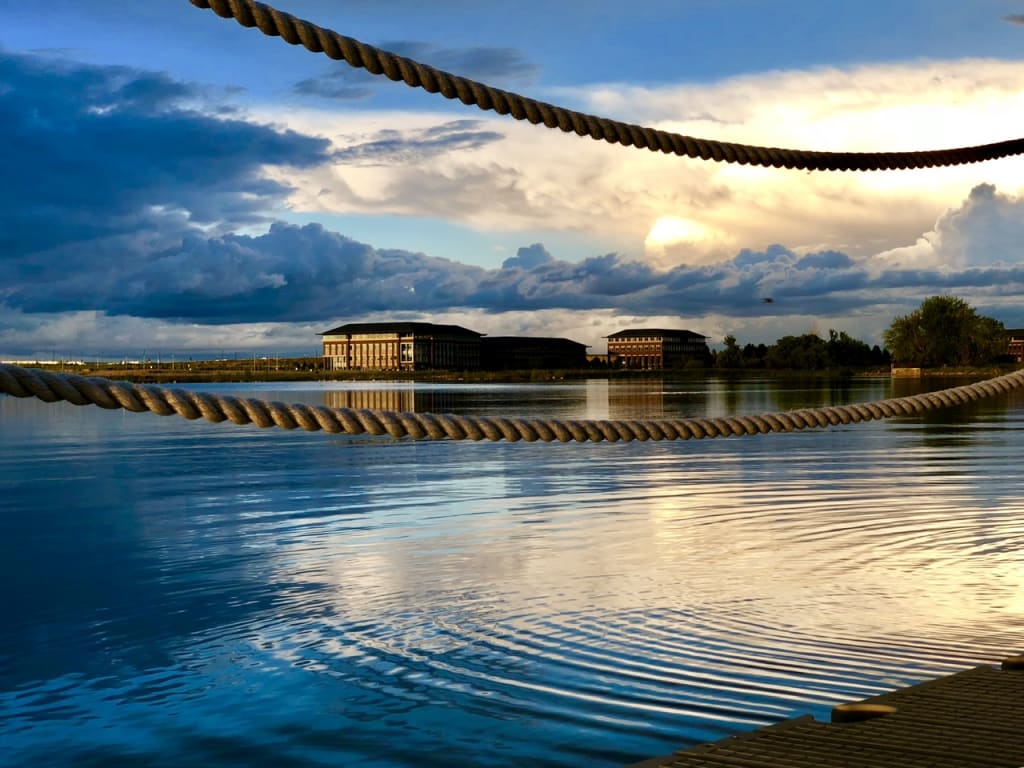 Loveland
I have always loved the skyline in Colorado during sunset hours, especially since being single. Trying to capture the beauty around me has been something that made me want to initially be a photographer. This was one of the first images I took that inspired me and made me feel like I could take beautiful photos. It also pushed me to want to become a better photographer.
I've always considered myself to be gravitated to different kinds of art. It lead me to receive my art degree at the University of Northern Colorado after getting to experience all different kinds of art. Some of my favorite types of art were graphic design, ceramics, even programming which is imagery through code. Art to me is learning to capture a moment in time and show a perspective that people may not see, or maybe, just take for granted in their everyday lives. Art for me is a way to show people something that inspires beauty or an emotion that brings peace. If I could be paid for it I would love to travel the world to take more beautiful photos and show people that there is beauty everywhere, all you have to do is look.
The blues and browns in this image really play off each other contrasting the clouds and the reflection in the water. I like that the ropes the most. They move your eyes through the scene making it look like they hold and separate the couds from the water like sections of an image. I had to jump on the dock to create a ripple that I feel brought the image together. One of my friends really likes taking time with puzzles and as a joke I offered to make this into one so they would have to spend an exceptional amount of time completing it.
This photo was captured in Loveland Colorado. It was a night like most except for the how the clouds were soaking up the light right before the sunset. I was invited to a friends graduation party that day and got distracted by the skyline over the water. I couldn't resist stepping out on the dock to snap a couple beautiful photos. I really enjoy landscapes and the power of nature against the sky.
I took this photo on my iPhone X, it was before I actually went and got my own camera. It has very little editing and all of it done with the modifications you can apply through the photo app itself. I am still learning how to edit my images without breaking them. I consider An image to be broken when the over all feel looks fake, superimposed, or abstract. I want my images to feel like you are there, like a tangible reality that is within reach. I also like my images to feel a little surreal maybe like if you didn't see it for yourself, you never would. I don't want all my images to be the same. I want them to tell different stories, to have different emotions and feels. I don't want to pick a certain filter and put all of my images in one series.
My hope is that this image will put me in the running for grand prize. If it does I would take the winnings and finally take a trip to somewhere outside the United States to get more inspiring imagery for my portfolio. It's always been a dream of mine to be able to experience the world. If I won I would try and show as many people as I could that there is still so much beauty in the world even with this pandemic and the chaos it has created.