Top 5 Best Photo Editing Software for Photographers
Photo editing software's helps to highlight and focus the key subjects in the photos, and transform your images into something incredible and attractive to the eyes.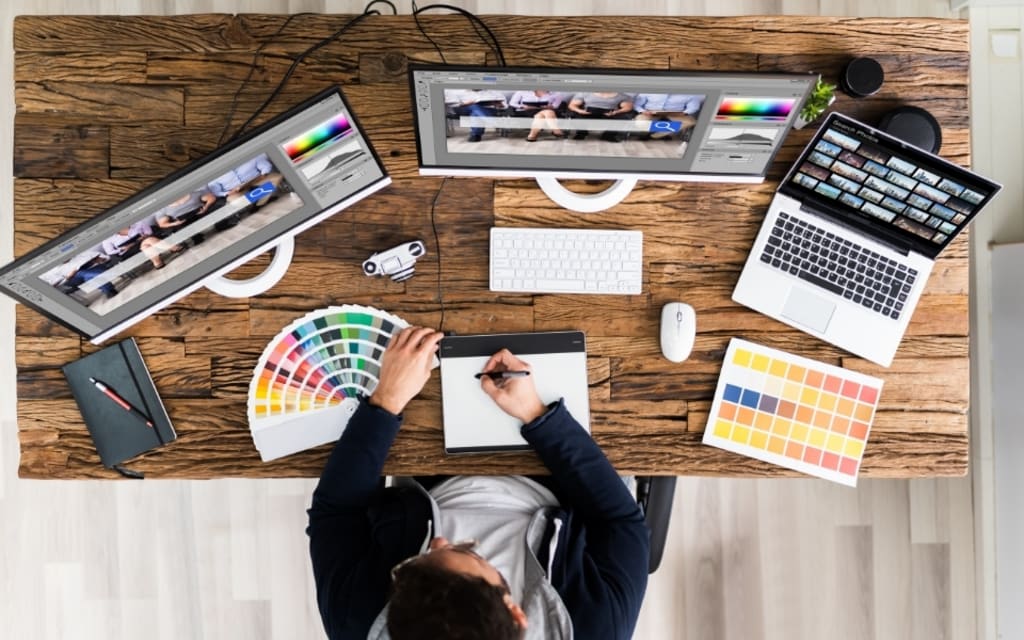 Photo Editing
Are you looking for the best photo editing software for photographers? Whether you are just getting started with editing as a photographer or a professional, photo editing plays an important role in the post photography session.
Photo editing softwares helps to highlight and focus the key subjects in the photos, and transform your images into something incredible and attractive to the eyes.
There are numerous photo editing softwares to choose from, here are the top 5 best photo editing softwares for photographers to get picture perfect images.
1. Adobe Lightroom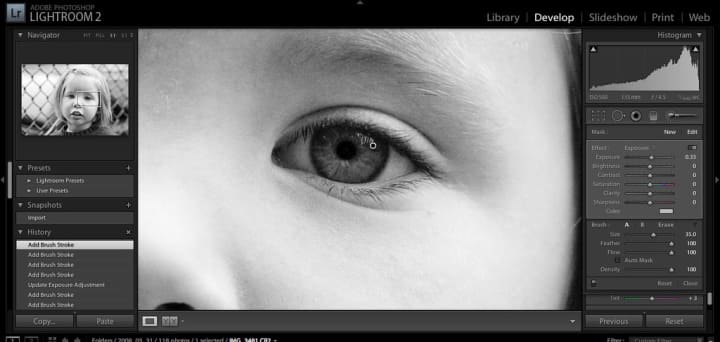 It is said to be one of the best photo editing softwares to take into account. It is known to all that Adobe softwares is the best in the markets and is preferably the first choice of users.
Adobe lightroom is a simple, user-friendly, and easy to go interface software. It is a great application for beginners as well to be more specific. When mentioning the best photo editing softwares for photographers, Adobe Lightroom is the first thing that should be in the list.
Giving the photographers and the user a clean workspace and easy interface, providing you with quick access to the photo library, drop down menus on the right, SEO friendly as you can add keywords to your images as well.
If you are new to the software, you don't need to worry as Adobe Lightroom gives you walkthrough guidance when you first open the software.
Some of the Key Editing Feature of Adobe Lightroom are:
Camera and lens photo retouching and corrections
Face detection tool for auto organization of photographs
Basic and advanced editing adjustments such as brush and gradient fixing, blurring tools, professional presets and filters
Multiple Device Support and more
2. Adobe Photoshop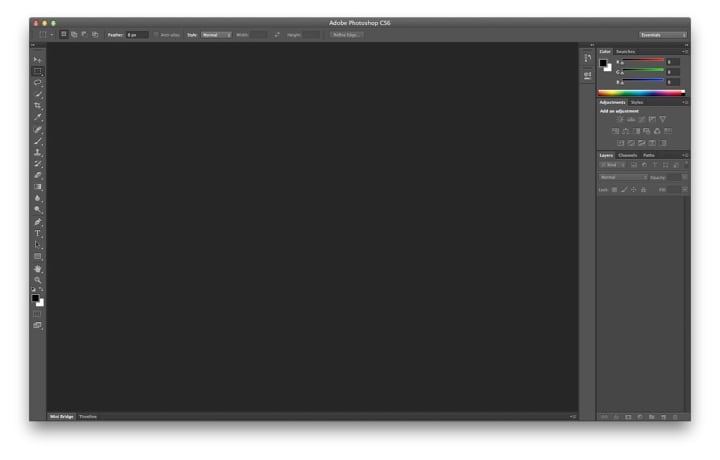 While Photoshop is known to be of a more advanced level photo editing software, it provides its users with multiple numbers of tools to work with.
With preset workspace for basic editing, Graphics, 3D, and web it also includes workspace for photography.
Some key features of photoshop are:
A customized workspace
Retouching
Layering tools and multi layer editing
Filters and brushes
Advanced color editing and more
If you're looking for advanced software for high end editing photoshop is the perfect program for you to work with.
3. Skylum Luminar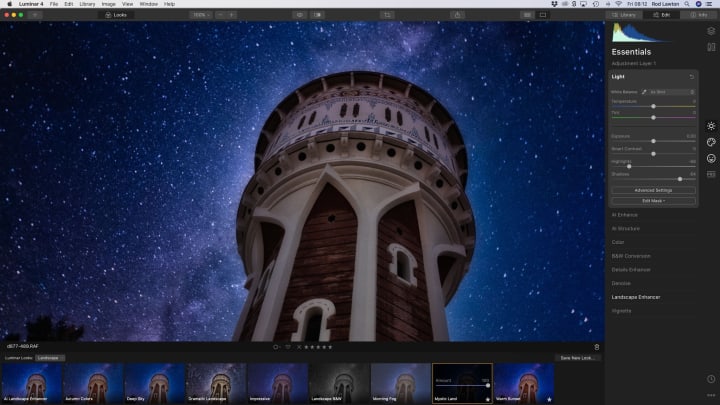 One of the most popular editing softwares to have quickly grown to be photographers favourite editing tool in recent years. Luminar can be used both ways as an individual editing software or as a plugin for Photoshop, Lightroom and even for Apple Photos.
Luminar provides its users with an extensive preset workspace specially designed for editing for photographers. Whilst Photoshop offers presets as well, Skylum Luminar's presets have a much higher range and are more specific to photo editing needs. A great advantage in addition to the following features is that the user can also create their own workspace.
Some of the preset features in Luminar are:
Highly Professional
Time saving and user friendly interface
It has all the essentials
Options for Black & White pictures
Preset for different photography genres, like, Landscape, Portrait, Street or Aerial etc.
While to some, Luminar might seem a bit more difficult than Lightroom or Photohop because of its extensive editing tools, it definitely stands out in contrast to other editing giants in terms of their special feature- an A.I.
The AI slider essentially remedies and adjusts the pictures on its own so that users would not have to worry about working on the bare basics and instead save time.
4. ON1 Photo RAW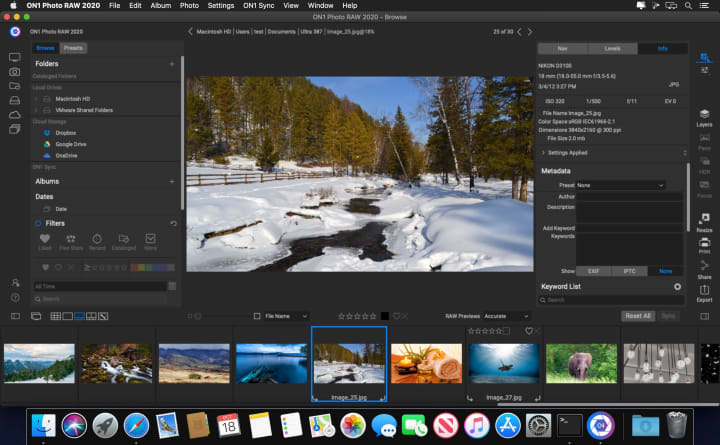 Offering free trial, comes with an easy download and installation process. The onscreen instructions help to download the program and use it on any operating system.
You might be a little overwhelmed if you're editing for the first time but ON1 makes sure you have the tutorials and guidance handy while using the software.
Some key features of ON1 are:
Faster than other photo editing softwares
Exclusive filters , effect option and custom preset
Borders and Textures with Live adjustments and more
5. Corel PaintShop Pro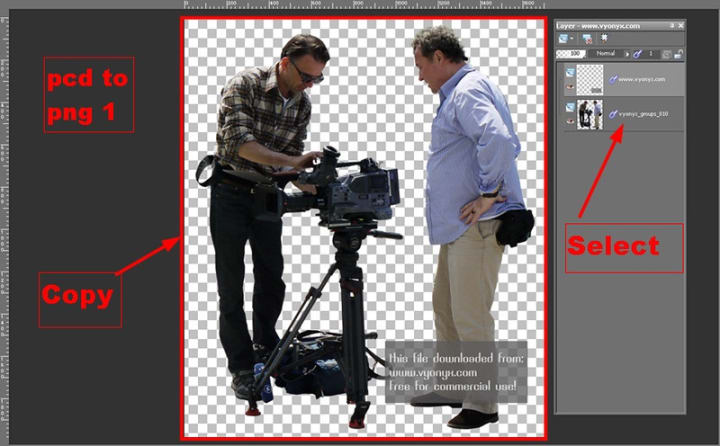 If softwares like Photoshop or Skylum Luminar and its complex tools and features are not up your alley, then Corel PaintShop pro is the go to for you. Corel PaintShop is an extremely easy to use softwares that also makes your pictures look professional grade. It is also great for beginners and for people who need to get a quick edit in a short amount of time.
Some key features of Corel Paint Shop Pro are:
Masking and Layering
Brushes and smart clone technique
AI enabled Preset
Photo editing : 360 degree
Graphic design templates
Basic and advanced photo editing
Processing of Raw Image
Plugins of tools such as brush, color palates and more
We all know photography is an extremely difficult task to do but a lot of photographers, especially news ones, forget that just taking a picture will not end the process.
More often than not, the photographers themselves have to retouch and edit their pictures and the first step to doing that is to find the most compatible software you can find.
We hope this article has helped you figure out which softwares to use or at the very least understand what kind of features you need for your photographs.