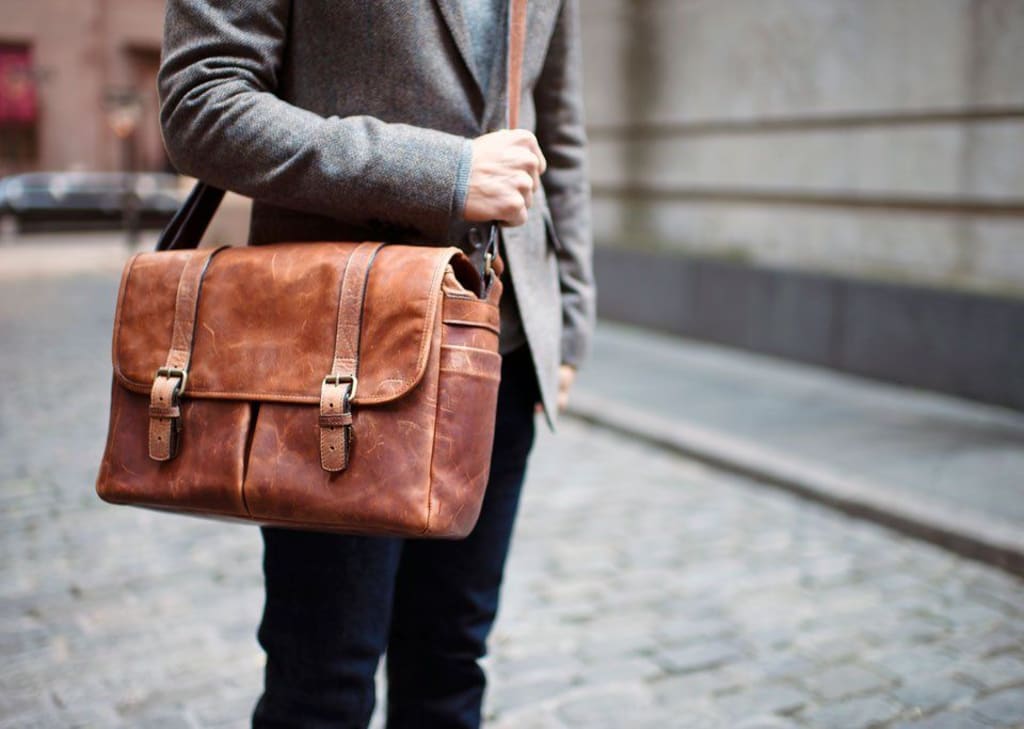 Read this if you love photography, or you might not see the essentials in making the best out of your career. It doesn't matter if you've been a photographer for years, or only just began, these things you should carry in your camera bag are some of the most forgotten pieces of tech necessary for capturing the perfect portraits and scene you just have to ensure they're in the bag, that's all. Just make sure they're safe from inclement weather, as well; here are some tips to protect camera gear.
This is a perfect know-how for those getting started as a freelance photographer, but it's valuable information for all photographic enthusiasts. You don't even need the most up to date technology, either. That's what makes photography such a versatile job description; you can find the most useful camera accessories for under $50, that is if you look in the right places. Most of them are things you should carry in your camera bag, but not all of them are necessary.
For any photographic element, gaffer tape is a must-have, otherwise you won't have the adhesive needed in making your pictures stand out. It may be more of an emergency kind of necessity, but gaffer tape's always good to have in no matter what condition you're in.
Not that you're actually using tape for or in your photos, it's just a necessity for practical, everyday needs, such as making surfaces sturdier, or keeping things together. Whatever the case may be, gaffer tape is among things you should carry in your camera bag.
Everyone in the photographic world knows that having an extra battery is not only a necessity, but will probably be the smartest decision you make. An even smarter one would be bringing along two extra batteries, because shit happens and you never know what to expect when you're on the road freelancing.
While you might not be using a Canon, you can find every battery necessary on Amazon. They come in multipacks, too, so you won't have to worry about buying more after, especially if you're smart and grab some rechargeable ones, just some necessary things you should carry in your camera bag.
It comes highly regarded as one of the most versatile and necessary pieces of equipment in the realm of photography, probably the number one best multitool (and therefore tool in general) for photography: Really Right Stuff's MTX multitool; it's better even than a Swiss Army knife.
It comes with a long list of awesome specs, all under a clean $50 price tag. This is a multi-tool bit screwdriver that gives you an unlimited amount of variations to your photography, placing it within the things you should carry in your camera bag. The Really Right Stuff MTX multi-tool driver is a photographer's companion, so don't let it slip past your attention.
While others can be around $40, Photographic Solutions sell theirs for only $20, which is a bargain if you ask me. This cleaning fluid is meant to eliminate bad rubs and unwanted smudges that cover the camera lens, ensuring your photographs are not only superb, but crystal clear.
It's no wonder the cleaning fluid is among things you should carry in your camera bag, for it's almost as important as spare batteries or an extra zoom lens. Solutions also has very powerful swabs to make cleaning lenses less of a hassle, or you can just buy...
As cleaning cloths go, Spudz make some of the very best products, but their highly personalized microfiber cloth (which comes in a myriad of different colors other than camo) is another necessary piece of equipment among things you should carry in your camera bag.
Most photographers bring a rag or towel along with them, but the really smart ones know how important the right material is for their cameras. You don't want to worsen the quality of the photograph by smudging up the lens more than it's already smudged. Instead, grab the ultra microfiber cloth from Spudz and you'll have a truly packed bag.
The tripod is literally so important to photography that it should be a no-brainer for things you should carry in your camera bag. While there are hundreds of various tripods out there, Tamrac's probably got the best for travel and mobile utilization.
It's only $50 and you're getting a lightweight, collapsable tripod that can fold out to 44 inches and ranges up to 15 inches in length. It can either be placed inside the bag or can even be attached to the side so it doesn't weigh your bag down or add bulk.
It may not be a necessity, but the UV lens filter definitely helps to make photos that much better. Depending on the lens and ring size, you could be looking at a truly expensive piece of equipment among necessary things you should carry in your camera bag, but AmazonBasics has the quality tech you need for only $5.
You'll want to find a lens that is multicoated, which means that the coatings reduce flare and improve contrasts. You may also want to get a Skylight for all of your cameras, that way you reduce the amount of times you touch the actual camera lens, since these replacements can cost you expensively.
For on the go printing, the HP Sprocket is a must-have go-to. It's not only the hottest piece of mobile printing in the world of photography, it's also among the most important things you should carry in your camera bag.
Even if you're not the type who uses smaller, on-the-go photographic elements, it's still a neat piece of tech to have and is an awesome way to develop your photos on the spot. It's compatible with both Android and Apple smart phones, in addition to your main camera.
One of the most important accessories for photographers is the polarizer, which isn't quite like the UV or sky filter but is somewhat similar in context. The polarizer, like Tiffen's shown above, creates richer, cleaner photographs by cutting glare away and by enhancing the shot with deeper contrasts.
Much like the UV filter, Tiffen's polarizer is among things you should carry in your camera bag, for it helps to make photos that much better. While most polarizers can be exceedingly expensive, this one is $25 and works great for every photographer!
You never know when you're going to need some shine and makeup, especially if your target field is portraits and human photography. Neutrogena has you covered with their shine control powder, another addition to the things you should carry in your camera bag.
Don't believe me? Ask any real photographer, they'll tell you how necessary blush and makeup is when you least expect it. Other good random oddities to have in your camera bag are garbage bags, small towel, and a memory card or two.
The Vertex light modifier is a photographer's dream come true. Portable, secure, technologically advanced, it's a must-have among necessary things you should carry in your camera bag. It uses sophisticated specifications for the best picture taking on the market.
Vertex's light modifier enables fine-tuned flash outputs and studio-like results, for multi-dimensional lighting, target bouncing, thumb-shift ratio control, and so much more. There's a host of added features and components that make it a steal for $45!
About the Creator
A cosmic adventurer rendering wayward letters into infinite lengths of conception and prose, like quantum streams of pneumatic information
Reader insights
Be the first to share your insights about this piece.
Add your insights