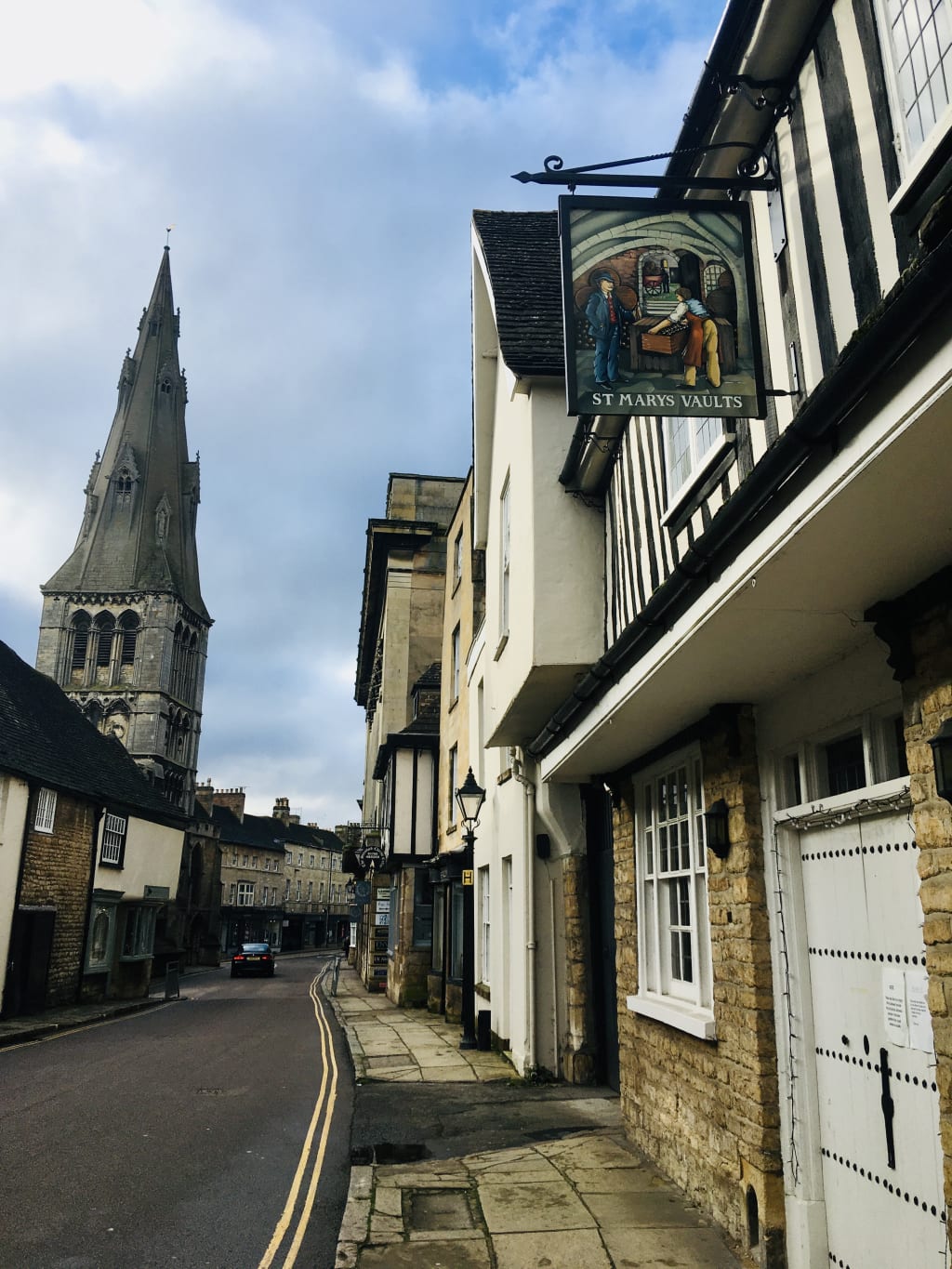 One of Stamford's many drinking establishments
Well, here I am. Back in my hometown. I've moved away many times. I've made a home in several cities around the UK. I've lived in a few different countries. I've travelled the globe. When coronavirus unleashed itself on an unsuspecting world last March I was in Peru, finally about to fulfil a lifetime's ambition of climbing up Machu Picchu. I didn't quite make it. Instead I was locked down in a hotel room in Cusco for three weeks before being repatriated back to the UK on an emergency flight organised by the British government. And now I'm back in my hometown, in my childhood home.
I don't doubt the pandemic has changed us all in immeasurable ways, and made us all look at the world through fresh eyes. For me, it's given me a renewed perspective on my hometown. As I wandered around to shoot some pictures for this challenge, for the first time I was struck by just how beautiful it really is.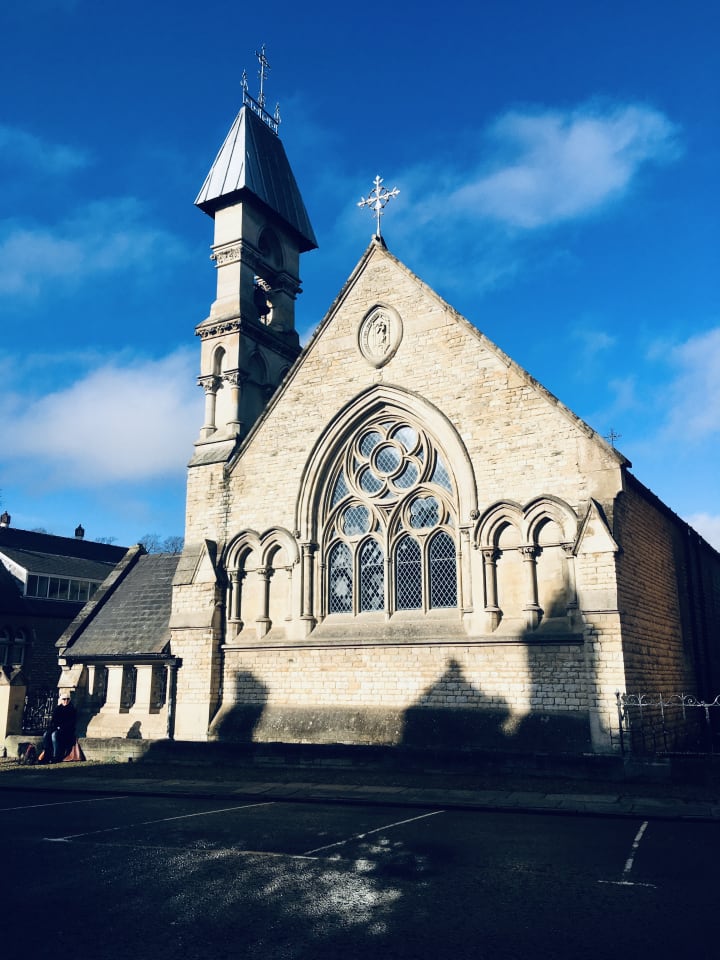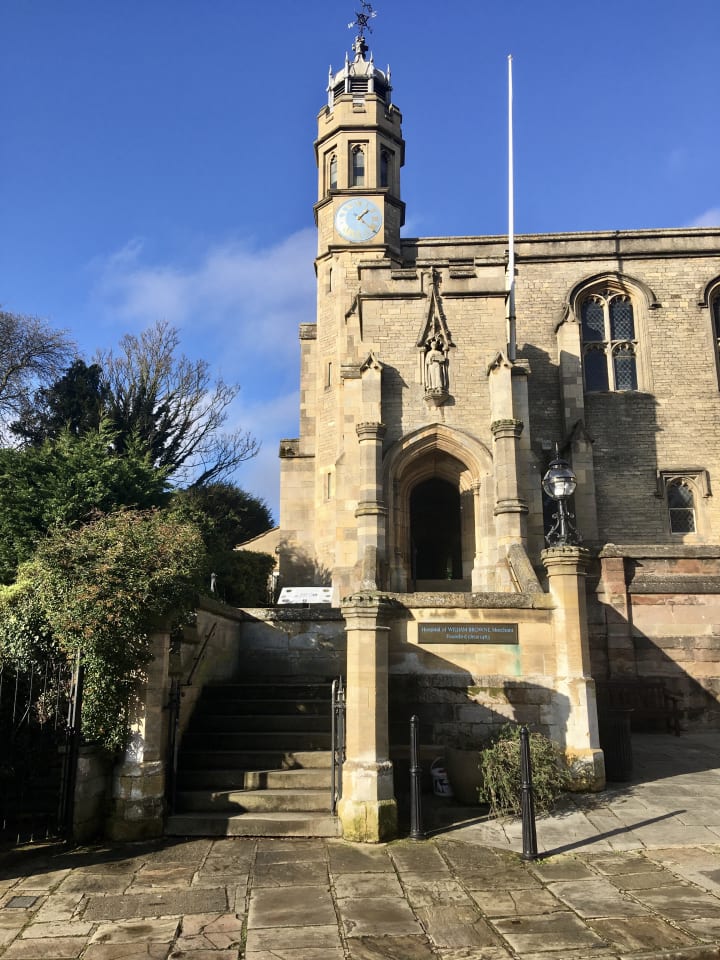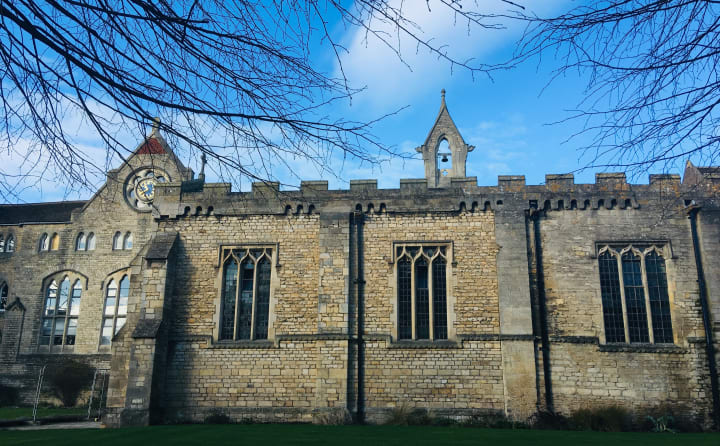 When I was younger, I hated my hometown. (Like most moody teenagers I suppose.) It felt small and boring and provincial. There wasn't even a Topshop! As I gazed out the window instead of listening to my teachers, I wished fervently that time would fast forward to when I could head off to university somewhere exciting like Leeds or Manchester or Newcastle. Trudging down the high street past the dull stone buildings, I dreamed of the bright lights of London, or the wide avenues of Paris, or the dizzying skyscrapers of New York. Anywhere other than a sleepy ancient market town in the middle of Lincolnshire.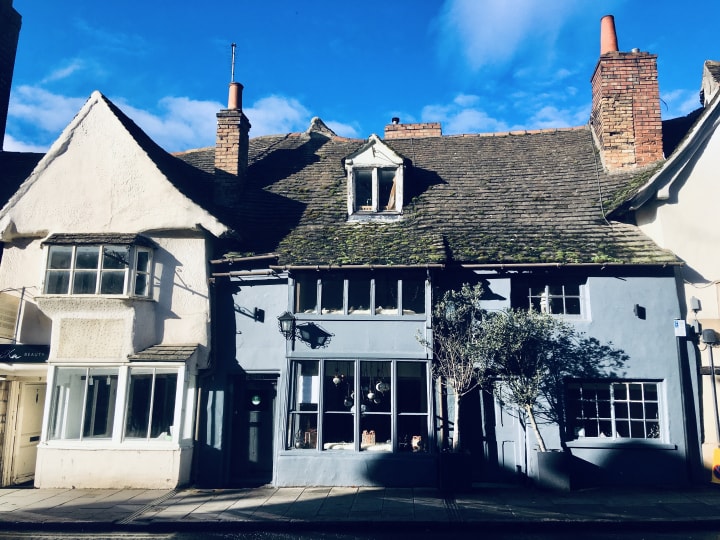 Maybe it's the fact that I'm writing this during a global pandemic with the feeling that we're living through a historic moment, but I've realised that what makes my hometown truly special is the sense of history you feel walking around it. In the UK you don't have to go far to find a historically significant site, but this town is full of them. Traces of our earliest ancestors have been discovered in the area, with Neolithic finds unearthed in local quarries, the same quarries where the stone came from that gives the town its distinctive look.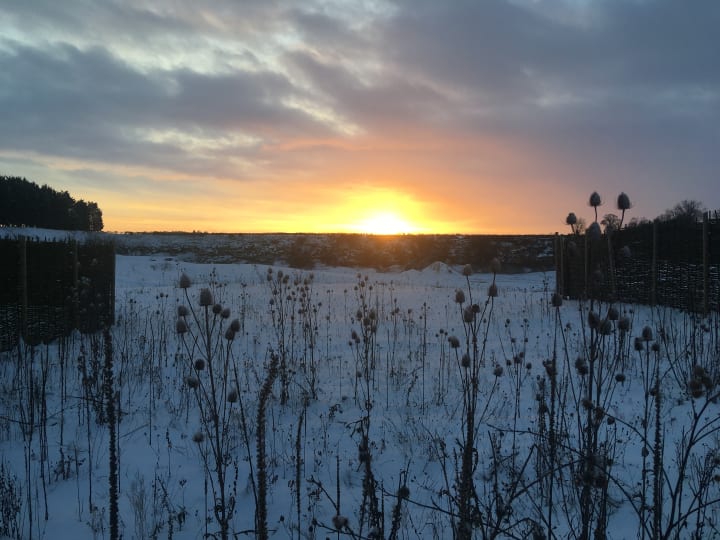 The Romans were the first to mark this location, creating a ford across the river on their journey north. Boudicca, iconic queen of the Iceni, chased a Roman legion across our little ford in the British uprising of AD 61. Later, the Saxons would arrive and turn the small settlement into a thriving community. They also gave it the name it still has today: Stamford (a corruption of Stony Ford). In the 9th century, Vikings invaded and made Stamford one of the five boroughs of the Danelaw. A couple of centuries after them, the Normans conquered the area and built a castle to keep control of the surrounding area. It was demolished in 1484, but one small part of it still stands. I've walked past these curious, freestanding, blocked-up windows hundreds of times and not once did I ever contemplate what they might be.
"Curtain Wall" by It's No Game is licensed under CC BY 2.0.
By the 13th century the town was booming. It was one of the largest in England, with a castle, fourteen churches and several monasteries. Parliament met here sometimes. Though the religious institutions were mostly destroyed in the Dissolution of the Monasteries, many of the churches are still standing. I look up at St. Mary's tower in wonder, contemplating how many people have walked in and out of that door in the 800 years it has stood here. How many baptisms? How many weddings? How many funerals?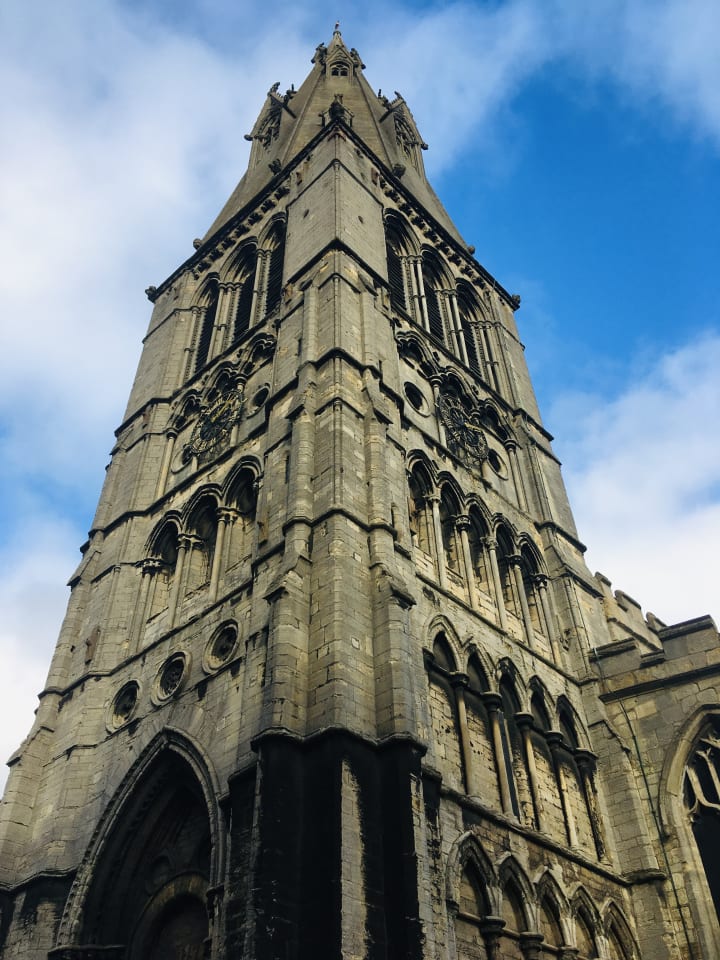 In 1333 a group of disgruntled students and professors defected from Oxford University to Stamford, aiming to set up a rival establishment. The University appealed to the King, and the dissenters were ordered back to Oxford by royal decree. The old gateway to their short-lived university still stands in its original place, with only a door knocker and a plaque as a reminder of their academic ambitions.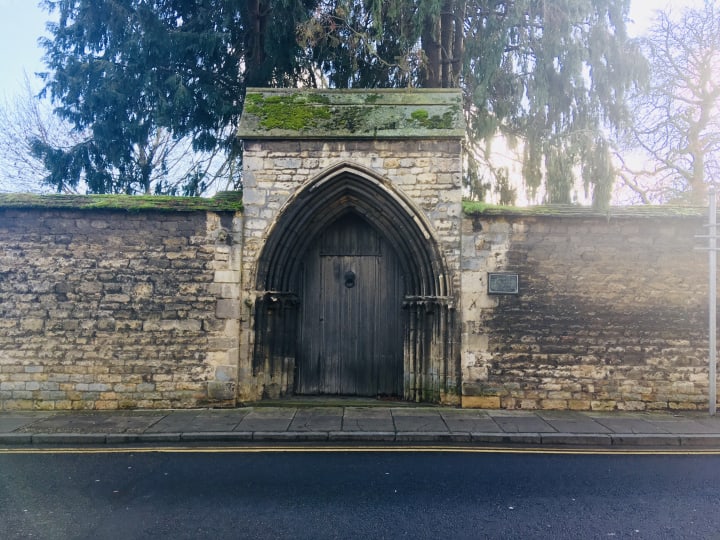 Kings and queens have visited the town, including Elizabeth I who came to visit her Lord High Treasurer, Sir William Cecil, a local man who built the stunning Burghley House in the mid-1500s. (I was never a fan of Burghley when I was younger, mainly because we were forced to do our dreaded winter cross-country run around the park. This year, thanks to COVID, a brisk walk around Burghley was my birthday party…)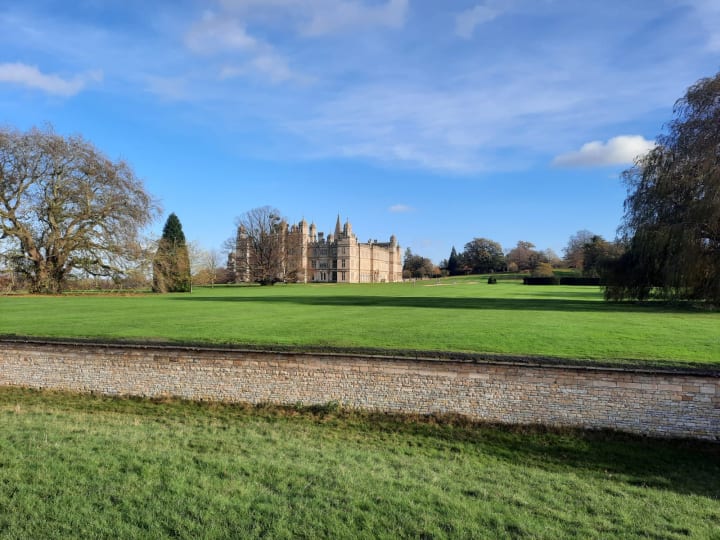 At the end of the 18th century, improvements were finally being made to the Great North Road that ran from London to Scotland, passing through Stamford. Essentially, no roads had been built since the Roman ones nearly 2,000 years before. With a decent highway and the invention of stagecoaches, travel times were slashed. And luckily for Stamford, it now took exactly one day's journey to reach the town from London. Numerous coaching inns sprung up, but the most famous of all was the George Hotel. The George is a Stamford institution, on this site for over a thousand years and rebuilt in its present form in the prosperous stagecoach era. I guarantee everyone in Stamford has celebrated in the George at some point: a wedding, a significant birthday, a milestone event, a landmark anniversary. The George is a special place because the happiness of a thousand years of celebrations echoes around its stone floors and wood-panelled walls.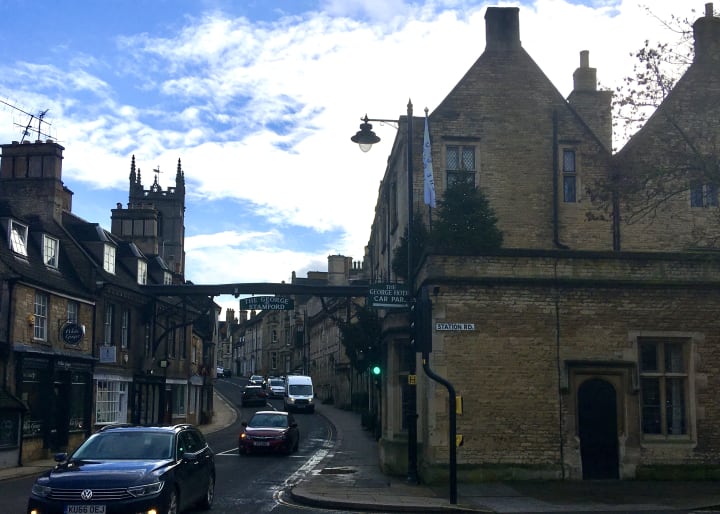 Thanks to the Great North Road, the town boomed once more in the 1800s, and merchants and professionals flocked to the town, building the lovely Georgian houses and shops that make the town (slightly) famous today.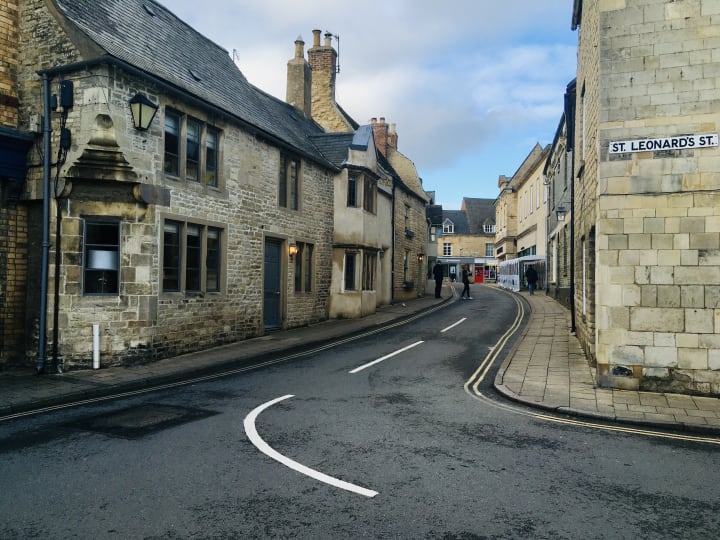 When the railways arrived, the town was bypassed and the Great North Road fell out of use. Unlucky for the merchants of the time, lucky for us for whom the town was preserved in all its beautiful Georgian glory.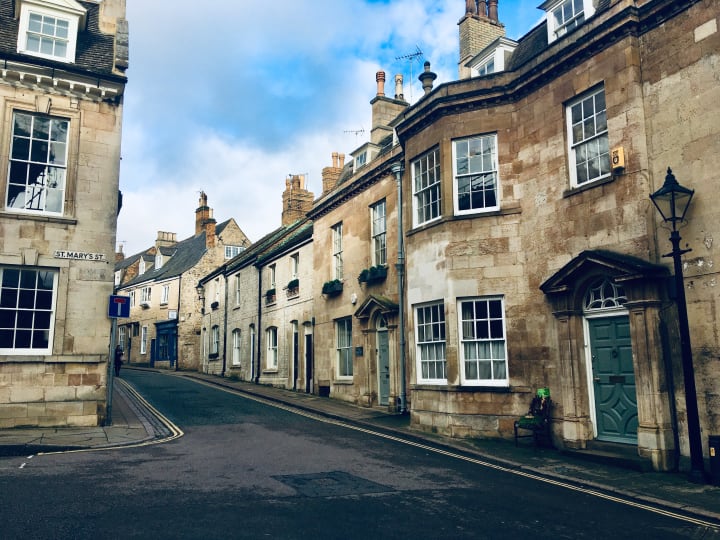 Being back in my hometown due to a global pandemic is a strange feeling. In this year of fear and uncertainty, being somewhere so familiar feels comforting and reassuring. This is a town I know so well, where memories leap out of every corner and every street. Growing up, we took it for granted. We thought nothing of that strange gate to nowhere opposite the school. We never questioned why Castle Street was called Castle Street. We never appreciated how unusual it was to have a Mexican restaurant in a centuries-old building where you had to bend down going up the stairs to avoid hitting your head on the wooden beams. Coming back as an adult with fresh eyes born from the pandemic, it all takes on a new significance.
To me, Stamford's journey represents life itself. There are ups and there are downs. There are good times and there are hard times. There are successes and there are failures. There is happiness and there is sadness. This town has seen many difficult periods in its history. Romans, Vikings and Normans have invaded; its monasteries were destroyed in the Dissolution; it was attacked during the Civil War; a third of its population was wiped out by the Black Death in 1349; the plague struck again throughout the 1500s and 1600s. Throughout everything, it has survived.
We're only on earth for a short time, and in that time we might make this town our home. But when we're here no longer, Stamford will go on without us, continuing its inexorable march through history. In a town people have inhabited for hundreds of years, living in the same houses, sitting in the same churches, walking down the same streets, learning in the same schools, drinking in the same pubs, those of us here today are not special. It is the town that is special. And it will live on long after we are gone.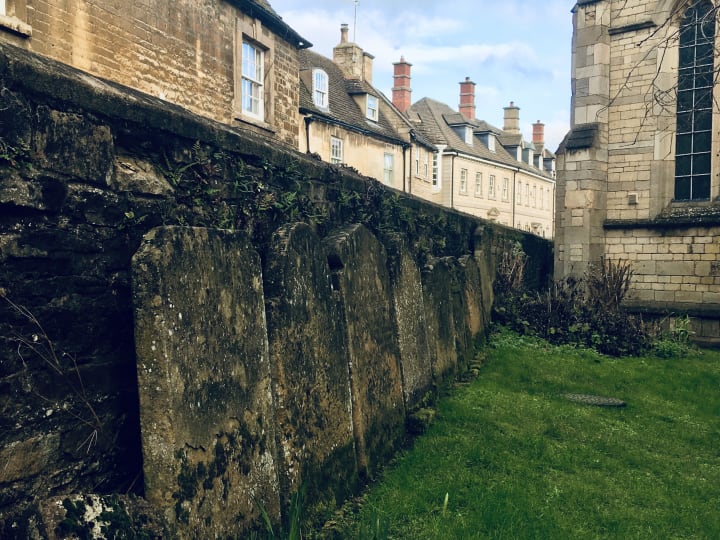 All photos taken by the author except for Curtain Wall, as credited above. Thank you to all the creators who allow their works to be used freely as a Creative Commons Licensed Resource. If you're interested in Creative Commons and their mission, visit: https://creativecommons.org/

JW
30 years on earth has given me a head full of stories and a hard drive full of photos. I thought it was about time I started putting them somewhere.
See all posts by JW →