The Colorscapes Masterclass
A story about how art and photography has affected my life for the better and my mission to help others to achieve the same results.
I fell in love with photography back in Fall of 2015. I was 15 years old at the time. I always had a fascination with the Universe and I thought it would be very cool to be able to capture photographs of the stars. I knew I wouldn't have much success with my phone camera at the time, so I did a little research on the internet to learn more about how I could start taking star photos with an actual camera. One of the first things I read about was this thing called a DSLR. At the time, I wasn't all too sure what that was. I knew it was a camera of some sort, but I had no clue why it was called a DSLR. Regardless of my lack of understanding or knowledge, I asked my parents if we had one and it just so happened that we did!
Sitting somewhere in the house collecting dust was a 10-year-old Canon Rebel XT with an 18-55mm kit lens. A camera that was released around 2005. My parents hardly ever used it, so they said I could have it and start taking my star photos with it. It was confusing to use to say the least. All these different modes and settings. Aperture, shutter speed, ISO... What the heck are those? I knew they all did something and that I'd have to learn them eventually in order to get the results I wanted, but at the time; I wasn't all too sure where to start.
I figured I would shoot in Auto mode to begin with. Might as well right? I started taking photos and enjoying the feeling of using an actual camera instead of just my cellphone. I definitely felt a lot more 'professional', even though my photographs at the time would say otherwise...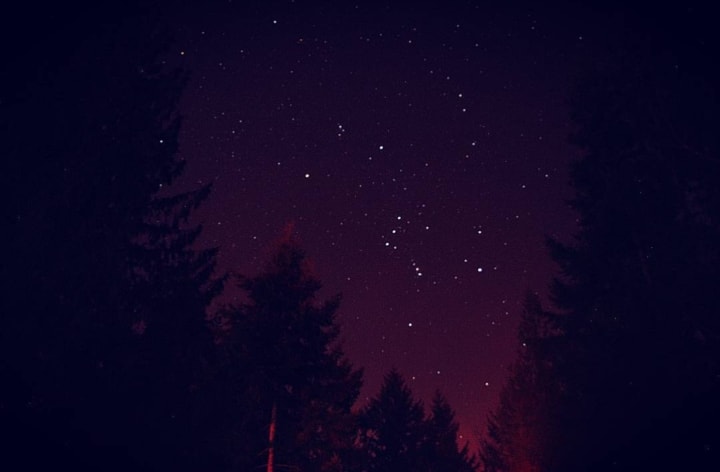 In time, I captured my first star photo... A very dark and rather subject-less image of the constellation Orion between some trees beside my house. It doesn't look like much, but at the time I was absolutely ecstatic. I finally got myself out of Auto and into Manual mode. And after much trial and error, I captured my first long exposure of the stars. My mission to capture the night sky was finally a success!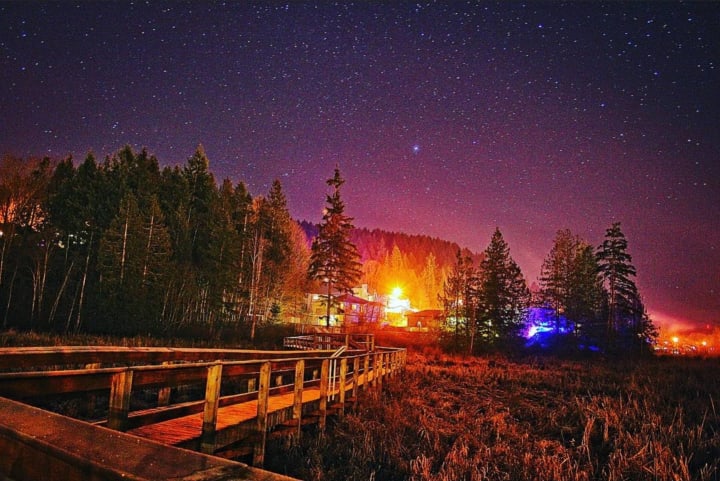 In time, I started experimenting with more compositions and different locations during the night. Above is a photo I captured a few weeks later. While the horrible angle leaves much to be desired, looking back it wasn't too terrible for a newbie capturing long exposures with a 2005 APS-C DSLR.
In time, I started photographing other things besides the night sky. I would take photos of our dog, of the forest, flowers, birds, squirrels; anything that was a somewhat interesting subject. It wasn't long before I really got addicted to photography; spending hours everyday shooting, editing, or learning about how to improve my skills. I had many hobbies and interests prior to photography, but this was the first hobby of mine that I felt truly passionate about. The first hobby that I knew I would likely never lose interest in. Little did I know just how huge of an impact that hobby would have on my life.
I created my own public Instagram page for my photography in 2016. I had been on Instagram since 2012 but I only used it for sharing personal moments and photos with family and friends on a private account. This time, I wanted to create an account where I could share my photos and get feedback from people all over the world. At first, my username was @exzachlypicturesque, a play on words with my name and my private IG username. But in time, I decided it needed to be shorter and more simple. So I settled on @calibreus, a name I came up with from my gaming days of 2012-2014. That name change would have a huge effect on the future of my work. As it became my name across all social media and even became part of my website and registered legal business name.
Now, I won't break down my entire journey and process through my photography over the years, I will have to leave that for another story. But I do want to talk a little about how my style formed from when I began in late 2015 to where I am now in 2021. And how that style impacted the membership that I currently have available to my students from all over the world.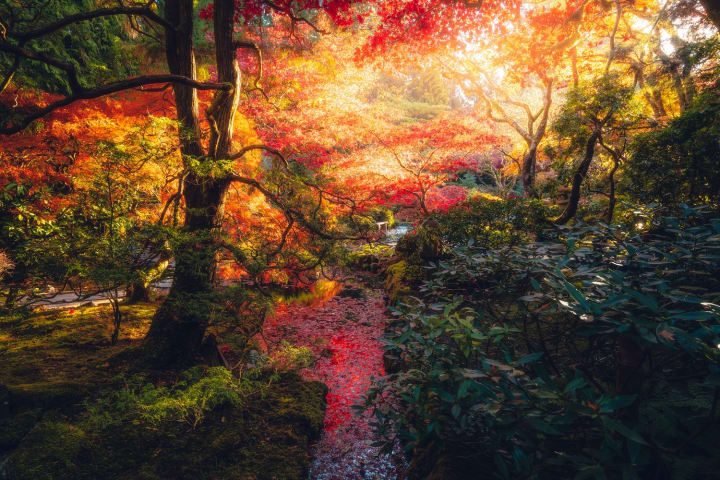 When I joined Instagram in 2016, I was blown away by the work being shared by so many talented photographers on the platform. I was seeing photographs that I never knew were even possible to create. It completely opened up the doors of my creativity as to what I could potentially capture and create in the future.
Many photographers at the time would often talk about how important it is to create your own unique style so that you can stand out from the crowd. This was something I really tried to work on in 2016/17 as I grew and learned more and more about photography. Many of the images being shared at the time were spectacular, however so many of the photos had one main thing in common: desaturation. It was quite the trendy 'look' at the time to make your photos desaturated and faded. I knew that if I wanted to stand out, I needed to do things differently. So I decided to make color the focus of my work.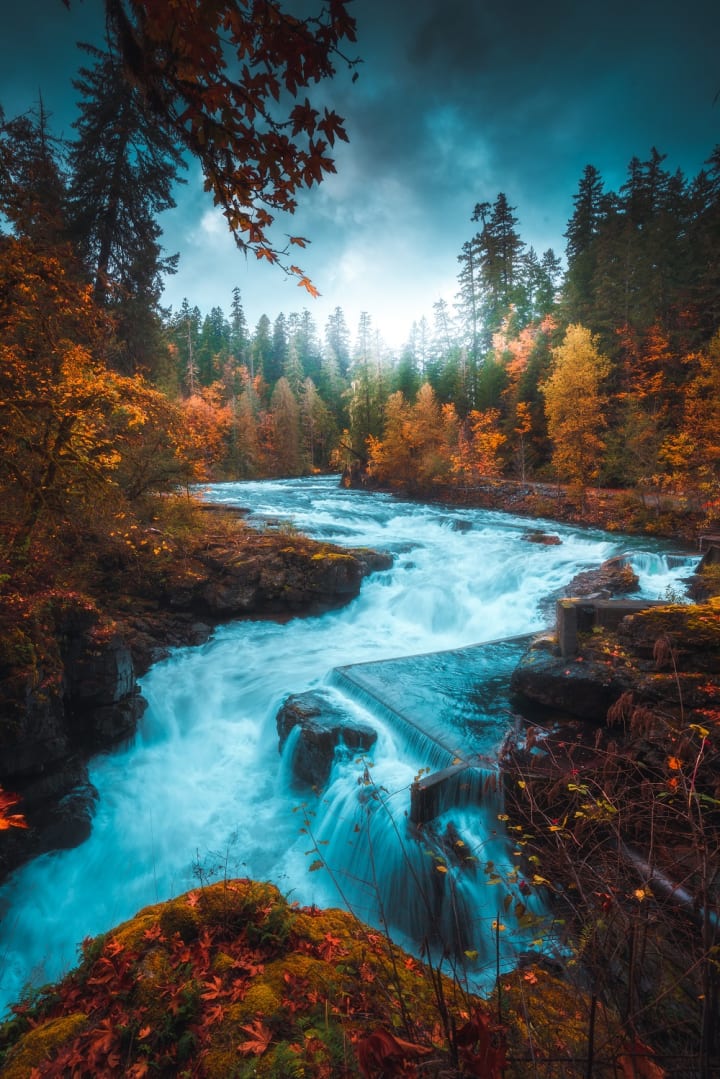 It took a lot of trial and error to create my style, and it most certainly didn't happen over night. If you scroll through my feed on Instagram, you'll see how my style of editing gradually shifted from a faded and dull look to more of a contrast-y and colorful look over the span of a few years. It really takes time to develop your style. But with time and practice, it's possible!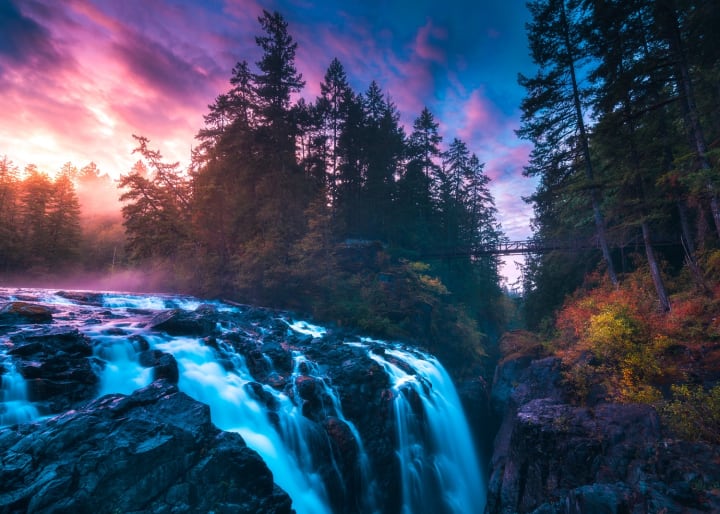 However, not everyone has the time to spend hours and hours every day for years in hopes of growing their style and an audience online as I did. You see, I was homeschooled through high school and I also worked part-time for my Dad. I had the extra time to devote to photography that not many of my friends did at the time. On top of that, I was very introverted and not too concerned about having a social life. I pretty much lived and breathed photography at the time, and I was always more motivated to go out and shoot photos by myself than to hang with friends and not 'accomplish much' (as I would have likely reasoned back then).
For those who work full-time and/or are more on the extroverted side and can't devote years to their craft, then perhaps a course is something a bit more up their alley to improve their work and create a 'style'. That's why I created the Colorscapes Masterclass. I wanted to create an in-depth and intuitive course to help people create colorful photos quickly and effectively; without the need for an extensive amount of trial and error. On top of that, I wanted to offer a private online group chat and weekly live calls to help each student to maximize their results in my program. I wanted this course to be the ultimate colorful photography membership.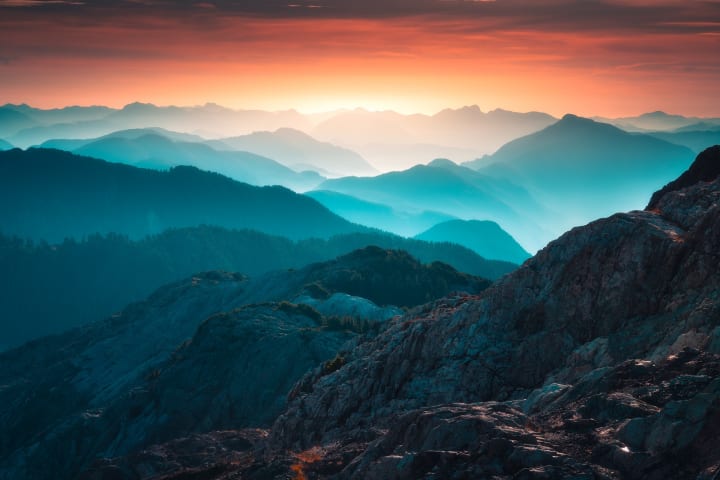 Here's a little example of what I go over in the Masterclass. These screenshots are taken from Lesson #6 (there are a total of 9 lessons in the Masterclass ranging from about 20-40 minutes each). These screenshots are taken from within the main program I teach in this class: Adobe Lightroom Classic.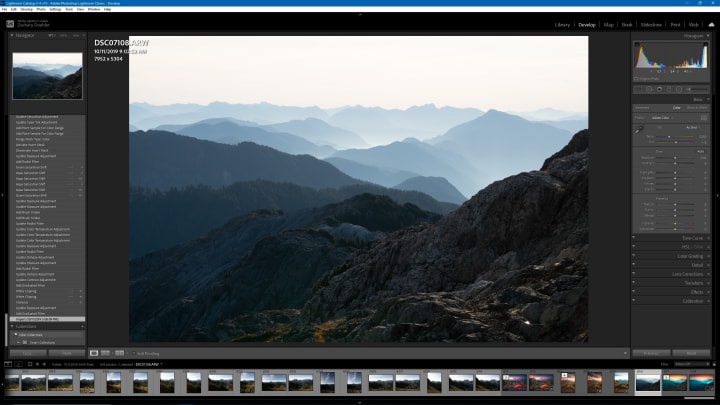 The RAW file was fairly cold and bright. There were many different directions I could have taken this edit, but I decided that I wanted to go for a more colorful and warm approach.
I started off with basic contrast and color adjustments, working through a few different panels in Lightroom and applying different techniques from my usual workflow. Then I did some darkening around the edges with the adjustment brush and darkened the sky using a graduated filter. This allowed me to add more depth and mood to the overall image and bring the viewer's attention to the center. Finally, I emphasized that center point even more by using a radial filter to add some haze and exposure to my light source.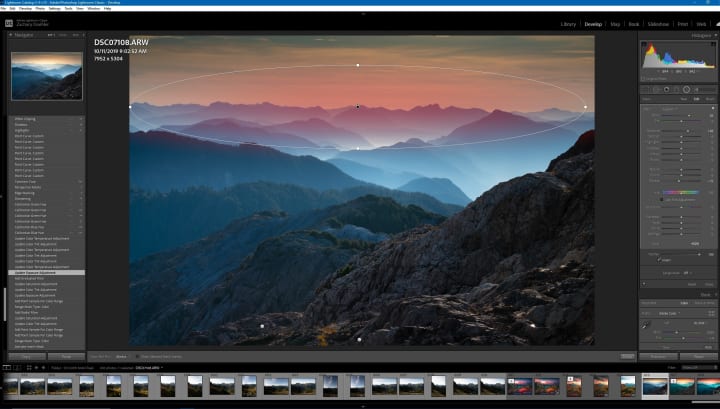 After I did my initial tweaking and local adjustments, I then proceeded to boost the overall colors in the image. I used a combination of different techniques between the HSL, Color Grading, and Calibration panels. I always like to bring over the blue primary slider in the Calibration panel because I just really like the overall color palette this adds to an edit.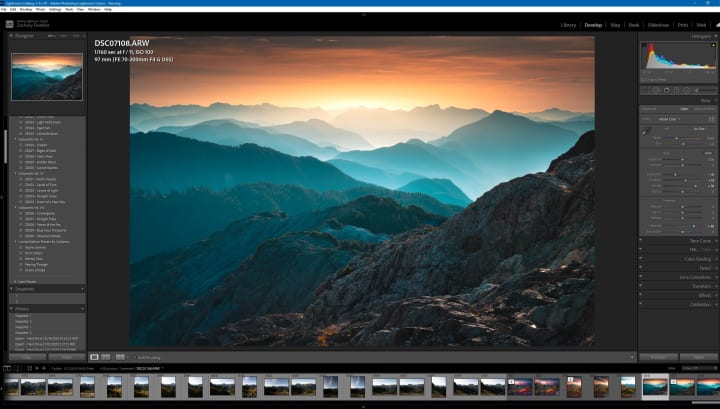 Once I was finished with all of my adjustments within Lightroom, I then brought the image over into Photoshop. I did some final color grading over there and added an Orton effect to make the image a little more dreamy and help all of the colors to blend together a bit more. This was the final result.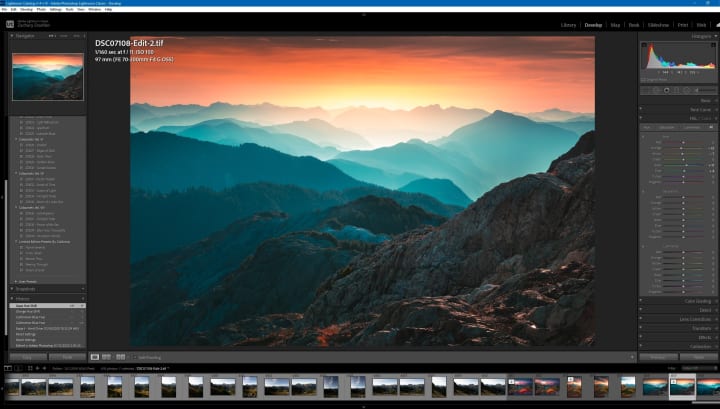 In the Masterclass video, I break up this process in 4 different segments. By doing so, I can focus on a separate aspect of the editing process so as to help the student to piece everything together for the best possible results. I also supply all of my students with the RAW files so that they can import them into their versions of Lightroom and follow along with me as we edit together.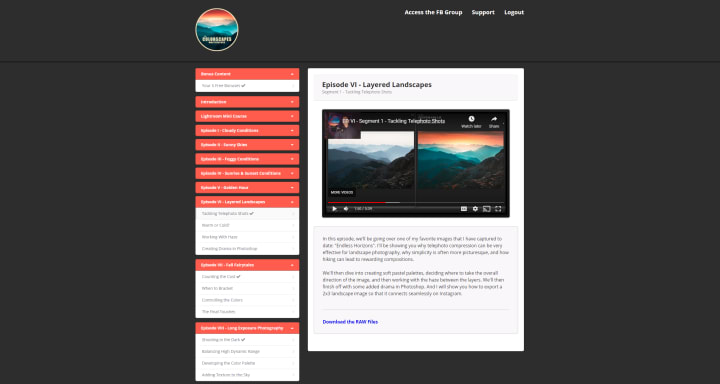 From the homepage, they also have access to their exclusive bonuses that they get to keep forever. Plus they can access the private online group chat and live calls directly from the dashboard.
So far, the Masterclass has been a ton of fun. My students have been getting stunning results with their work and honestly, we've become like a little family learning and developing our colorful photos together. It has been a wonderful experience and I highly recommend checking out the work and profiles of my students at the 'Masterclass' bio highlight on my Instagram.
If you'd like to learn more about the Masterclass and join the 'Color Collective', you can do so here!
If you made it this far, thank you for reading! I hope you enjoyed this little story about my journey through photography and my endeavor to teach others how to create their own super colorful photos. Whether you're interested in colorful photography or not, I wish you all the best in your creative pursuits.
Instagram: @calibreus
Website: www.calibreus.co
About the Creator
Hi! My name is Zach and I am a landscape and nature photographer from British Columbia, Canada. I look forward to sharing with you the behind-the-scenes of some of my adventures!
Website: calibreus.co
Instagram: @calibreus
Reader insights
Be the first to share your insights about this piece.
Add your insights