The BEST Impulse Buy I've Made as a Videographer
Guide on how to blow through $3,200!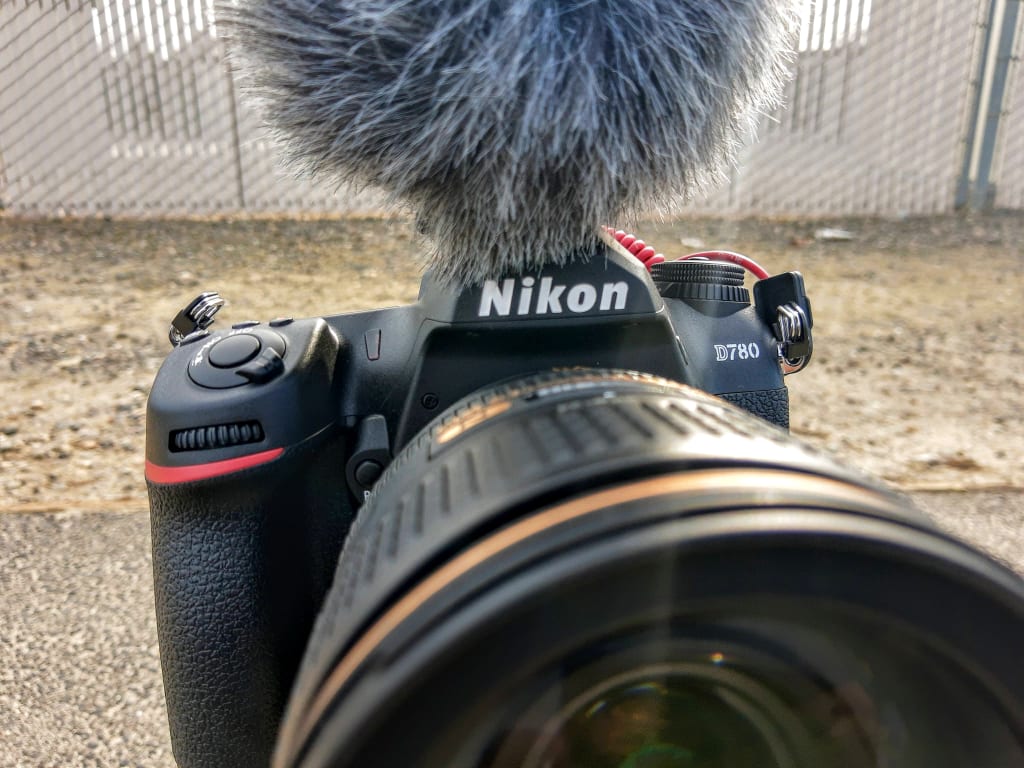 Photographed during one of the outings, early 2021
The creative world of photography and videography has held my attention since as long as I can remember, from the moment I got my first Nikon DSLR to now, it has been a tremendous journey I've been through over the years. The landscape has gone through some changes although one thing remains the same, pursuing the best tool around to tackle both photography and videography for content creation, which has accelerated its cycle more so than when I first got a hold of a DSLR of my own. Recently I've gone through an endless amount of research to perfect my choice of my next videography tool because there are merely two types of content creating I do now that are crucial to my library.
I mainly create "vlogs" documenting photography journeys and have set an intention to start doing during this year so I wanted a tool that could be versatile in helping me capture my photography adventures as they happen. I have ideas for putting together short "documentary style videos where I can narrate my adventure departing from your typical "hey guys, look what I'm doing" vlog I've seen a majority of photographers do. The other half of my content creation would be documenting the types of trains that pass through wherever I end up trackside just to see the kinds of interesting action I can capture on camera. I couldn't use my photography setup, which is a Nikon D7000 using a Nikon 24-120mm F4 mounted on it, because I photograph the trains I see in addition to shoot video footage. I was looking to re energize that passion I've had for putting together train videos since I was 13.
But a while went before I could make that decision as I continued to shoot video on my high definition Sony camcorder I bought on the cheap side and I'm pretty sure it was three years old when I bought it.
So what tool was going to be the ideal choice for me? And would it be "overkill?"
Being Bombarded By Temptation
I often searched for inspiration on Instagram, sometimes as to what kind of work I was aiming for, what photographs I wanted to capture, new locations to search, etc. and it wasn't long before I started to see pieces of content from Instagram to TikTok to Youtube to Pinterest about what tools videographers use as their main "go to" set up for content creation. It's not like I'm never paying attention as to what camera models roll out of production because I've also had aspirations to produce gear reviews for my photography channel too. Maybe somewhere down the line.
The difference is I never truly took the time to think and ponder about what I'd use on my "day-to-day" routine of capturing trains in different, more diverse locations.
Since upgrading my laptop, I've switched to ShotCut from Windows Live Movie Maker which introduced me into a whole slew of different functions for video editing such as color grading. But there was a limit, if I color graded too far off, the footage from the camcorder would start to fall apart becoming grainy and unpleasant to look at. So if I was going to upgrade, I wanted to choose something that was going to give me extra benefits because I do want to fix the footage before exporting, something that allows me to color grade like crazy without ridiculous limitations. And it wasn't far to get there either.
There were "reels" on Instagram where the photographer, or videographer, explains briefly the benefits of shooting in "LOG" settings and capabilities instead of your box standard video picture. I've found even shooting in the "Flat Picture" profile most Nikon cameras have nowadays has more benefits than shooting in standard video settings if you wanted to tweak up your footage. Add that to the list.
In combination of mentally writing a list of ideal features I'd like my camera to have, I've started to do research on what cameras to start looking towards. Thank god for TikTok, Youtube, and Instagram!
My first choice was to go for the newly released Sony A7S Mark III which would present a dilemma of switching systems adding to the expense of owning it as a proper videographer's camera then I looked towards the base model in Sony's lineup, the Sony A7 Mark III.
Tempted I was to hit "Add to Cart" and be done with it but I had a feeling there could be another option that employs more benefits for me as a content creator.
Again, same dilemma to face but at least I wouldn't have to declare myself bankrupt from doing so compared to the previous model. The holiday deals presented an easily accessible way in for me to properly switch systems which I was tempted to take until I began to see an assortment of content from photographers and videographers who've shot with the Nikon D780 which was announced in January last year, boosting in 4K video capabilities, included an announcement from Nikon themselves bringing "N-Log" via HDMI a few months after its initial release.
I went to the Best Buy store online and saw it would be more accessible to spend on the "Nikon D780 Kit" where it comes bundled with another copy of the lens I have mounted on my photography setup which was keened because I honestly didn't want to go back to using my kit lens for it. Not to mention added warranties covering both pieces of equipment for one additional fee which means I didn't have to purchase separate warranties.
I honestly thought "N-Log" was built into the camera but come to find out it's an external feature, and to be truthful, it doesn't bother me because when I do purchase an external monitor for it I'd get a bigger screen making filming myself all the more handy and easier. And if people spot me out on the streets filming with it shooting some additional footage for "b-roll", they'd naturally assume I'm filming for a production company or something along those lines.
It's as if I knew which direction I was swaying towards but I consciously kept playing "the dummy" and second guessing if it's the right choice for me into this next phase. I kept picturing myself purchasing the Sony A7 Mark III and shooting my video work on it especially because it has color grading profiles built in, i.e. S-LOG3, and the library of nice, tasty lenses to use which eventually I'd completely switch to Sony… or should I hold off and purchase the Sony A7S Mark III???
On Youtube, I've seen another piece of content from a videography channel I've subscribed to for a while demonstrating the capabilities of the Nikon D780, once again, making my decision indefinite as to what to choose. It wasn't until I took numerous playbacks to that video that the intention started to solidify itself within, "I'm going for the Nikon D780…" I affirmed before going to sleep.
But have I made my choice?? Had I made up my mind on which to choose?
On The Day Of…
I went to Best Buy the following morning where I made a straight walk towards the cameras' department where I got lucky enough to see the Nikon D780 on display enabled for me to play around with, but I've continued to feel some hesitance as if the decision on upgrading to a proper tool for my videography was on shaky grounds.
The ergonomics on it though were amazing which continued to make it difficult for me to make up my mind because if I decided to use it for photography, and I already have, it would be a really nice kit to hold and help capture the shots I've framed up.
The entire time I was there, an associate was helping me in making the decision as I told him straightforward what kind of content I'm doing and what features I'd like in a camera. To be truthful, the Sonys weren't that bad in ergonomics although there was a difference seeing as I found it difficult to let go of the Nikon. It shouldn't matter anyways because seeing as the camera would spend most of its time propped up on a tripod, the ergonomics should be last in my list.
Finally, the associate told me a brief story of his roommate and how he enjoys his copy of the same Nikon camera for the work that he does which is doing both videography and photography. I swear from the moment he began to mention that, I could not take the mental image out of my head of "what if I'd enjoy it too just as much?"
Especially because I really love Nikon entirely!
So the hammer strikes. I made the purchase for my new Nikon D780.
An instance of delayed gratification because the order had to be processed to be shipped to my home because the camera kits were fresh out instore. Of course, because it's the holidays! "But at least I got it now… it's over… and I'm making the best of it for filming!" I said to myself right as I left the store, satisfied that I was able to choose. I've had to have felt rich after picking out the kit because the final total for the camera kit, the warranty, and the ND filter I've decided to purchase would be $3,150.
It's not like this was a "first" for me because five years prior, I did the same for my Nikon D500. But it is the first for purchasing a major upgrade as my new, main "go to" setup.
Past Three Months Later
If I have to be honest, this resolution of shooting as much as I can was flange out the window because I've shot footage 8 times from the moment I received my Nikon D780 to the present as of currently writing this, and I've wanted to do a lot more of it but problems got in the way of doing so. By that,
I mean just one MAJOR problem. Money. This month itself I have not gone out trackside to capture anything which I probably should but there are plans in place and there are workarounds for this.
In those experiences where I did shoot footage, I can honestly write that it's the BEST decision I've made as a content creator especially because the "Flat Picture" profile does permit me to color grade my footage the way I want it to be seen. There was a downloadable .LUT file available from Nikon's website however I only use it in certain occasions considering how it overblows the colors sometimes.
I've enjoyed attaching the external microphone I've had for a few years and still works properly on the newer setup, the only thing I wish I found out was to properly setup the audio and enable the "Attenuator" function because it could monitor the audio and it the noise is so loud it begins to clip, the attenuator function keeps the audio steady and leveled no matter the circumstance.
Seeing as how the engineers can lay on the horn often, you can see why this was a problem at the beginning where I was breaking it in. After that function was enabled, it did a great job keeping the audio levels even and grounded compared to nearly crippled when a train was passing the camera and honking its loud, loud horns that I think any louder and the camera would turn itself off to go into hibernation.
Or at least a reason not to function correctly at all. The other bad news is that some of the video footage I've shot would be rendered somewhat "useless" because of the audio issues but maybe I can work some "production magic" to salvage them for a future release.
I honestly cannot wait to start filming more content simply because the Nikon D780 is an absolute joy to use for videography, hopefully more opportunities present themselves for me to venture outward to capture because I do aspire to build up a grand catalog of exceptional work documenting trains for it's one of my most ambitious goals personally.
Maybe I'm guilty of influencing the "add to cart" trend after writing this but if you're thinking about shooting video and wanting to start out on a serious note or if you are a seasoned photographer or videographer and looking for a capable replacement, look no further.
The Nikon D780 can get the job done!
Reasons Why?
Earlier, I've mentioned a mental list as to what I'm looking for when it comes to picking out my next videography tool and the list is straightforward yet daunting if you're new to videography or photography. It's not as if I was looking to purchase an expensive cinema camera because there has to be a line drawn somewhere and it is, at the same time, a more expensive buy than your cheap and standard high definition camcorder you'd probably use to record home videos with.
By the time I was ready to choose on which model, the list consisted of the following---
1. Weather sealed body, because when shooting some content you can never be sure of when it's going to pour down on you 2. Accessible controls, I wanted to be able to access essential functions for when shooting video easily and minimal search i.e. aperture, mic sensitivity, etc. including luminescent buttons for darker situations 3. 4K Ultra High Definition Video, an upgrade in image quality for footage 4. "LOG" capabilities, accessible video capabilities where it permits me to edit and color grade without a "short leash" of limitations to work around, helping me bring out a cleaner, crisper image than what I've started with 5. Preference to stick to the Nikon system as much as possible, if not, then an easier route for more lens upgrades in the near future
That was it, and when I began to toy around with my Nikon D780, I slowly began to find out that it has ticked those boxes of my 'not so complicated' list of ideal features.
Knowing so, I'm filled with anticipation as to where I'm taking this kit out with me to film and despite having ideas to review camera gear which would be the latest and greatest, I doubt I would plan to upgrade from this anytime soon. The next phase would be to invest in ideal telephoto lenses to use for capturing footage of say a train far off into the mountains from a visible point. Investing in more ideal trips is definitely at the top of the priorities' list for me which would compose for both street photography and capturing railroad activity outside of what I'm used to.
Was It Worth It?
Yes. Honestly without further doubt, yes. The thing is if you don't have a creative eye to begin with, a camera is never going to do your job as a content creator.
It's YOUR obligation to spot those wonderful, creative shots. Those "money" shots.
The principle of a camera, in both means of photography and videography, is comparable working in the same way as an amplifier hooked up to an electric bass or guitar. To amplify its sound from the person playing it. The only difference in this one is the camera is amplifying the creativity you possess within your imagination and creativity. In no way can a camera do the job of a human being in framing the shots itself because it's just a tool to help us capture those glorious moments.
To be truthful, this camera is a very "splurge worthy" impulse buy benefiting the path I'm taking as a content creator because it's already gotten me more excited to capture video than where I've started in the first place. The enjoyment of shooting my videography work will surely show it in the pieces of content I'm bound to put out within the next few weeks.
For the scale of content creating I do, a beefier upgrade to one of the professional camcorders would have done the trick but the impulse to "add to cart" especially for a mechanical beast Nikon's ever made for videography would pay off. For the time being, some of the content I'll produce will continue to be recorded on my smartphone which also shoots ultra high definition.
So far, the compilation I've been working on for the better part of three months will be released within the next two weeks on a new page dedicated to my train videography.
Additional note, I just started to use it for photography and I'm really, really surprised about how flexible, fast, and responsive about how the autofocusing system onboard the camera is which is the sample photograph I've linked to my Instagram having been uploaded to the page almost two weeks ago. I'm hoping to use it more for photography.
Another note, this is NOT an official review upon this particular camera model because I've decided to write a follow up which should be posted during the summer since I've desired to put the camera more through its paces. What I have so far isn't enough to deliver a long term review but it's a taste of what this mechanical beast is capable of.
Is there anything this camera can't do?!? I think not.
If you've enjoyed this piece in particular, feel free to give it a "heart" below the page and to leave a tip of any amount which anything is more than welcomed and gladly appreciated.
If you'd like to follow my photography page, it would be under the Instagram handle: @guijetheartist.

Guije
Hoping to write in a more organized manner apart from my personal journal, documenting my journey and evolution as time goes by, writing it down is my way of sharing it with you, the readers. Personal workspace for my writings.
See all posts by Guije →