The Best Cameras for Bloggers
Want up your blogging and Instagram game? Here are the cameras to help you do so.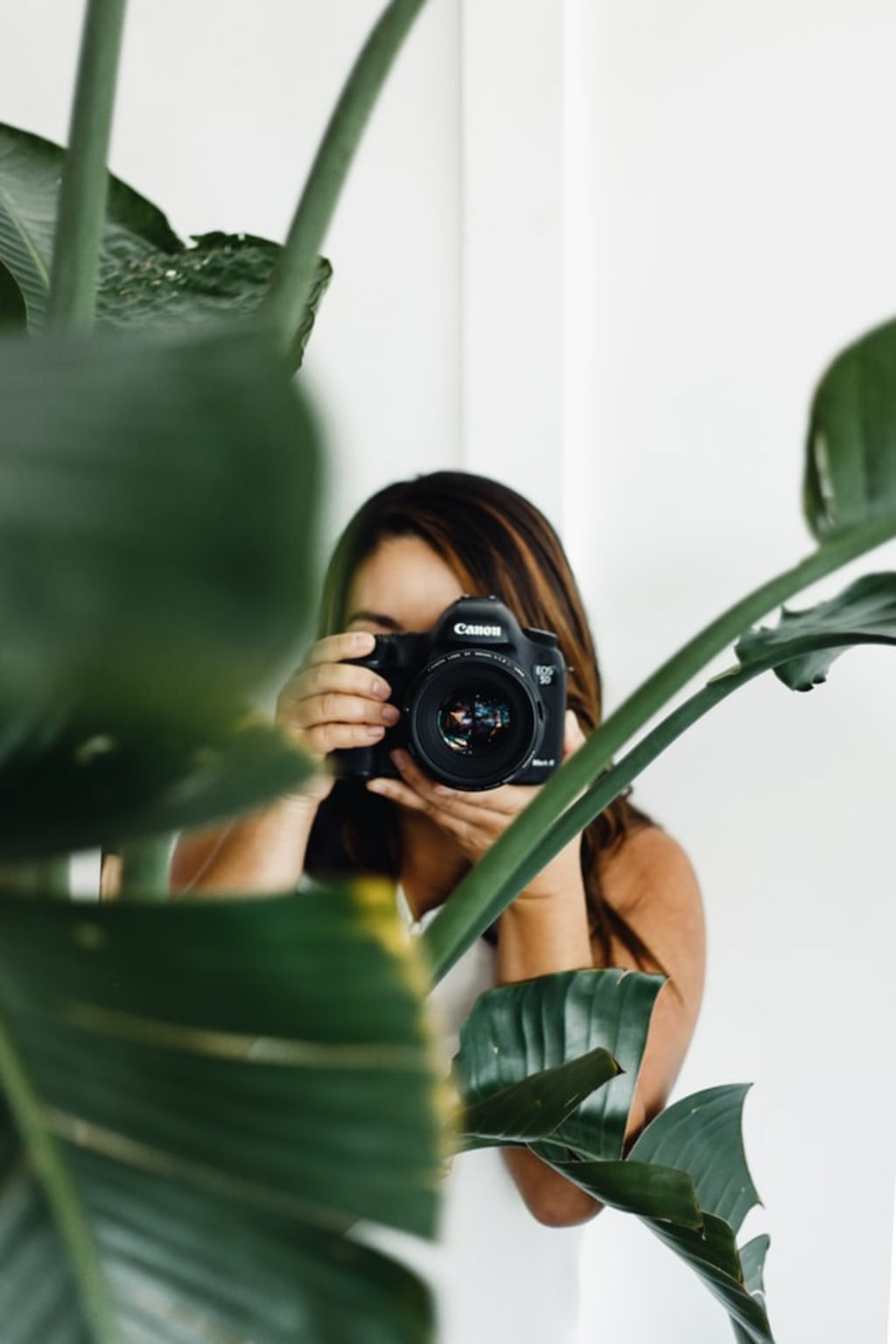 Want to make it in the competitive world of social media and blogging? We all know that to be a successful blogger, you have to be able to take high quality images. Great quality pictures really capture the attention of readers and viewers far better than any slogan or headline and marketers consider images as the most important content type. As a blogger or influencer, you become your own marketing team, with the purpose of attracting people to your page, and therefore you have to think like a marketer too. If you want to capitalise on those clicks and ensure people engage with your feed, pictures really do have to be your first priority. Who wants to read about your outfit of the day if all they can see is a grainy image of your look? Curating a popular blog or Instagram feed is really all about inspiring people and telling a story and in the attention economy, where everyone is vying for the attention of readers and consumers, photography is everything. What's more, the right camera will make capturing stunning images that sell your content to readers even easier. Here are some of the best cameras for bloggers on the market right now.
The Sony a6000 Mirrorless Camera
What is a mirrorless camera? Mirrorless cameras are distant cousins of the classic DSLR. They are smaller, more lightweight, and have a more accurate viewfinder preview system. For bloggers and Instagrammers, a mirrorless camera is really the way to go. This small and compact camera has become increasingly popular with bloggers and Sony mirrorless models are known for their great image quality, which is really what we're all after. At a great price point for a high spec camera and it is a great choice for want-to-be bloggers. It also has a quick 11 frames per second and its built-in electronic viewfinder makes capturing the perfect image to your exacting standards that much easier.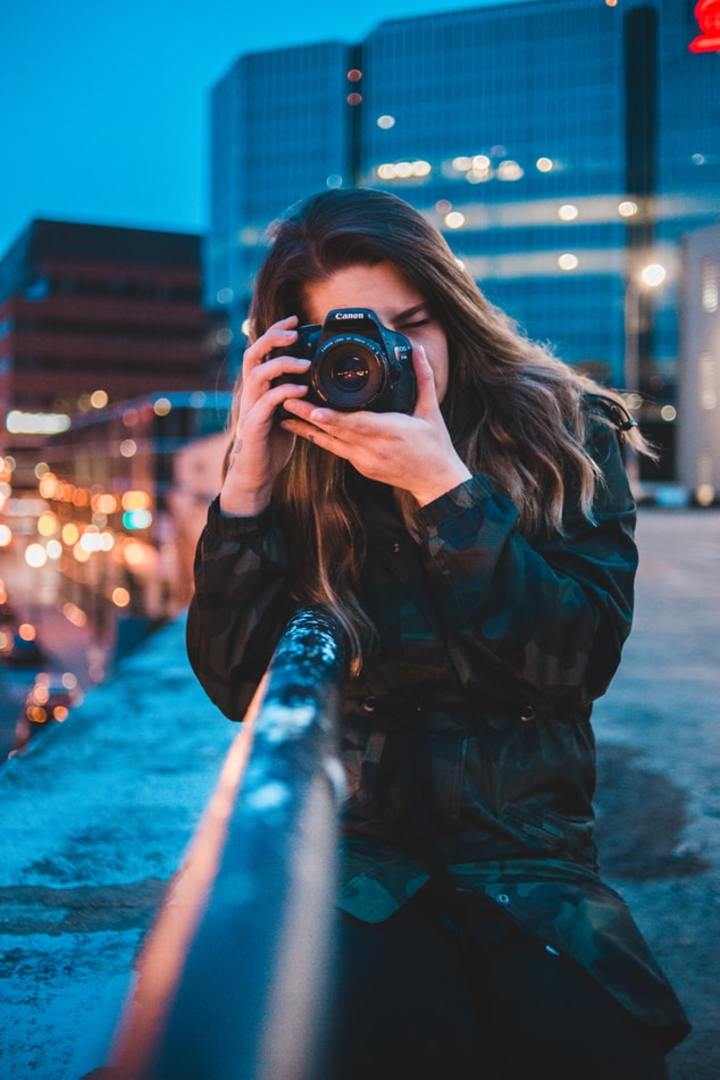 Canon 5D Mark IV
If you are one of those classic cameras and believe a mirrorless model will never beat out a DSLR, then the Canon 5D Mark IV is the choice for you. It's previously one of the best cameras of all time but the IV retains all of those great features in a smaller form. This makes carrying around your camera and taking photos doesn't have to be a strain. With a lighter body, you are able to have more fun and take it out and about whenever you fancy. This camera has a whopping 30.4 megapixel sensor, ensuring the quality of your images is on point. Whilst it is at a higher price point, than the Sony mirrorless model, if you want to purchase the best of the best, is certainly it. The Canon 5D also has amazing video quality so if you are looking to supplement your Instagram feed with IGTV content or want to make the move to YouTube, you'll have the perfect camera to do so.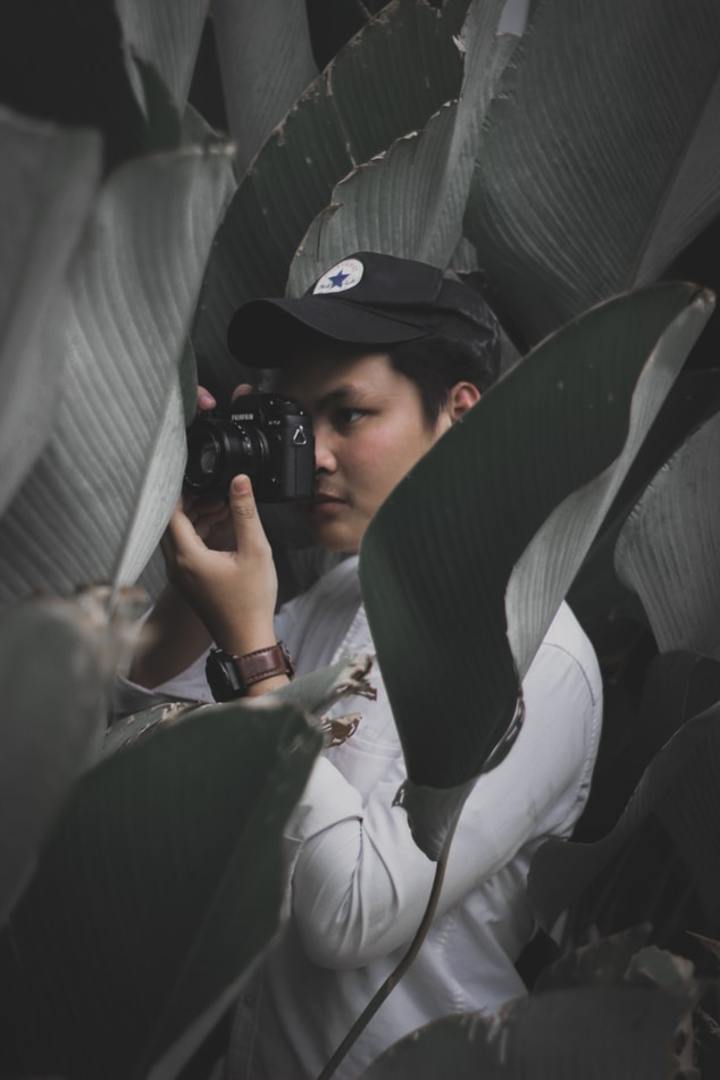 The iPhone X
Don't forget about the iPhone. Great lighting or backgrounds that match your outfits are sometimes entirely spontaneous and the iPhone is always best in these unplanned occasions. Even if you have a lightweight, smaller model DSLR or Mirrorless, it is rare that you will lug a large, professional camera around with you unless you have stepped out specifically for a shoot; and if you need to capture some quick pics, the humble iPhone is certainly the easiest and quickest means of doing so. With easy-to-use settings, if you are a complete blogging beginner, the iPhone is absolutely the best way to start experimenting with photography. The quality of the images is not necessarily compromised either. The iPhone X has a 12 megapixel camera with a 1.8 aperture, face detection technology, high dynamic range and optical image stabilisation. Moreover, when you've taken your photos on your smartphone, all of the top photo editing apps such as VSCO and Adobe Lightroom CC are there at your disposal, making photo editing amazingly easy. So, if you want to get your images edited and posted in next to no time, be sure to choose this option.