The 11 Most Expensive Photos at Auctions
The most expensive photos at auctions sell for millions of dollars, but are they worth it?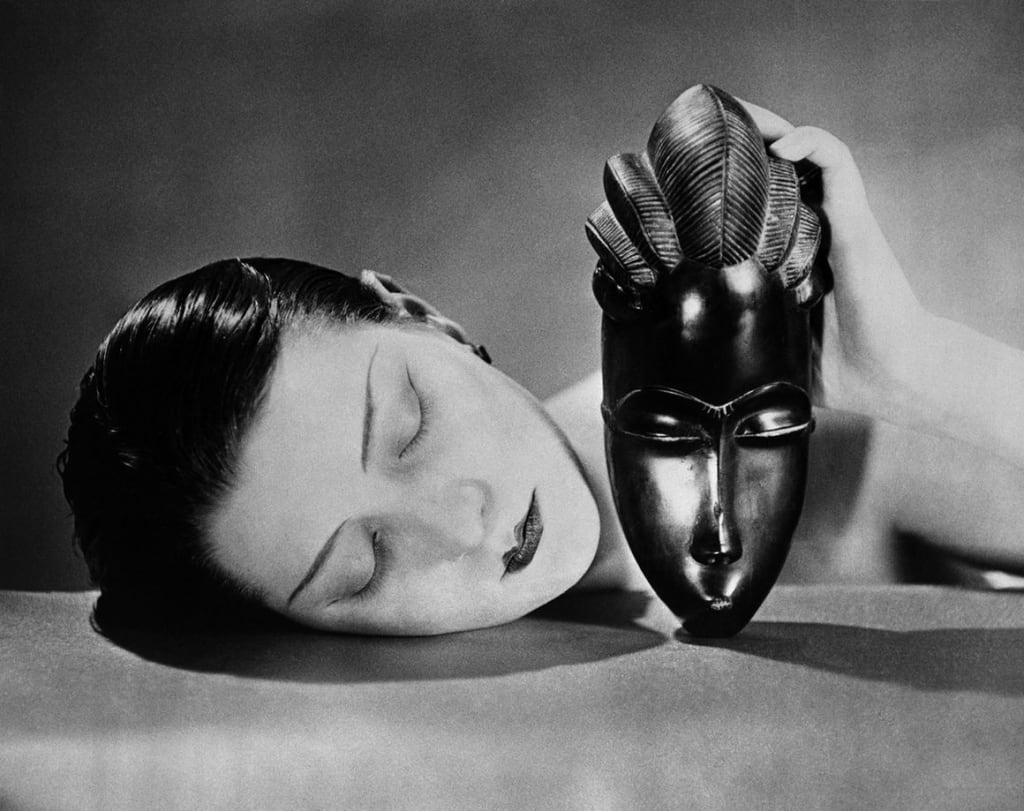 The most expensive photos at auctions prove that a picture is worth a thousand words and millions of dollars. To most of us, an expensive photo may cost a few hundred dollars, at most. Gaining ownership of a photo sold at auction is beyond imagining for all but the wealthiest art collectors. That doesn't mean that regular folks can't enjoy copies of these pictures, but that's not quite the same, is it? So, let's live vicariously for a few moments and take a look at the most expensive photographs sold through an auction house. If you see anything you like, maybe you can start stockpiling cash in an art fund. You never know, your favorite might go up on the block again at some point in the future. Worst case scenario, you may be able to glean some top tips for amateur photographers just by looking at them.
Rhein II by Andreas Gursky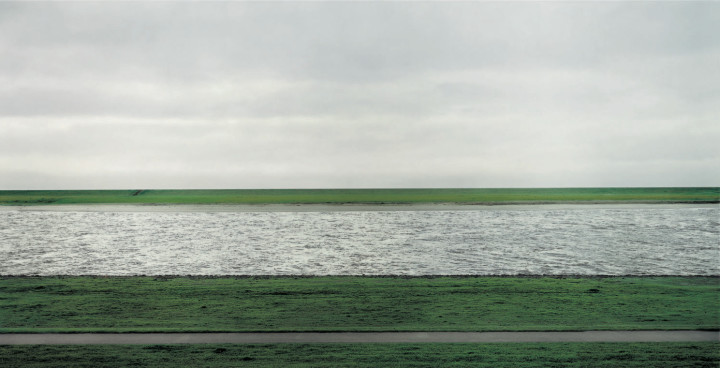 Andreas Gursky is one of the most prolific contemporary photographers. You'll spot his name here more than once. Not only are his photographs arresting and powerful, but it seems as though he can't pick up his camera without snapping a picture that's guaranteed to go for millions. Rhein II, a depiction of the Rhine as it appears on the boundaries of Dusseldorf devoid of any architecture whatsoever, was sold at Christie's for $4.3 million. Would you ever pay that much for a picture?
Phantom by Peter Lik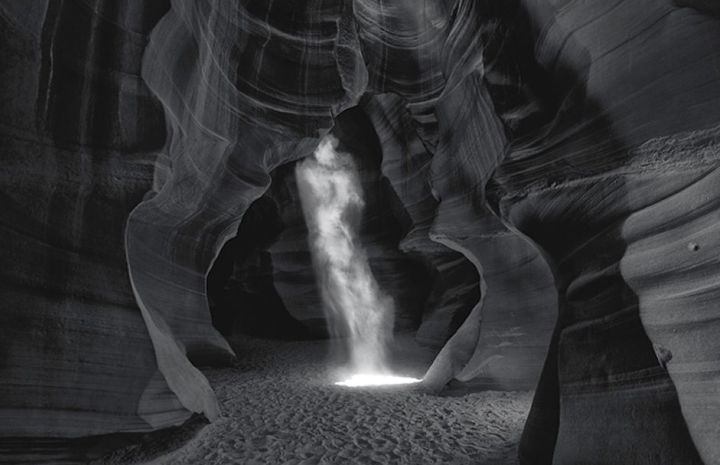 Photographer Peter Lik is responsible for one of the most expensive photos at auctions, although the $6.5 million price tag attached to Phantoms, his most notable picture, is unverified. It's not hard to imagine that someone spent that much to own a photo depicting a black and white dust cloud lurking in a dark cave somewhere in Antelope Canyon, where it looms like a ghost. You can't own the attention-grabbing photograph yourself, but you might want to look into ordering a print for your living room wall. Still, for Peter Lik, talk about a great way to make money with your camera, right?
Untitled #153 by Cindy Sherman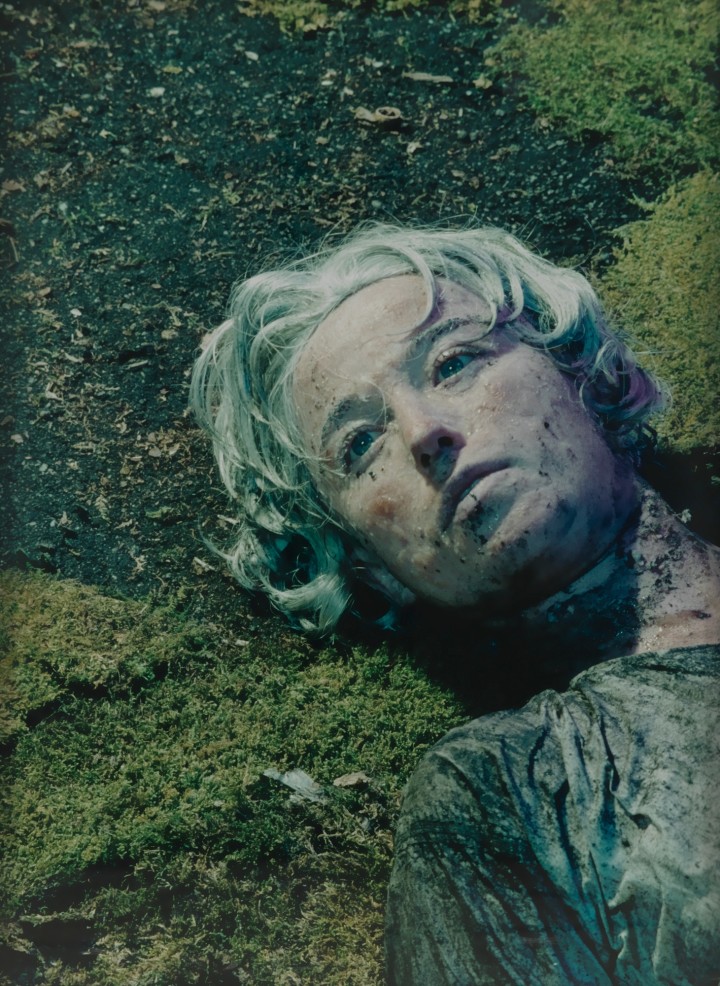 Cindy Sherman's Untitled #153 is beautiful and disturbing. Cindy is perhaps best-known for her Playboy series, which is a collection of self-portraits set up in the style of a centerfold, but with a twist. Several pictures from this series rank as some of the most expensive photos at auctions, but one of the costliest, Untitled #153, comes from the artist's Fairy Tale collection, which Vanity Fair commissioned for its magazine. It reveals the photographer as a beautiful corpse. It's half fairy tale, half crime scene photo, and a combination that's no doubt responsible for the picture's $2.7 million price tag.
Noire et Blanche by MAN RAY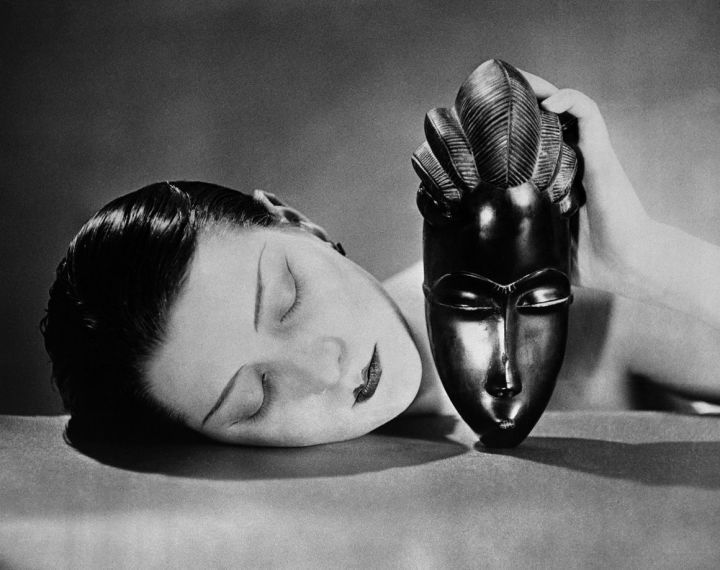 Taken in 1926, Noire et Blanche is not only one of the most expensive photos at auction, but it's also one of the oldest. It didn't sell until 2017. The photographer, MAN RAY, captured Kiki de Montparnasse in a pose that's simultaneously serene and sensual. The title of the photo translates into "black and white," but that doesn't just describe the monochromatic picture. It also refers to the juxtaposition of Kiki's face and that of the African tribal mask she holds. The photo cost a lucky collector $3.3 million.
Tobolsk Kremlin by Dmitry Medvedev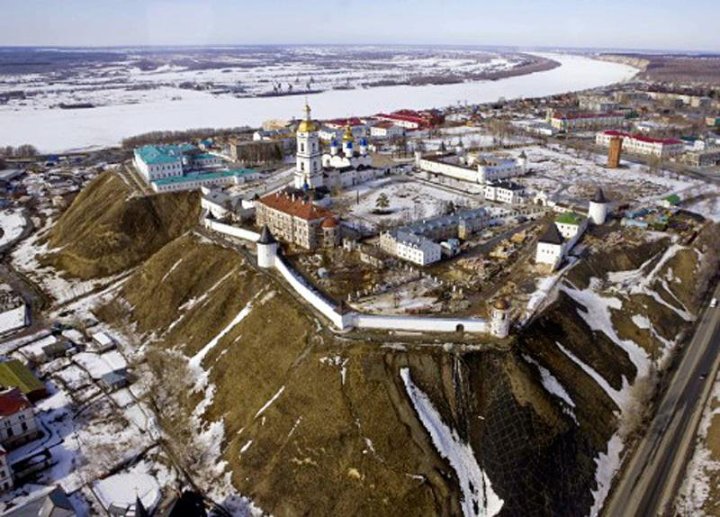 Fun fact: Dmitry Medvedev was once the president of Russia, though now he's an enthusiastic and talented photographer. An aerial shot of Tobolsk, a Siberian town, and its kremlin, went up on the block at a charity auction. Mikhail Zingarevich purchased Tobolsk Kremlin for $1.7 million. It counts as one of the most expensive photos at auctions, but it falls on the lower end of the spectrum. Art experts believe that the price had more to do with giving to charity than the overall quality of the picture.
Billy the Kid by an Unknown Photographer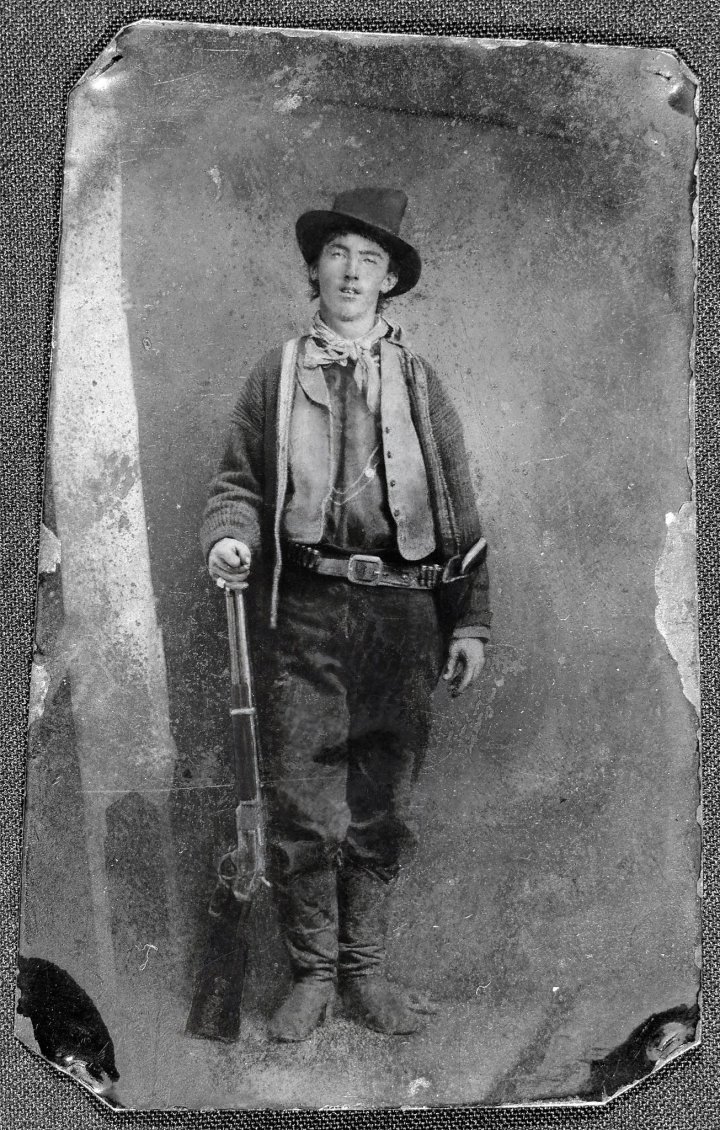 While Noire et Blanche is old, this 19th-century picture of Billy the Kid is even older. At best guest, someone snagged this snapshot around 1879 or maybe 1880. It was captured shortly before the fatal gunshot wound that took the Kid's life in 1881, anyway. The photographer is unknown, but it seems that Billy gave the photo to Dan Dedrick. Imagine, a portrait of an outlaw raked in $2.3 million, and it still isn't even one of most iconic photos ever taken.
Chicago Board of Trade by Andreas Gursky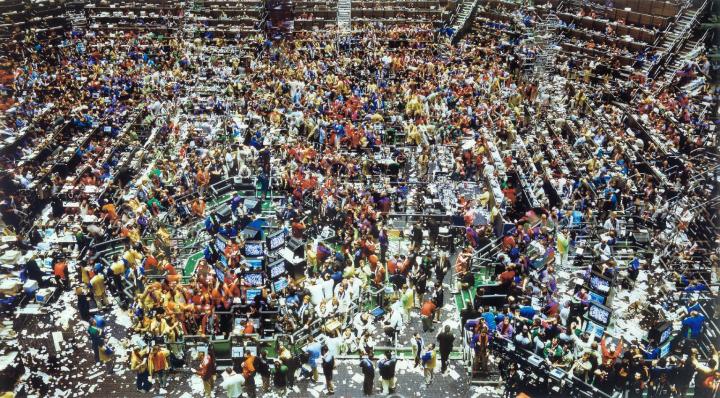 Here's Gursky again, this time with a photo from the artist's series on the stock exchange. It's one of the most expensive photos at auctions because of its subject matter and its artistic merit. From a distance, Chicago Board of Trade appears almost neat and organized, but the closer you look, the more chaotic it gets. Would you pay $3.2 million to study it?
Forever Rose by Kevin Abosch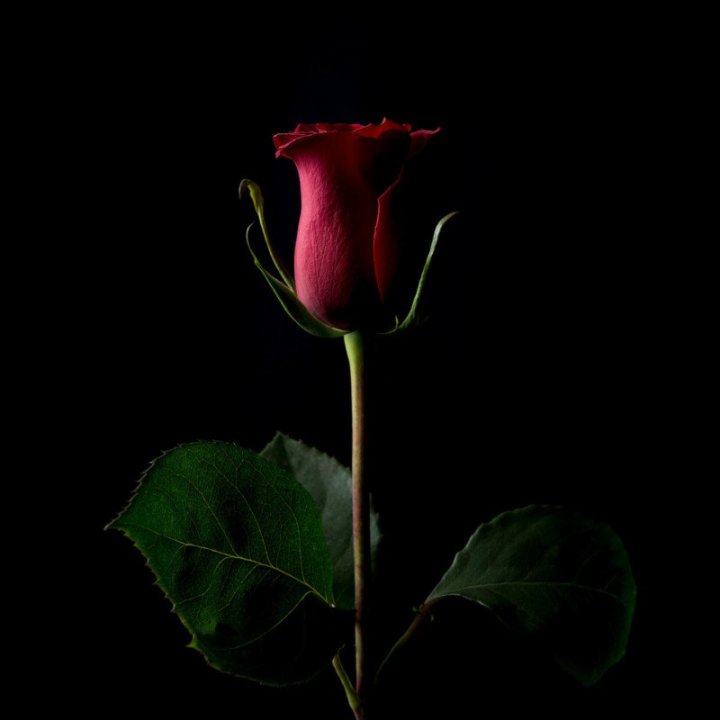 Forever Rose isn't actually one of the most expensive photos at auctions, as it only sold for $1 million. Only. It deserves distinction because it's crypto-art, and you don't see too many virtual photographs climbing to the top of the most expensive list. That's because these pieces sell virtually, trading on the blockchain. To date, Forever Rose is the priciest piece of crypto-art to have been sold.
Dead Troops Talk by Jeff Wall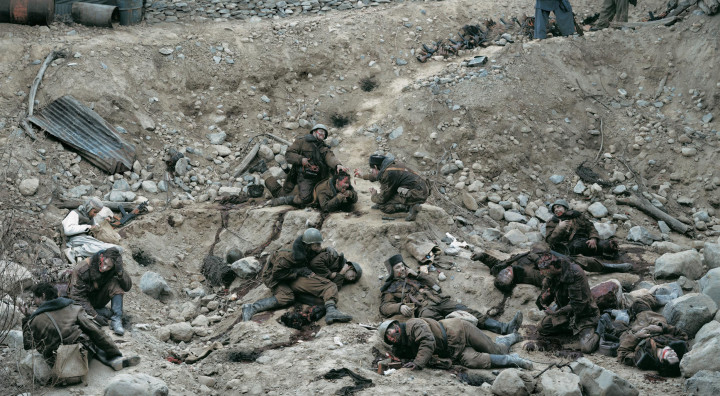 The full title of this powerful photo by Jeff Wall is Dead Troops Talk (A vision after an ambush of a Red Army patrol, near Moqor, Afghanistan, winter 1986). It appears for all the world to capture a genuine scene from a bloody, brutal war. However, the photo is totally staged. The photographer arranged the war-torn tableau in a sound stage, using actors to depict fallen Soviet soldiers who are in the process of coming back to life. There are disturbingly playful details in the picture, including several soldiers who seem to be messing with their war wounds. Through Christie's, Dead Troops sold for $3.6 million.
Untitled (Cowboy) by Richard Prince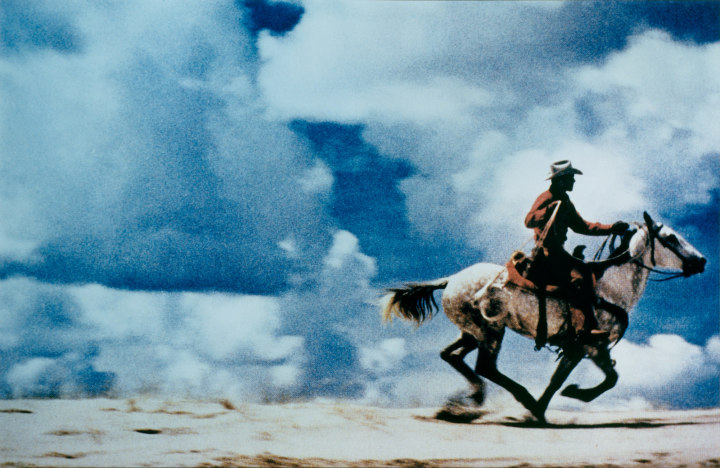 Untitled (Cowboy) is part of a collection of Cowboy-themed photographs. With this particular picture, Richard Prince was inspired by old Marlboro Man ads but wanted to reinterpret the iconic image without any ties to cigarettes. Stripped of marketing, the resulting photo is a lone cowboy, tough and stoic as he roams a lonely western terrain on his horse. It's an evocative portrayal of American legend, earning it a deserving spot as one of the most expensive photos at auctions—$3 million.
99 Cent II Diptychon by Andreas Gursky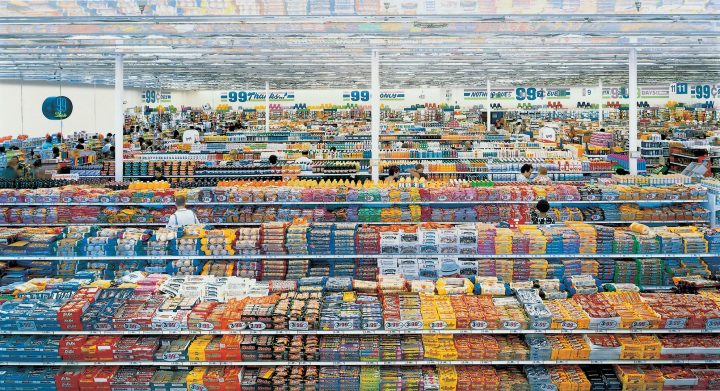 Andreas Gursky's 99 Cent II Diptychon is chaotic yet organized, popping with color and brimming with life. The locale is a 99 cent store, which helps to explain the garish, vivid displays. The fact that the store itself is on Sunset Boulevard in LA explains a lot about its eye-catching hues, as well, but Gursky himself is responsible for the celebration of orange and red. What makes the Diptychon special are his manipulations of color and the fact that the photo is a Cibachrome with two parts. The picture went up for auction at Sotheby's, where Victor Pinchuk, a steel magnate from Ukraine, bought it for $3.3 million, which is a suitably average price when priced together with the other most expensive photos at auctions.