Take Advantage of the Season for Amazing Portrait Photography
Take Advantage of the Season for Amazing Portrait Photography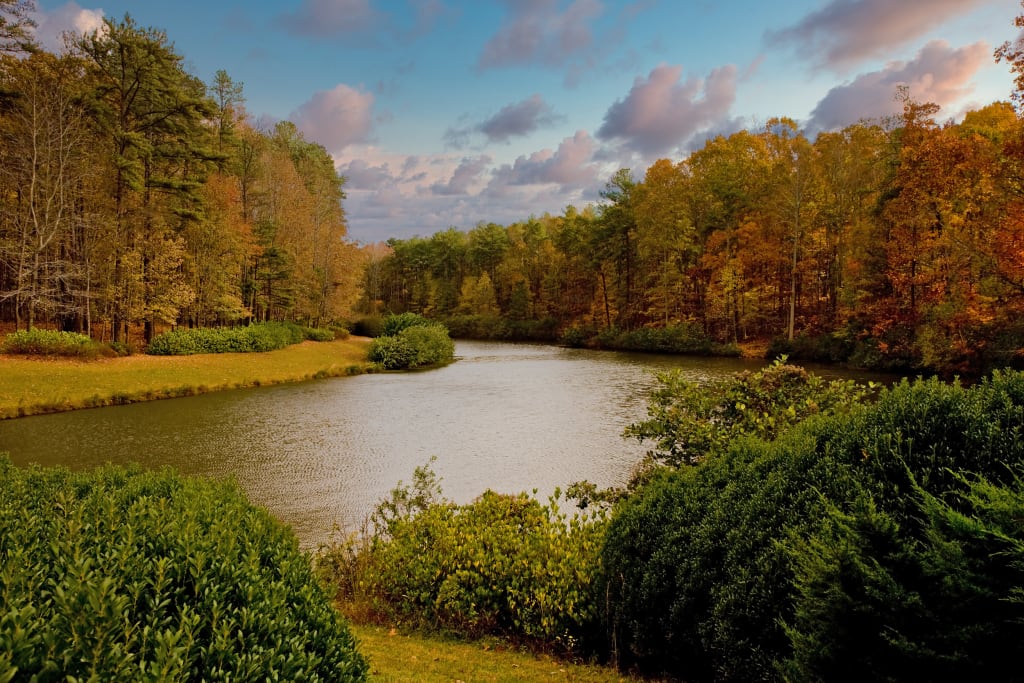 Image by Author
Stop waiting for the perfect season to take that fantastic environmental portrait. If you use a studio for your portrait photography, then the seasons don't matter. But if you venture outside, you must consider the environment, and the primary environmental factors are the seasons. Please don't ignore the season; embrace it. Don't wait; shoot now. There is always good light to be found in any season, and the changing seasons will give you a variety of backgrounds.
Spring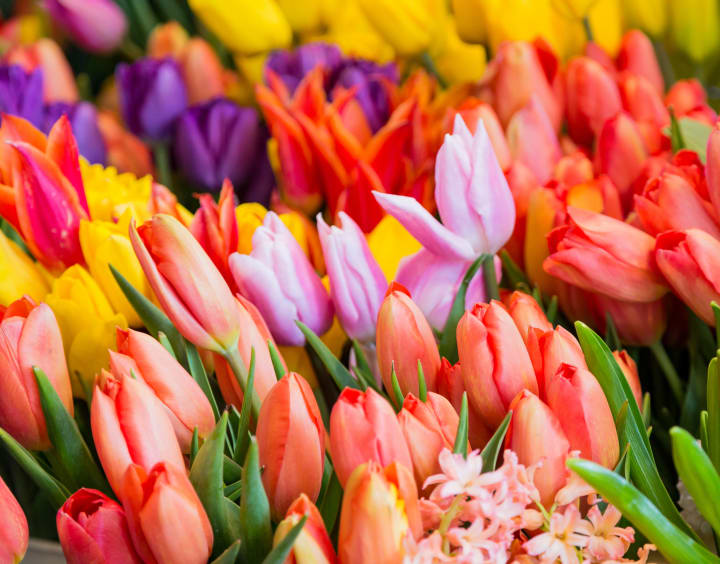 Of course, for many, spring is a favorite season. You are coming out of the cold doldrums of winter, and the world is waking up again. As a photographer, this means you are just beginning to get some greenery for your backgrounds, and most importantly, those spring flowers.
But don't allow those bright yellow jonquils or purple tulips to overpower your subject. Let them add a touch of color in the background, out of focus, to add some interest to your image. Or use a curving bed of spring flowers to create leading lines toward the subject. Also, be aware of the light falling on the person. Those trees, just budding new spring leaves, can produce a distracting dappled light on your subject. Move to full, open shade, or use a diffuser to soften the light.
Summer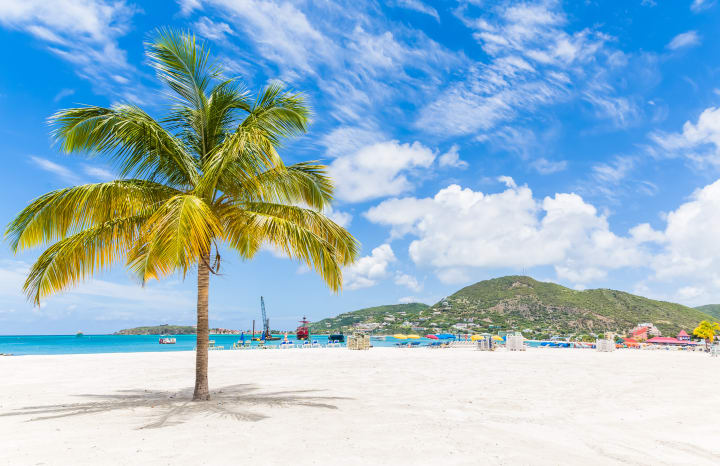 Summer should provide you with plenty of cover under trees to give you lovely full shade. As with spring, be aware of dappled light and make sure you have complete, consistent shade on your subject. Be mindful of the heat and shoot late in the day, or even better early in the morning before the heat builds up. Use a stand-in to set your exposure and composition before bringing your subject onto the set. Nothing can ruin hair and makeup quicker than high temperatures and humidity. A picnic pavilion in a local park is a perfect place to find open shade. As always, be aware of the background.
Fall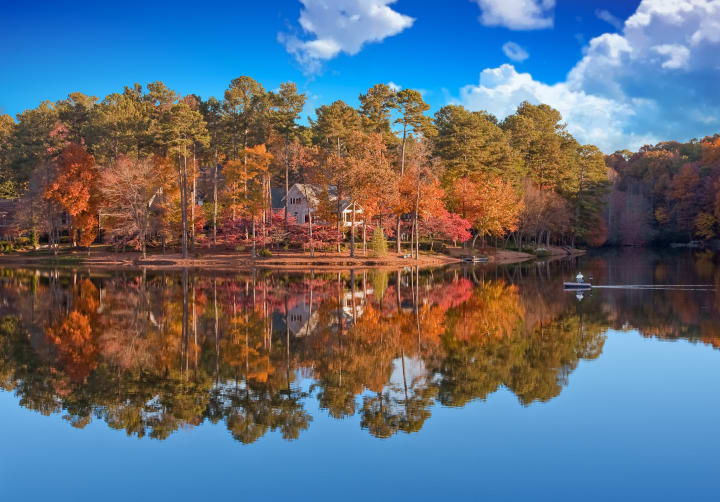 Autumn is probably the best time to shoot portraits outdoors. You still have plenty of cover overhead to provide open shade, but there are also vibrant colors to give you warm backgrounds. Just be aware of plants and trees that lose their leaves early. Find a spot with plenty of green grass under a large tree that hasn't lost its leaves. Take advantage of the golden hour late in the day and include plenty of fall colors to make those images pop. If you can find a background of fall foliage to use as a background, that would be perfect. As always with a portrait, use a wide aperture such as f4 to blur the background and produce good bokeh.
Winter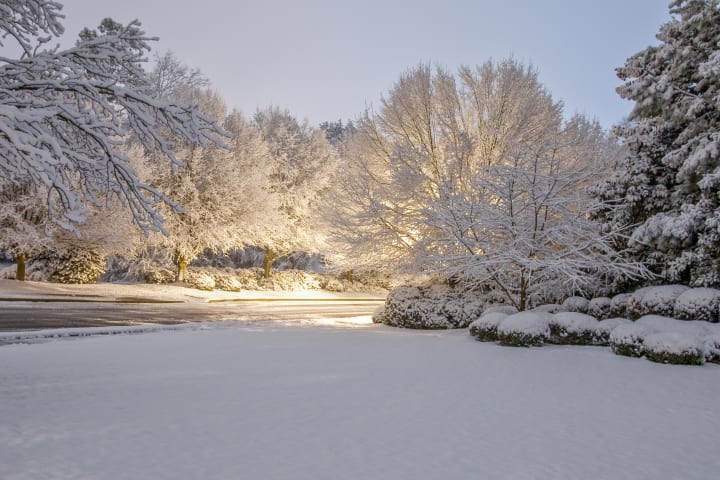 Many photographers move inside during the winter, but there are still some environmental shots worth taking. The cold, stark nature of winter landscapes lends itself to black and white photography. Dress your model in clothes that provide good contrast and shoot for black and white. This doesn't mean to set your camera to black and white. Always shoot in color. You will have more control over tones and contrast in post-processing. Also, if you are shooting in snow, you will need to use exposure compensation to make the snow look white. Remember, your camera always wants to shoot neutral grey. When processing your images, don't just default to the standard black and white settings. Play around with the color and contrast sliders as they will have a huge impact on the final image.
If you shoot portraits outside, and you should, don't just shoot the same scenes year around. Take advantage of the seasons and bring some variety to your imagery. Throughout the year, always be on the lookout for good backgrounds. And remember, what doesn't work right now, may be perfect during a different season.

In this chapter we will look at several questions. What is the relationship between photography and memory? How can a still image/photograph produce or recall memories? What information do we get through photographs and through memories? How do memories transform through language and what does naming/defining memories do in terms of remembering and forgetting? How do the images/memories exist through projection?

Using the help of tools, heal, water, and even fire, these 10 Polaroid manipulation techniques are sure to amp up any photographer's skill set. With some of the coolest end results, these methods will transform your photography with your own hands.

Smartphones have come a long way to become an essential part of our daily life. One of the biggest advantages of Smartphones, apart from its other capabilities is the camera. Smartphone camera fulfils the majority of tasks in everyday life from selfies, social media posting to event photography and video recordings. Smartphones are smaller, thinner and lightweight as compared to digital cameras, and can easily fit into the pocket or purse. Due to the convenience and camera enhancements in recent years, many professionals prefer smartphone cameras over digital cameras. Although, Smartphone cameras has not replaced digital cameras, but they is fast gaining the advance features through their hardware and software enhancements.

I've loved taking pictures since I was a kid. Everywhere I'd go, a camera always came along too. Until a couple of years ago I never thought about actually making money from them. It was just something I enjoyed doing.

Lighting for video takes some skill. It's not an easy task. It took me a while to figure out what looks right, what looks natural, and what the heck I actually wanted when I was given a script or wrote my own script with specific settings.

My motto is "bare your skin," meaning be yourself in life and find comfort in being you. As a photographer I try to have the people I photograph become comfortable around me and be vulnerable with the camera. It is important to me that I am able to show people the beauty that they bring to this world and that is something I am working on doing for myself. Now we all know the statement, "photographers are the worst subjects." Yes, it is true at least for me. It is this sense of lack of control, we've made it up in our mind that it is already a bad picture or that we are not photogenic enough.