Starting out, moving on in photography
How to keep the passion and improve your photography?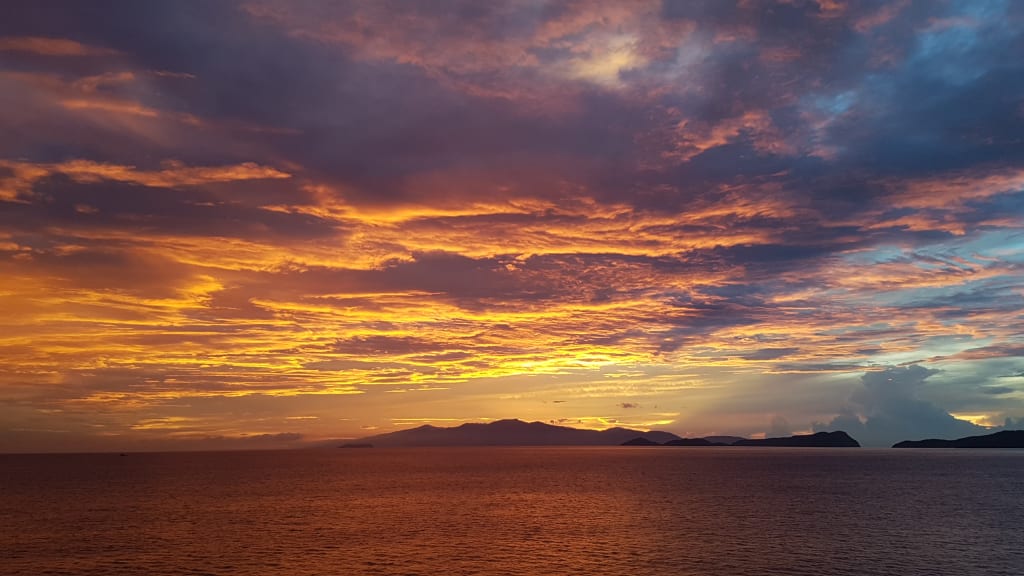 If you are reading this, then you already have an interest in Photography. and you may have read my previous article.
Like may of us, you probably started with snaps of your family, and moved on to pictures of places when you went out on trips. And now you want to go further, but you look at the photos in National Geo, or other photo magazines and think you can't do that.
Well, at the moment, no you can't. But that is not to say you should give up.
You have to decide what you want to achieve. If you want to make this a profession then stop reading here. There are many courses and blogs, and yes we have all seen the facebook videos purporting to show you the easy tips to professional achievement. but what they do not tell you, is it takes time and effort.
and Most of all Practice.
The great thing about the Digital cameras in your Phone or even your Compact camera is not only their massive improvement over the last decade, not only in image size but in lens and processor quality. But it is also in the fact that you can take as many pictures as your memory card or battery will let you.
The thing is, you have to learn from this. What is it you want to do? Where do you want to improve, What do you think you are doing wrong?
What inspires you? Is it Flowers and nature, then learn about focus, macro, lighting, camera support.
Flowers have been photographed so many times that you may think that you have nothing to add. You do. We ALL of us have a different way of looking at the world, start trying to express that in your photographs. Look at the flower, has it got leading lines, has it a Strongpoint of interest. Is the colour better on its own, or in contrast to the background? Full light, or back lit. Shadow or full sun? Play at photographing from different angles, perhaps the point of view of a child, or animal?
How about people, the best shots are taken of people who are NOT stood smiling for the camera. But this takes a different type of looking at the world, Have your camera set up for the conditions already, carry it prepared, Snapshot people or groups, try holding your camera at your waist and aiming it along the street, and click once in a while. Try black and white.
Landscape, seascape, or rather shorelines, can give the most dramatic pictures. Yet again, start to think about the light, the angle, putting the main point of interest to one side or using portrait instead of landscape angles. As you progress try HDR software.
The thing is, there is no limit to what you can try, where you can explore. I often hear people say that there is not much around to photograph. Well, there are photographers out there making a name for themselves photographing trees, Manhole covers, Fire hydrants, walls with murals on them, cats, random streets. Do you get the idea? Find what makes you want to save the image in your files, more importantly, Find what makes you want to share the image.
As you progress start to look at the photo websites, such as VUE, Vuebug, Gurushots, etc, where you will find others starting out, and some photographers who are well on their journey. If you have the money to spare then there are sites where for a subscription you can not only display your images, but get feedback, enter competitions, grow. If you do not have the money to spare then if you are reading this you must have either a smartphone, or a laptop, or similar access to the net. Go to the magazine sites, many of the photo magazines have past articles on How to, camera settings, etc to give you that start.
Whatever you do, whatever your choice, NEVER lose the passion. Do not keep on doing the same thing if it is not making you want to go out and snap away. Find your passion. And FEED IT.
Then SHARE it. yes you may get Nice photo comments, and friends and family will most of the time give praise, this is good in its own way. But you want criticism, constructive criticism. Find someone or somewhere that you can post and get commentary. PC Camera, Digital Camera both run websites with member sections, free. and occasionally you can get some good feedback here.
You are starting on the road to developing the EYE. seeing the world in a different way to others, and introducing them to your view. Do it right and there is no better satisfaction than the wonder in people as they look at the world in a different way and love it. Go for it, show us your world.