Sanderlings and Sandy Jeans
Making sacrifices to get a better shot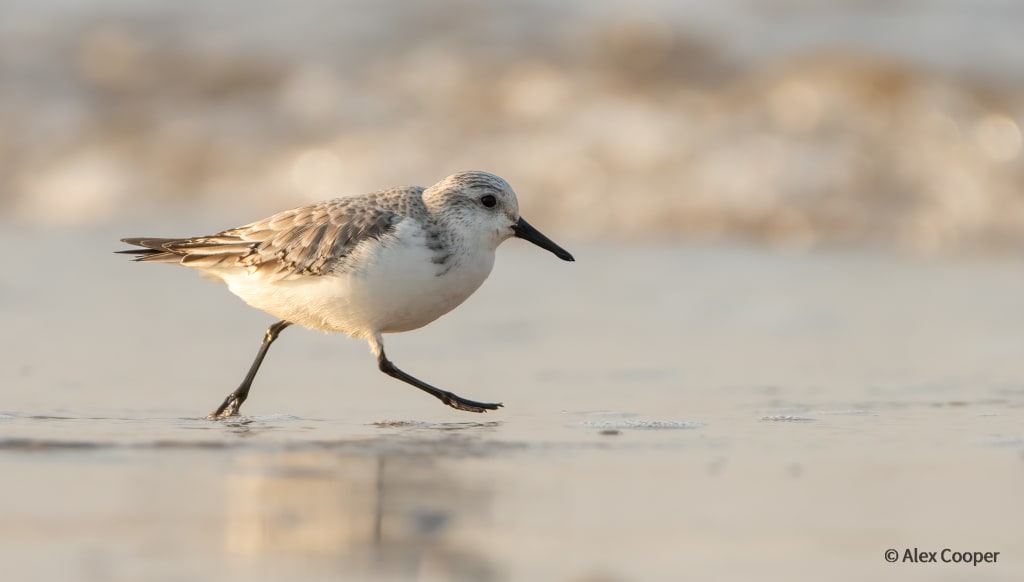 Image by author, © Alex Cooper
There's something romantic about photographing wading birds on the coast. The sun, sea, and sand combine to capture a moment of calm.
When it comes to sanderlings, this surface-level serenity can be misleading — these little waders waddle about frantically, searching for a meal on the shore. Occasionally they'll set off at a run to catch up with their fluffy friends, (relatively) long legs speeding across the sand.
As a big fan of cute, fluffy birds, I find them quite endearing. Since getting into wildlife photography they've been one of my favourite subjects on the rare occasion I've brought my camera to the coast.
It also helps that sanderlings are far less timid than most species. As long as you don't move too fast or erratically you can get quite close.
The trouble is, shooting down on a tiny bird isn't ideal when it comes to composition. It looks like you're looming over your subject, and makes it harder to separate the sanderling from its environment.
The solution? Getting to eye level, which, with sanderlings, is all of about 15 cm from the ground. This can help blur out the background nicely while still giving an idea of the bird's environment.
The obvious issue is that, as a 187 cm man, my default position is quite far from the ground.
The last time I saw them, on the North Norfolk coast, I crouched down, sinking into the sand while my knees protested and my legs started to seize up.
Although I got some fairly nice photos, I couldn't get as low as I liked. If I'd have spent any longer squatting I might not have been able to get up, either.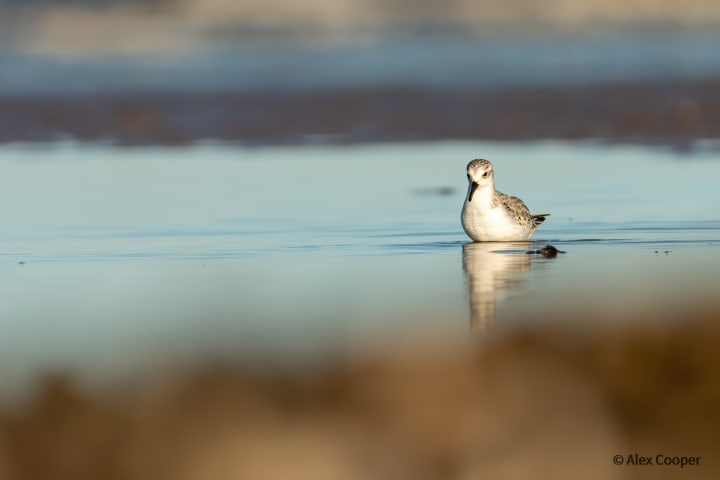 I was a bit further away for these shots since there was a pool in the way, so being higher than the subject isn't as obvious, but at the end of the afternoon I still felt like I had unfinished business. I wanted some shots of a sanderling running along the shoreline, with its legs in view.
Fast forward to yesterday afternoon, and I'd get another chance to sate my sanderling craving.
This time I went to another North Norfolk beach with my girlfriend, who's visiting from Sydney and is no doubt thrilled to be following small birds around. We saw a group of sanderlings on the shore and I unpacked my lens, placating my girlfriend with a vegan sausage roll. (Mistakenly purchased, but pretty decent. 7.5/10.)
"Show me your legs! Yeah, that's the stuff," I purred at the sanderlings, which helped get rid of a lone dog-walker passing by. I was also brushing sausage roll crumbs off my crotch at the time, so I can see how it may have looked.
I crouched down again, firing off several shots. They were okay, but not quite what I was after.
I knew what had to be done.
Taking my coat off, I put it on the semi-damp sand and laid down on it, slightly further up the beach from a couple of sanderling stragglers. Then I waited for them to walk towards me.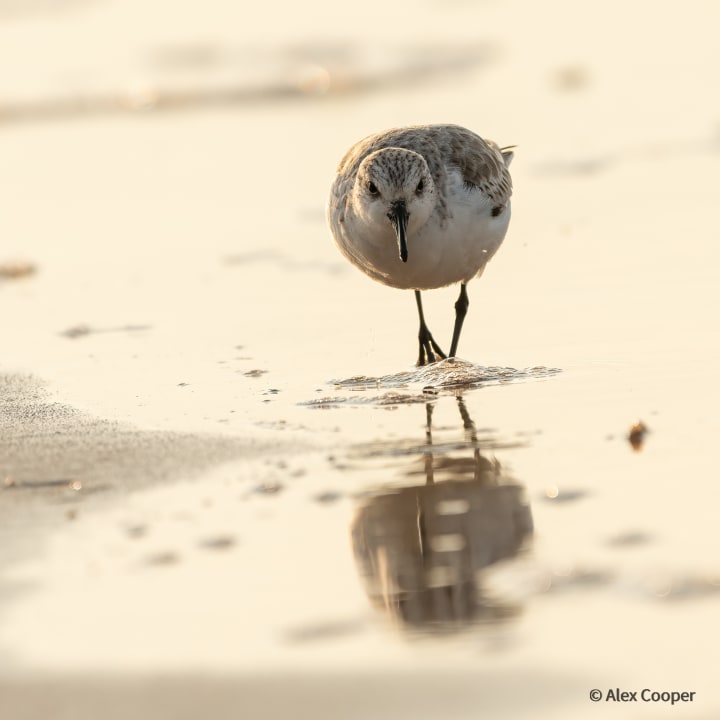 I got some nice backlit shots of one bird feeding as it got closer. It was nice, but still not quite what I had in mind.
As it passed level with me, it picked up speed and scurried across the sand to catch up with its pals.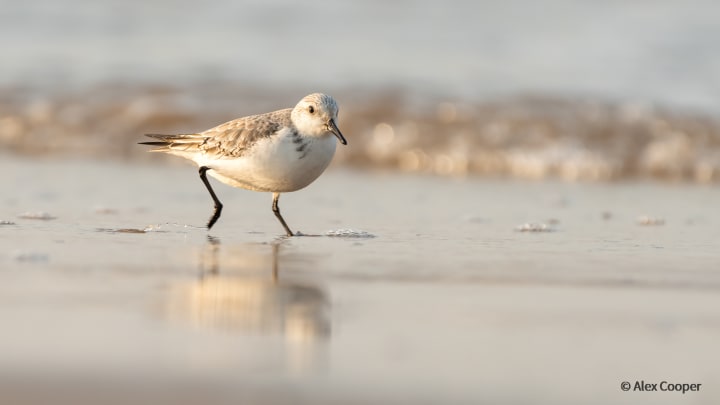 As the sanderling scampered right in front of me, I fired off several shots and hoped my shutter speed was fast enough to keep the bird in focus.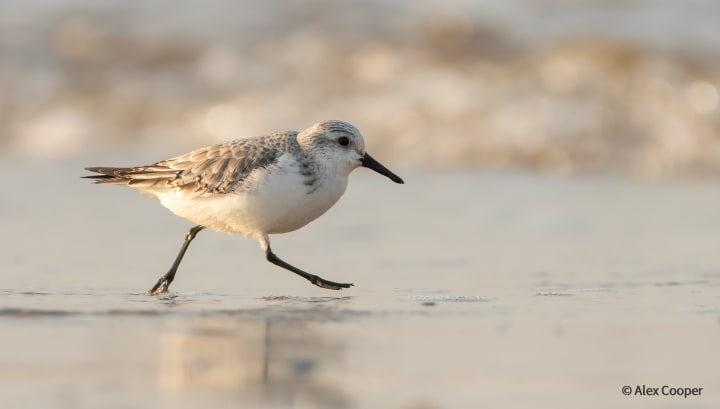 I stood up, jeans covered in wet sand, and brushed the worst of it off my coat.
"Look at its little legs," I cooed to my girlfriend, showing her my camera screen.
The dog walker came past again, saw a damp stain on my crotch, and hurried off.
I think it was worth it.
how to
About the author
Humour writer, self-published author, amateur wildlife photographer, and red panda enthusiast.
Reader insights
Be the first to share your insights about this piece.
Add your insights